Thank You Gift Ideas
Flowers, baked goods, and handwritten thank you notes are all nice gestures of gratitude. If you want to thank someone with a larger gift, a custom MasterCard® gift card is a wonderful way to treat the recipient while still offering a heartfelt sentiment.Below are some thank you gift ideas that are easy to make and fun to give:
Thanks a Bunch! Deliver a custom Visa® gift card tucked into a bunch of flowers. Or deliver a bunch of custom Visa® gift cards tucked into a flower vase. Upload photos that show how the recipient helped you out such as pictures of the wedding reception, pictures from the baby shower, or pictures from the school auction. Upload the photos to make customized gift cards and write, "Thanks a bunch" on each one.
For Always Being There. Take a current picture of the two of you together or find an old picture of the two of you as kids. Turn the photo into a personalized gift card. Upload the image and write the words, "For being there" on the thank you gift card's embossed message line. Deliver the gift card with framed photo of the same picture.
Thanks Coach / Thanks Teacher. Upload a picture from the team's winning season or a school fieldtrip. Turn it into an unique gift to thank coach or thank teacher. Deliver the gift card with something to go along with the thank you gift card image. Get coach a new clipboard with the thanks coach gift card tucked under the clasp. Get teacher a new set of markers with the thanks teacher gift card tied to the box with an apple-themed ribbon.
If you don't have a thank you photo of your own, select a thank you gift card design from our predesigned gallery. The gallery is full of gift cards created by our designers plus thousands of images submitted by photographers, artists, and designers who participate in the PicPaid program.
Need a Thank You Group Gift?
If you're collecting money for a group gift for coach or group gift for teacher, our Group Gift service makes it easy. Simply set up an account and let the team or class know about it. Parents can log in, contribute as much as they want, and leave your own message. When the goal or time limit is met, GiftCards.com will send the funded group gift card in a greeting card to the organizer or straight to the recipient. Organizing a group gift has never been easier!
Thank You Savings
If you want to buy a traditional thank you gift such as a nice card, flowers, picture frame, or home baked goods, buy a gift card before you get creative to save yourself a little money. Buy cards and home accessories for less at craft stores like Hobby Lobby, JoAnn Stores, and Michaels. Buy flowers and potted plants with discount gift cards to Walgreens or Walmart. And shop for discount baking supplies at Target or Williams-Sonoma. Of course, another option is to just give someone a discount gift card as a thank you gift. Though you paid less than face value, the recipient won't know it. We'll keep that our little secret.
Did you know?
Gratitude, thankfulness, and indebtedness are similar but different emotions. Feeling indebted means the person believes he or she is under some obligation.  Learn more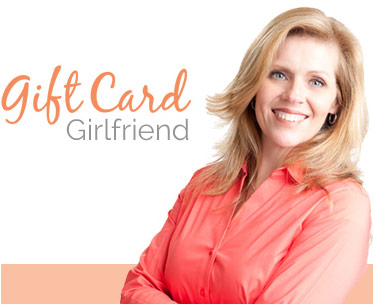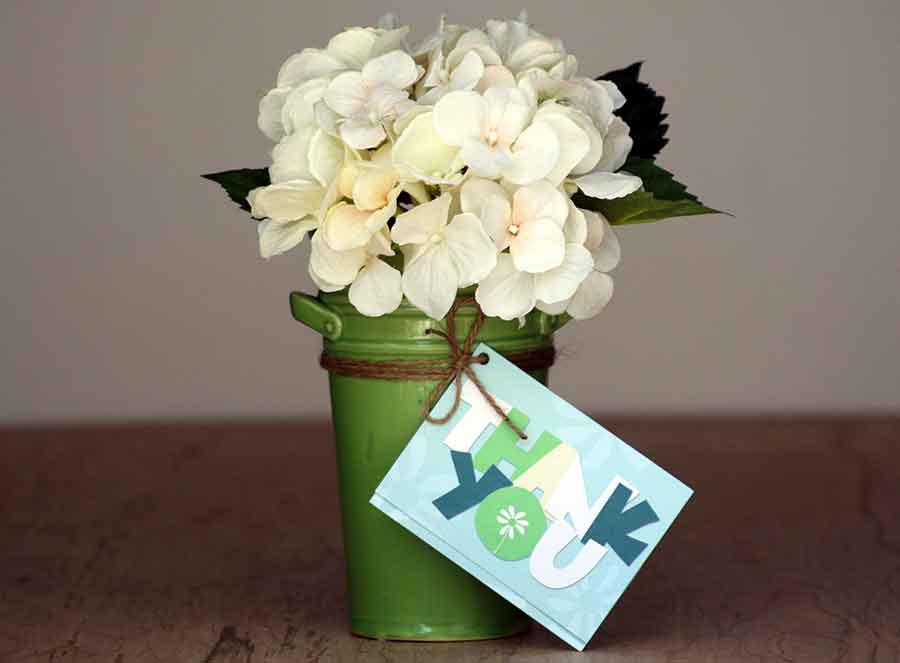 Thank You Gift Tips
"Deliver this adorable Thank You gift card with a matching (free) printable. Print it, fold it, glue it and tie it to a flower pot. Add a note that reads, 'Thanks a bunch!' to the inside cover."
10 Great Thank You Gift Cards
Thank you gifts are a gesture—a token of appreciation. So while it's tempting to make thank you gifts grand, a simple sentiment can be just as effective.