Wedding Gift Ideas
Bridal registries help wedding couples get the gifts they want. Thanks to this curated gift list, the bride and groom as less likely to spend hours returning gifts like duplicate toasters, the wrong color serving dish, and random cooking pots. But the registry isn't perfect. The couple may still receive incomplete dish sets, half of the towels needed, and none of the flatware on the list. No wonder gift cards are an increasingly popular item on gift registries.Below are some wedding gift ideas that are easy to make and fun to give:
Family Kitchen. Find an old picture of the bride, cooking in the kitchen as a child. Add the words, "All grown up" to the gift card's embossed message line. Deliver the wedding gift card tucked into a cookbook or into the pocket of a new apron. Add a family recipe that's been passed down for generations.
Honeymoon Heaven. Upload a photo of the happy couple hanging out on the beach, at a family barbeque, or rafting on the river. Use the image to make a gift card and write, "Have fun together" on the gift card. Deliver the gift card with "His and Hers" sunscreen, beach towels, or sport bottles. Write "Hope the honeymoon never ends" on the custom greeting card that holds the wedding gift card.
Two Become One. Use the couple's engagement photo to make a personalized gift card and write "Two become one" on the card's embossed message line. To make the gift more sentimental, deliver it with a two-photo frame that has a picture of the bride on one side and a picture of the groom on the other.
If you don't have a wedding photo of your own, select a wedding gift card design from our predesigned gallery. The gallery is full of gift cards created by our designers plus thousands of images submitted by photographers, artists, and designers who participate in the PicPaid program.
Need an Easy Group Gift?
If you're collecting money for a group wedding gift, our Group Gift service makes it easy. Simply set up an account and let your friends know about it. They can log in, contribute as much as they want, and leave your own message. When the goal or time limit is met, GiftCards.com will send the funded group gift card in a personalized greeting card straight to the happy couple. Organizing a group gift has never been easier!
Wedding Savings
Planning a wedding? Before you walk down the aisle, take a stroll through our list of popular discount gift cards to save on everything from bridal shower decorations to honeymoon travel. For example, you can order discount gift cards for Hobby Lobby or Michaels to make your own sale on party supplies for the engagement party, bridal shower, bachelorette party, and the actual wedding. Buy table settings or centerpieces with discount gift cards for Pier One Imports or Sur La Table. Save on honeymoon travel with discount gift cards for airlines and gasoline. You get the idea. With the rising cost of weddings, creative saving is a must. Though it takes a little extra effort to shop for discount gift cards ahead of making actual purchases, gift codes can be delivered quickly and used online immediately. So when someone asks if you know a great way to save on wedding expenses, just say, "I do."
Did you know?
Though wedding traditions and customs vary, most involve an exchange of wedding vows as a commitment to one another. Learn More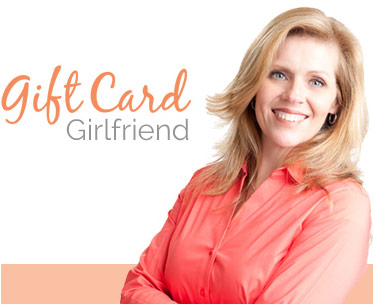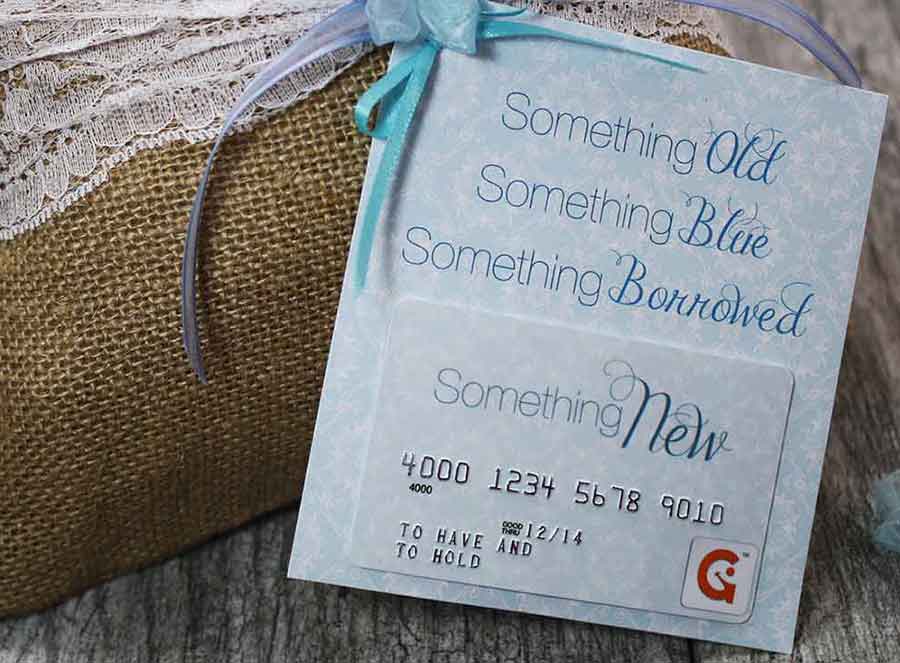 Wedding Gift Tips
"Deliver 'something new' to the bride and groom on their wedding day. Select a gift card from the bridal registry or choose one that can be used almost anywhere. With a personalized Visa gift card, for example, the couple can use the gift card to buy anything from souvenirs on their honeymoon to laundry detergent back at home."
10 Great Wedding Gift Cards
With everything from housewares to honeymoon splurges, these great wedding gift cards will help the happy couple get off to a great start.