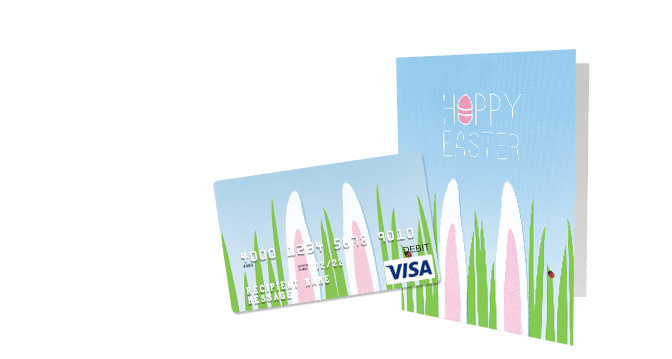 Top Easter Gift Cards
Easter Gift Cards
Though the date on which Easter is celebrated changes every year, the reason for the season is a constant for Christian families. In addition to religious customs observed during Easter, some lighthearted traditions are often followed as well. We have chocolate Easter bunnies to buy, Easter eggs to dye, and Easter baskets to fill. Some people even exchange Easter gifts.
Here's how to give an Easter gift card:
1. Easter Egg Hunt. Won't the kids be excited when they find a plastic Easter egg filled with an Easter gift card inside? Find a picture from last year's Easter celebration or take a photo of Grandma in this year's Easter bonnet. Write the words "You found me!" on the card's embossed message line. Tuck the gift card into a giant egg and ask the Easter Bunny to hide it along with all the other eggs.
2. Easter Lilies. Take a picture of the family wearing their new Easter clothes. Use the Easter photo to make your own gift card and write "Rejoice" on the embossed message line. When the Easter gift card arrives, tie it to a potted Easter Lily with a beautiful Easter ribbon.
3. So Egg-cited. For those birthdays, anniversaries, and other celebratory events that happen in spring, let the recipient know how excited you are to share in their joy or accomplishment. Upload an egg-themed image such as dyed Easter eggs, toddlers on an Easter egg hunt, or mom presenting a tray of her prized deviled eggs. Write, "We're so egg-cited" on the card's message line. Deliver the egg-citing gift card in a mason jar filled with foil wrapped candy eggs, tied to the handle of an Easter basket, or tucked into an Easter treat bag filled with fake grass and jelly beans.
If you don't have an Easter photo of your own, select an Easter gift card design from our predesigned gallery. The gallery is full of gift cards created by our designers.
Easter Savings
Before you fill your Easter basket with goodies, load your shopping basket with savings. Using discount gift cards, you can spend less on Easter lilies and other spring plants at Lowe's, Easter bonnets at Stein Mart, and Easter candies at Walmart. You can even buy the Easter baskets themselves at Pier One Imports. However you celebrate Easter, take a moment to buy discount gift cards to help you rejoice in the season as well as the savings!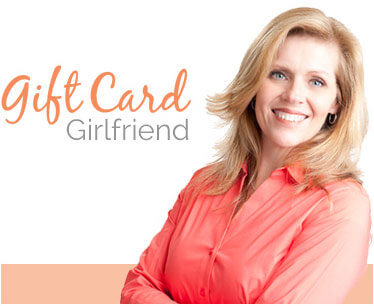 Easter Gift Tips
"Like stocking stuffers during the holidays, gift cards are a welcome addition to Easter baskets. Get kids gift cards to iTunes, the movies, or the neighborhood game store. They'll hop all over the room with excitement!"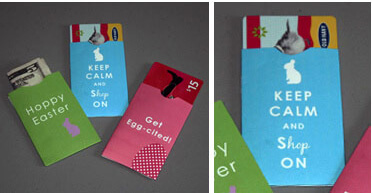 10 Great Easter Gift Cards
From Easter bonnets to Easter baskets, the gift cards below are sure to make recipients "hoppy."