Gift cards aren't just for giving. Five ways to use gift cards to save on the things you already buy.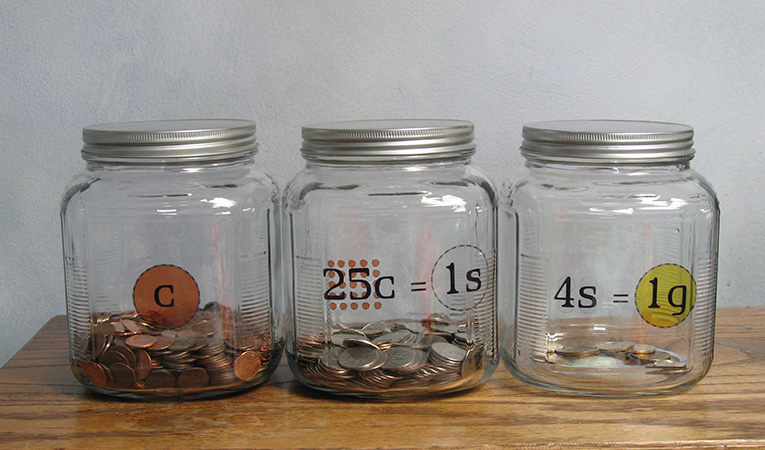 photo credit: LotusMonger via photopin cc
Whether shopping for gifts or just trying to stretch the family budget, gift cards offer a great way to spend less and get more. Here are five ways to save money with gift cards:
1. Give gift cards instead of cash
When giving cash as a gift, fears of looking stingy might compel you to tuck more money than you can afford into a greeting card. To some, the gift card presents the same problem. But by adding a personal touch to a gift card such as something inexpensive, free, or homemade, the focus shifts from the gift card amount to the total package. My kids, for example, made homemade bookmarks to go with a $10 gift card to the bookstore. Adding your time and talent can turn any gift card into a thoughtful gift.
2. Stay within your budget
Overspending is easy when shopping for traditional gifts. Although you might have a dollar limit in mind, finding something you like within that range isn't always possible. You can save money with gift cards, however, because you decide how much money to spend and then put that exact amount on the card.
3. Buy discount gift cards to USE
There's no rule that states gift cards must be given away. I often save money with gift cards by buying discount gift cards for personal use. For example, when holidays are coming up, I order discount gift cards ahead of time. If I combine my gift card purchases with coupons and store sales, I can save close to 30 or 40 percent. Read how I used discount gift cards to save money on Easter clothes.
4. Buy discount gift cards to GIVE
Save money with gift cards by selecting a discount gift card the recipient would like to have. Discounts range anywhere from 2 percent (gas station gift card) or 6 percent (iTunes gift card) on up to double-digit savings like 20 percent at popular clothing stores. Although you pay less than face value for the gift card, the recipient will have no idea and will still get the full value of the gift card to spend.
Secret Gift Card Girlfriend tip: Sometimes the discount gift cards you receive look like they've been in somebody's wallet. They probably have. If you receive a used gift card that isn't presentable but still want to give it as a gift, take it to the issuing store and use it to buy a new one. Doing so also gives you the opportunity to split up the dollar amount if needed. Here's a how I used a gift card to buy a gift card. Little effort. Big savings. Great results.
5. Take advantage of "Give One, Get One" gift card offers
During the holidays and other gift-giving events of the year (think Father's Day, Mother's Day, and so on), retailers offer gift card promotions such as "buy one gift card, receive a promotional gift card for free." A grocery store in my area, for example, frequently offers grocery savings on gift card purchases ("Buy $200 in gift cards, receive $20 off a future grocery shopping trip.") Other stores make similar offers.
When I see these offers, I think about upcoming shopping needs and look for ways to take advantage of the offer. Here are some ways I save money with gift card offers:
Quick Savings. I bought a CVS e-card for $25 and got a free $5 egift card to go with it. I took both gift cards to CVS and purchased $30 worth of household products for just $25.
Regular Buying. Costco is selling $100 gift cards to Baja Fresh for $79.99. Might as well buy a discount gift card so every time we eat at that restaurant, we buy our burritos for less.
Planned Expense. With big projects or expenditures on the horizon, I buy the necessary gift cards needed to cover the planned expenses plus obtain the freebie. For example, if you're planning to shop Home Depot anyway, grab $200 worth of Home Depot gift cards to receive the $20 free groceries.
Although a little planning is necessary to save money with gift cards, I have found the discounts to be significant and well worth the effort.
Happy Gift Carding!
~Shelley Hunter, Gift Card Girlfriend