Skip the infant swimsuit and pair of newborn tennis shoes and read this list instead. The best gift cards for baby showers are less cute, but more useful!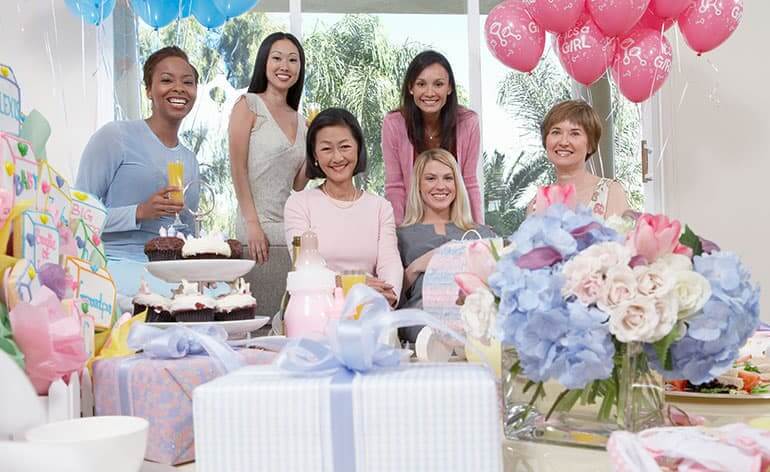 When I had my first daughter, I received more tiny, pink outfits than a newborn could possibly wear. When I had my first son, I received a similar barrage of baseball-themed sleepers and blue blankets. As much as I appreciated these gifts, most never got used. Instead, I found myself at the store buying practical items such as diapers, rash creams, infant pain medications, burp cloths, and clothes that fit. I also realized that I needed transition clothes for myself. I had pregnancy clothes and not-pregnant clothes, with very little in between. Given how hard it is to know exactly what new parents need (when the parents themselves aren't even sure), I always stick to gift cards when it comes to baby shower gifts and new baby gifts.
In the list below, I identify the best gift cards for baby showers, keeping in mind that new parents need more than just baby supplies. They often need food, time off, sleep, and more. Hopefully you will find a gift card on this list that is perfect for someone expecting a baby. If you think we missed one, let me know in the comments below.
11 Best Gift Cards for a Baby Shower
Baby showers are a joyful time to celebrate new life getting ready to enter the world. Many people register for the shower, choosing every onesie, hooded towel, and stroller with care.
But gift cards make fabulous baby shower or new baby gifts, giving the parents-to-be a chance to choose the items they want without a worry of duplicates. What are the best gift cards for a baby shower or to welcome a new baby? These selections should bring a smile to the faces of any new parents or parents-to-be.
1. Buy Buy Baby Gift Cards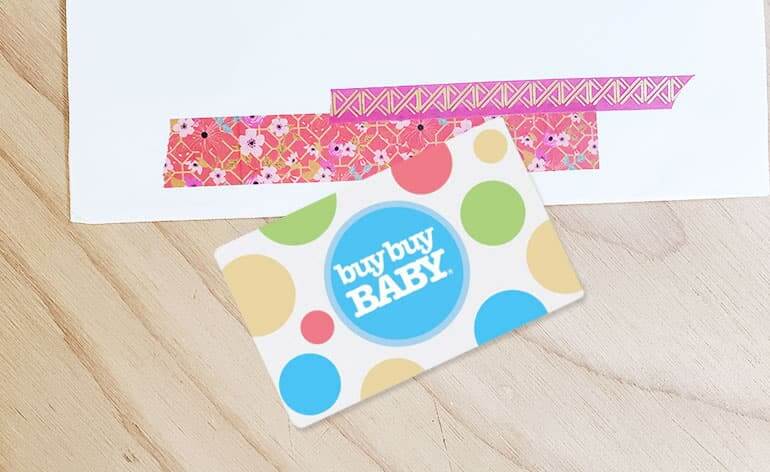 Buy Buy Baby is your top bet if you want to give a gift card to a baby products store. Few other stores will have a variety of selection for baby furniture, strollers, and car seats. For parents who want to try before they buy — which is important for items like strollers — a Buy Buy Baby gift card is one of the best gift cards for a baby shower.
2. Amazon Gift Cards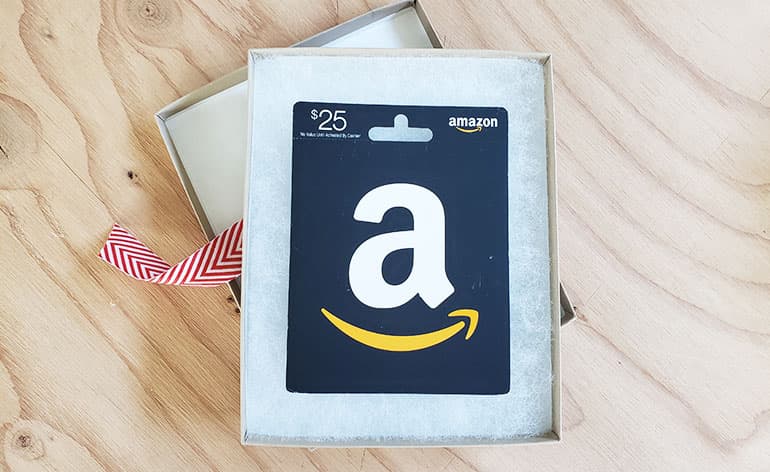 Not everyone needs to see big-ticket items in person before making a purchase. For those families, an Amazon gift card can meet the needs for everything from crib mattresses to formula makers. (Where were those when my kids were little?)
3. Target Gift Cards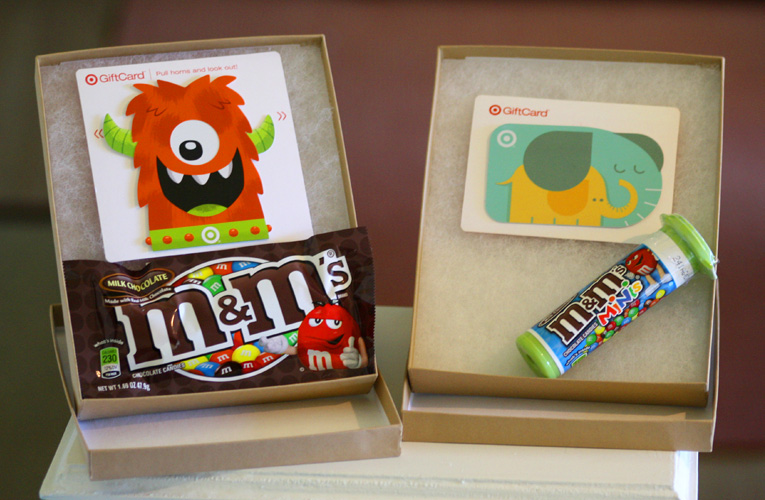 From stylish maternity clothes to diapers, wipes, and even toys for older siblings, Target has it all for growing families. You may not find the variety of baby products you will on Amazon or at Buy Buy Baby — but Target has amazing sales where you get a free $5 or $10 gift card when you buy three of a specific brand of baby items, like diapers and wipes. Those deals kept my kids in diapers — maybe for far too long if I'm being honest.
Pictured above is a Gift Card Girlfriend signature gift! Both the big brother and newborn little brother each received a Target gift card plus a little treat to be enjoyed immediately. (Obviously Mom ate the minis.)
4. Baby Gap or Old Navy Gift Cards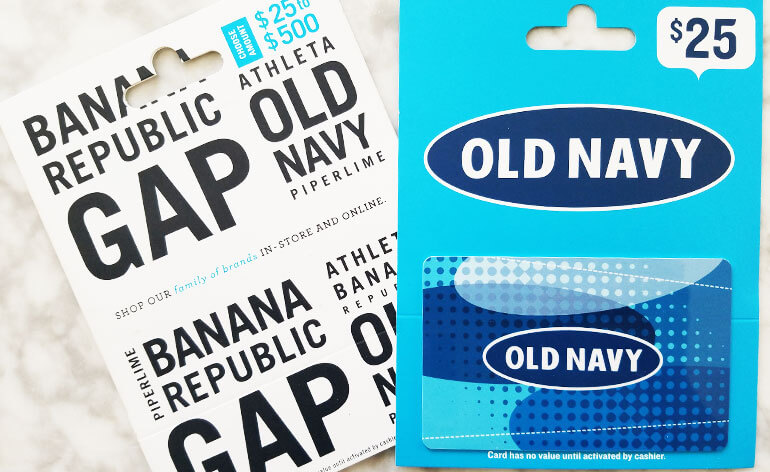 Babies grow fast — and go through a lot of outfits as they do. Consider a Gap gift card that is usable at both Baby Gap and Old Navy for fashion-savvy parents who want to dress their offspring in the latest styles. And if the baby already has enough clothes (is that even a thing?), Mom can celebrate her weight loss with some post-pregnancy threads.
5. Chipotle Gift Cards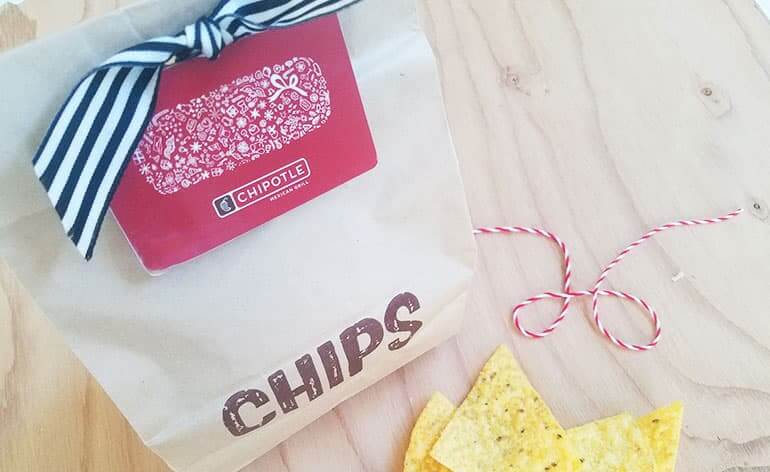 While Mom is in the hospital, the rest of the family still has to eat. And hospital cafeteria selections won't make anyone's mouth water. A Chipotle gift card is just the thing to show older siblings their needs still matter, even with a baby on the way.
6. Happy Dining Gift Card or Happy Eats Gift Card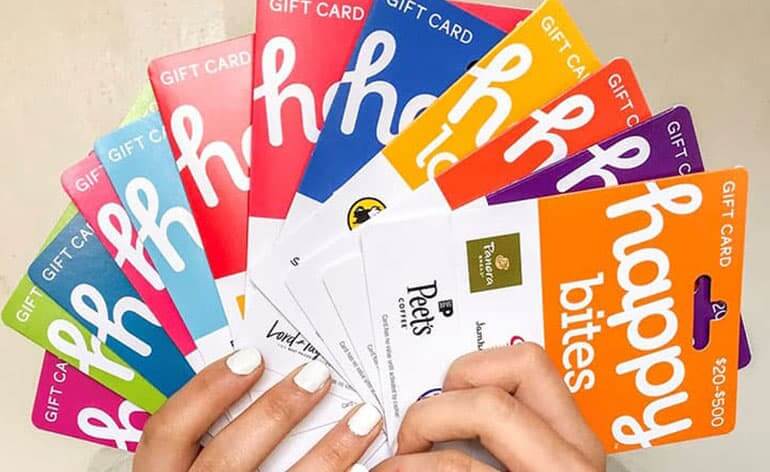 Alas, people cannot live on tacos alone. A Happy Dining gift card or Happy Eats gift card can help keep the family fed while Mom recuperates. Happy Cards make the best baby shower gift cards because they are good at a variety of restaurants for dine-in, takeout, or delivery.
Here are some other Happy Card gift cards to consider as well.
7. Subway Gift Card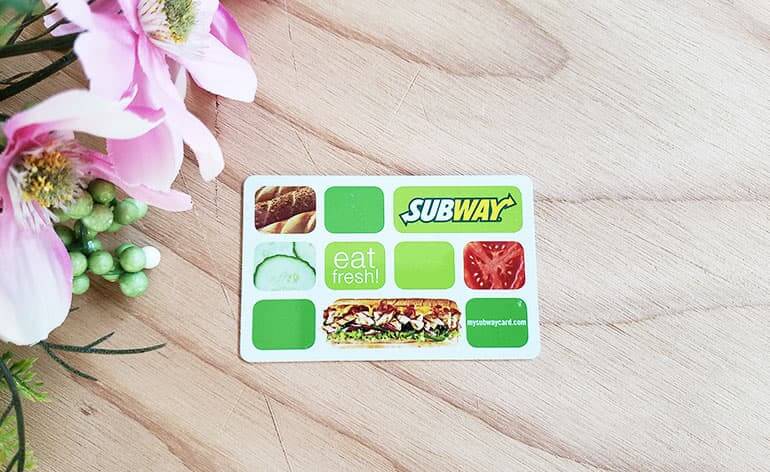 You really can't go wrong with a restaurant or fast-casual dining gift card as a new baby gift. Since pregnant women often avoid deli meats due to the risk of Listeria, new moms might be craving cold cuts as soon as the baby is born. Make that first post-partum meal easy with a Subway gift card.
8. Spafinder.com Gift Card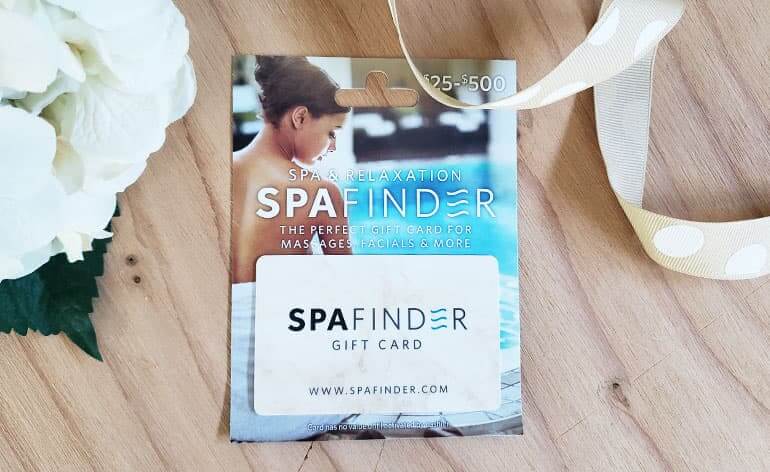 New parents deserve pampering, too. Pair a Spafinder.com gift card with babysitting services and let the new parents enjoy a couple's massage or hot stone treatment on you.
9. Build-a-Bear Workshop Gift Card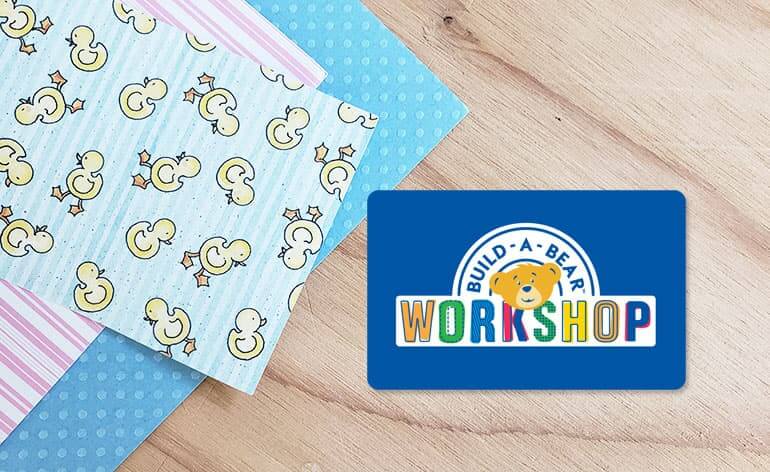 Looking for a thoughtful gift for the new baby? A gift card to Build-a-Bear Workshop allows parents or siblings to choose a stuffed animal, fill it with love, and dress it in cute clothes. A Build-a-Bear Workshop gift card can be transformed into a present the new baby can keep forever.
10. Spotify, Netflix, or Hulu Gift Card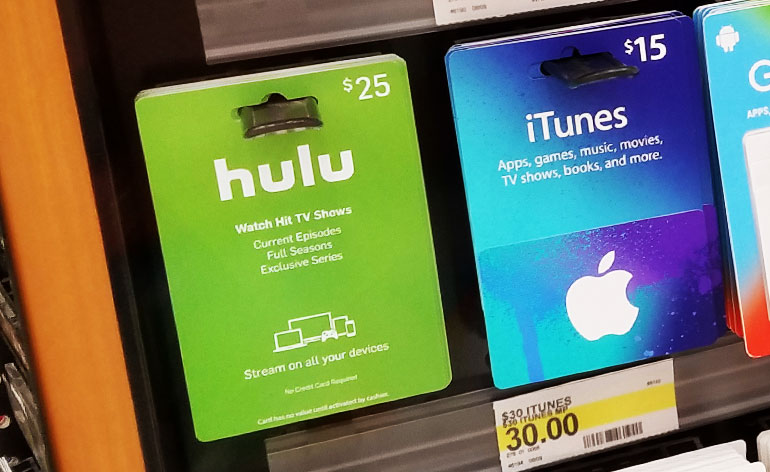 Life with a newborn often means late-night channel-surfing as you rock or feed the baby. While many people envision new parenthood as a flurry of activity and constant mayhem, there are plenty of quiet moments where new parents can even get — dare we say it? — bored. Help them quell that boredom with a Spotify gift card, Netflix gift card, or Hulu gift card so they can enjoy all their favorite programming before the TV is possessed by Peppa Pig.
11. Custom Visa Gift Card or Mastercard Gift Card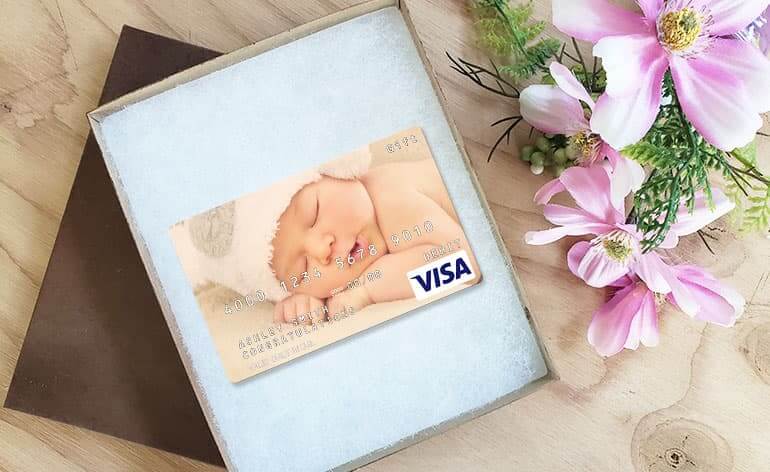 The best baby shower gift cards are flexible and fun. You can't get much better than a custom Visa gift card or custom Mastercard gift card. If the baby is already born, try to get your hands on a newborn photo to customize the card for a gift new parents will treasure. Otherwise, consider a 3-D ultrasound pic or swipe a family photo from the pregnancy announcement on Instagram or Facebook. One of my close friends just had a baby boy, and I'm off to find the perfect picture for a custom gift card right now.
Of course, the best baby shower gift cards depend entirely on where the parents-to-be love to shop. There should be something for nearly every family on this list.
How Much to Spend on Baby Shower Gift Cards
If you're wondering how much money to spend on a gift card for a baby shower, check out this "smart parent advice" on how much to spend on a baby shower gift. It aligns pretty nicely with what I would suggest.
My advice is this:
Stay within your budget. Please don't go into debt or try to impress other party guests by spending more than you can afford on a gift. Any amount will be appreciated.
Select a gift card that can be used without extra money. If your spending limit is $20, then select a gift card that can be used at $20. A $20 Target gift card, for example, can be used to buy a cute outfit, a pack of diapers or other baby accessories. A $20 Amazon gift card, Subway gift card or grocery store gift card can be easily spent as well. But a $20 gift card to a high-end department store is less appropriate because the recipient would likely have to spend more than that to use the gift card.
A trending gift card for baby showers is a food delivery gift card. I love the idea of giving a gift card that can be used to help new parents still enjoy a good meal. I remember going without food for many days after my kids first arrived.
One More Pitch for Gift Cards
I love thinking about the entire pregnancy, birthing and postpartum experience when it comes to picking out gifts for new babies and new parents. Little outfits are adorable and so tempting to buy, but in my experience, new parents often need practical items for their newborns more than they need cute clothes. They also need the freedom to buy what works for them because a product that worked great for one family may be entirely wrong for another. Parental care and feeding is also an issue. Lack of sleep and lack of time can make early days of parenthood stressful. For these reasons and more, I think gift cards really are the best gifts for new parents.
If you can't choose between the fuzzy pink sleeper and the practical gift card, then get both. Deliver a custom Visa gift card along with a homemade blanket for two one-of-a-kind gifts. Deliver a gift card to the local deli along with a set of burp cloths so everybody eats in style. Deliver a Netflix gift card with a set of pacifiers for a quiet, late-night rocking session. You get the idea. A well-planned new baby gift can be both adorable and practical.
If you need more gift card help or have other questions about gift cards, let me know in the comments below or reach out to me on Twitter (@GCGirlfriend) or Instagram (@Gift.Card.Girlfriend).
Happy Gift Carding!
~Shelley Hunter, Gift Card Girlfriend