If you're never given someone an egift before, then check out this list of digital gift cards that are as easy to send as they are to spend.

Recently I ranked top store egift card programs according to the personalization features available from each. I wanted to find out how easy it would be for a person sending an electronic gift card to add a custom message, image, video and so forth. For the list below, I'm looking at digital gift cards from the viewpoint of the recipient. The key factor in determining customer satisfaction with regards to gift cards is being able to redeem the card with ease. While many egift cards can be used in stores, it's almost certain that they can be redeemed online. So, below is a list of egift cards that I believe would be the easiest to spend electronically.
Having used egift cards in stores and online, I know that many can be used just as easily at a physical cash register as they can be used in an online shopping cart. However, not everybody is comfortable (yet) accessing digital gift cards on their smartphones or in their mobile wallets. So, below are Top eGift Cards that you can send at the last-minute knowing the recipient will be able to redeem the gift card with ease.
1. Visa or Mastercard eGift Cards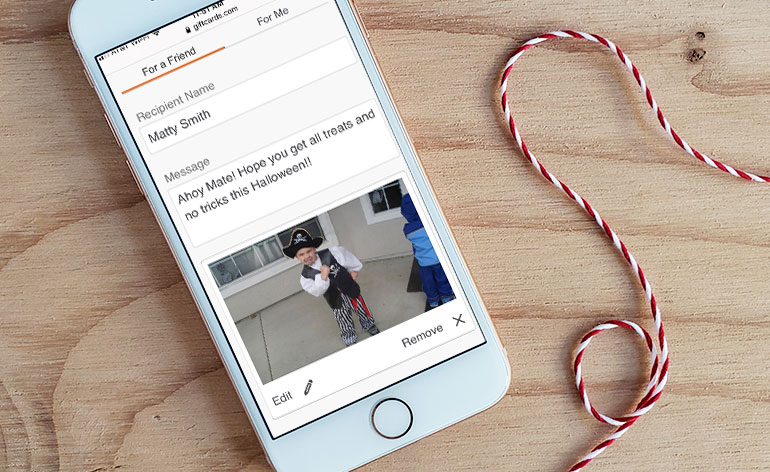 Since a Visa® gift card and Mastercard gift cards can be used wherever Visa and Mastercard are accepted, the recipient can shop almost anywhere. The same is true with our Visa egift cards. HOWEVER, these egift cards can ONLY be used online so keep that in mind.
Here are some quick tips on how to send Visa egift cards.
2. Multi-Store eGift Cards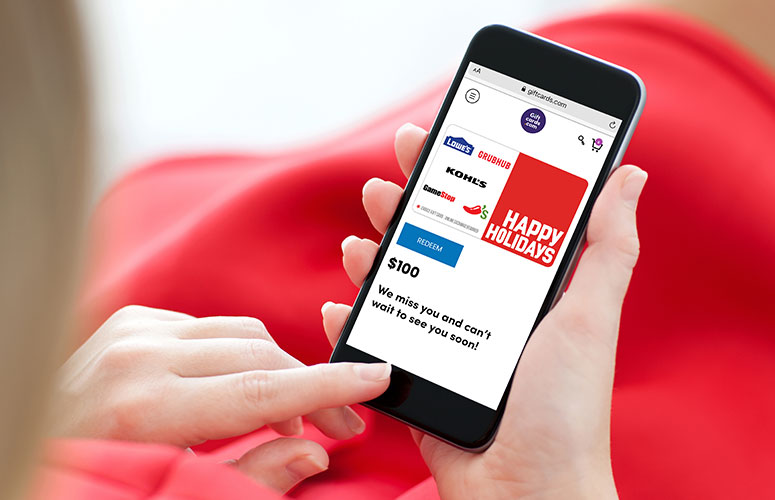 I love to evaluate egift cards based on their flexibility. With a Visa or Mastercard gift card, you really do get the widest variety of redemption options. But that flexibility comes as a cost as you'll pay a few extra dollars to purchase the card. If you want SOME flexibility for FREE, then you have to check out the multi-store gift card options. Each gift card and egift card is redeemable at the stores and restaurants listed on the card. There are no activation fees, non-use fees or expiration dates associated with these cards. Just choices.
3. Amazon.com eGift Cards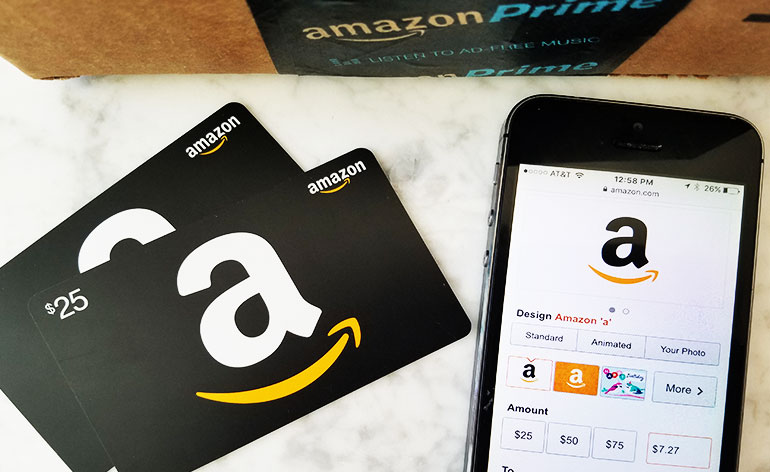 From the longtime king of online shopping, Amazon egift cards are extremely easy to spend, and the site provides nearly an endless set of products to buy. Access and availability are tops! Additionally, I like that you can redeem a gift card by applying it to your account immediately, but you don't need to spend it until you're ready. So there's no fear of losing the card or forgetting to use it. The gift card credit sits in the shopping cart ready for access at all times. During checkout, Amazon asks if you'd like to apply the credit towards your purchase. That's a great feature.
4. Target eGift Cards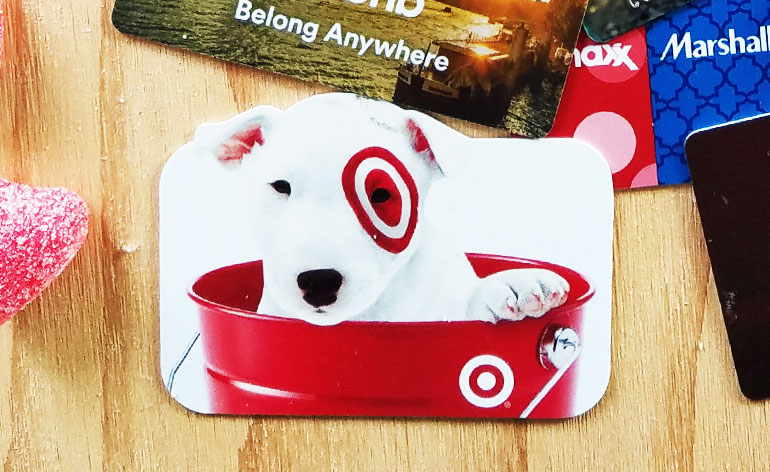 In my experience, Target is often just a little bit ahead of most other stores and restaurants when it comes to gift cards. From their amazing plastic selection in all shapes and sizes to their plethora of digital gift card designs, it is easy to give a gift that perfectly fits the recipient on your list. So it's not surprising to me that Target egift cards are also very easy to use. You can present them on your phone via the email you received, a screenshot on your camera roll, your mobile wallet or the Target app. Target egift cards are just so easy to use.
5. Streaming eGift Cards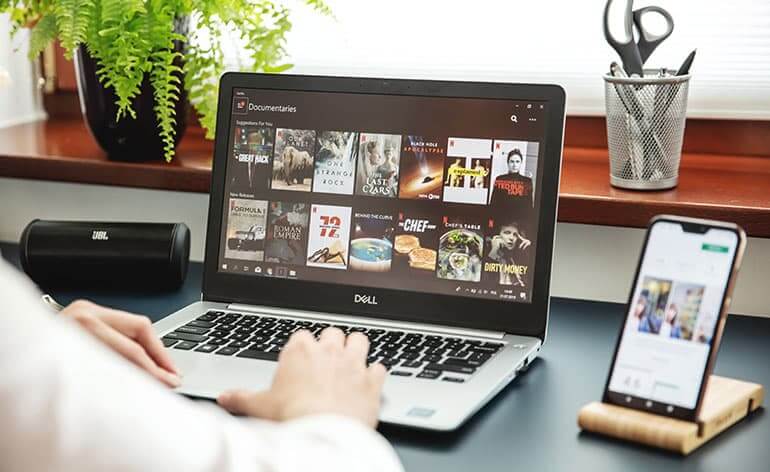 The fastest way to redeem a gift card is to apply a digital gift card to a digital service. Gift cards to sites like Netflix and Hulu other streaming services are guaranteed to work online because there is no in-store option. These cards were designed for online use and they do so perfectly.
Here's a list of the Best Gift Cards for Streaming.
Here are some streaming gift cards to buy:
6. Gaming eGift Cards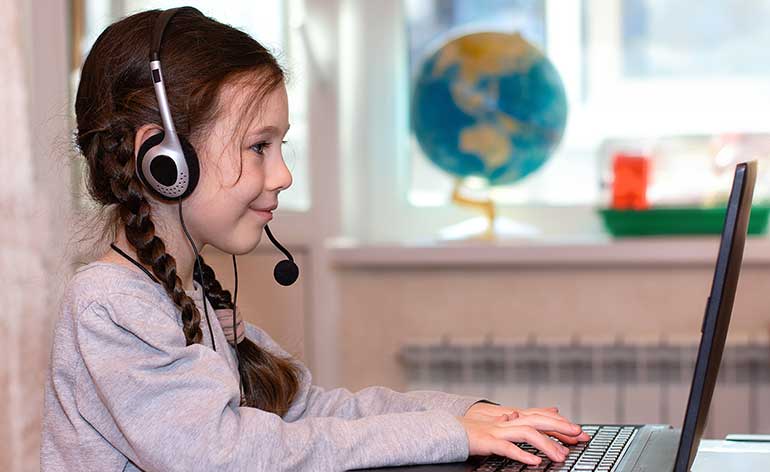 Like streaming, gaming gift cards are often put to use the minute they are received! Because these gift cards often have to be redeemed in-game, recipients apply the funds to their accounts and the utilize those credits as needed.
Here's a list of the Best Gift Cards for Gamers.
Here are some gaming and streaming gift cards to buy:
7. Food Delivery eGift Cards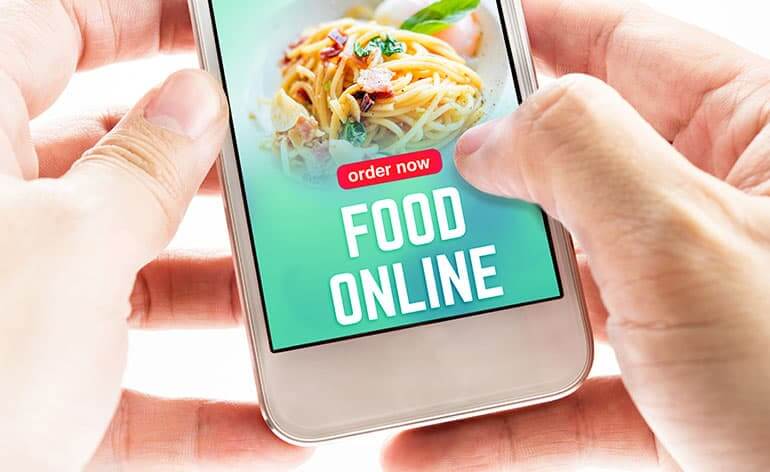 As mentioned above, the easiest egift cards to use are those that are designed to be used digitally. In other words, the product being purchased is digital. In this case, I want to add food delivery gift cards to the list. While you ultimately are ordering food, the "gift" is the delivery of that food–which has to be initiated from a mobile device. So going on my list this year is food delivery gift cards.
Here's a list of the Best Food Delivery Gift Cards.
Food delivery egift cards to send and spend:
8. Best Buy or Crutchfield Electronics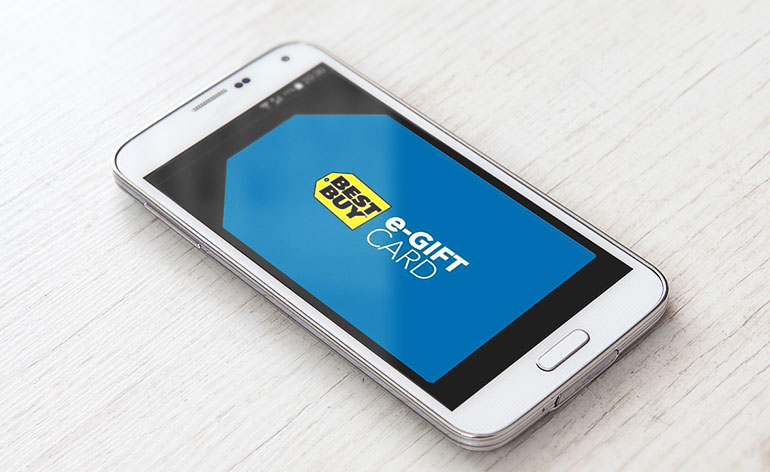 Of course, electronic gift cards are easy to redeem at electronics stores. From digital cameras to desktop computers and gaming consoles to laptops, Crutchfield Electronics has a range of products and services to buy. You can also use your digital Crutchfield Electronics gift card to buy something delivered electronically as well! Sort of like iTunes — pay with an egift card online and download your gift in seconds. Talk about instant gratification!
Buy Crutchfield Electronics eGift Cards or a Best Buy gift card.
9. Music eGift Cards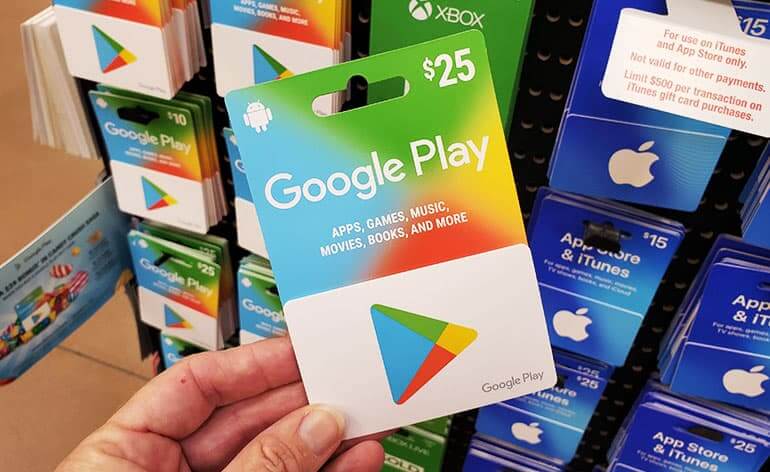 From kids to adults, Apple, Google Play and Spotify all have music that nearly everyone can enjoy. Just make sure you get the right kind for the recipient. Check to make sure you get an Apple gift card for a Mac and iPhone user. Get a Google Play gift card for an Android user. And if you're not sure, try a Spotify egift card instead.
Music and apps egift cards to send and spend:
10. Barnes & Noble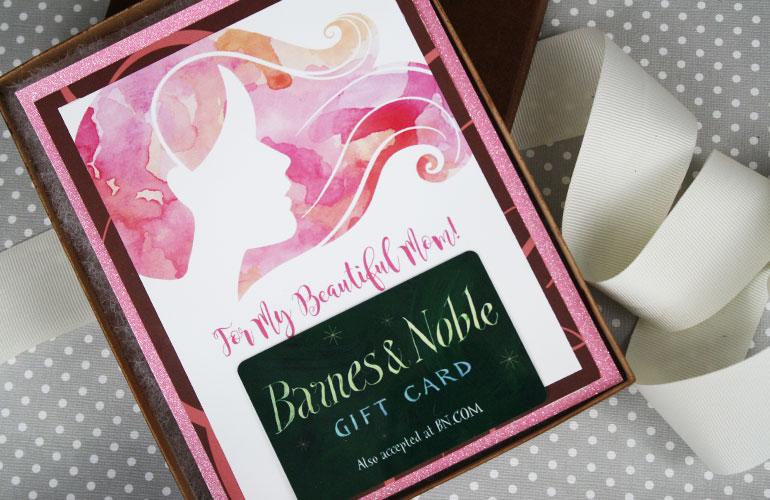 You may have noticed a theme here. Digital gift cards are seamless to use when buying digital products. With an egift card to Barnes & Noble, recipients can order and download a Nook Book in a matter of minutes and be reading the next great novel without ever getting out of bed. For people who prefer paper, the electronic gift card can certainly be used to buy paperbacks and more.
Buy a Barnes & Noble eGift Cards
11. Fandango.com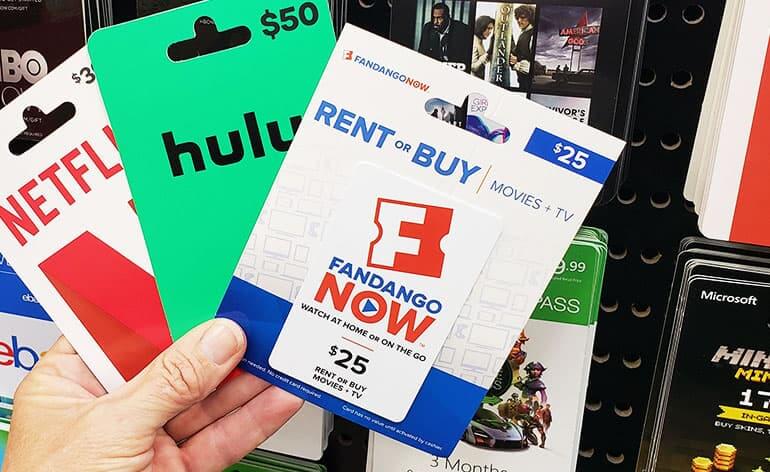 Although many movie theaters sell egift cards, Fandango gift cards are a fantastic choice because the recipient can visit almost any theater. Since tickets are bought ahead of time, the recipient can use the gift card online and pick up the tickets when he or she arrives at the selected venue. The only downside to Fandango is that you pay a small surcharge with each ticket purchase and the gift card can't be used to buy popcorn or other concessions. If you're worried about finding a theater near the recipient, however, this is the best way to go.
12. Department Stores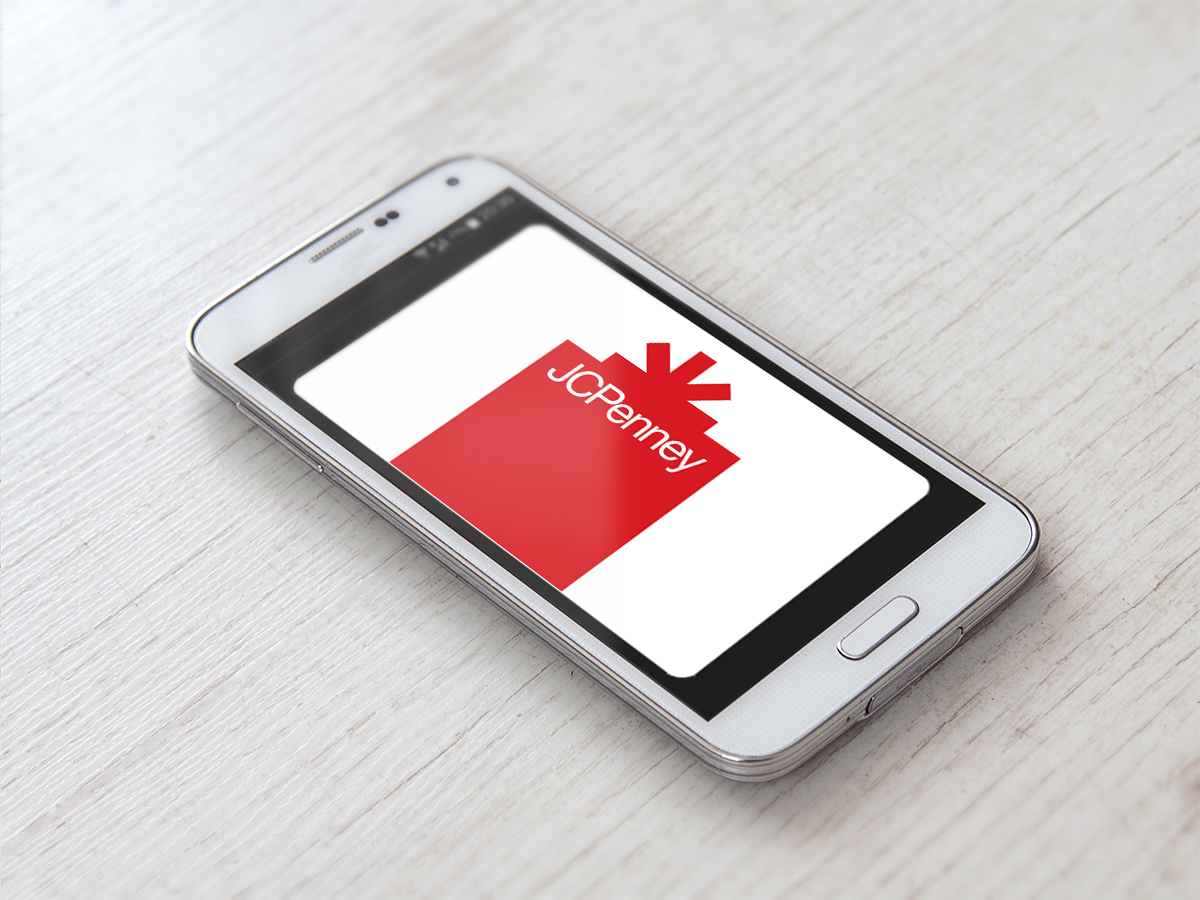 As retailers are fading out of malls, an increasing number of online stores are making it easier than ever to order clothes online. Some of the places I have ordered clothes from are Macy's, Nordstrom, JCPenney and Kohl's. Though I prefer to try on clothes before I buy them, sometimes it's just easier to order the clothes online and take them back if they don't fit.
Try egift cards to popular department stores such as:
13. DSW and Zappos.com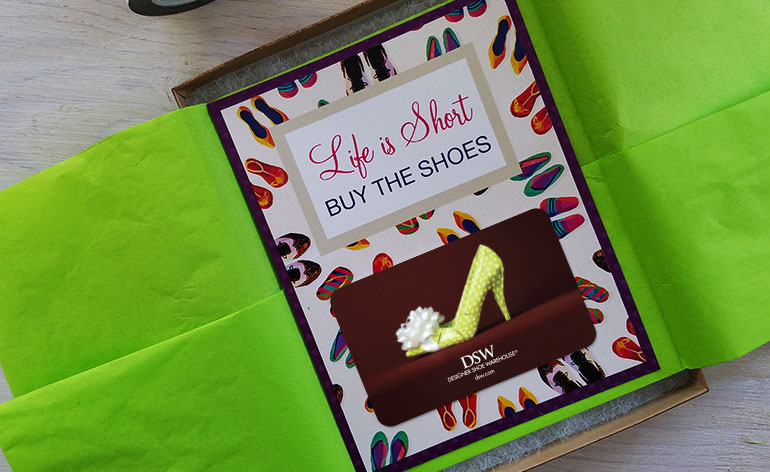 While I'm a fan of trying on shoes in person, if you're going to shop for footwear online, then DSW and Zappos.com are my favorites. DSW egift cards are valid in stores, so recipients who feel comfortable shopping with mobile gift cards can head to the store for a new pair of pumps. Zappos.com gift cards will come with free returns and top-notch customer service, so recipients who would rather shop online will have a positive experience as well.
14. Gap Options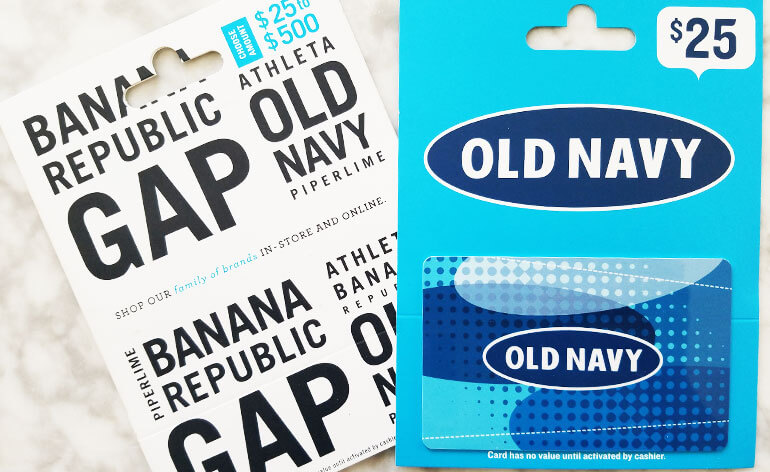 If you've ever ordered merchandise from the Athleta, Old Navy, Gap or Banana Republic websites and later needed to return the item, then you know how easy the process is. Return labels are ready to go and in-store returns are also an option. The reason I like these egift cards is because they can be used online or in-store, across all stores within their brand family. In addition to Old Navy, Gap and Banana Republic, the list includes Baby Gap, Gap Kids, Piperlime and Athleta as well. With this flexibility, recipients can choose how and where they want to shop.
What Other eGift Cards Have You Used?
In time, digital gift cards will be as convenient and useable as their plastic counterparts. Until that happens, be sure to check where egift cards can be used. Some stores only allow their digital gift cards to be redeemed on their website. That could come as a surprise to someone who bought the card last-minute but still intended for the recipient to be able to shop for merchandise at a store. With egift cards to merchants that operate predominately online, that issue is removed. If you have other questions about digital gifting, read my Complete Guide to eGift Cards.
And if you have any questions about egift cards, please let me know in the comments below and I'll answer this as soon as I can.
Happy Gift Carding!
~Shelley Hunter, Gift Card Girlfriend