Gift Card apps that make life easier, help you save money or be better organized for the holiday season.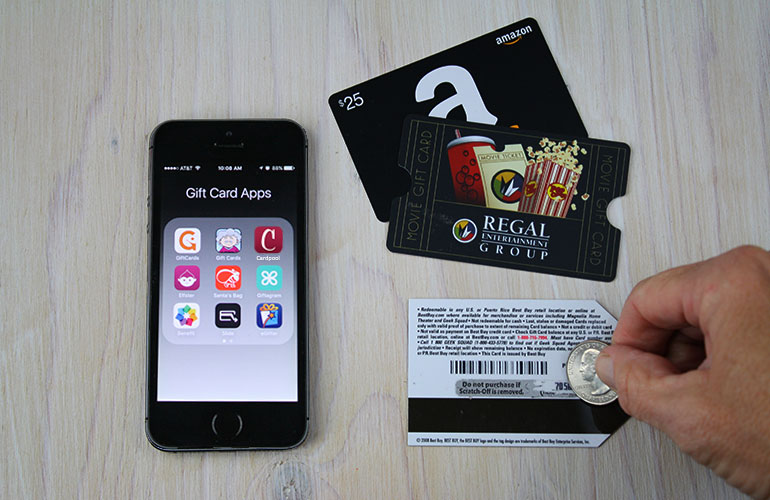 Gift Card Apps that Get Things Done
What defines a good app? In my experience, the best apps help me perform tasks more efficiently, increase the number of things I can get done remotely, help me save money or simply provide entertainment. (Sometimes a single app does all of those things.) While I'm sure there are other categories that define good apps, these are the benefits I seek when deciding which apps get a place on my home screen. With that in mind and the hustle and bustle of the holiday season upon us, below is a list of gifting apps I rounded up to help you get through the holidays.
1. GiftCards.com to Make Your Own Gift Cards
The GiftCards.com mobile app has been retired, but you can still use the mobile version of the website to make your own gift card. You can personalize gift cards–both plastic and digital using a picture from your camera roll or social media account. Upload the image to a plastic Visa gift card and place an order that will be delivered based on the shipping time selected–anywhere from USPS First Class mail to FedEx Priority Overnight.
If urgent delivery is needed and you don't want to pay for expedited shipping, send a digital gift card instead. The egift card selection includes Visa as well as top store brand. eGift cards can be personalized with the same photo options or with an animated egreeting instead.
2. Cardpool to Save Money with Discount Gift Cards
Not all gift cards are meant to be given away. Doing your holiday shopping with discount gift cards is a great way to save money on traditional presents. With apps like Cardpool, discount gift cards can be purchased and redeemed while you're standing in line at the mall or in preparation for a big "shop 'til you drop" excursion.
Let's say you're planning to buy the kids a new PlayStation 4 video game. Before you head to the store, check out the discount gift cards available. You might save about 7% at GameStop, 3% at Best Buy and 2% at Walmart (discounts fluctuate with supply and demand)–and these cards can often be used online as well. Couple the savings with Black Friday deals or Cyber Week Savings and you're looking at double-digit discounts.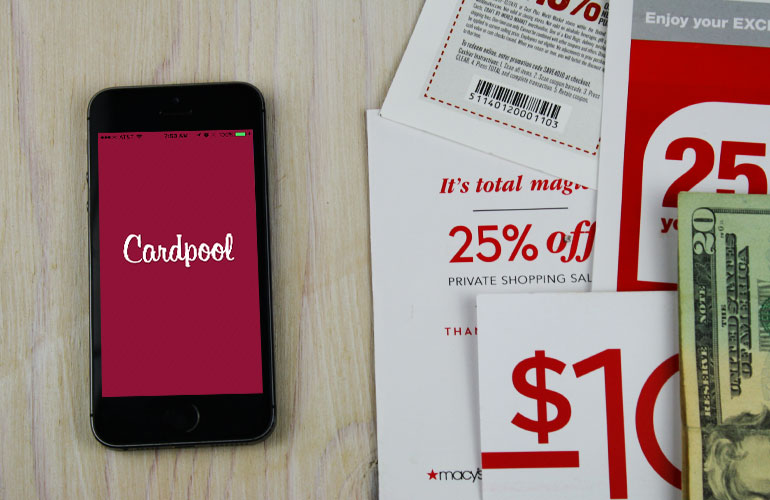 3. Gift Card Granny to See Other Gift Card Resellers
Another way to take advantage of the gift card reseller market is to see what all of the vendors have available. With the Gift Card Granny app, you can set alerts for your favorite gift cards or sell the cards you have for cash. The discounts and cash back offers vary by reseller (as do their reputations) so be sure to read through the offers carefully and choose a merchant that offers a money-back guarantee and has customer service you can reach out to if any issues arise.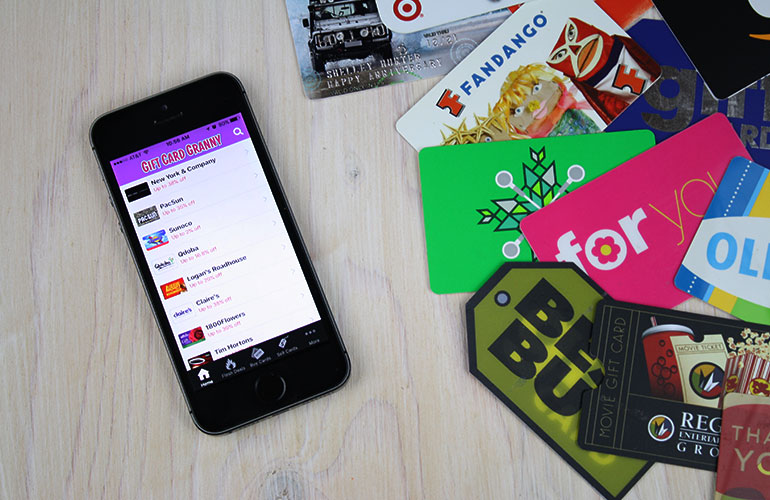 4. Slide to Organize Your Gift Cards
If you want to put all of your gift cards in one place–both the plastic ones and the digital versions–then Slide is the perfect choice. It's a simple gift card organizer that will allow you to take a picture of the back of your gift card, automatically upload the gift card number and manually enter the personal identification number (PIN). Once you have the card loaded, the app will automatically update and check the balance for you. One of the best ways to make sure you use the gift cards you have is to keep them organized and stored all in one place. This app will help you do just that.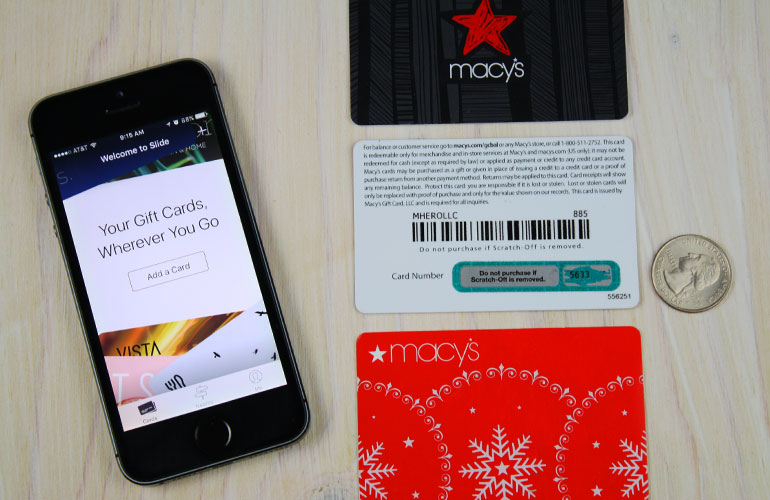 5. Benefit to Raise Funds Through Gift Cards
Similar to using discount gift cards to save money on personal shopping, Benefit is a gift card app that lets you donate money to a worthy cause enroute to the cash register. Buy gift cards from your favorite retailers and a portion of the value loaded is donated to the cause you designate. Effective as a fundraising tool for schools and sports organizations, this app can also be used to raise money for worthy causes such as United Way, Goodwill Industries, GlobalGiving Foundation and several others. If you're looking for a way to do more with your holiday shopping, then this app makes it possible.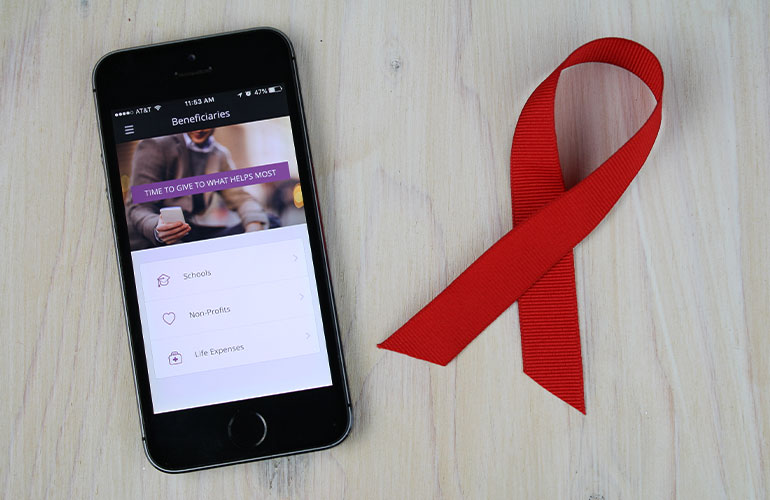 6. eGifter to Send a Group Gift Card
If you want to collect money for a group gift, then the eGifter gift card app is just what you need this holiday season.
Choose who the gift recipient will be, select an eGift card from a list of popular retailers and restaurants and enter the dollar value to send. Then invite friends to chip in on the gift via your contact list, Google+ account, Facebook account, LinkedIn account or simply by entering an email address.
The dollar value of the card can be split evenly or guests can decide how much to contribute. They can even add a text or video message to be delivered along with the eGift card. Schedule a date for delivery and decide if you want the group gift sent privately via email or publicly posted to the recipient's Facebook page. eGift cards truly make group gifting easier than ever before and nobody gets stuck paying out of pocket for friends who say they're going to contribute but forget to send money.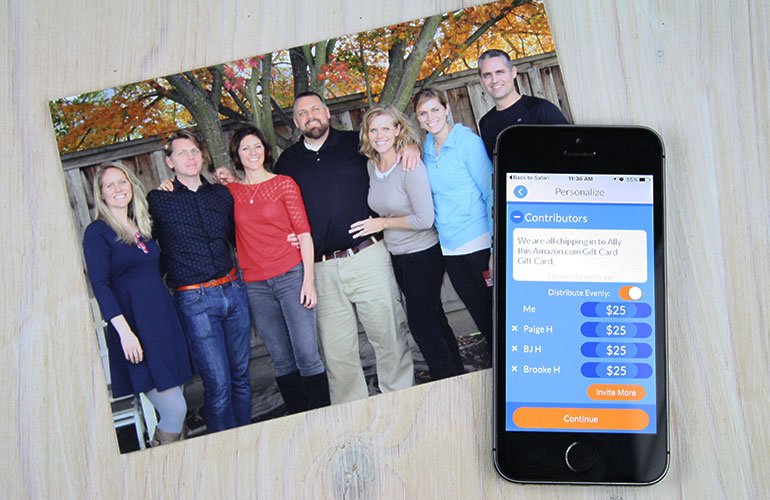 7. Santa's Bag to Track Gift Cards You Need to Buy
Overwhelmed by the number of friends and family you have to buy gifts for this holiday season? Let me make it easier. Start with gift cards because you can buy them all in one place and for dollar amounts that fit your budget. Then download the Santa's Bag app to keep track of all the other presents. This app allows you to set a budget, enter wish list items for each person and even create shopping lists based on the stores you're visiting. If you need to get more organized this holiday season, then this app will help you do it.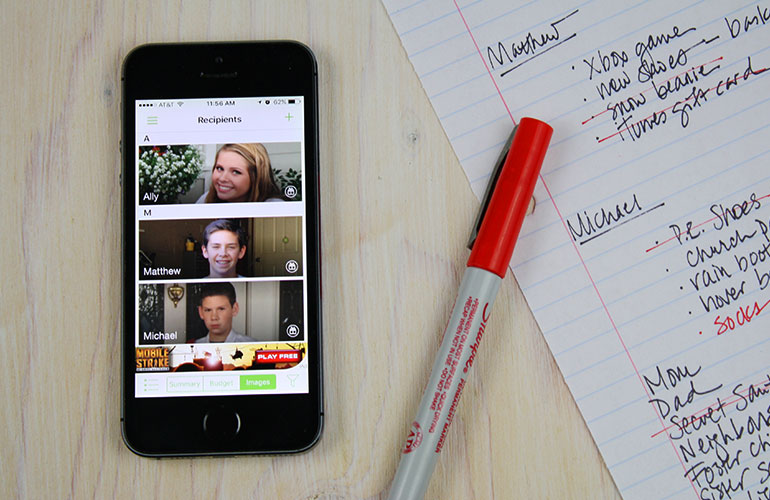 8. Giftagram to Send eGift Cards for Curated Gifts
This doesn't say gift card, but that's basically what the service provides. Giftagram is a gift-giving mobile app that allows users to send curated gifts without doing the shipping or even looking up the address of where to send the present. Simply select a gift, enter your friend's email address or mobile phone number and check out. Giftagram does the rest.
Your friend will receive an email or text message asking what shipping address to use for delivery. Once entered, the selected product will be shipped to that address. Unlike a gift card where the recipient can choose anything, this is a carefully selected item that will only be shipped once the recipient acknowledges receipt and enters an address. Seems like a good compromise–the giver can send a gift in a matter of seconds (mirroring the simplicity of a gift card) but the recipient still has something to open when the gift really arrives.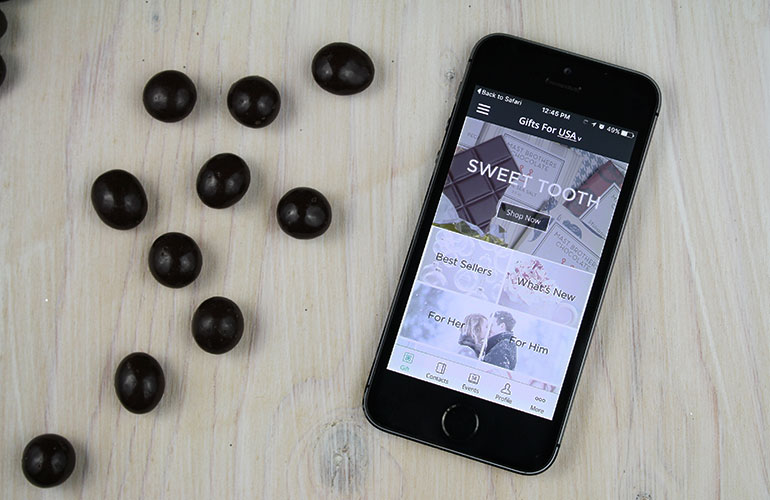 9. Elfster To Organize a Gift Card Exchange
Taking Secret Santa presents to a new level, you can organize your family or group of friends into a high-tech gift exchange using one app that manages the drawing (and the wish lists and the shopping) for you!
With the Elfster gifting app, there's no more putting little pieces of paper into a hat. No more having your mother-in-law "rig" the drawing to get the person she wants to shop for. And no more having the only present you get this holiday season being one that doesn't fit.
Using the Elfster app, you can invite gift exchange members via your contact list, Facebook friends, Elfster friends or by text message. Once everybody is signed up, the drawing and the fun begins! Create a wish list to add the gift cards or presents you'd most like to receive and never get stuck again!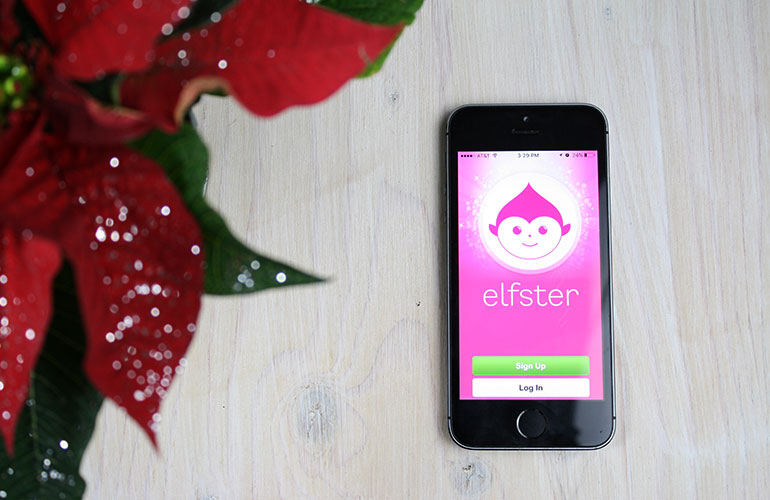 10. FPPC Gift Tracker for Reporting Gift Cards
For my California friends, the FPPC Gift Tracker app makes it easy for state and local officials and employees to keep track of gifts received during a calendar year. According to the California Fair Political Practices Commission, certain individuals are prohibited from accepting gifts totally more than $460 in a calendar year or from a single source. So with this app, all you have to do is enter any gifts or gift cards as you receive them, the source they came from and dollar value of the gifts. The app will tally it all up and help prepare the required Form 700 at the end of the year.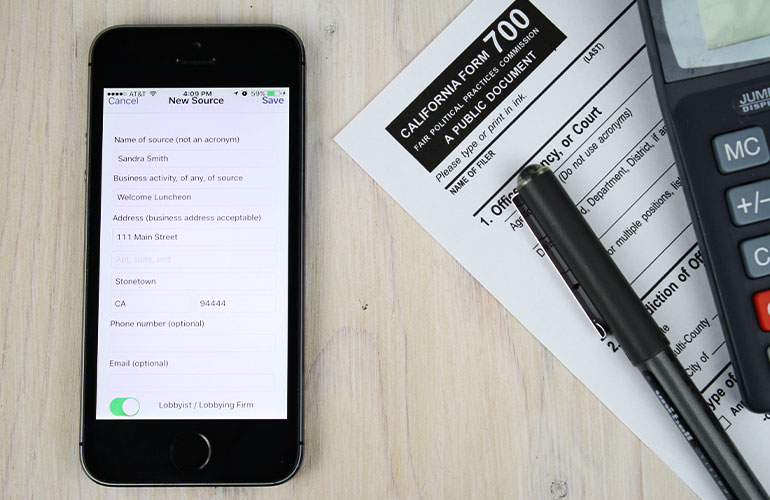 So that rounds up the 10 gift card apps to get you through the holidays. There's everything from easy ways to order gift cards to keeping track of the ones you receive. Have you seen any other gift card apps on the market worth downloading to your home screen? Let me know in the comments below or share them on Twitter (@GCGirlfriend) for all the world to see.
Happy Gift Carding!
~Shelley Hunter, Gift Card Girlfriend