If you want to buy gift cards in bulk for your business or a large group of friends or family members, consider these 4 options.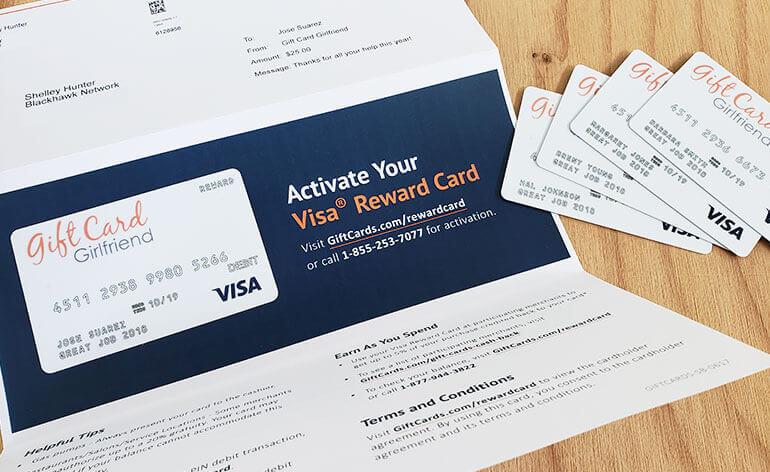 Why Choosing the Right Bulk Gift Card is Important
Last year, I helped an acquaintance order approximately 30 Visa® gift cards for her extended family, including adult kids, grandchildren and family friends. Since this woman orders so many cards, she had been incorrectly advised the previous year to place a bulk gift card order through her bank. Instead of receiving consumer gift cards, however, she received 30 corporate reward cards. These are not the same thing.
Corporate reward cards often come with short-term expiration dates and other terms and conditions that make sense if you buy them as business perks, customer rewards or corporate incentives. These terms do not make sense if you are buying the cards in bulk for you 27 grandkids. Throughout the ensuing year, this woman's relatives discovered that the unused portion of their corporate reward cards had expired, turning her holiday gifts into a family-wide disappointment. She came to me because she didn't want that to happen again, and neither did I.
When it comes to buying gift cards in bulk, determining who will use the card is just as important as picking the right card.
How Small Businesses are Affected by the COVID-19 Pandemic:
Can We (Should We) Buy Gift Cards to Support Small Businesses During Disaster?
Bulk Gift Card Options
From the multi-pack at the grocery store to the high-volume order placed online, there are many ways to buy gift cards in bulk. The terms and conditions, however, vary with each–and so do the benefits. To get the cards that meet your needs, carefully consider the following options before placing an order:
Option 1: Buy Multi-Packs in Stores
BEST FOR: Friends and family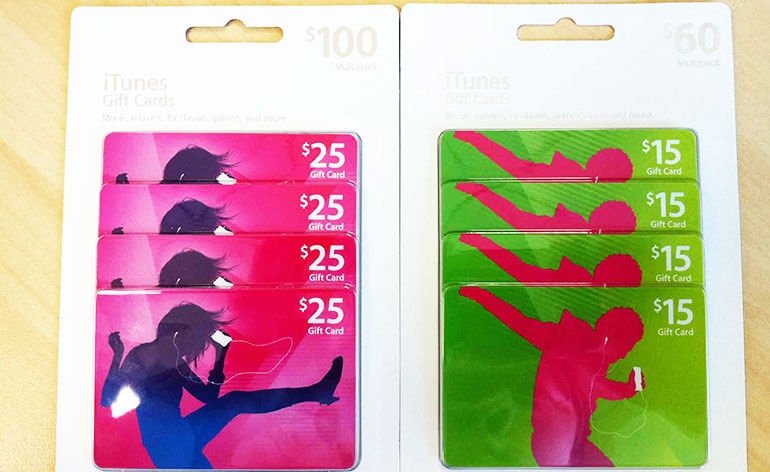 One of the easiest ways to buy gift cards in bulk is to simply purchase the multi-packs available at grocery store kiosks. I've seen as few as three cards and as many as ten in a single package. Target sells an even bigger pack of their own gift cards at the customer service booth.
The plus side of buying multi-packs is that you can run to the store today and grab what you need. The downside is that not all store gift cards are available in these packs and you have to load the same value onto each card. In many cases, you don't even get to choose the load amount. iTunes cards, for example, are frequently available in multi-packs of 4 gift cards loaded with $10 each, 3 iTunes gift cards loaded with $15 each and so on. Of course, you can also buy a stack of single gift cards. You'll just have to purchase and activate each one separately.
Option 2: Order Multiple Consumer Cards Online
BEST FOR: Small orders of up to 50 cards with no early expiration dates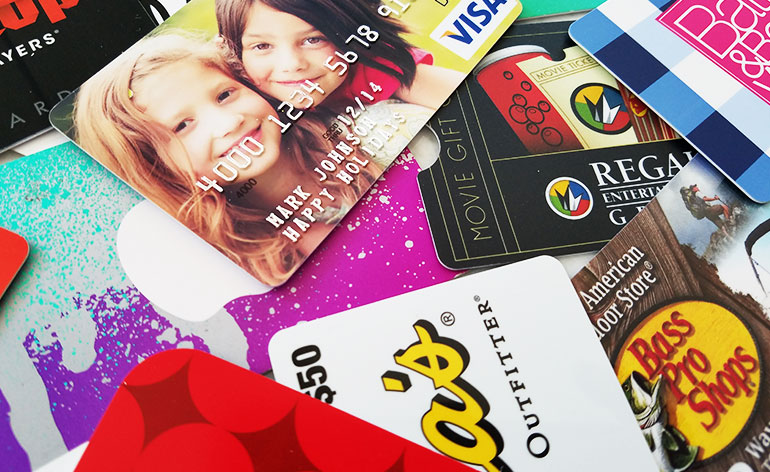 While you might not want to hold up the checkout line at the grocery store to activate 20 different gift cards, ordering multiple cards online is pretty easy. (You've seen the 'quantity' field, right?) At Giftcards.com, for example, you can buy up to 49 Visa gift cards in a single order. These are consumer cards so you don't have to worry about any corporate restrictions or near-term expiration dates. Though ordering en mass, you can still customize each gift card in the order with a unique image, embossed message and variable load amount. Buy multiples of the same card and be done or spend a few minutes picking different pictures and messages for each person. If you have the time, we have the technology.
If you want bulk store brand gift cards instead of bank-issued brands, we have those as well. Alternatively, you can check out the store or restaurant you prefer and order directly from their website. Suppose you want to treat everyone in the office to a CVS gift card to encourage healthy habits during cold and flu season. The CVS website says customers can purchase up to 30 gift cards. Most prominent brands have similar offerings. Though the number of cards and dollar limit allowed may vary, you're likely to find some type of bulk ordering process available.
Option 3: Order Bulk Gift Cards for Small Businesses
BEST FOR: Small businesses. Gift cards will have a one year expiration date.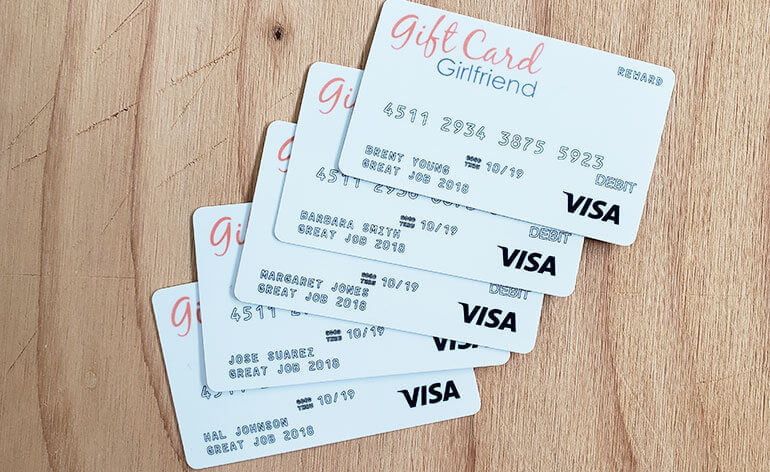 A couple of years ago, we got permission from the bank to allow small businesses to buy bulk reward cards in orders of 50 cards or less. When using our small business gift card solution, you now have the option to put a company logo, product image or tagline on the card. You can even upload a picture of the team, the company mascot, or another image that the recipients will enjoy. If you don't have time to get that creative, select one of our predesigned gift card images instead. Write "Happy Holidays," "Job Well Done," "Great Work" or some other expression on the embossed message line. (Please note: Small Business Reward cards expire 12-months from the purchase date.)
If you want to start a gift card program for your business, read Gift Card Girlfriend's Complete Guide to Gift Cards for Small Businesses.
If you're a small business owner, there is a new gift card option for small business owners. Check out CardNow.
Option 4: Order Bulk Corporate Gift Cards
BEST FOR: Enterprise businesses ordering bulk gift cards of $10K or more.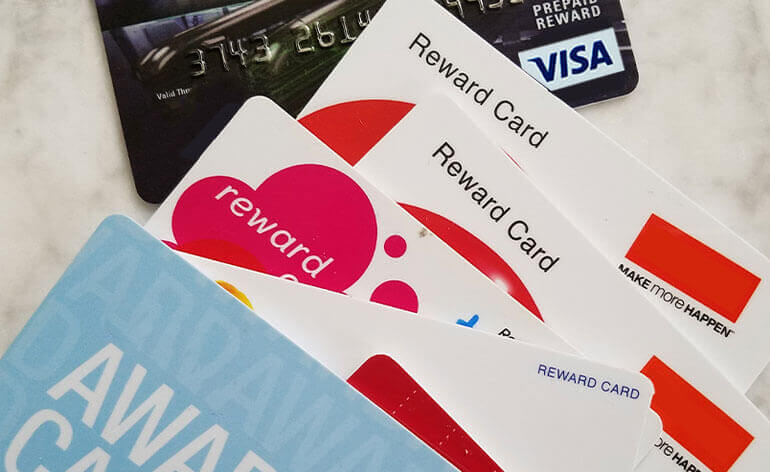 Finally, use our corporate gift card program if you are buying bulk gift cards for your business for a total dollar value greater than $10,000 annually. In most cases, to order bulk corporate cards, there is an application process, set-up fees for the artwork and terms and conditions to select. Though ordering corporate gift cards in bulk may take a little time and effort, you will get a great deal of control in return, such as the ability to choose a reloadable gift card or order cards that can be returned if unused. You'll also be able to put your company logo or a product image on the gift card so recipients will literally be carrying around your brand. Again, don't use this process if you just have a big family and don't want the hassle of waiting in line at the grocery store. These gift cards are meant to be used as corporate rewards and will come professionally packaged and specially delivered–perfect for employees or customers, a little too formal for nieces and nephews
The best way to buy gift cards in bulk depends on who the card recipients will be. If you want gift cards for personal use, then stick with grocery stores and consumer gift card websites. If you want multiple gift cards for a small company, then you can probably do the same. Larger companies, however, will benefit most from setting up a corporate incentive gift card program designed to reward several recipients while still being a cost-effective solution for the business. Have you ever received a gift card you couldn't use? Tell me about it in the comments below or reach out to me at @GCGirlfriend on Twitter.
Happy Gift Carding!
~Shelley Hunter, Gift Card Girlfriend