Get crafty with your thank you gift cards! Free printables for coaches, teachers and general thank yous.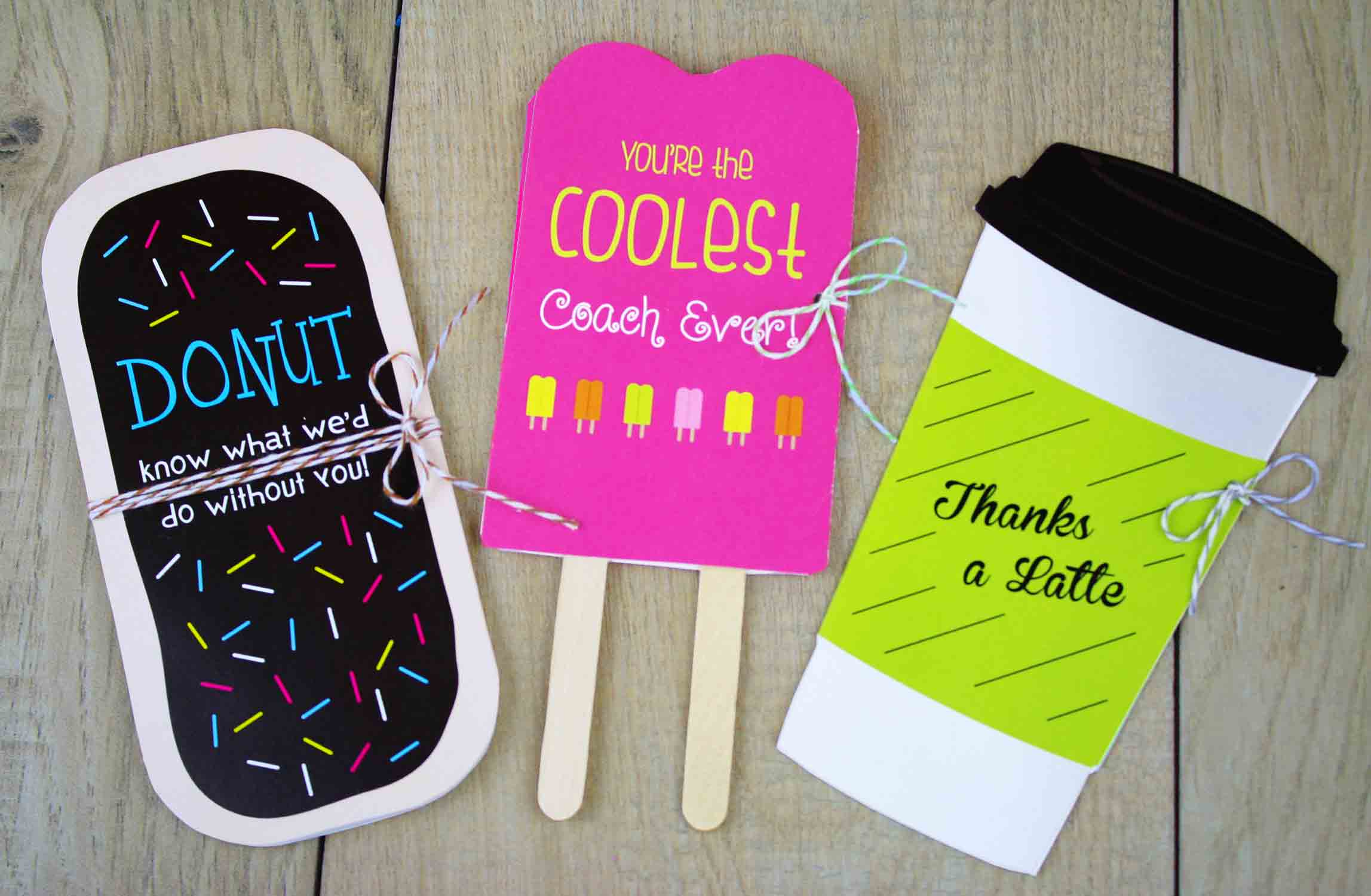 Our designers got all crazy with the printables this week and ditched the straight-edge trimmer for some fancy cut-outs. What do you think? Ready to break the chains of those rectangle designs and deliver your gift cards in a new and different way? Let's give it a shot! Below are three cut-out gift card holders you are free to print at home, craft up and add to those end-of-season gifts for coaches, teacher appreciation presents and general thank yous to friends, family and neighbors. They're so cute, you could even just slip one into an envelope for a hand-crafted greeting card. Whatever you choose, have fun with it and let me know what shapes you'd like to see next.

Thanks a Latte!
Last year, "one in every seven Americans" received a Starbucks gift card. Without question, Starbucks cards are the most popular gift cards, if not the most popular GIFT over all. Well that card needs a holder! So if you're planning to thank a coach, teacher or friend with a coffee shop gift card of any brand (Caribou Coffee works too!), take the time to cut-out this latte cup gift card holder and deliver it in style.
How to Make the "Thanks a Latte" Printable.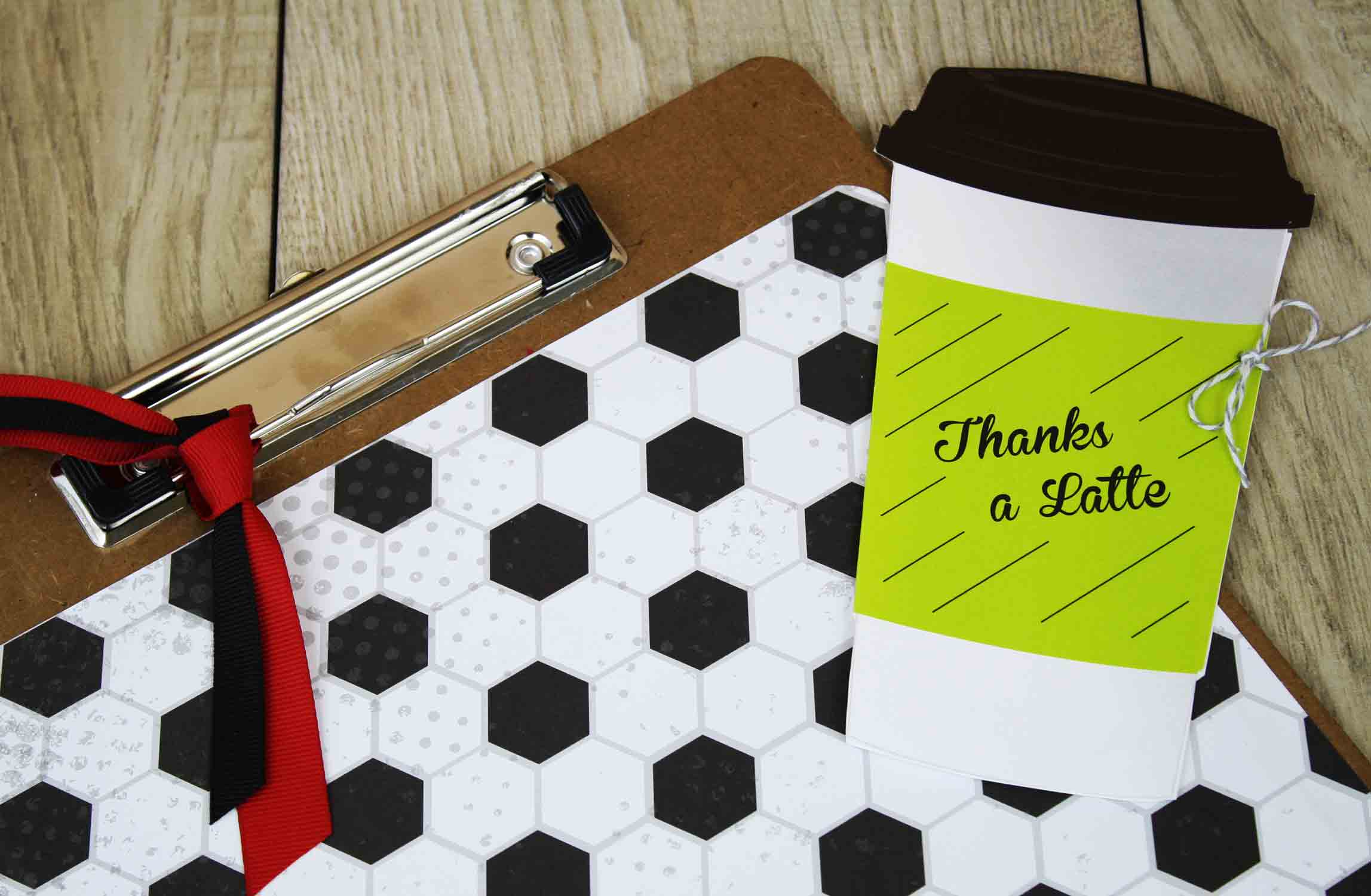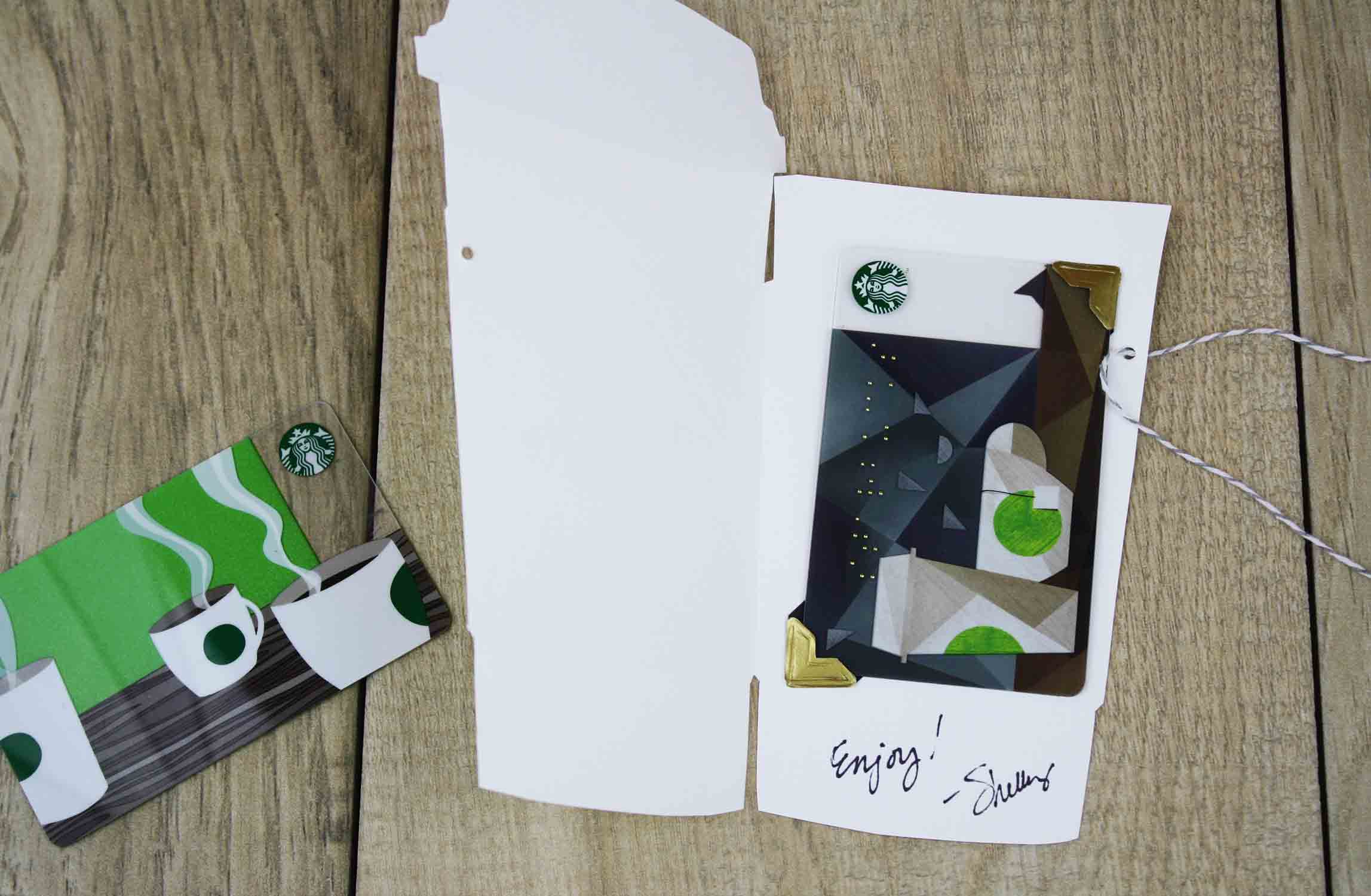 You're the Coolest
This cool cut-out gift card holder comes with three different designs. The popsicles are all the same, but there's one for a teacher, one for a coach and one that can be given to anybody. I like the idea of using this popsicle cut-out to deliver a gift card that can be used to buy ice cream, slushies, smoothies, frozen yogurt or any cold treat, but you don't have to use it that way. Trust me. If coach open up this gift card holder to find a Foot Locker gift card, he'll think YOU are the one who is the coolest. So enjoy!
How to Make the "You're the Coolest" Printable.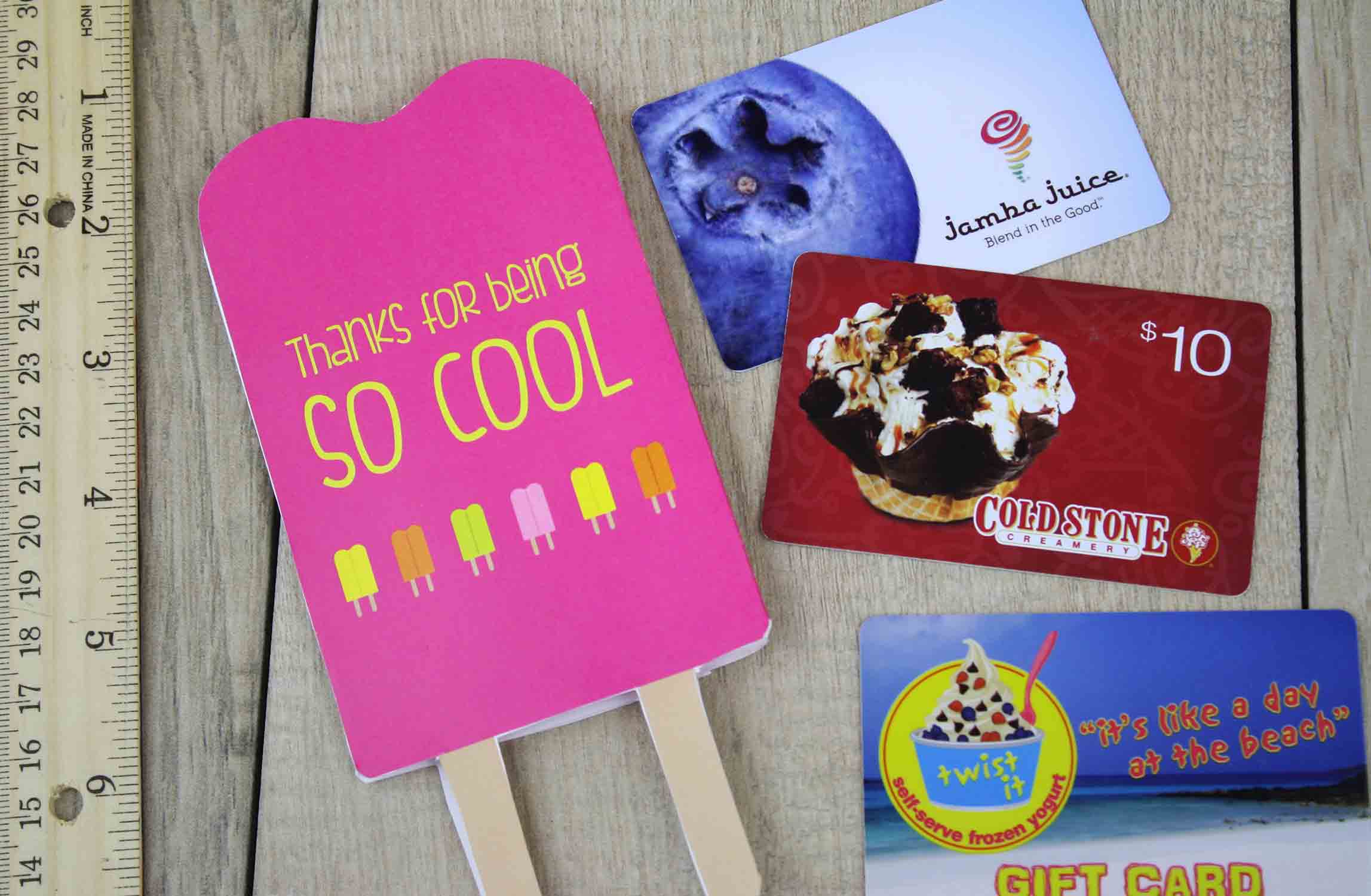 DONUT Know What We'd Do
Who can't you live without? Your tutor? Your trainer? Your administrative assistant? Your Mom? There are so many people to thank on a daily basis, I hope this gift card holder isn't just used for special occasions. It's adorable as a gift card holder, but it can also be a hand-crafted greeting card. Tell the recipient how much you appreciate the work he or she does (or how this person enhances your life) and deliver the message. Tuck it into a real doughnut if you want or add a pastry gift card to carry the theme.
How to Make the "You're the Coolest" Printable.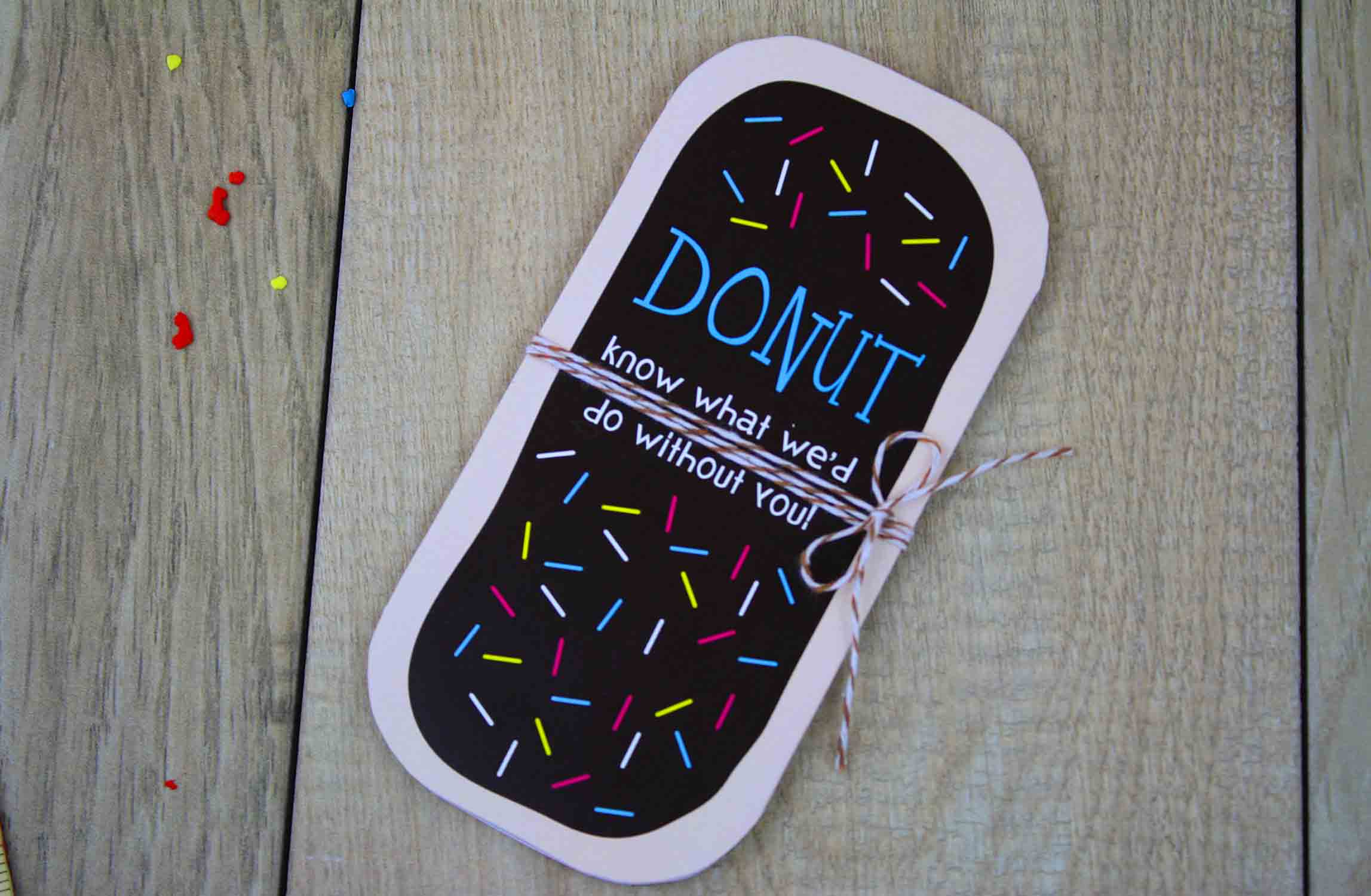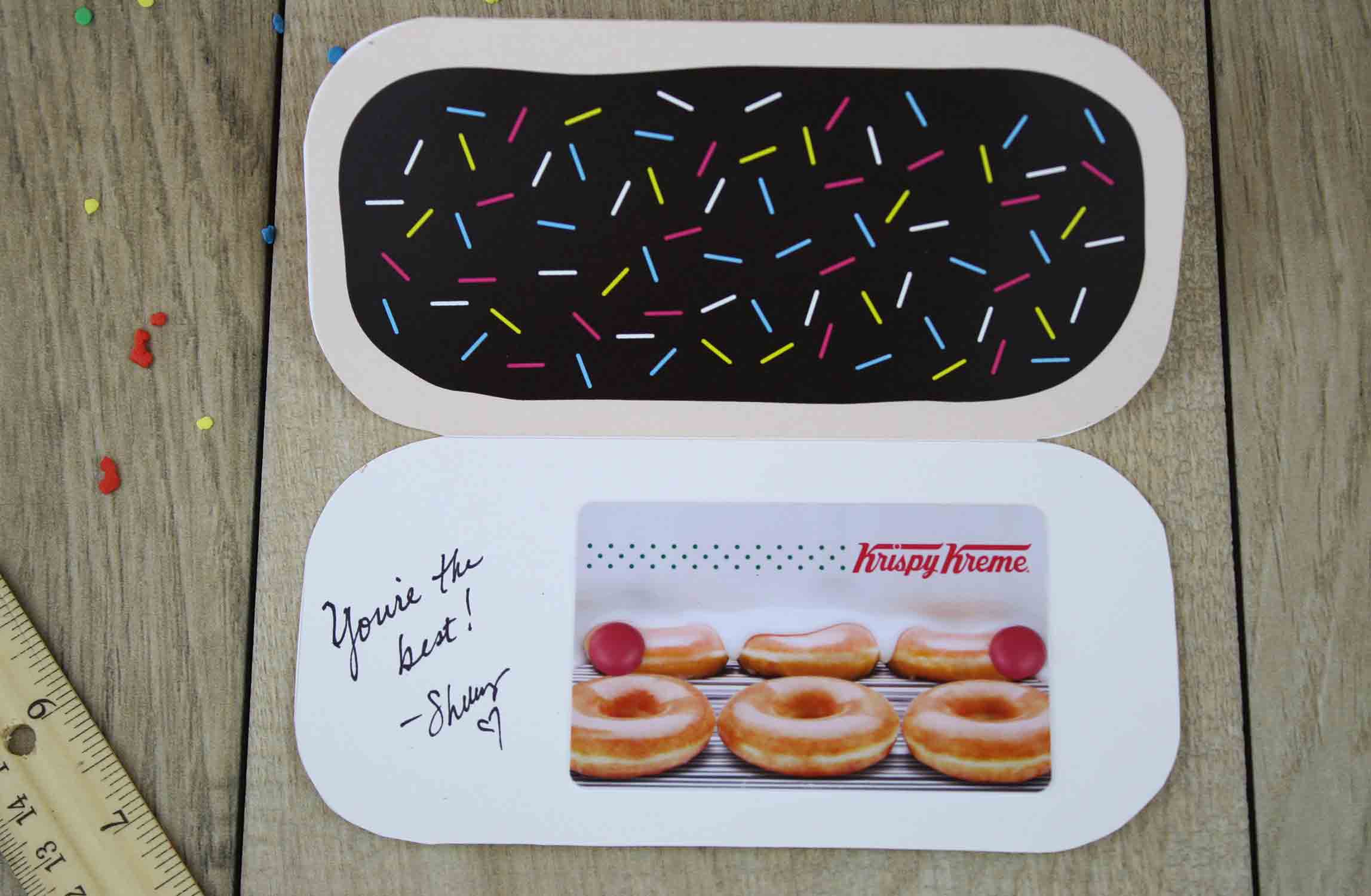 And there you go. Just print, cut, fold, glue and gift! While these little holders might take a few extra minutes, putting them together is still super easy and fun to do. I hope the people you're thanking will appreciate the extra effort. Got any other suggestions for cut-out gift card designs? Remember, I like the gift card to match the design, so be thinking of fun combos. Add a comment below or reach out to me at @GCGirlfriend on Twitter.
Happy Gift Carding!
~Shelley Hunter, Gift Card Girlfriend