How to send gift cards at the last minute without paying (too much) extra.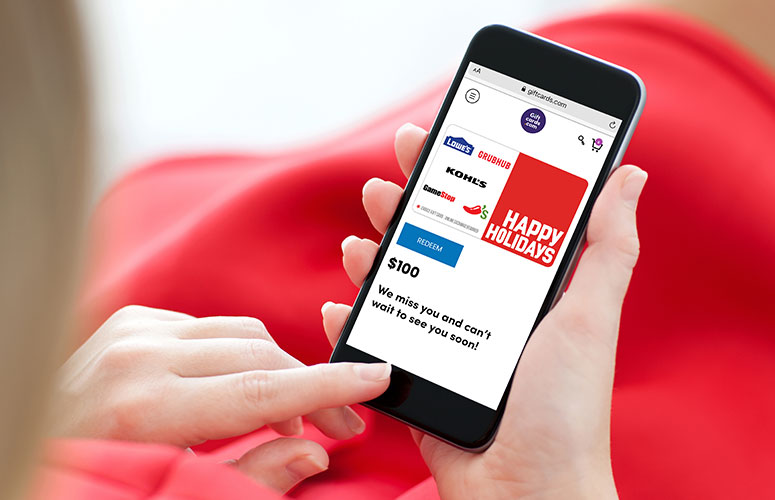 Need to Send a Gift Card in a Hurry?
Despite best intentions, you may be staring at a list of presents to buy with very little time left before the celebration. Never fear. Gift cards have, once again, been named the most popular gift on holiday wish lists. That means picking out the right gift just got a whole lot easier. But you still have to send the gift cards you buy.
To save time and money this holiday season, below is a list of the cheapest and fastest ways to send gift cards.
1. Buy Digital Gift Cards (FAST, FREE Shipping!)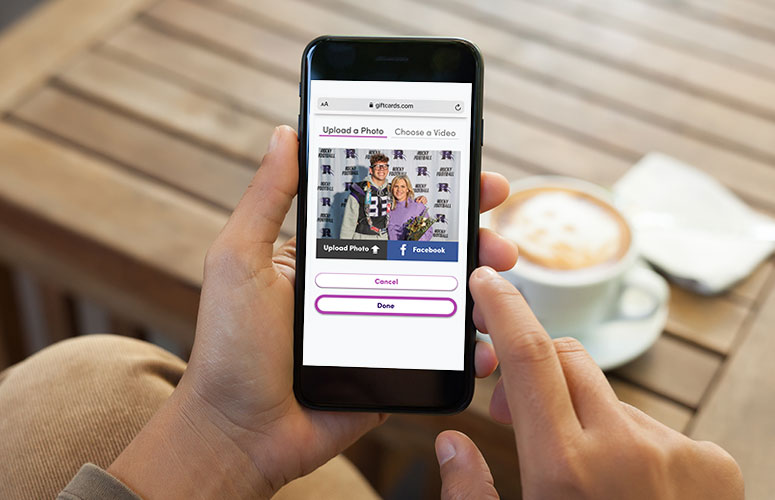 When you're crunched for time and don't want to pay expedited shipping charges to get a gift card delivered quickly, then send a digital gift card. Shipping is free because the virtual card (or a link to claim the card) is delivered electronically via text, email, social media, mobile wallet or gift card app.
The BEST Part:
Shipping is FREE! eGift cards can be delivered immediately or scheduled for a later date and time.
eGift cards are often delivered instantaneously, but delivery can be scheduled for a later date and time as well. (Here's a list of merchants that offer scheduled egift card delivery.)
Because eGift cards are digital, they can be highly customized. Many merchants give customers the option to deliver egift cards with personal messages, photos, videos, audio messages, egreetings and more. So although the gift won't be delivered in person, it can still be given a personal touch. (See which merchants offer the best egift card personalization features here.)
An additional benefit to sending an egift card is that you don't have to worry that the card will get lost or stolen in the mail. People are also less likely to forget to use egift cards because they can be stored conveniently in smartphones. Some merchants also send reminders to use cards that have been idle for some time. If the recipient loses an egift card (e.g. accidentally deletes the email containing the link), getting the card replaced may be as easy as asking customer service to resend the email—which is significantly easier than trying replace a lost physical gift card.
2. Buy Gift Cards Online (FAST, Maybe FREE Shipping!)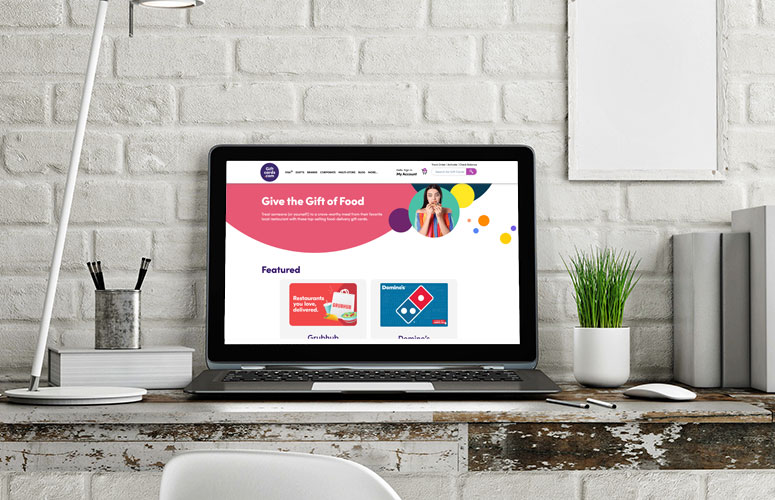 Next to digital gift cards, the fastest way to send plastic gift cards to friends or family members is to buy gift cards online. Some companies provide free shipping for standard gift card delivery and some even include free packaging with a custom message. To expedite the order, make sure the gift card is the only thing in your shopping cart. Otherwise you may have to wait for other items in the order to be grouped together before everything is shipped.
The BEST Part:
Many companies offer free shipping and some even package the gift card into a delivery box or envelope.
Buying gift cards online is certainly fast, but it might not be the cheapest way to send a gift card when delivery is urgent.
Amazon.com ships physical gift cards in complimentary packaging within one day for free. You can't beat that. The Nordstrom website says that you can send a gift card for free (in a complimentary box) that usually arrives in 3 to 6 business days, but for $10 more, you can upgrade to have the gift card delivered within 2 business days. The JCPenney website says, "Gift cards ship free and arrive within 4-7 business days." (I couldn't find an option to pay for faster delivery.)
At Giftcards.com, we ship orders placed before 5:00 PM on the following business day. Our standard delivery is $1.99 for USPS First Class shipping which arrives in 5 to 10 business days. Customers have the option to pay additional money for a variety of faster delivery choices including 2 to 5 business day delivery, 2-day guaranteed delivery, overnight delivery and so forth. (Hint: Scroll to the bottom of the page to sign up for our weekly email where you'll frequently receive coupon codes for free shipping.)
In addition to convenience, free packaging and fast service, another benefit to ordering gift cards online is that there is an electronic record of the transaction that may include your gift receipt plus physical tracking. If the gift card doesn't arrive or the recipient loses the card, you can call customer service for help–something that is less likely to be available if you purchase a gift card at a store and mail it yourself.

3. Print Your Own Gift Cards (FAST, FREE Shipping!)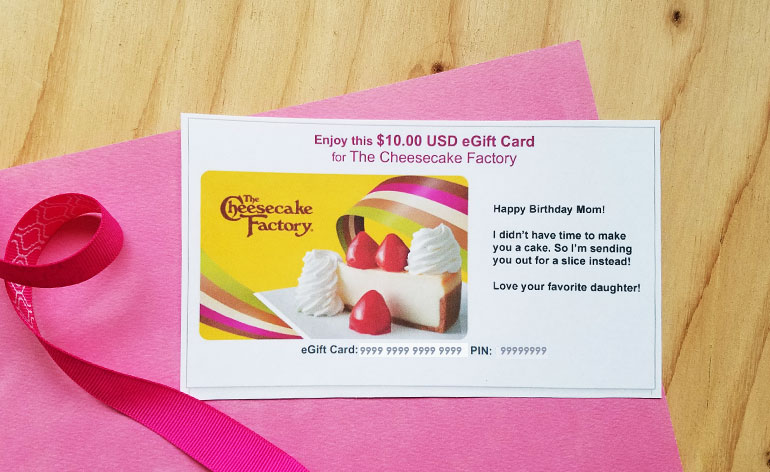 If you need a gift card quickly, then another option is to buy a digital gift card and print it on your home printer for free. Some merchants make doing so especially easy because they have a "print at home" option in the eGift card purchasing process. When selecting a delivery method, choose "print at home" instead of text or email delivery. When the transaction is complete, the eGift card will be delivered to your email address in a printable, giftable format. It's not a plastic card, of course, but this do-it-yourself gift card is about as present-worthy as you can get with a piece of paper. (Here's a list of over 40 stores and restaurants that sell printable eGift cards.)
The BEST Part:
As soon as the transaction is complete, you receive an egift card in a printable format.
Once printed, you can write a personal message, craft it up with card stock or other accessories or tuck it into an envelope. Adding a personal touch can make this last-minute gift card more personal.
If the merchant you want to buy an eGift card from does not have a "print at home" feature, you can still MacGyver the process by having the gift card sent to your own email address. When the eGift card arrives, activate it and take a screenshot of the card. (I typically use the "Snipping Tool" on my computer and the "Screenshot" function on my phone to capture the image—making sure to grab the full gift card number and any code such as a barcode or QR code that's included.)
If you are handy with Photoshop, PicMonkey or another graphic package, you can paste the eGift card image into a document and use the formatting tools to add a border, throw in a picture or make a list of suggested gifts to buy. Be creative and have fun! Once the new, fancier digital gift card is ready, either print and deliver the paper copy yourself or forward the digital version electronically via email or text. Though you have to do a little work yourself, this is definitely one of the fastest and cheapest ways to send a gift card.
4. Buy Gift Cards Where You Ship (Kinda FAST, Not Free Shipping)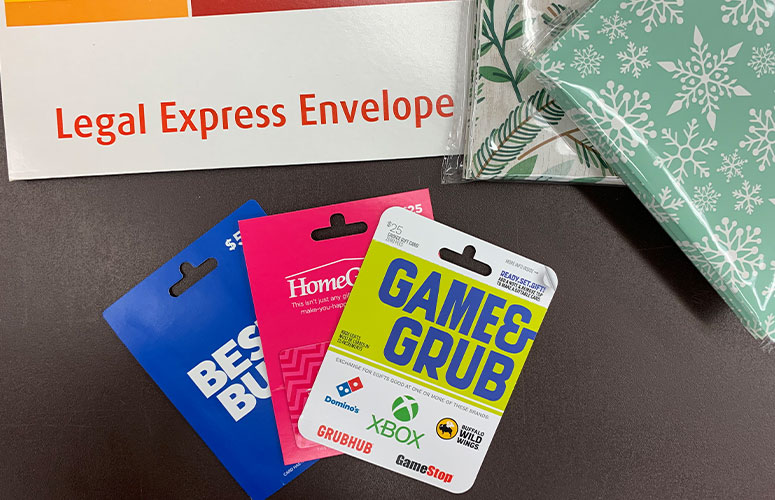 Ok, this suggestion is NOT cheap, but it IS fast. If you have been to Staples or the United States Post Office lately, you may have noticed a kiosk that houses several of the most popular brand gift cards. If you are in a crunch for time, then an easy way to purchase and send a physical gift card quickly is to buy it and ship it from the same store.
Not only can you throw the card into an expedited shipping envelope, but you can also buy some super cute holiday-themed carriers as well. But if you want to save money, bring your own shipping supplies.
The BEST Part:
You can find gift cards and all of the shipping supplies needed at a single location. You'll still pay for shipping, but this is a convenient way to SHOP and SHIP in one stop.
To keep the package secure and make sure it gets delivered, I suggest mailing the gift card with tracking—possibly even with "signature required."
A quick look at the USPS website shows that priority shipping is comparable to the expedited shipping available on some merchant websites that will mail a gift card for you. So it's possible that going straight to the post office (or getting a gift card at the store and then dropping by a shipping company such as UPS or Fedex) is the fastest and cheapest way to send a gift card anyway. Just be sure to bring your own gift bag, greeting card, sturdy envelope and tape so all you have to pay for is the gift card and postage.
With Christmas looming ever so near and malls getting more crowded by the minute, you can save yourself a great deal of time and money by sending gift cards instead of traditional presents. If you opt for the gift of flexibility for the recipient, then you should enjoy the convenience of sending gift cards as well. The sooner you send the cards, the less likely you are to pay additional shipping charges. If you are in a time crunch, however, buying eGift cards or ordering online to get those cards out of Santa's Workshop as soon as possible is definitely the fastest and cheapest way to send a gift card.
Do you have any other questions about shipping gift cards or sending egift cards? Reach out to me in the comments below, on Twitter (@GCGirlfriend) or on Instagram (@Gift.Card.Girlfriend).
Happy Gift Carding!
~Shelley Hunter, Gift Card Girlfriend