For people who like to color, this Easter gift card holder is the perfect way to relax while getting ready for Easter.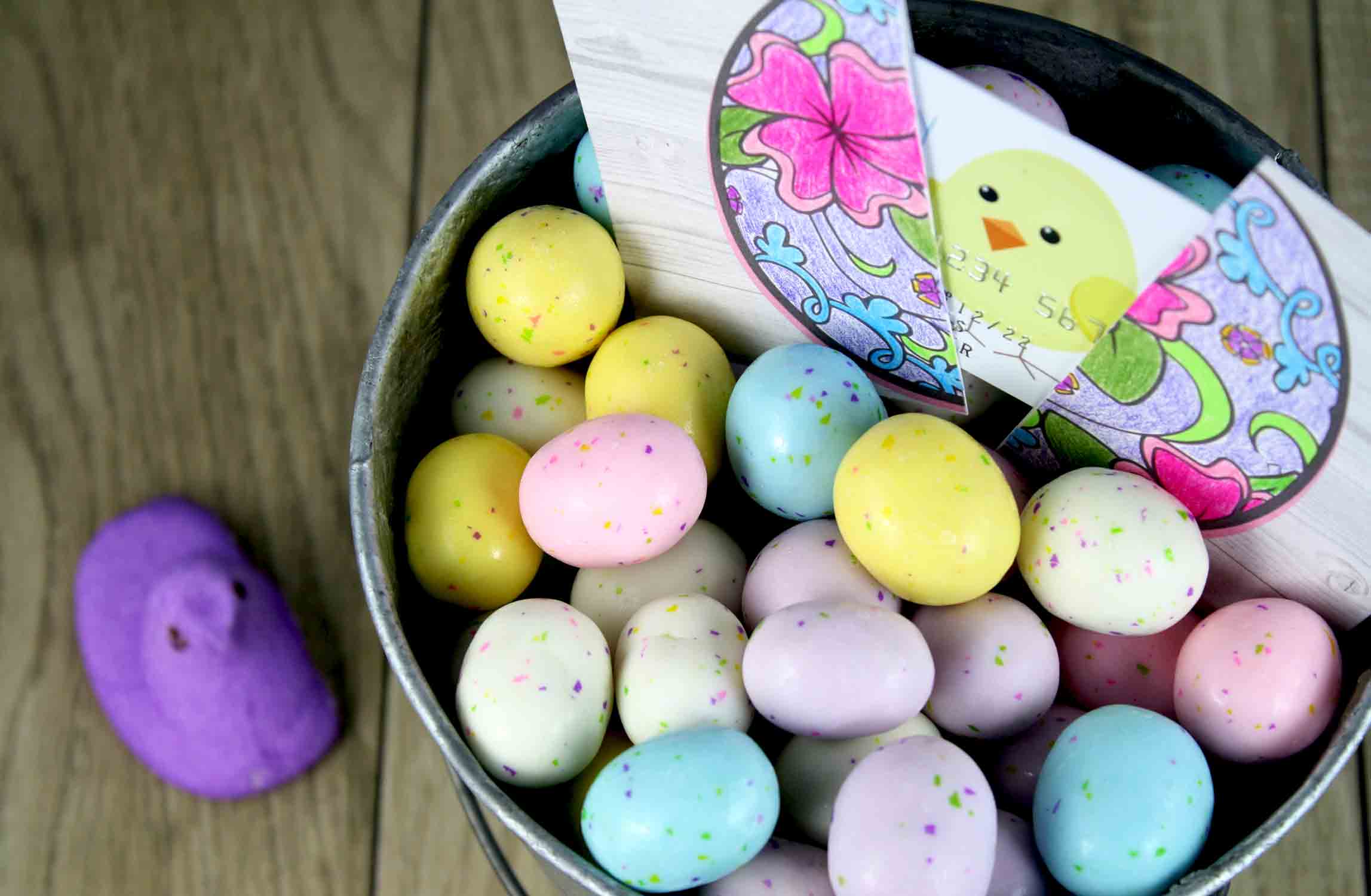 For all you people out there who like to color, I've got the perfect gift card holder for you. It combines a few Easter traditions into one creative Easter gift. We've got an egg for you to color, a clever way to hide a gift inside the egg, and the recipient has to crack the egg to find the treat. But, I have to make one confession first–we simplified the printable after taking the photographs. So imagine all the cuteness below in steps that are even easier.

Order Gift Card and Download Printable
Although any gift card will do, I wanted an adorable Easter chick to pop out of this gift card holder. Makes sense, right? Below are the two pieces you need to create a "crack the egg" Easter gift card.
Order Easter Chick Visa Gift Card
Download "Crack the Egg" Gift Card Holder

Print and Cut
After downloading the egg holder, print it on a color printer using "best quality" and "actual size" settings. (Do not select "shrink to fit" or any other setting that will change the size of the printed .pdf image.) White, card stock paper measuring 8-1/2″ x 11″ works best. Cut the holder with a paper cutter using the trim marks as a guide.
When I first tested out the printable, we had the front and back cut into separate pieces, which I glued together. But then our graphic designer suggested we make each side a folded piece of page instead–less cutting, less gluing, less time. I loved it. So your printable will have two pieces that need to be folded in half. (More to come on that.)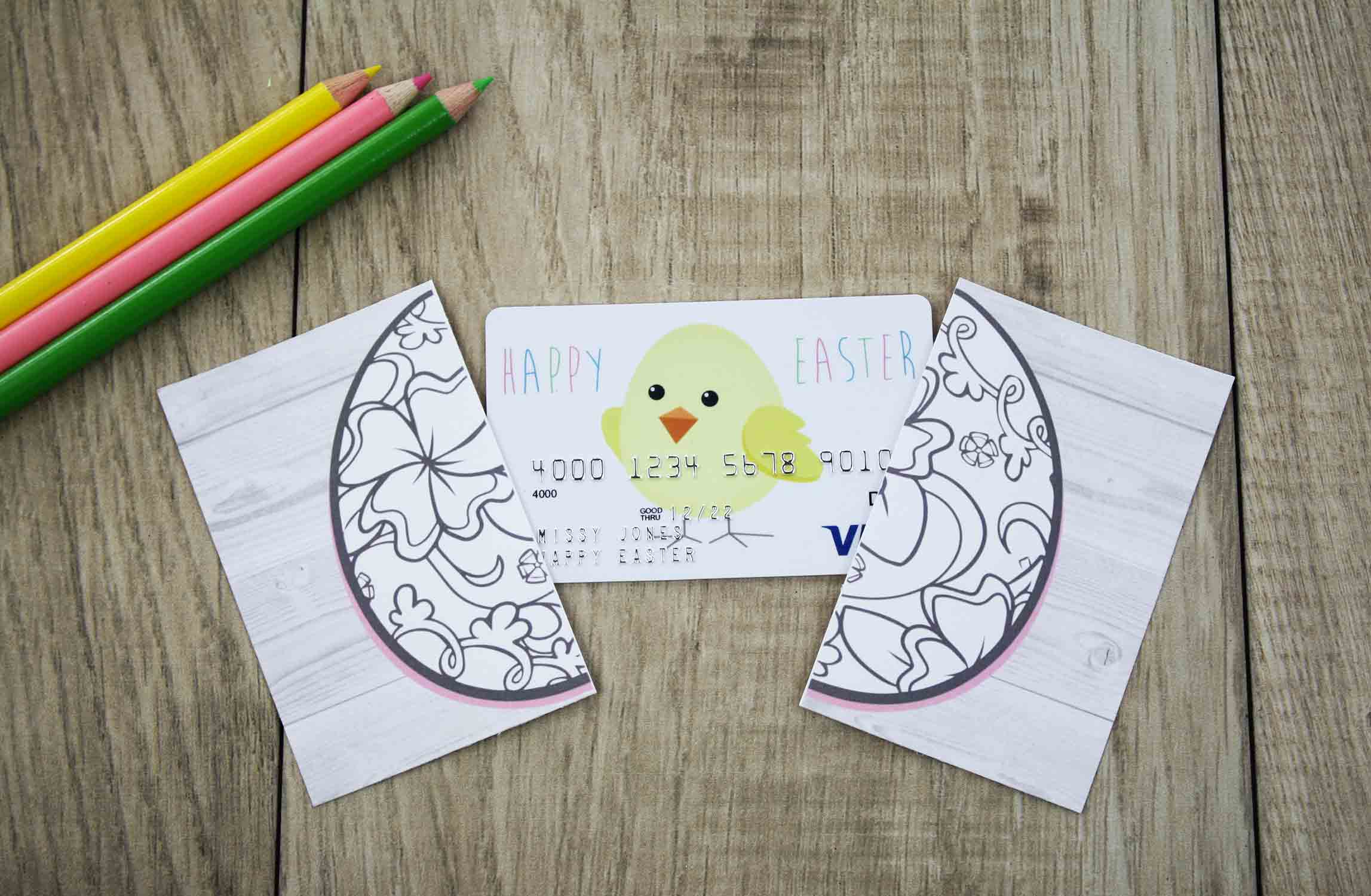 Color the Egg
Using crayons, markers, colored pencils paint, glitter or the decorative medium of your choice, color that egg up for Easter. I used colored pencils. Now that I look at it, I think I should have added a little glitter glue bling instead.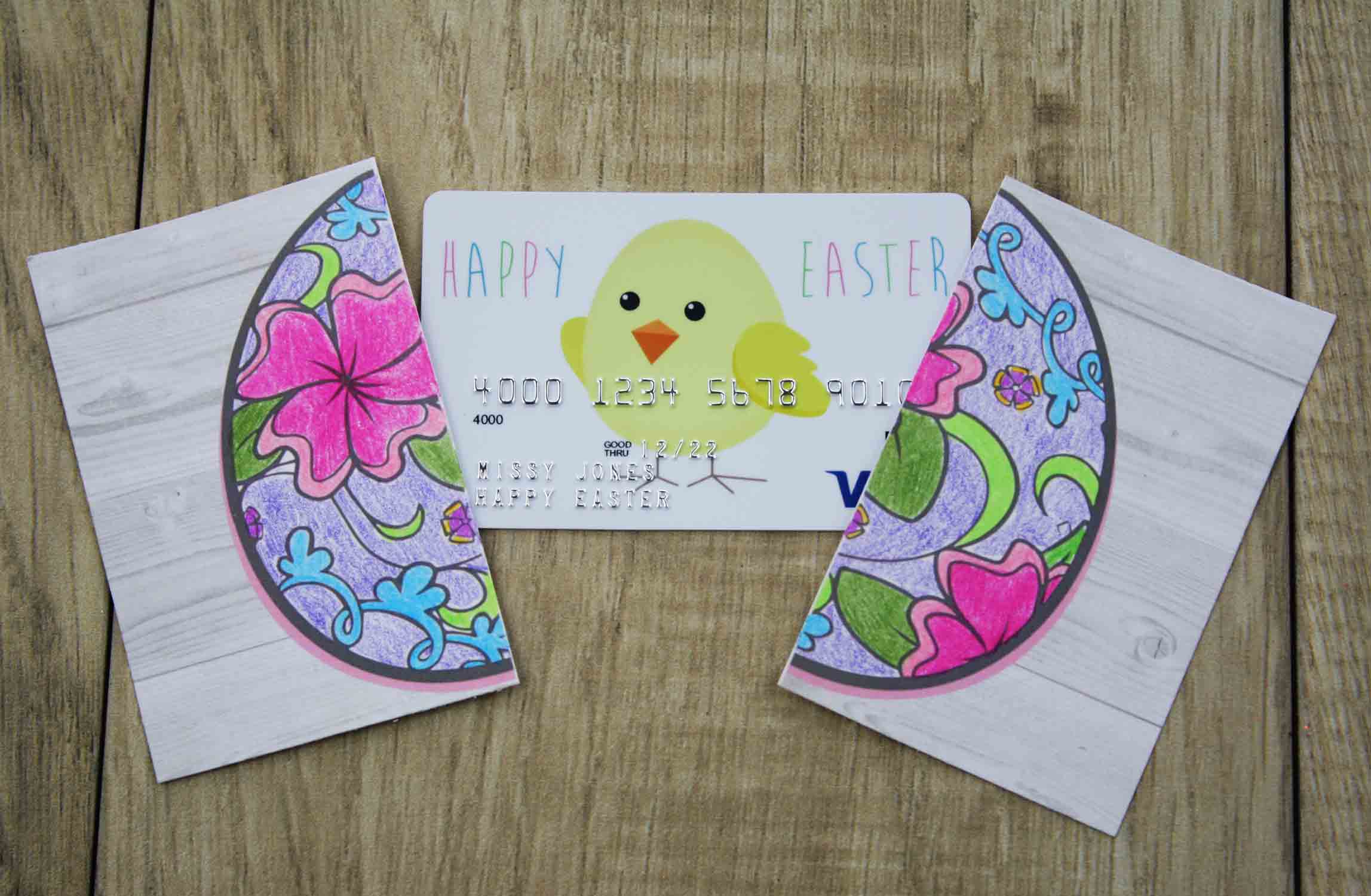 Fold Each Side
If you look at each side, you'll see that it needs to be folded into a pocket. Before folding cardstock, however, I always score it first. Using a pencil, mark the back side (white side) of each pocket on the fold lines. Then using a bone folder (or other semi-sharp instrument), score the paper on the fold lines. Fold each side into a pocket and glue just the top and bottom edges together.

Add the Gift Card
This step reminds me of the orange Hot Wheels tracks that you put together with tongue and groove technology. The printable pockets are like the tracks and the gift card is the connector. Slide each side of the pocket onto the gift card. It should fit snugly in place. Now all you have to do is deliver the colored egg to the recipient so it can be "cracked" on Easter.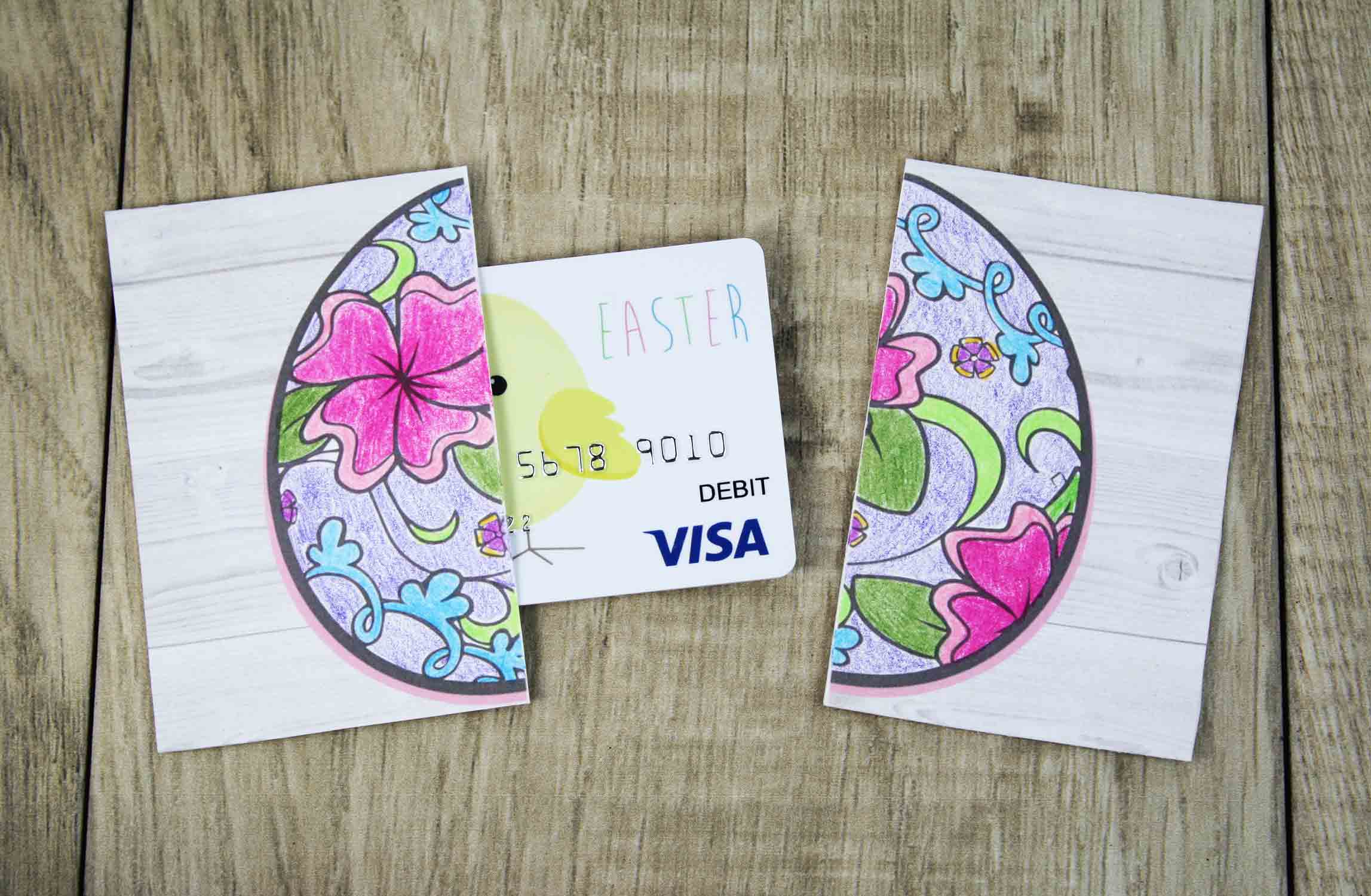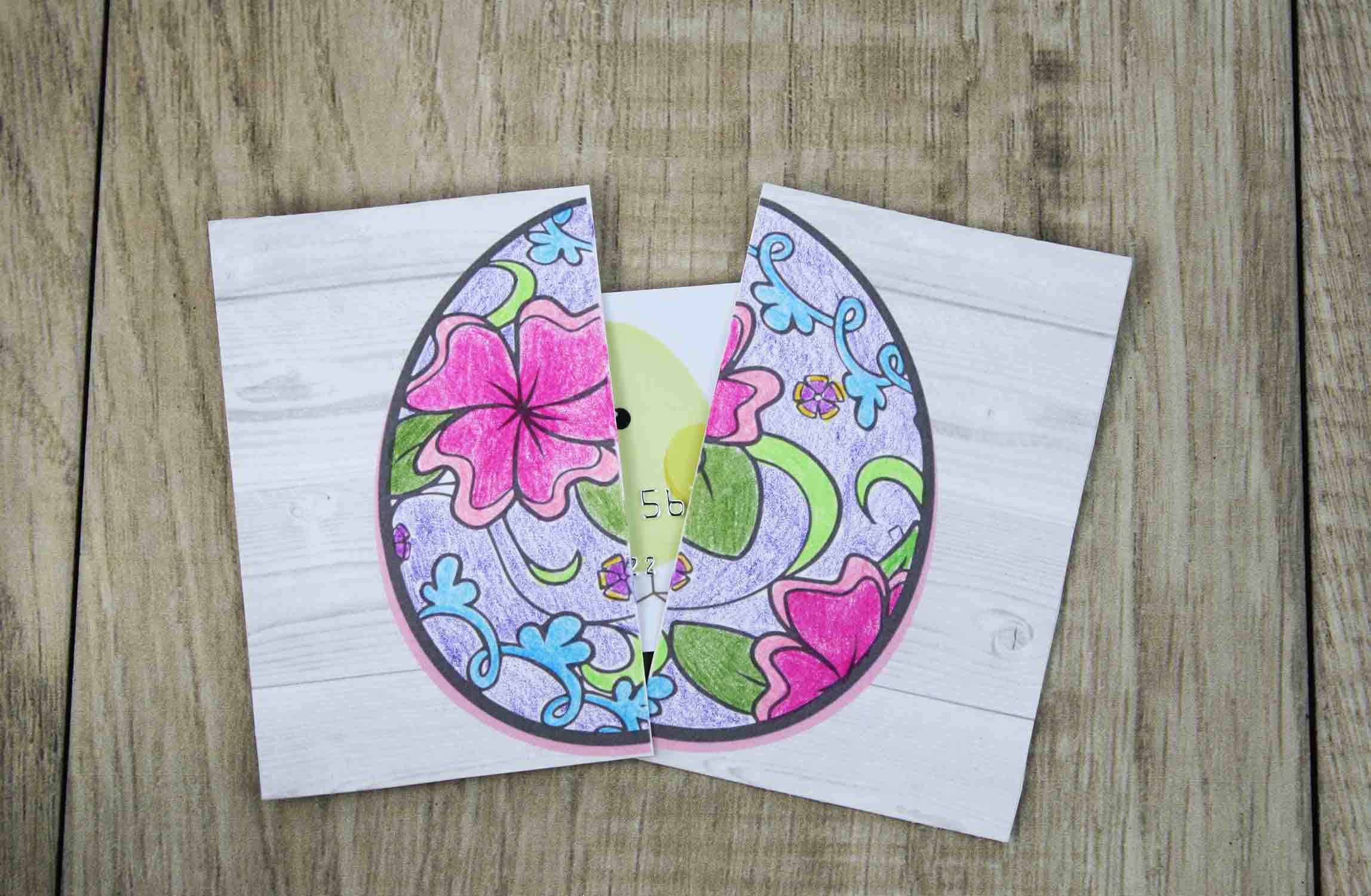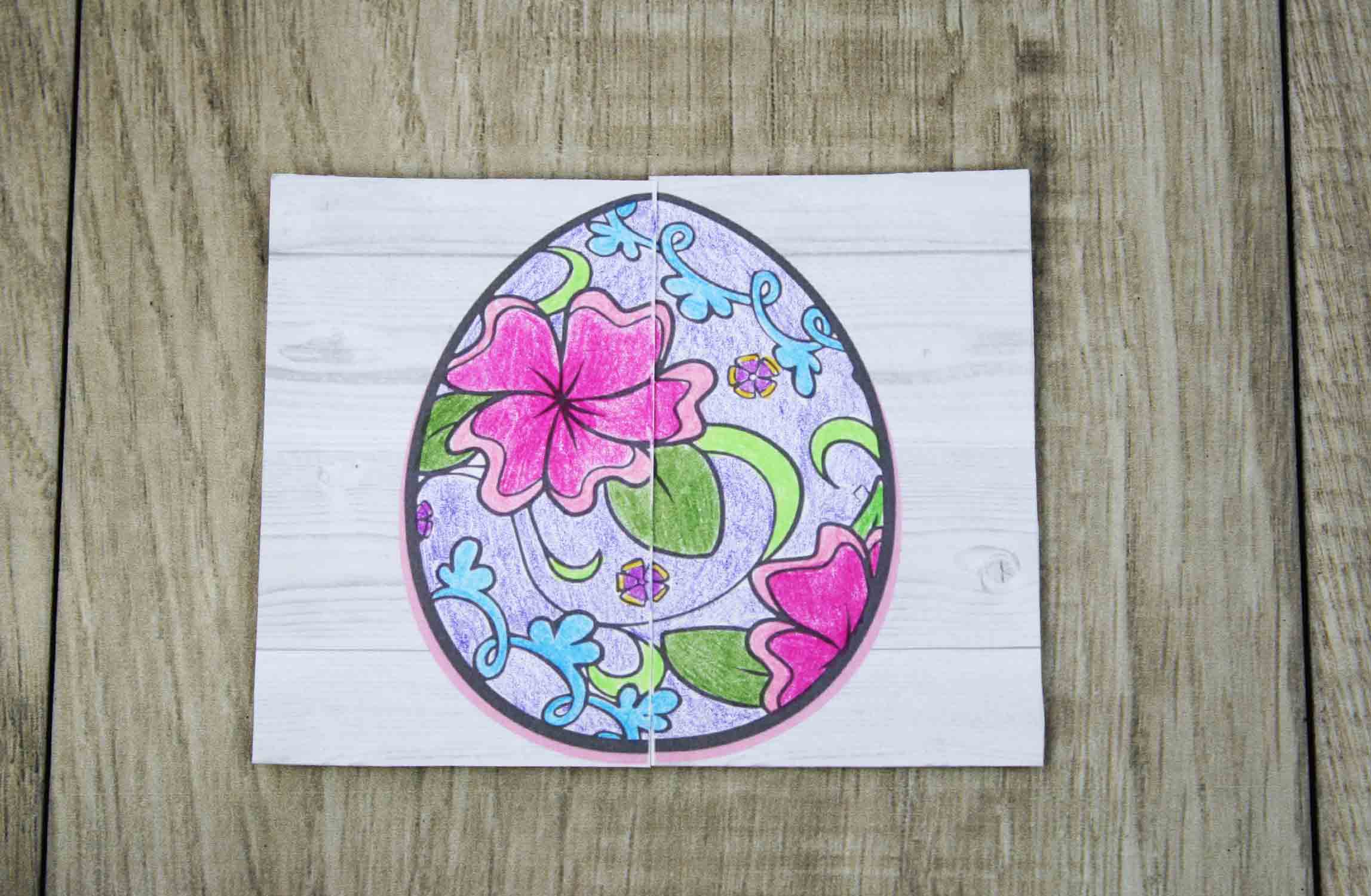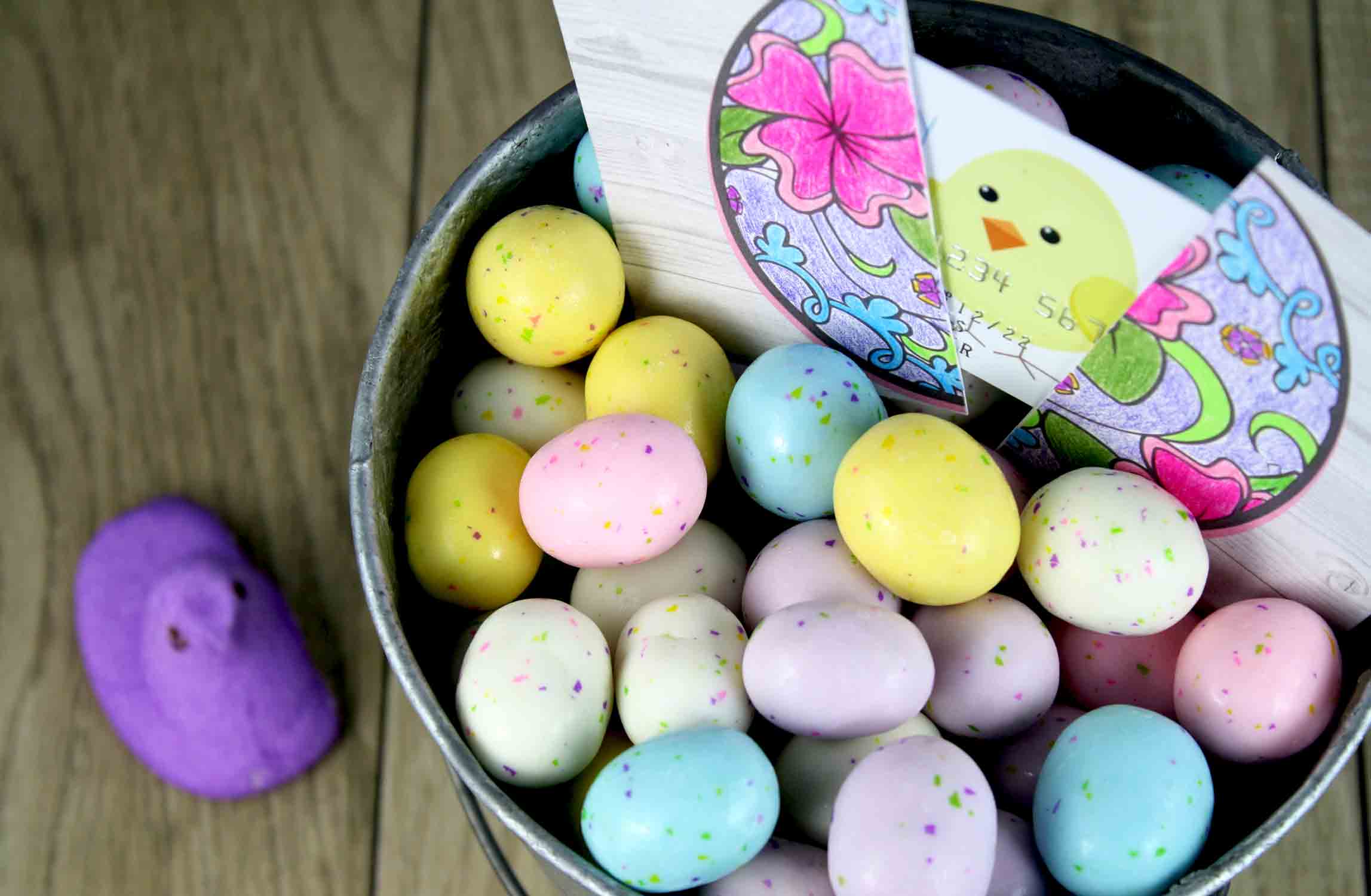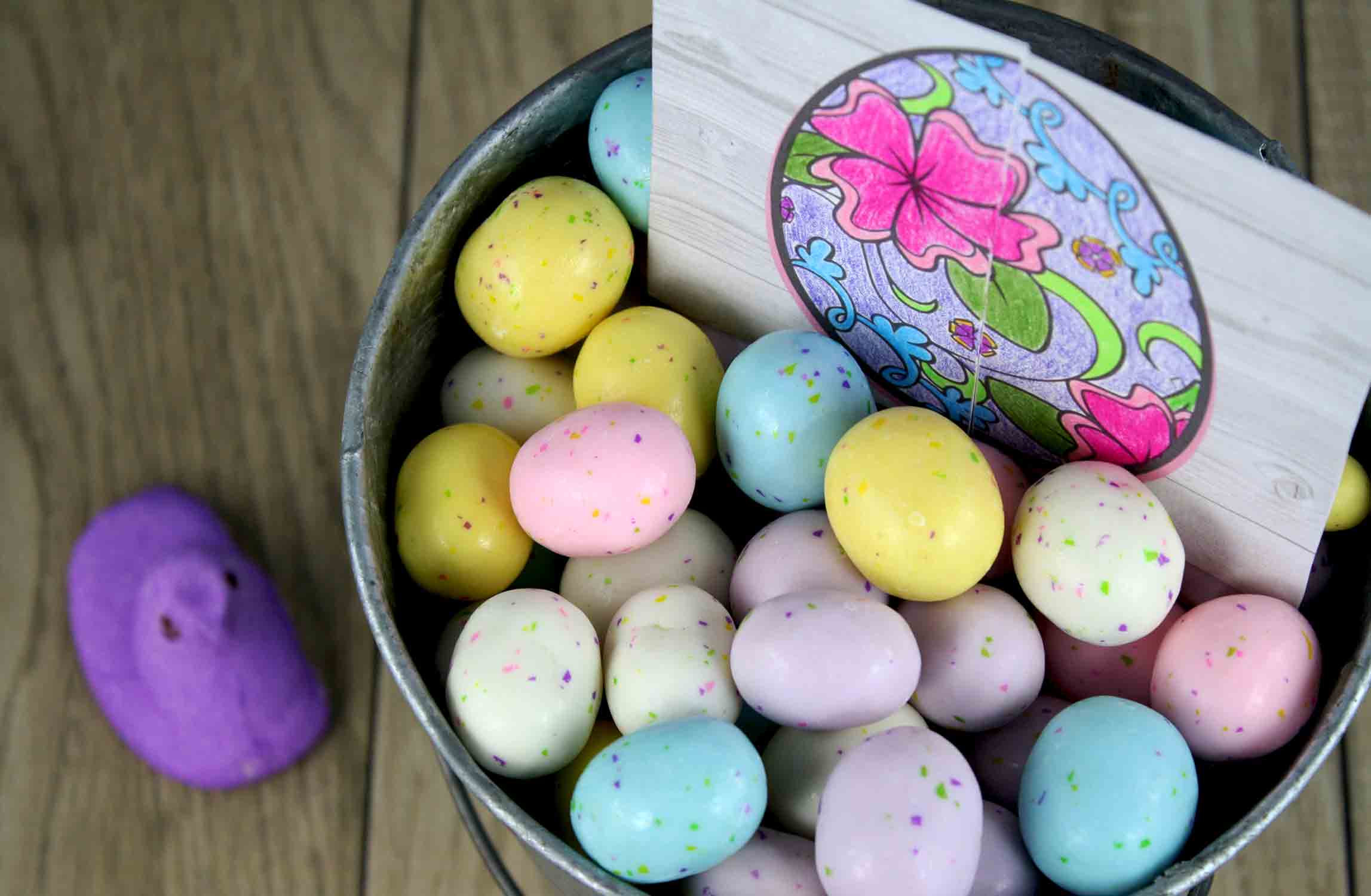 Bonus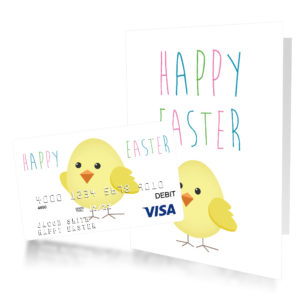 If you like this little Easter chick gift card but don't have time to make a "crack the egg" gift card holder, we can send the little chick for you. Order the Easter chick Visa gift card and select the standard greeting card option. Take a moment to personalize the gift card and greeting card combo. Tell us where to send the card and we'll take care of the rest!
More on Pinterest
For more free printable gift card holders, check out the free prints page or follow Gift Card Girlfriend on Pinterest. If you use this printable, send me a link to your page in the comments below or contact me on Twitter (@GCGirlfriend). I want to see what inspires you.
Happy Gift Carding!
~Shelley Hunter, Gift Card Girlfriend