Gift Card Girlfriend reviews egift cards from top stores and restaurants. See the highlights of what has changed this year and where to get the best egift cards.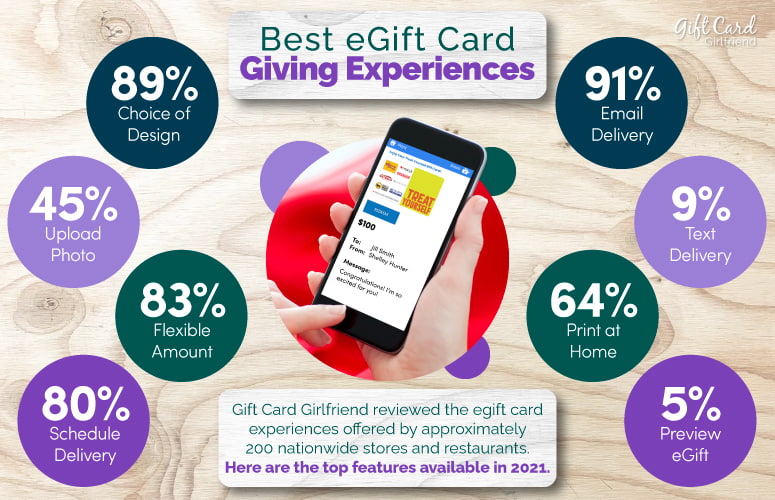 What's the Goal of this eGift Card Study?
A few years ago, I reviewed over 130 egift cards from top merchants in the country. At that time, I wanted to better understand the most popular egift card features, best ways to personalize digital gift cards and how easy it would be to put the holidays on auto-pilot with scheduled egift card delivery.
I repeated the process the next year, looking at those same features plus adding two new categories to address popular egift card questions, namely, where can this egift card be used and what does the egift card look like? I also added more than 60 additional merchants to the study, bringing this comprehensive review up to a total of just under 200 merchants.
Here are a few egift card trends that either emerged this year or carried on from last year:
1. Email is Delivery Standard (Social Delivery is OUT)

The most prevalent mode of delivery is firmly planted in our email inboxes while the few social media delivery choices that were available last year have largely been cut back. The ability to send egift cards via text message is an option for very few merchants.

For now, it makes sense that we are standardizing on email delivery because email can be checked from nearly any device, messages can be easily printed (if you want to take a paper copy of an egift card to the store), messages can be accessed from a smartphone (if you want to show a digital version of an egift card to the cashier) and people of all ages have email addresses–something you can't say about social media accounts. More importantly, text messages and social media posts can easily be overlooked in a feed full of quick one-line notifications, whereas email can be read, saved and recalled at a later date as needed.

Gift card issuers can additionally tell if an email has been successfully delivered and, depending on the recipient's email settings, may be able to determine if the message has been read–both clues that can help retrieve a lost egift card, if needed.

2. Multiple Designs are Common

One of the easiest things to add to an egift card program is new designs. I found an increase in seasonal images, more occasion-based images ("It's a Girl") and designs in other languages ("Es Un Nina," "C'est Une Fille"). It's interesting to note, however, that some merchants added designs while others reduced the number of designs offered. The design sweet spot is 10 to 25 choices. This seems to be a nice range that provides consumers with a choice without being too overwhelming.

3. Outsourced eGifts Are Better than In-House

I have been looking at egift card programs now for several years. The egift cards with the easiest interfaces and best customization features almost always come from outsourced systems such as CashStar or eGifter. Sometimes I see a feature that I like in another solution (such as an automated thank you), but most often the program as a whole works better when handed off to a company that specializes in egift cards.

In full disclosure, Blackhawk Network, the parent company to Giftcards.com, now owns CashStar, but I came to this conclusion well before the sale.
As you review the results, I think it is important to clarify that this study is meant to be an observation of the gift card industry rather than a highly scientific exercise. I basically looked at each merchant and walked through the process a consumer would use to send an egift card. I recorded the features available and then assigned a point value to those features that I value most.
The study varies from year to year because sometimes stores go out of business and others become more prominent (worthy of my review). My hope is that you will see this as general egift card trends and get a sense of where we are headed.
New eGift Cards This Year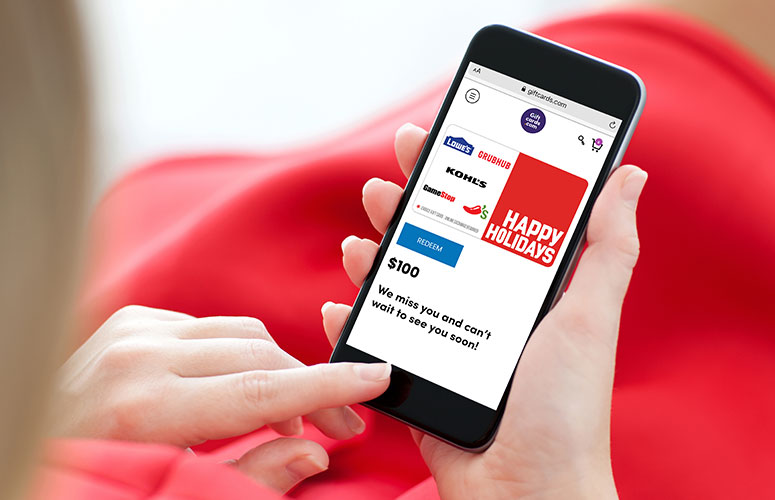 In 2021, we found several new multi-store egift card options. Multi-store egift cards are gift cards that are usable at any of the stores or restaurants listed on the card. This is a benefit to consumers because you can pick a card that has a few brands you know, plus a couple you might want to try. This flexibility gives the recipient a choice of places to use the card but the giver doesn't have to pay extra for the card nor is there an expiration date. It's a nice cross-section.
Learn more about multi-store gift cards.
Top eGift Cards Overall in 2021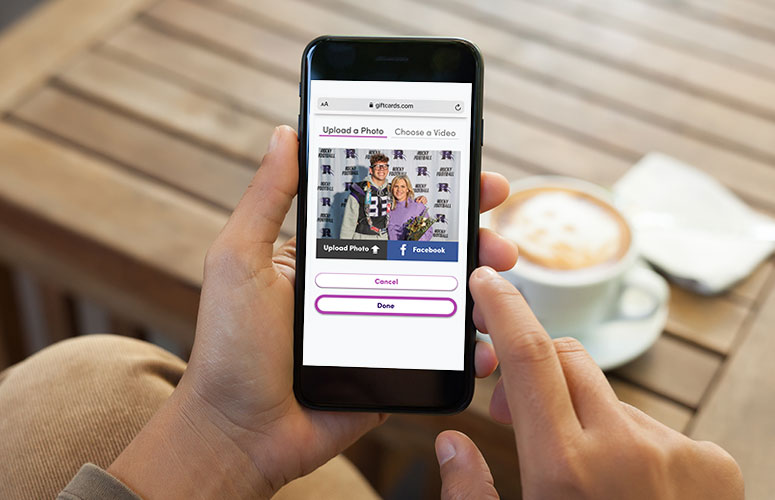 Of the nearly 200 store and restaurant egift cards reviewed, these top egift cards provide the widest array of options to make for a positive egift card experience.
Best Overall
Amazon.com
American Eagle
H&M
Athleta
DSW
Old Navy
Best in Each Category
Apparel: American Eagle, Gap and H&M
Automotive: Jiffy Lube
Department Stores: JCPenney
Drug Stores: CVS
Electronics: Amazon.com
Health & Beauty: Sephora, The Body Shop and Ulta
Home Goods: Bed Bath & Beyond, The Container Store and Crate & Barrel
Home Improvement: The Home Depot and Lowe's
Mass Merchants: Target
Office Supply: Staples
Pets: Petco and PetSmart
Restaurants: Buffalo Wild Wings, Carraba's, Chipotle, Domino's and four others
Sporting Goods: Dick's Sporting Goods, REI and Top Golf
Supermarkets: Whole Foods
Travel: Airbnb and Hotels.com
Value Stores: Big Lots
See the complete list of Top eGift Cards reviewed.
eGift Card Features I'd STILL Like to See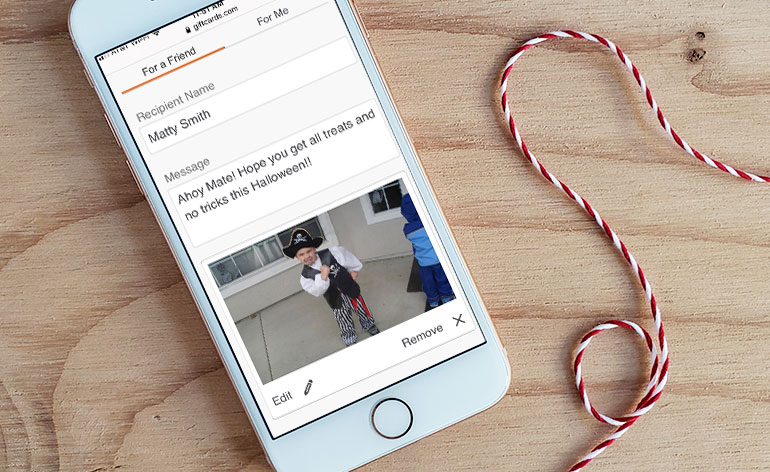 After going through more than 200 websites and mobile apps, it's hard to surprise me with a gift card program, but I tried to be very thorough in looking for anything noteworthy. Boscov's for example, is the only egift card program I found that allows the recipient to easily send a "thank you" response. I think customers would appreciate seeing this feature more often because it would partially address the concern over whether or not the digital gift card has been received. That's just one example. In addition to the features I already critiqued in the gift card ranking, below is a list of elements that stood out and a few wish list items I'd like to see in the future.
1. More Feedback
A common question I'm asked is how the sender will know if an egift card has been delivered. That's a great question. People obviously are hesitant to ask a friend or family member if a gift card has arrived, so they'd like a little feedback and I don't think that's too much to ask. Simple communication such as "Your egift card has been delivered," "Your egift card has been opened or activated," and your "egift card has been redeemed" would eliminate the guesswork.
2. Automatic Thank Yous
Like the Boscov's example, I'd love to be able to send an electronic thank you note to the sender as soon as an egift card arrives. A simple comment would suffice, but it would be more fun to record a video, snap a photo or even post my appreciation on social media. Not only would this feature reduce worry about whether or not the gift ever got sent, but it might also increase digital gifting and impromptu reasons for sending someone a gift (e.g. "Good luck on your interview. Lunch is my treat when you're done!")
3. Address Double-Entry
While testing out each egift card interface, I was surprised to see how many companies fail to require the user to double-check the recipient email address or cell phone number simply by re-entering the information. It would be so easy to mistype a digit or transpose a character and ship a digital gift card to the wrong person. Since merchants often claim they are not responsible for gift cards delivered to the wrong address, I would think double-entry of key fields would be essential.
4. Provide a Customer Preview
I know I just added this to my list of egift card ranking criteria, but it bears repeating here because so few merchants provide it. What consumers are asking is, "What does the egift card look like to the recipient?" They want to know if the person receiving the egift card will know what to do with it. Will it be an image? Will it be a text message? Will it be noticeable or is my gift about to be lost in a spam folder? While many merchants showed a visual of the card design, few provided a preview complete with a sample gift card number, QR code or bar code. Those are the details people want to understand.
5. Clear Statement About Where and How eGift Cards Can be Used
Filling out the egift card ranking with details on where egift cards can be used turned out to be quite a chore. I had to look in FAQ pages, Terms & Conditions pages and more. Sometimes I found exactly what I needed with a very specific message saying that the company's digital gift cards could be use in stores, in outlet stores, online and over the phone. I also found instructions on whether or not the egift card had to be printed in order to be used at a store or it could be displayed on a phone.
Other times, however, I had to hunt all over the website only to be rewarded with a generic message that seemed more like the egift card supplier's standard template than the actual answer. Since consumers really want to know where and how egift cards can be used, let's put that information RIGHT up front so both the giver and the receiver know what to expect.
As egift cards become more commonplace, I assume the features will become more robust and consumers will need less hand-holding. Until then, I'd like to see as much customization and communication as possible. Adding a personal touch makes a gift feel more thoughtful and over-communicating on the process will help customers feel more comfortable sending gifts digitally. Here are a few other tips on how to use egift cards.
Do you have any other questions about egift cards or need gift card help? Reach out to me in the comments below, on Twitter (@GCGirlfriend) or on Instagram (@Gift.Card.Girlfriend).
Happy Gift Carding!
~Shelley Hunter, Gift Card Girlfriend