Teacher Appreciation Week is May 3-7, 2021, and National Teacher Day is May 4th, so you need to know the best gift cards for teachers. I've got the answer key below.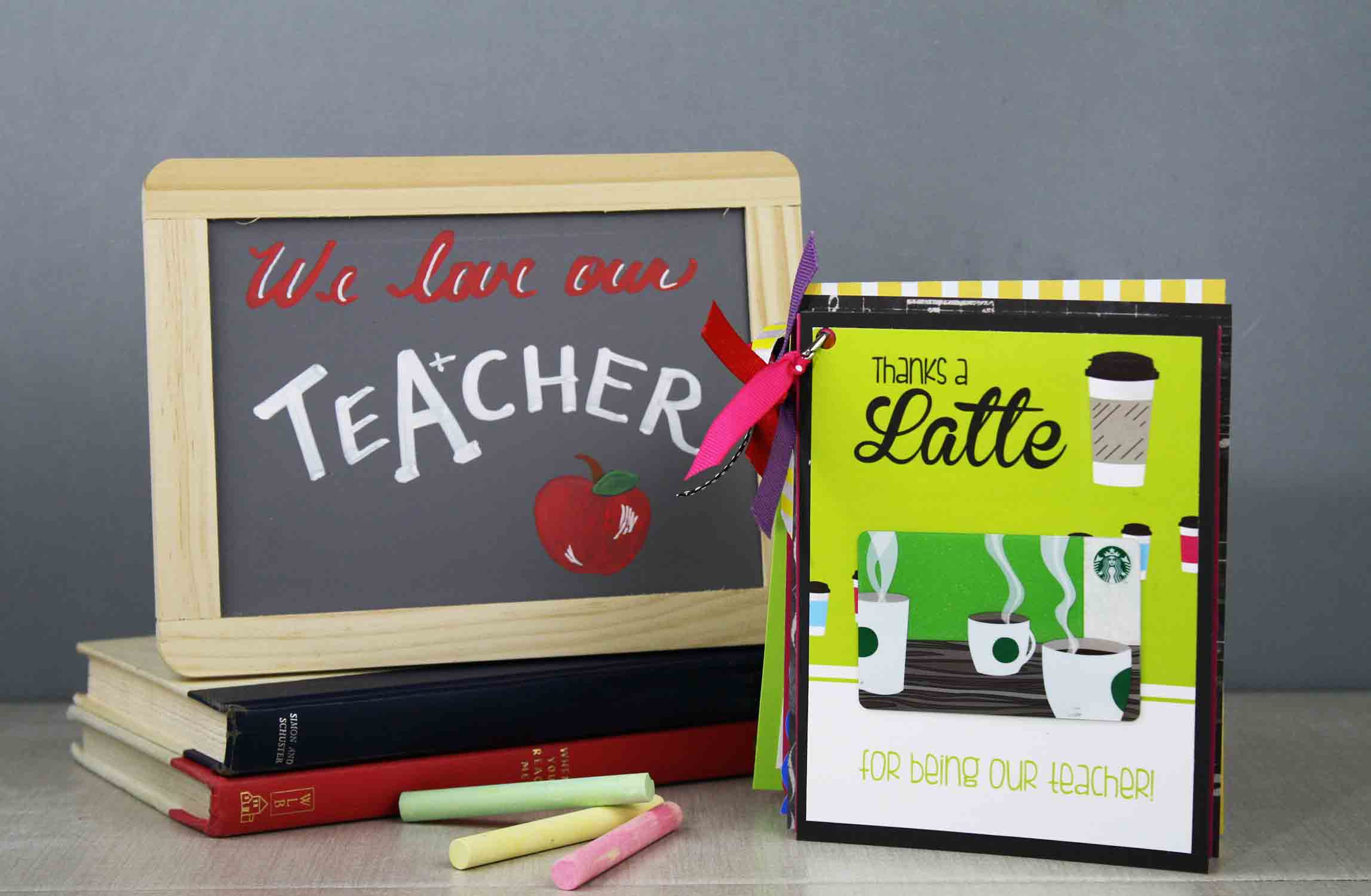 A few years ago, I did a poll on Facebook to find out what teachers really want for Teacher Appreciation Week. Not surprisingly, most teachers really just want to know that they are doing a good job and that the kids are learning. Above monetary gifts, teachers appreciate the handwritten cards and letters of gratitude, higher education graduation announcements and demonstrations of learning (e.g. poems, art projects, correctly spelled letters, etc.). But when pushed to identify the best gifts, teachers put gift cards at the top of their lists.
So what are the best gift cards for teachers?
Below is a list of the best gift cards for teachers based on my experiences, the flexibility of the gift cards and talking to other teachers. If I missed any of your favorite gift cards for teachers, let me know in the comments below.
1. Custom Visa Gift Card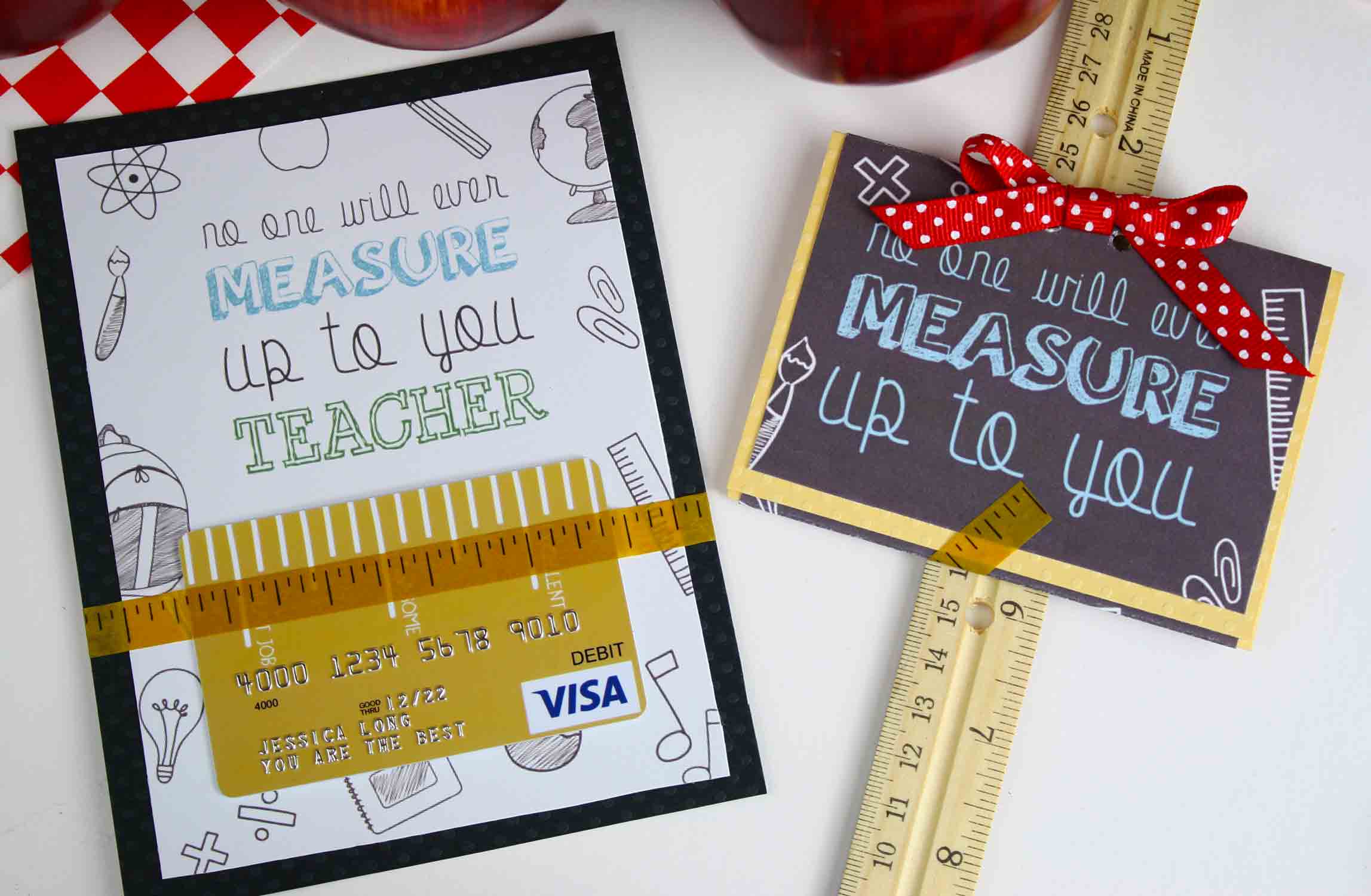 Visa gift cards are the most flexible gift cards you can get, and that alone puts them on the top of my list. But I especially love that these gift cards are customizable. You can add a photo of the kids at the pumpkin patch, upload a picture of the teacher dressed up in her 100 days outfit, or choose use a predesigned gift card image with a school theme. The teacher can use this gift card to buy school supplies, new clothes, garden tools, electronics and more. Visa gift cards are easy to use online as well.
If you like this printable, it's free: No One Measures Up to You!
2. Happy Gift Cards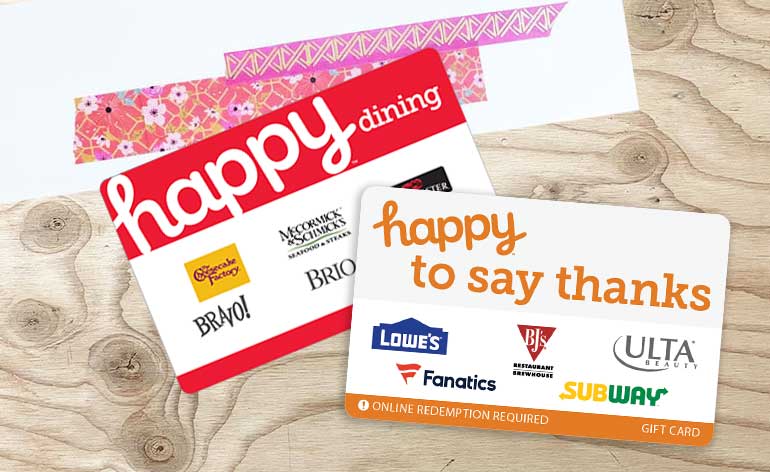 If you haven't seen a gift card rack in a while, then you may have missed the many multi-store gift cards available. Each one is usable at any of the stores and restaurants listed on the card. For teachers, I like the Happy Thanks gift card, Happy Moments or Happy Dining for teachers. Each hosts some great brands so teacher can use these gift cards in a variety of ways.
3. Target Gift Cards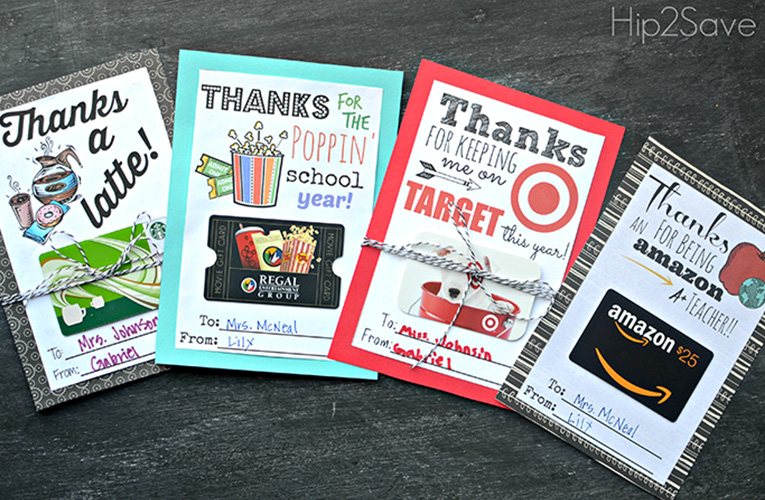 Image credit: Hip2Save
Gift cards to stores like Target are great for teachers because the stores carry a wide variety of merchandise. With a Target gift card, you can buy clothes, groceries, home goods, books, electronics and more. Tuck a Target gift card into this free printable for an easy teacher gift.
4. Amazon Gift Cards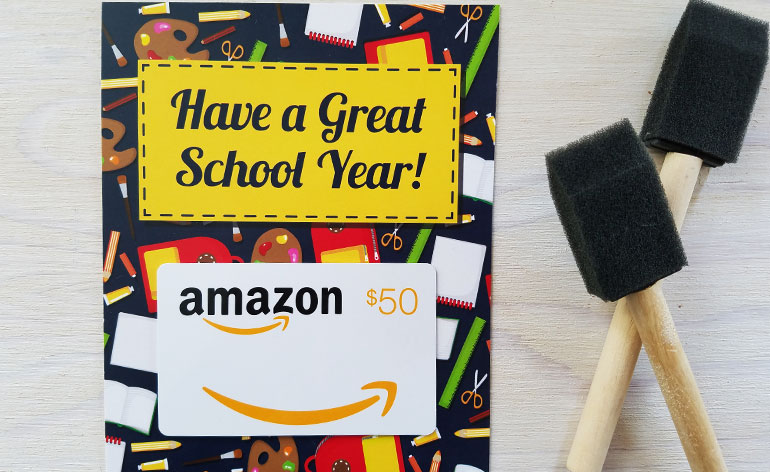 Speaking of gift cards that can be used to buy almost anything, I can't make a list of best gift cards for teachers without including Amazon gift cards. In addition to being redeemable for about a bazillion products, I also like that you can add an Amazon gift card to your account to save it for your next purchase. In doing so, you don't have to worry about losing the gift card or forgetting to use it, because Amazon will keep track of it and remind you to use the balance.
Want the free printable shown above? It says "Have a Great Year."
5. Spafinder Gift Cards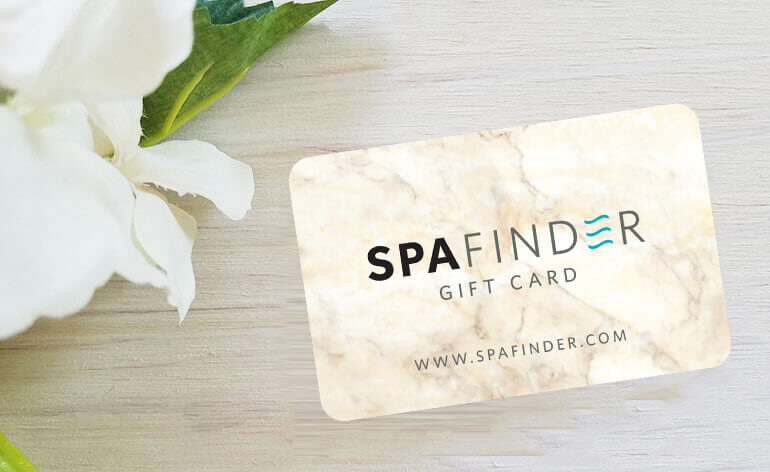 It's well known that teachers work pretty darn hard. A good way to ensure teacher takes a break one of these days is to get a gift card to a spa or salon in your area. If you know where your child's teacher likes to get pampered, then get a local gift card to that place. If you're not sure, get a Spafinder gift card that can be used at thousands of salons across the country.
6. Food Delivery Gift Cards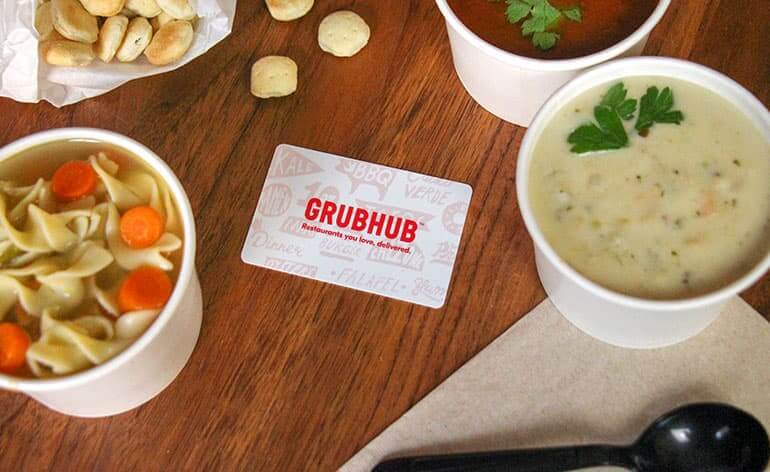 In 2020, food delivery gift cards became all the rage. With many teachers working from home this school year, this could be the best gift card of all. As much as it's nice to be home near the kitchen, it's also a treat to have a good meal delivered–especially if you don't have a lot of time in between classes.
Here's a list of other food delivery gift cards to try.
7. Favorite Restaurant Gift Cards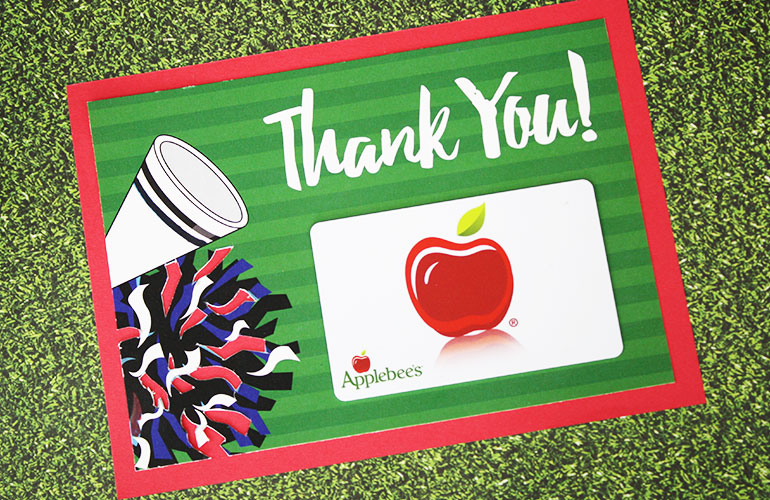 In addition to the Happy Dining gift card mentioned above and food delivery gift cards, you might also get teacher a gift card to a favorite restaurant in town. Get an "Apple" for teacher with an Applebee's gift card. Or try one of these other gift cards for foodies.
Add your school colors to this free printable gift card holder to say thank you.
8. Starbucks or Peet's Coffee Gift Card
Buy a Peet's Coffee gift card.
For a quick grab-and-go beverage or the drive-thru on the way to work, get teacher a gift card to a favorite coffee shop downtown and tuck it into this "thanks a latte" gift card holder. You don't have to be a coffee drinker to enjoy this gift card. You can get hot cocoa, fruit juices, scones and more. Just a little treat to start the day.
9. Jamba Gift Card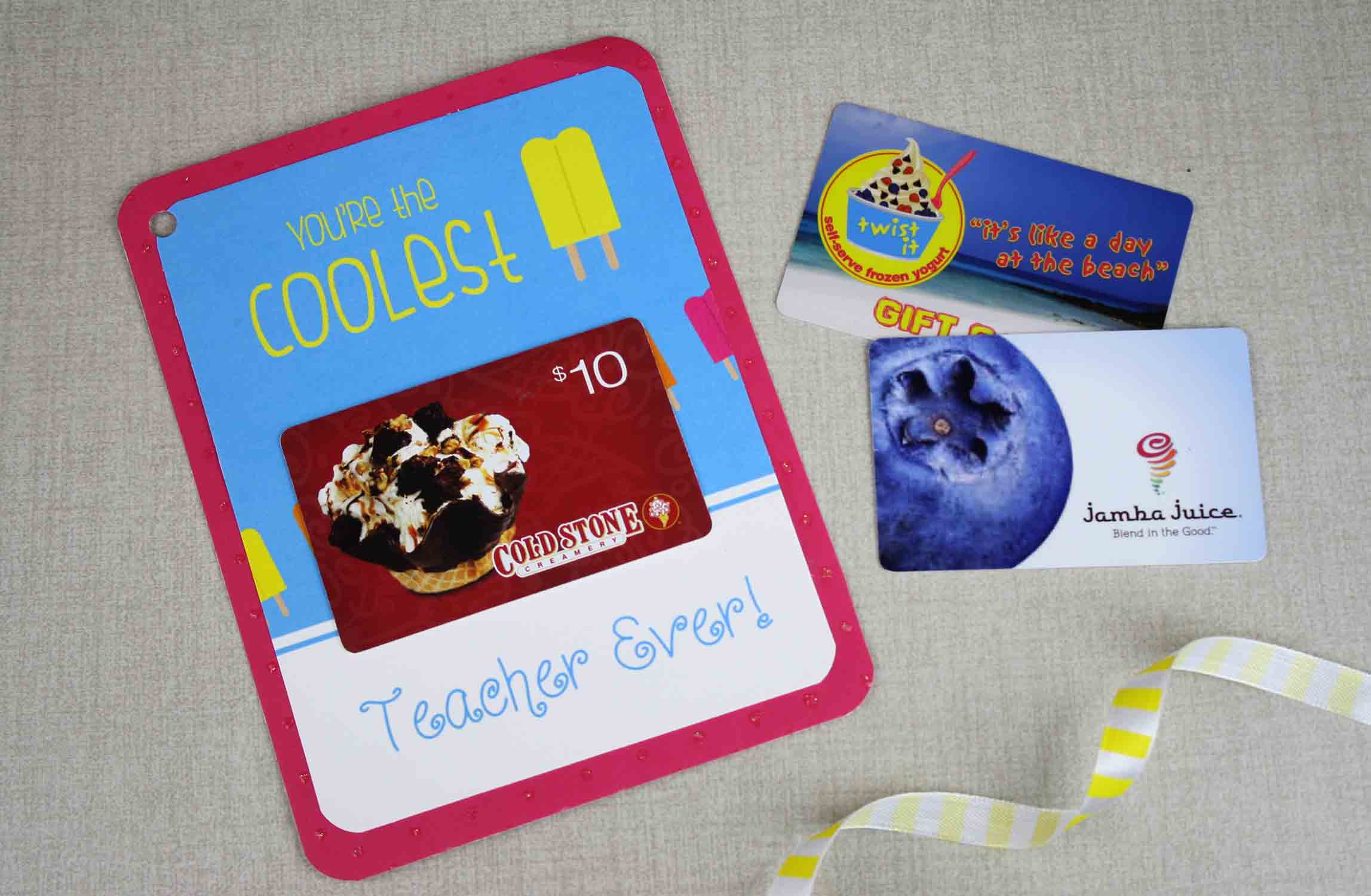 From hot to cold, get teacher a gift card for Jamba, Coldstone Creamery or a local yogurt shack in town. When the weather gets warm and we're nearing the end of the school year, teacher can throw the top off the car and head into summer with a gift card to make life taste just a little bit sweeter!
Find this free printable and several other teacher gift card holders.
10. Entertainment Gift Card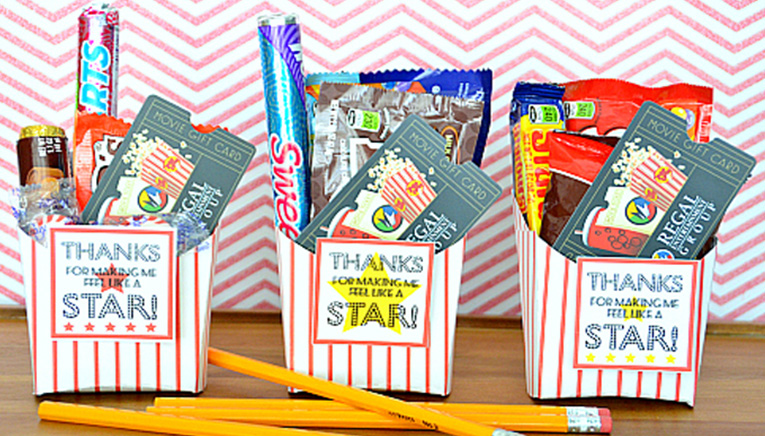 Image credit: Skip to my Lou
Buy a Move gift card or Buy a Netflix Gift Card.
Whether you're going to the movie theater or bringing the movies to your big screen at home, there's a gift card to cover the cost. Package it up with a bag of popcorn, some movie treats and a list of your favorite binge-worthy shows. Teacher can enjoy the weekend knowing the tickets are covered and the shows will be worth watching!
Here's a list of other streaming gift cards to try.
Here's a link to all of my other free gift card printables. There are other teacher appreciation gift ideas plus some for coaches that you can adapt to your needs.
Other Best Gift Cards for Teachers?
What other gift cards do you think should go on my list of best gift cards for teachers? There really are so many. And, obviously, the best gift cards to buy are the ones you know your teacher will love. Here's a quick story about that.
When my son was in Kindergarten, the room parent collected money to buy a group gift card for the teacher's birthday. We all happily threw in $5 per family for a $100 gift card. When we asked what gift card she planned to buy, she responded, "The other teacher said that our teacher LOVES Target. She shops there almost every day!" So naturally, I assumed she would get a Target gift card.
Nope. The room parent said, "I don't want to get her a gift card to Target. I want to get her a gift card to a nice restaurant so she can treat herself."
Bummer. Because it sounded to me like a gift card to Target would BE a perfect treat. It's where the teacher shops. It's what our teacher enjoyed.
This is number five on my list of things you can do to make a gift card more personal: buy the gift card you know the recipient will enjoy.
Ok, I'm off my soap box.
If you have other gift card suggestions for teachers, reach out to me in the comments below, on Twitter (@GCGirlfriend) or on Instagram (@Gift.Card.Girlfriend). I look forward to chatting with you.
Happy Gift Carding!
~Shelley Hunter, Gift Card Girlfriend