Gymboree, Munchery and Payless Shoe Store added to the list of stores that have recently filed (or will soon file) for bankruptcy. What does that mean for gift cards? List of gift cards to keep an eye on in 2019.
Take Me Straight to the List
Gift Cards in Critical Condition
Tips on Filing a Gift Card Claim
---
The Bankruptcy Gift Card Conundrum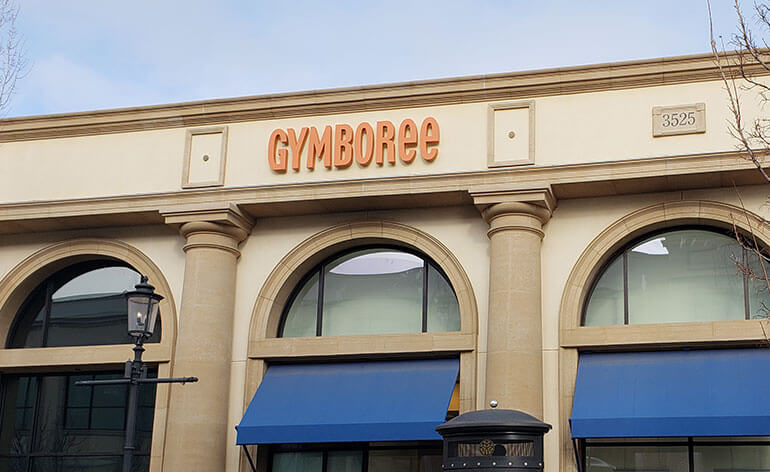 What Happens When a Store Files for Bankruptcy?
When a store or restaurant files Chapter 11, the company goes into a reorganization process with a plan to make the business profitable and to figure out how to pay creditors over a period of time. Although the hope is that the business will be saved, other scenarios can occur such as shutting the doors completely, selling the company as a whole or selling parts of the company to a new owner.
The problem for gift card holders is that when a company is in this type of financial trouble, outstanding gift cards become just as vulnerable as the business itself. In fact, the cards are often deemed immediately useless even though stores are open and merchandise remains on the shelves. While some companies ask the courts for permission to continue accepting gift cards during bankruptcy proceedings, some don't and others only ask for permission to accept the cards for a limited period of time.
Consumers who miss the opportunity to use their gift cards before decisions are made often find their cards are worthless or they must file claims in order to join the list of creditors wanting their money back.
(READ: How to use gift cards to stores in bankruptcy.)
Gift Cards in Critical Condition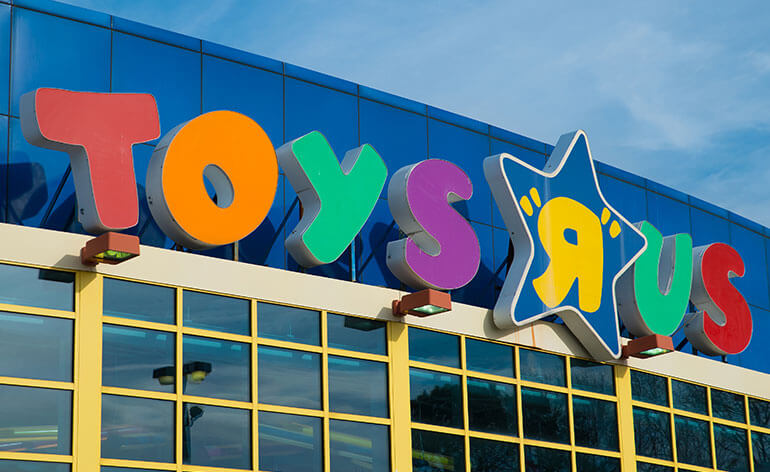 While I always advise using gift cards immediately because the longer you hold onto gift cards, the higher the likelihood that you'll lose the cards or forget to use them, when you have a gift card to a store in financial trouble, the urgency is even greater. Below is a list of stores currently in or rumored to soon be filing Chapter 11. While I am not a lawyer and cannot offer legal advice on whether or not to buy these gift cards, I do suggest using them before what happened to Borders gift card holders happens to you.
Merchant
Financial Status
New Gift Cards
Outstanding Gift Cards
How to File Claim when Gift Cards Not Accepted
Munchery
2/2019 – Munchery files for bankruptcy. Shuts down all locations.
Munchery gift cards no longer being sold.
Munchery gift cards no longer accepted.
If you miss the chance to use your Munchery gift card, hold onto it.
I have not found a bankruptcy handler but am told by @Chapter11Cases that you might have to file a claim directly with the court. File a Munchery Claim.
Payless Shoe Store
2/18/19 – Payless files for bankruptcy. Closing all stores.
Payless gift cards no longer being sold.
Payless gift cards no longer accepted.
If you miss the chance to use your Payless gift card before the deadline, file a claim with Payless Shoe Store's bankruptcy handler. File a claim with Payless Shoe Store.
Gymboree
1/16/19 – Gymboree files for bankruptcy. Plans to close all stores.
Gymboree gift cards no longer being sold.
Gymboree has asked bankruptcy courts for permission to accept gift cards for 30 days! Deadline is February 15, 2019.
If you miss the chance to use your Gymboree gift card before the deadline, file a claim with Gymboree's bankruptcy handler. File a claim with Gymboree.
Sears
10/15/18 – Sears files for bankruptcy through Chapter 11 and announces plans to close underperforming stores
Sears gift cards are currently being sold online and in stores.
Sears announces that gift cards are not affected by bankruptcy at this time. Gift Cards are still being accepted online and in stores.
Sears has a new buyer who plans to keep the store open. No need to file a claim, but use Sears gift cards in a timely fashion.
Brookstone
8/2/18 – Brookstone files for bankruptcy through Chapter 11 and announces plans to close all non-airport stores.
Brookstone gift cards are still being sold.
Brookstone gift cards are still being accepted in stores and online.
If you are unable to use a Brookstone gift card, submit a claim for Brookstone
Toys R Us
3/30/18 – Toys R Us abruptly closes website.
 
3/15/18 – Change of plans. Toys R to close ALL STORES.
 
6/11/2017
Toys "R" Us files for bankruptcy through Chapter 11 but says they are "operating normally."
Toys "R" Stops selling gift cards.
Website closed 3/30/2018.
 
Deadline for using gift cards is April 14, 2018.
3/15/2018 – Toys R Us to Close All Stores.
 
Gift Cards will only be accepted for next 30 days (expected 4/14/2018). Use Toys R Us cards immediately!
 
Bed Bath & Beyond Announces it will EXCHANGE Toys R Us gift cards through 4/5/2018.
 
If you do not use gift card before deadline, File a Toys R Us Claim.
Gift Card Girlfriend Note: A company that appears on the Watchlist is currently in or has recently filed for Chapter 11 bankruptcy protection. When a store emerges from bankruptcy and continues to accept previously-issued gift cards, the store will be removed from the Watchlist. If the store closes or restructures but no longer accepts previously issued gift cards, the company will be moved to the Gift Card Graveyard when the bankruptcy case is closed. This list is updated frequently as bankruptcy news is received. If I have missed anything, please leave a comment below.
---
RIP: The Gift Card Graveyard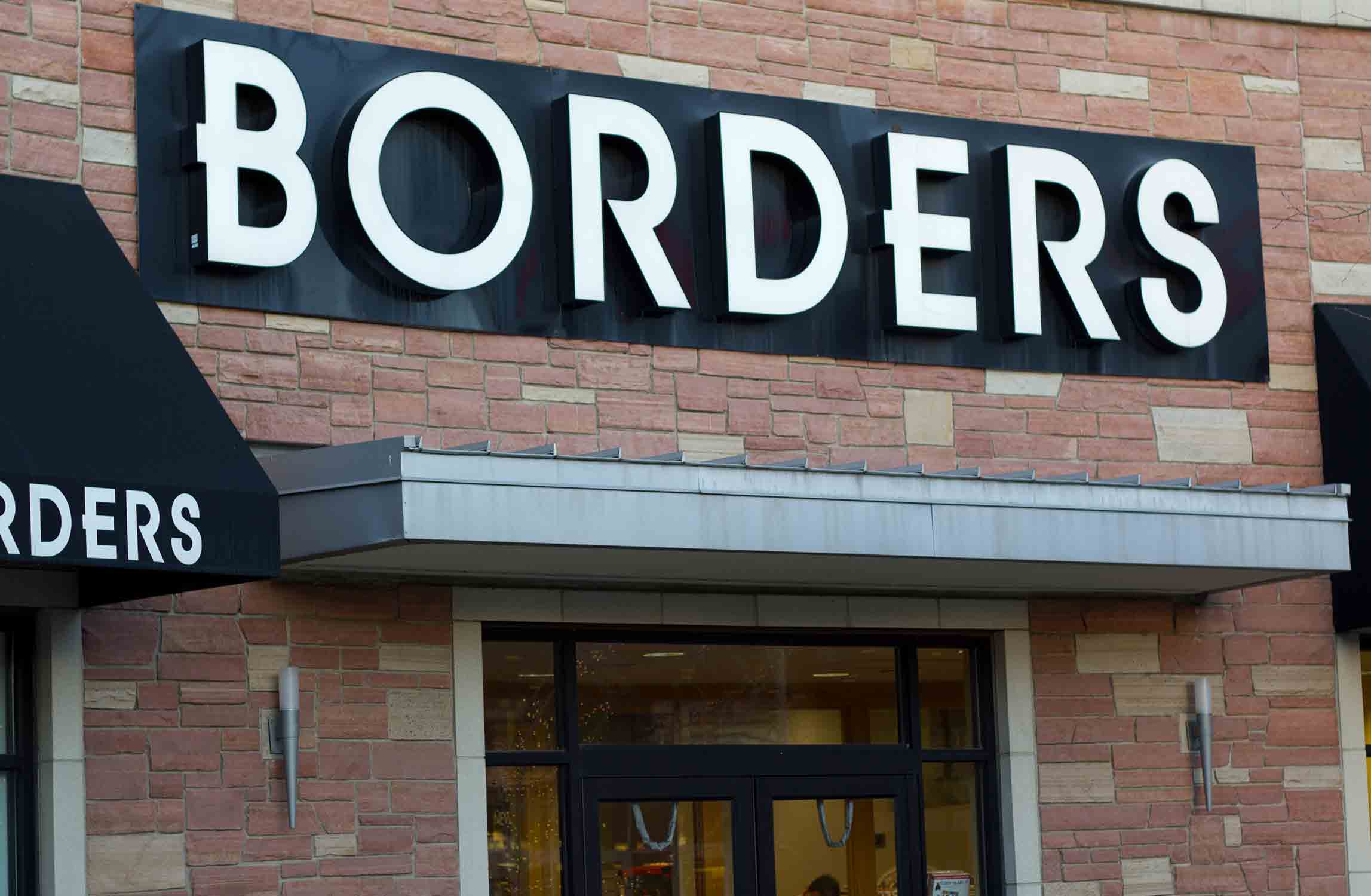 photo credit: Borders Book Bankruptcy via photopin(license)
When a merchant files for Chapter 11 Bankruptcy, there is a possibility that the store will recover. But there is also the possibility that the store will be shutdown or that a new owner will take over. In either of the latter cases, outstanding gift cards may suffer an early demise, leaving gift card holders to mourn the loss of millions of dollars. Below is a list of gift cards that are defunct as a result of restructuring.
Gift Card
Time of Death
Estimated Loss
Family Christian Stores
Value of outstanding Family Christian gift cards unknown.
Wet Seal
Value of outstanding Wet Seal gift cards unknown.
The Limited

11/28/2016 – The Limited stops selling gift cards.
1/18/2017 – TheLimited.com website is shut down and the company files for bankruptcy.
1/17/2017 – The Limited stops accepting gift cards.
With stores closed and website down, gift card holders are forced to file claims. Limited Gift Card Claim.
2/21/2017 – Sycamore Partners wins bankruptcy auction for The Limited.
10/20/2017 – TheLimited.com website reopens but company no longer accepts previously purchased The Limited gift cards.

Per an email from customer service on 3/14/2018, "Please note that Limited Stores, LLC, ("Old Limited") filed for protection under Chapter 11 of the United States Bankruptcy Code in January 2017. As part of bankruptcy proceedings, The Limited LLC ("New Limited") acquired The Limited brand name and intellectual property. New Limited has no affiliation or association with Old Limited and, unfortunately, cannot accept gift cards, credit cards or any returns of product sold by Old Limited."
Value of outstanding The Limited gift cards unknown.
Gordmans Stores
Value of outstanding Gordmans gift cards unknown.
Gander Mountain
Value of outstanding Gander Mountain gift cards unknown.
Vanity
Value of outstanding Vanity gift cards unknown.
American Apparel
Value of outstanding American Apparel gift cards unknown.
Hastings
Dollar value of outstanding Hastings gift cards unknown.
GolfSmith
Value of outstanding GolfSmith gift cards unknown.
Sports Chalet

4/16/2016 – Sports Chalet announces it is closing all stores. The company has not filed for bankruptcy protection, but is going out of business.
5/31/2016 – Sports Chalet gift cards are accepted through May 31, 2016.
7/29/2016 – Per the Sports Chalet website, customers who are unable to visit Sports Chalet before May 31, 2016 are invited to transfer gift card balances to a gift card from Eastern Mountain Sports or Bob's Stores through July 29th, 2016.

Dollar value of outstanding Sports Chalet gift cards unknown.
Sports Authority

4/2/2016 – Sports Authority files for chapter 11.
5/20/2016 – Company sends email to rewards customers that says, "We will continue to sell Sports Authority Gift Cards through May 24, 2016. Gift cards will be honored through June 28, 2016.".

Sports Authority reports $93 million in outstanding gift cards throughout bankruptcy proceedings.
Hancock Fabrics
Dollar value of outstanding Hancock Fabrics gift cards unknown.
A&P Supermarkets
Dollar value of outstanding A&P Supermarkets gift cards unknown.
City Sports
At time of lawsuit, the estimated value of outstanding City Sports gift cards is $1.2M (per lawsuit details).
Dots, Simply Fashion Stores
Dollar value of outstanding Dots, Simply Fashion Stores gift cards unknown.
RadioShack

2/5/2015 – RadioShack files Chapter 11
4/1/2015 – RadioShack sold and Sprint takes over.
3/31/2015- After initial March 6 deadline extended, RadioShack stopped honoring gift cards.
8/28/2015- RadioShack settles lawsuit with Texas Attorney General to honor gift cards. Customers have to file a claim at OldRadioShack.com by December 2, 2016. Paid-for gift cards will have priority over gift cards obtained through merchandise credit, customer dispute resolution, etc.

RadioShack reported $44 million in outstanding gift cards.
C. Wonder
Dollar value of outstanding C. Wonder gift cards unknown.
Frederick's of Hollywood
Dollar value of outstanding Frederick's of Hollywood gift cards unknown.
Deb Stores
Dollar value of outstanding Deb Stores gift cards unknown.
Anna's Linens
Dollar value of outstanding Anna's Linens gift cards unknown.
SkyMall

1/23/2015 – SkyMall files Chapter 11.
4/1/2015 – C&A Marketing buys SkyMall out of bankruptcy.
Per customer service, "The former ownership of SkyMall filed for bankruptcy in early 2015. We, the new ownership, purchased SkyMall in name only and, per the terms of the purchase, did not acquire any liabilities associated with the former ownership. Gift cards that were purchased under the previous ownership are not being honored."

Per attorneys for the unsecured creditors, "monthly operating reports filed early in the bankruptcy cases disclosed gift card liability of approximately $325k."
dElia's (dELiA*s)
Gift card loss unknown.
Cache
On 3/25/14, MarketWatch reported that Cache "recorded breakage income of $242,000, $275,000 and $642,000 during fiscal years ended 2013, 2012 and 2011, respectively."
The Sharper Image

2/19/2008 – Sharper Image filed for Chapter 11, deeming all outstanding gift cards unusable.
About a month later, store allowed gift card holders to redeem gift cards if they spent double the amount of the card.
6/8/2011 (3 years after the initial filing) – Company allowed gift card holders to file claim to be compensated for unused gift cards. Those who could provide documentation of having a gift card took priority over those without documentation.
Sharper Image website in operation today is not the same company as the former store, thus gift cards purchased at the stores will not be honored. Only egift cards ordered from the website after January, 27, 2011 are accepted.

Est. $19M before claims accepted in 2011.
Borders

2/2011 – Borders filed for Chapter 11, but allowed customers to use gift cards until last day of going-out-of-business sale.
6/1/2011 – Courts set deadline for filing claims but company did not notify gift card holders that they had to file claims to receive payment for outstanding gift cards. No gift card claims were filed. When group of customers complained after deadline, courts said it was too late.
Barnes and Noble acquired some of Borders assets as well as their trademark and customer lists, but would not honor outstanding gift cards.
10/31/2014 – Group of jilted Borders gift card holders fight to get cash back for unused gift cards. Courts again rule unredeemed Borders gift cards are worthless.

Est. $210.5M
Coldwater Creek

4/11/2014 – Coldwater Creek filed for Chapter 11, but allowed customers to use gift cards throughout process.
Store bought out by new company that kept name and website, closed stores.
According to new company website, "Coldwater Creek in its original incarnation went through the bankruptcy process, which makes it impossible to honor any financial agreements with the previous company."

Est. $6.5M at time of filing.
Linens 'n Things

5/2/2008 – Linens 'n Things filed for Chapter 11. The store allowed gift cards to be used, but also continued to sell gift cards up until three days before the stores closed for good.
Gordon Brothers Group bought business, retained name and website, but closed physical locations.
New LNT.com website says, "We are sorry, but we cannot accept gift cards issued by Linens N' Things ("LNT") prior to February 15, 2009."

Gift card loss unknown
---
Tips on Filing a Gift Card Claim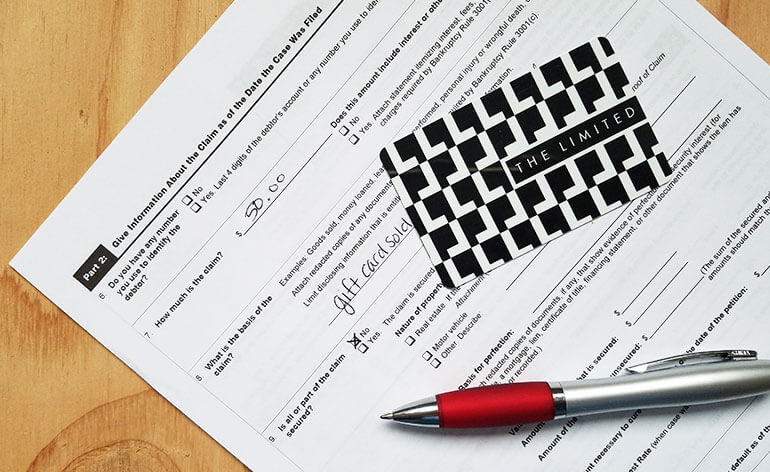 If you decide to file a claim for a gift card to a store that is in bankruptcy, the most important thing to remember is that you are filing an UNSECURED CLAIM. Knowing which type of creditor you are in bankruptcy is important.
In simple terms, you are an unsecured creditor in a store's bankruptcy case because the store did not give you any collateral (other than a piece of plastic or possibly a digital egift card) when you bought the gift card.
Although there is often a claim deadline in which you should file a gift card claim for a store in bankruptcy, my advice is to file the claim even after the deadline has passed and to hold onto the gift card (or a picture of the front and back of the card) even after you have filed the claim. I offer this advice because I called a claim processor once who told me that you should always file a claim. Although it is unlikely you will get any money back from the gift card, if there is money left after the other claims have been processed, there is a small possibility that you will be reimbursed. I will take that small possibility over no possibility if you never file the claim.
Remember: Your gift card claim of $50 or so is a small drop compared to a huge bucket of million-dollar debts owed by the company going under so please do not file a claim expecting to get your money back quickly or at all. But like I said, to me it is still worth doing.
---
Gift Card Holders Need Protection
I normally only see the good in gift cards, but this situation has caught my attention. I understand shutting down stores. I understand that gift cards can't be used once a store goes out of business. But I don't understand why outstanding gift cards can't be used when a store continues to operate–even if that operation is under the direction of a liquidation company. As long as the doors are open and there is inventory to buy, consumers who have already given the store money in exchange for merchandise should be allowed to collect. (Since statistics consistently show that shoppers with gift cards overspend the value of their gift cards, the liquidation company has the opportunity to move more merchandise by accepting outstanding cards than not.) If the business does eventually close, I believe the courts should treat gift card holders as a group of creditors who are collectively owed several million dollars versus a bunch of individual creditors owed a small sum. (Radio Shack is said to have $44 million in outstanding gift cards.) While I'm not ready to go "Legally Blonde" on this issue, I do think some type of reform is in order. Anybody else?
If you know of other gift cards in jeopardy, add your comments below or reach out to me on Twitter (@GCGirlfriend).
Happy Gift Carding!
~Shelley Hunter, Gift Card Girlfriend