Quickly use gift cards to stores in financial trouble. If store goes into bankruptcy, courts will decide if (and for how long) gift cards will be honored. Check out these examples.
Updated 2/17/2022
When Bankruptcy Courts Pull the Plug on Gift Cards
Remember Radio Shack? When RadioShack filed for bankruptcy, the company originally said the store would only honor gift cards through March 6, 2015. However, according to the company's website, RadioShack gift cards extended acceptance of the cards for a few weeks (March 31, 2015), pending court approval. The Wall Street Journal reported approximately $44 Million worth of RadioShack gift cards were outstanding at the time. Radio Shack stopped accepting the cards, but then lawmakers got involved and for a year, consumers had the option to file a claim until eventually the cards were fully defunct.
That was a couple of years ago now. Since then, a barrage of stores have also filed for Chapter 11 and the trend does not appear to be stopping as online shopping continues to dwarf in-store sales. So if you have a gift card in your wallet that is on my Chapter 11 Gift Card Watchlist, please read these tips on what to do with a gift card to a store in bankruptcy.
What if the store is a franchise? Here's a new interview on Franchise Business Gift Cards.
7 Ways to Use a Soon-to-be-Bankrupt Gift Card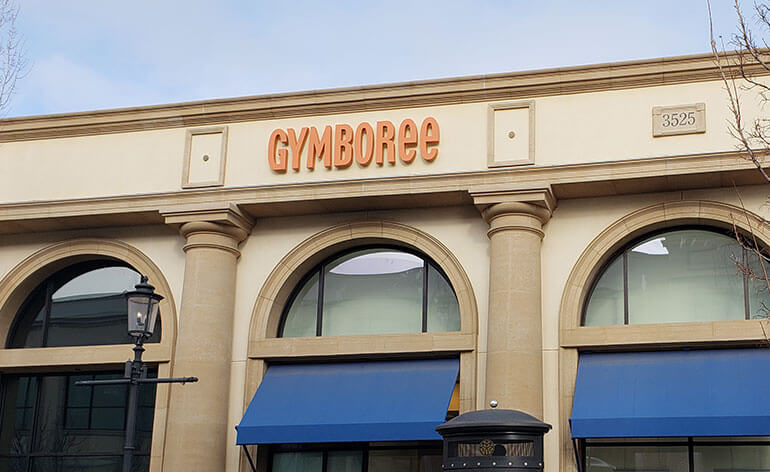 Sometimes people hold onto gift cards longer than they should because there's no immediate need for the merchandise available, using the card is inconvenient, or they simply forget. When a store is rumored to be in financial trouble or it officially goes into bankruptcy, however, consumers need to act quickly before the value of their gift cards short out. Below are eight ways to use a gift card today:
1. Buy Stuff You Need
While using the gift card to buy something you need might seem like obvious advice, it is the best way to use the gift card to its fullest value. If you previously didn't think you needed anything from the store, think again. Are there some supplies you might need in the future or some basics you can buy? For example, with a Radio Shack gift card, you could have stocked up on batteries. With a the now defunct Sports Authority gift card, you could have bought socks, a first aid kit, tennis balls or other consumables that often need to be replaced. Currently Gymboree is in bankruptcy–so there's an opportunity to stock up on baby onesies in a range of sizes. Whatever you decide, make a trip to the store quickly and use the gift card immediately.
2. Buy Gifts
When a store's balance sheet is making headlines, use your gift card to start your Christmas shopping early or pre-buy gifts for graduation, weddings, birthdays and other gift-giving occasions on the horizon. Going back to RadioShack, for example, you could have purchased remote control cars, gaming accessories, wireless speakers, fitness trackers and a bunch of other items on wish lists. During pre-liquidation sales at Sears, you could have purchased a number of wonderful gifts for upcoming wedding season (e.g. housewarming gifts, barbecue tools, cooking utensils, patio furniture) or graduations (towels, small appliances, air mattresses and more). Since the recipient won't be able to return the gift if you buy it from a store that subsequently folds, I suggest sticking to items that are truly one-size-fits-all (beach towels) or always in demand (AAA batteries).
3. Buy Items to Donate
Use a soon-to-be extinct gift card to buy necessities for your office, church or school. Every organization needs hand sanitizer, cleaning supplies, serving accessories and more. With a Gymboree gift card, for example, you could buy toddler clothes and donate them to a shelter. With a Sears gift card, you could buy batteries, extension cords and spare cables. Sears also sells small appliances like microwaves, coffee makers and portable fans. Think about products the organizations you run (or support) could use and buy products they will appreciate receiving. (Don't forget. You'll also get a tax write-off.)
4. Buy Items to Sell
Time is ticking. If the courts don't approve a store's petition to continue accepting gift cards, liquidation sales will begin. During liquidation, gift cards are often unusable sooner than expected. Rather than buy something for yourself, look for items you can sell online or at a garage sale. Electronics such as gaming systems (new in box) should fetch a decent payout as will brand new (never worn) sneakers or appliances.
5. Sell Gift Cards for Cash
With news of any pending bankruptcy, gift card resellers will stop buying and selling a store's gift cards immediately. They do this because reputable resellers offer money-back guarantees to their customers, so they don't want to sell gift cards that could have no value within the year. But you might be able to sell your gift card to a friend or family member you can trust. If your friend, for example, wants to stock up on quality Gymboree clothing before the store shuts down, you might sell your gift card to that person at a discount, with the caveat that the gift card should be used immediately. If you try this, be cautious and only exchange with people you know personally.
6. File a Claim
Probably the least satisfying way to use a gift card for a store that is going out of business is to simply file a claim. While processing could take months, there's no guarantee you'll get paid and your claim won't get paid until the company's other creditors are satisfied, there is a chance you could get the load value of your gift card back. You'll need to provide proof that you have a gift card and you should hold onto the gift card until the case has been fully settled. On my Chapter 11 Watchlist you'll find claim instructions for many of the stores and restaurants currently in bankruptcy.
7. Look for Offers from Competitors
When Sharper Image filed for bankruptcy and stopped accepting gift cards, Brookstone, one of their competitors, offered consumers 25% off any purchase if they surrendered a Sharper Image gift card in the process. Since Brookstone had no way of confirming the balance of the Sharper Image card, the dollar value didn't matter. When Toys R Us went out of business, Bed Bath & Beyond made a similar offer for a limited period of time. Though this isn't my first choice for how to use a gift card when a store is in financial trouble, it may be the only option left if you wait too long.
What NOT to do with Bankrupt Gift Cards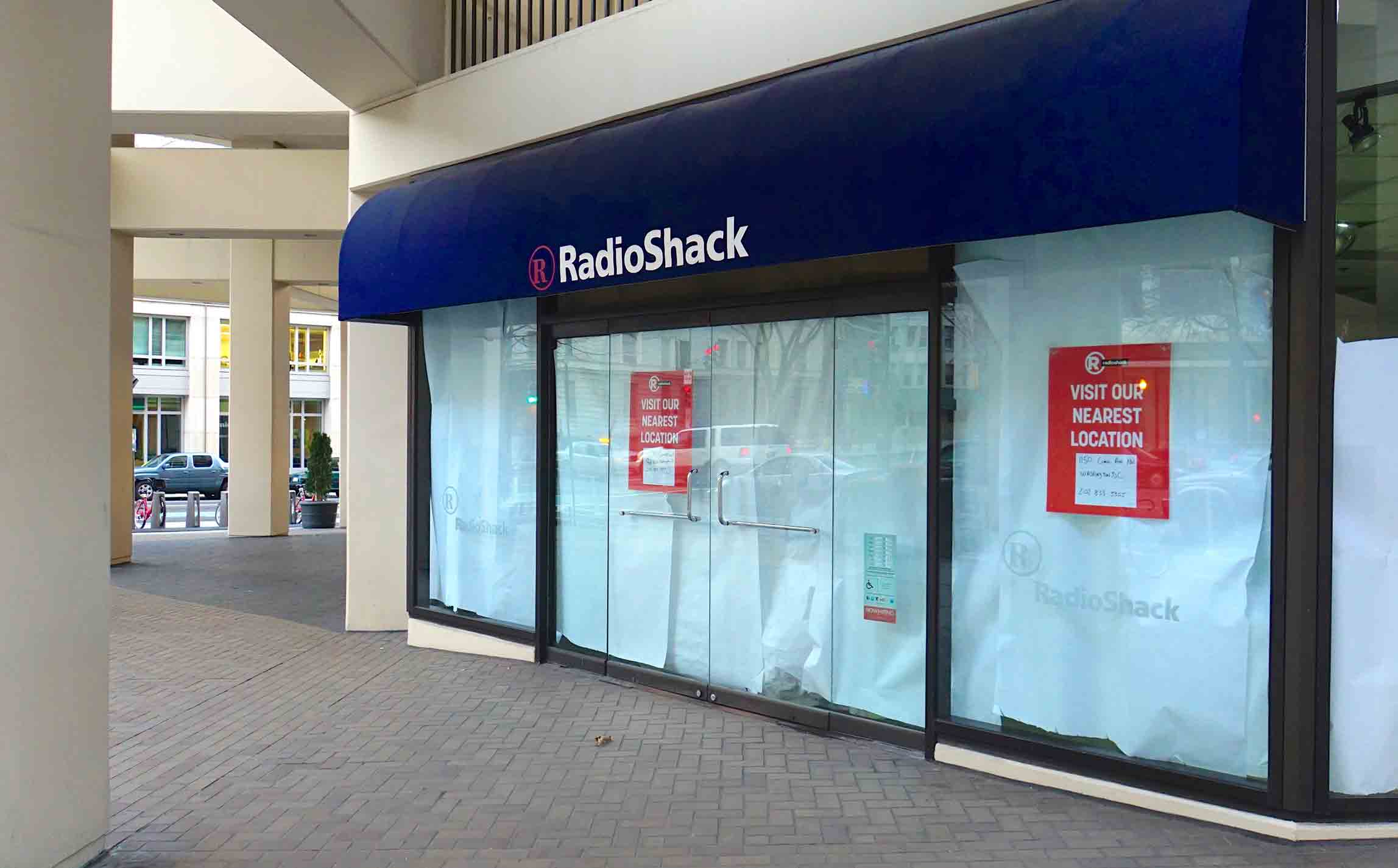 Normally when you have an unwanted gift card, I suggest cashing it out or regifting it to someone else as a first choice. Not in this case.
The best thing to do is use the gift card yourself as quickly as possible.
Do NOT wait!
When a store goes into liquidation, often times the merchant no longer owns the inventory. Instead a liquidator comes in to run the sale. When that happens, gift cards are generally no longer redeemable. Holding out for deeper discounts through liquidation could cost you the use of your gift card entirely. (Also, merchandise gets picked over quickly. So use it early.)
Secondly, if you legitimately miss the opportunity to use your gift card, hold onto it anyway. Sometimes courts, businesses and lawmakers battle back and forth for a little bit to decide if gift cards should be redeemable. More than once I've seen a deadline get extended and I've even seen customers get compensated more than a year later as long as they could prove they had a gift card.
Lessons Learned from Stores that Went Bankrupt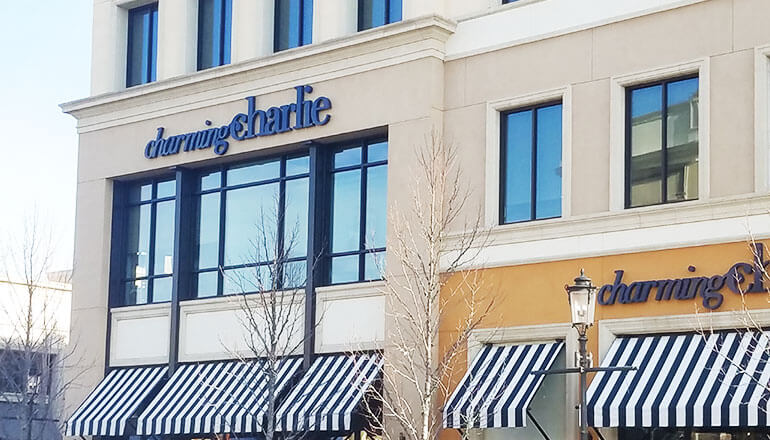 When you buy a gift card, you are giving the merchant an unsecured loan until the full value of the gift card is redeemed. When a store files for bankruptcy, payments are frozen and creditors must file claims in order to get paid. Since gift card holders are a unique set of creditors, the company must ask the courts for permission to redeem gift cards through a certain date. The situation can be confusing for consumers because stores in bankruptcy protection are often open well beyond the gift card acceptance period. It's just that somebody else owns the merchandise and controls whether or not gift cards are usable.
While gift card holders who miss the deadline have the option to file a claim to recover the value of their cards, their claims will be processed behind the company's major creditors. Although gift card holders are most likely out of luck when a store files for bankruptcy, they should still hold onto the plastic just in case. Take Sharper Images customers, for example.
Sharper Image Not So Sharp
In 2008, Sharper Image stopped accepting gift cards when the company filed for bankruptcy protection. A month later, the store announced they would only accept gift cards if the holder bought double the value of the card (e.g. a $100 gift card could only be redeemed if the consumer bought at least $200 worth of merchandise). When customers complained, the company told them they could file claims, just like other creditors. Three years later, the company announced plans to settle up with remaining gift card holders. Those who could provide proof of having a Sharper Image gift card, however, were given priority over those who couldn't.
Borders Out of Order
When Borders bookstore shuddered their shelves, the company had nearly 18 million gift cards outstanding, representing close to $211 million in load value. Although the courts initially acknowledged that gift card holders were due a settlement, nobody bothered to tell people to file claims. Thus the claim deadline passed, bankruptcy proceedings continued and the courts ultimately ruled it was too late for Borders cardholders to file claims in order to be compensated. To date, Borders gift card holders have not received anything.
Linens 'n Things Stayed, Gift Cards Didn't
In 2008, Linen's n Things (LNT) filed for bankruptcy protection. Although the company accepted gift cards throughout the proceedings, they also sold gift cards nearly up until the moment the doors closed for good. During restructuring, another company purchased the failing company's name and website. Although from a consumer perspective, LNT appeared to up and running online, the new holding company refused to accept gift cards issued by the LNT store.
Coldwater Creek Gift Card Holders Left in the Cold
When Coldwater Creek filed for bankruptcy protection, they too allowed customers to redeem gift cards and merchandise credits throughout the process. However, when a new company bought the brand and relaunched the website, the gift cards became useless. According to the new company's website, "Coldwater Creek in its original incarnation went through the bankruptcy process, which makes it impossible to honor any financial agreements with the previous company."
Other Tales from the Gift Card Crypt
The Coldwater Creek, Sharper Image, and Linens 'n Things stories are not unusual. In the last few years, nearly every major brand I've seen turn to bankruptcy has emerged as an online-only version of it's former self under the direction of a new owner. As part of the sale, the new online business acquires assets such as inventory, brand name, website URL, social media account profiles, social media followers and customer mailing lists. But the new business does not take on liabilities such as outstanding gift card.
From a business perspective, I get it. The sale allows the company to pay bills owed to merchandise suppliers, commercial property owners and other creditors who are owed thousands, if not millions, of dollars. Those businesses need that money to pay their bills, pay their employees and stay afloat themselves. From a consumer (and a marketing) perspective, I don't get it. Gift card holders are the people you want to stay engaged with your business as you rebuild and buy merchandise from your website when it relaunches. I would not only accept those gift cards, I'd offer consumers a discount if they redeem their outstanding gift cards during the grand reopening period. But that's just me. 🙂
Chapter 11 Bankruptcy Video Transcript
Below is the transcript from the video above on what happens to gift cards when a store files for Chapter 11.
Hi, I'm Shelley Hunter, Gift Card Girlfriend, and I want to talk to you about what happens to gift cards when a store files for Chapter 11.
Question: What happens to gift cards when a store files for Chapter 11?
When a store files for Chapter 11, the company has to ask the bankruptcy courts for permission to continue accepting gift cards. In some cases, permission is granted and gift cards are accepted throughout restructuring, but in other cases a deadline can be set which means the stores are only allowed to accept gift cards for a limited period of time.
Question: Why don't stores stop selling gift cards immediately when they go into Chapter 11?
Typically a company enters Chapter 11 with the intent to emerge and continue as a stronger organization. In the case of The Sports Authority, for example, the company initially announced that they would close some stores, but consumer programs such as their gift cards and loyalty benefits would not be impacted. When the company failed to reach a deal with creditors and lenders, however, the store had to auction off all of its assets instead.
Outstanding gift cards are liabilities that don't go with the sale. That's where the gift card deadline comes in.
With the courts permission, consumers are given a short window of opportunity to use their gift cards.
Question: Why don't gift card laws protect consumers in this situation?
Gift card laws that prevent expiration on closed loop gift cards are essentially useless if the company holding the gift card liability goes out of business.
Question: What should you do if you have a gift card to a store in Chapter 11?
I always advise using gift cards as soon as you get them. The longer you hold onto a gift card, the more likely you are to lose the card or simply forget you have it. If you have a gift card for a store in Chapter 11, however, the urgency is even greater.
Use the gift card immediately. Buy something for yourself, pick up a gift for an upcoming graduation, wedding or birthday present. Or buy products you can donate to a local charity. Just don't let the gift card go to waste.
Question: What if I miss the deadline and still have a gift card?
If you missed the deadline and still have a gift card, here are two things you need to do. First, file a claim. As an unsecured creditor, your claim will only be paid after all of the secured creditors receive their money so there's no guarantee you'll be reimbursed, but there is a chance. Secondly, hold onto the card or at least take a picture of the front and back of it. In some cases, lawmakers have stepped in after a gift card deadline to force a company to accept claims for an extended period of time. But you'll need to know the gift card number and have proof of ownership in order to file a claim.
Filing instructions for all of the stores currently in chapter 11 are on my Gift Card Watchlist at GiftCards.com/Chapter11
Have you ever been stuck with a gift card to a bankrupt business? Reach out to me in the comments below, on Twitter (@GCGirlfriend) or on Instagram (@Gift.Card.Girlfriend).
Happy Gift Carding!
~Shelley Hunter, Gift Card Girlfriend