Tips on what zip code to use with a gift card for online and in store purchases, plus why the postal code is needed in the first place.

What Zip Code Do I Enter with a Visa Gift Card?
I get this question all the time.
It's confusing.
I know.
Here's why.
Though different from debit and credit cards, Visa gift cards are "treated" like other bank cards when you use them in stores and online. If you're at a gas station, for example, you may be asked to enter the zip code associated with the card you just swiped. If you are making a purchase online, you'll need to confirm the billing address of the card used.
That's confusing if your sister gave you a Visa gift card and you have no idea what address, if any, is linked to the card.
Here's what you should do.
How to Change the Zip Code on a Visa Gift Card
Step 1. Activate the Visa Gift Card
The most important thing to do when activating a gift card is to make sure you activate the card on the correct site. Instructions for gift card activation are generally found on the back of the gift card or sometimes on a sticker across the front of the card. You should find a website address, a telephone number and maybe even a QR code to scan.
If you decide to activate your Visa gift card using the web address, make sure to enter the website address into your browser's address bar directly. Don't do a search. Scammers create fake websites that mimic activation sites so they can steal gift card funds. If you type the address yourself, you'll be fine.
In general, you can activate a Visa gift card without providing any personal information. You'll enter the Visa gift card number and the card verification number (CVN) found on the back of the card.
Step 2. Update Billing Address / Add a Zip Code
After activation, look for an option to update the billing address and zip code linked to the Visa gift card. If the card was mailed to you directly, the address and zip code may already be correct. But if you purchased the gift card at a store or received a Visa gift card as a gift or a reward, then you'll want to update the billing address and zip code before using the gift card.
Here's a tip. You can also update the personal identification number (PIN) on your Visa gift card. Just remember, you can't use the PIN to get cash from the gift card at an ATM or get cash back at a register. Having a PIN simply allows you to swipe the card as a debit transaction rather than run it as a credit transaction—which may require a signature or zip code to complete the credit transaction.
What Postal Code Should I Use if I Can't Change the Billing Address?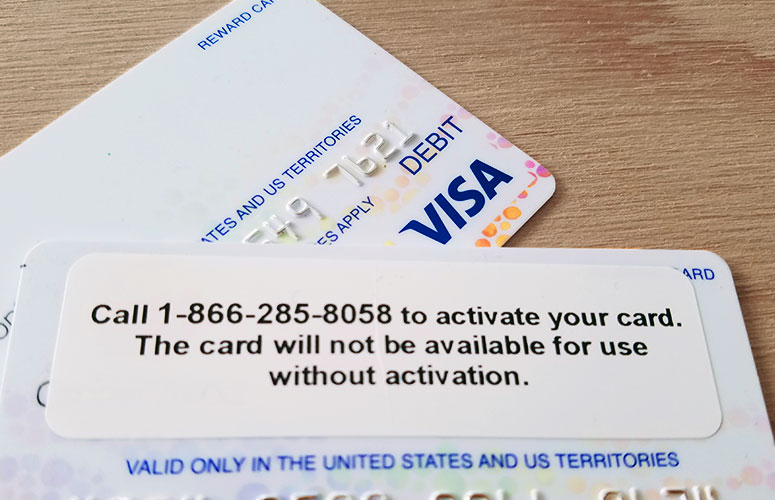 If you didn't register the Visa gift card or change the billing address associated with the gift card, then here are some other suggestions.
If you received the gift card in the mail, enter the zip code that matches your mailing address.
If using the Visa gift card online, use the same Zip code you entered in the shipping address. If that doesn't work, enter your home zip code.
If using the Visa gift card in stores, enter your home zip code. In some cases, the system may simply be checking for a valid zip code.
Where Can I Change the Postal Code on a Visa Gift Card?
As I mentioned earlier, it's important to check the balance and update the billing address on your gift card on the website that issued the gift card. You should find the correct website address, a phone number to call or a QR code on the back of your Visa Gift Card, Mastercard Gift Card or American Express Gift Card. If you received an egift, then that information should be contained in the email.
If I missed one, let me know in the comments below.
What other questions do you have about how to change the zip code on Visa gift cards or which postal code to use on a Visa gift card if you don't know what it is? In general, Visa gift cards are easiest to use in stores where little information is required to complete a transaction, but activating and registering Visa gift cards works well online as long as you take the time to update the billing address first.
Let me know your experiences with zip codes and gift cards in the comments below or reach out to me on Twitter (@GCGirlfriend) or Instagram (@Gift.Card.Girlfriend) so I can help you out.
Happy Gift Carding!
~Shelley Hunter, Gift Card Girlfriend