Don't get stuck paying more than your share for a group gift. Use these tips to communicate and collect money for the perfect group gift.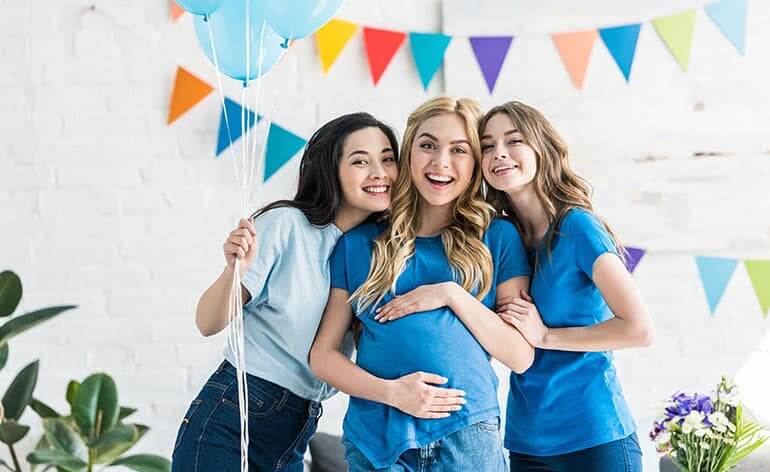 The idea of pooling money to buy a bigger gift than individuals would otherwise purchase is not a new concept. But using technology to make the process "fair" is a game changer.
In the olden days (like less than 10 years ago), the group gift organizer had to invite friends to contribute, ask how much each person wanted to send, purchase a gift within the group's budget and collect the promised money.
In my experience, the "collecting money" step is the worst. Well-meaning friends forget to pay. Timid friends don't want to ask (again) for payment. And, before you know it, feelings are hurt and friendships are affected. But no more!
Thanks to technology and gift cards, group gifting can now be a positive experience for all. In the guest blog post below, Morgan Firmage shares how she and her friends organize group gifts at school.
Group Gifting on a College Budget
Guest Blogger: Morgan Firmage
As a college student, I am often invited to birthday parties and bachelorette parties. As a college student at BYU, I also get invited to plenty of weddings and baby showers! Buying gifts for each of these events can add up.
To fit the many gifting occasions into my budget, I almost always pool funds with friends to find the perfect one that is both meaningful and affordable.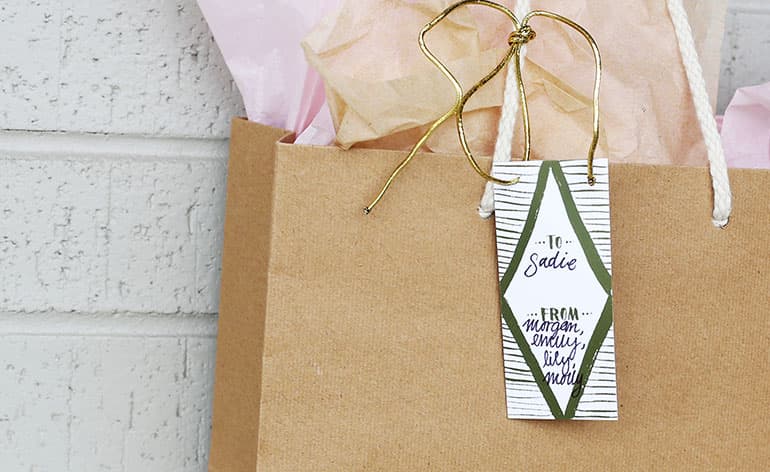 Here are two recent examples of group gifts done right.
The Perfect Wedding Gift: Two friends and I wanted to buy a thoughtful gift for a mutual friend who was getting married. We found out what hotel she would be staying at on her honeymoon and bought a group gift card to that exact location. This gift allowed the bride and groom to enjoy a stress-free, paid-for dinner while on their vacation. They loved it!
The Perfect Birthday Gift: My brother wanted a very high-priced tennis racket. Rather than buy individual gifts for his birthday, I got everybody in the family to pitch in enough money to cover most of the price of the racket. Later, my brother shared that our group gift motivated him to treat himself to something he had really been wanting but would not have purchased for himself without the nudge. We all felt great about giving him that gift.
I have helped multiple friends buy things they thought they couldn't afford by getting other people to pool money for a present. It's exciting to get a group of friends together knowing how much the recipient will be surprised. Having organized and contributed to a number of group gifts, I have learned a few things about the best ways to give a group gift (and a few things to avoid).
Below are my tips for delivering the best group gifts.
Tip #1: Invite People to Contribute to a Group Gift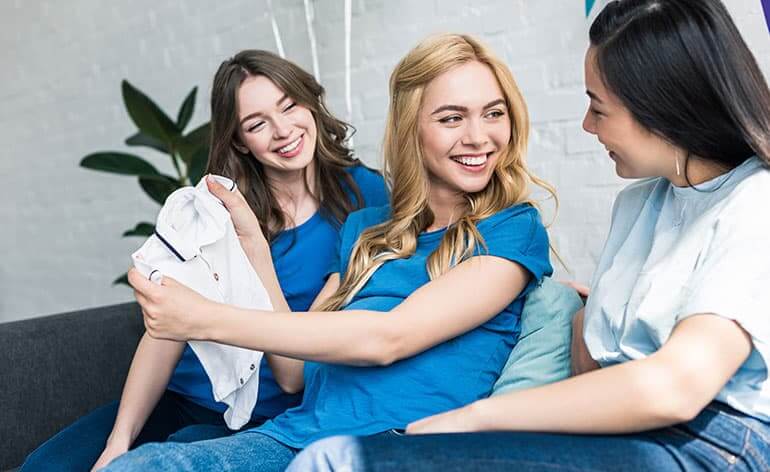 Invitations, as I call them, are announced to everyone who is invited to the party. You might see an open group gift listed on a bridal shower invitation or a baby shower invite. Anybody who receives the invite has the option to contact the group gift organizer and make a contribution. Conversely, a smaller group gift might be organized informally among friends, roommates, or siblings. The only rule of group gifting, in my opinion, is that you should ensure that the people you invite to contribute have also been invited to the party.
Tip #2: Decide What to Buy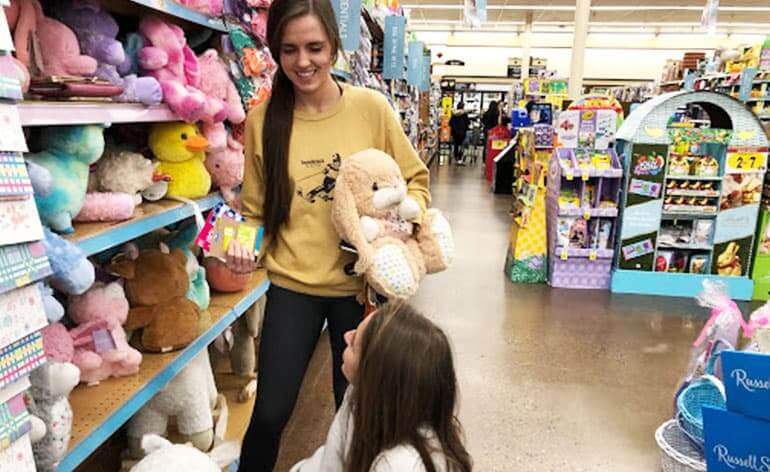 In most cases, I start out by thinking of what we should collectively buy for the recipient. If I find an expensive item on a wedding registry, for example, I might suggest several friends pitch in to buy the KitchenAid Mixer or new television the couple wants. If our contributions don't reach the full cost of the item we wanted to buy, we can either select a lower-priced item or buy a gift card instead.
Either way, I tell contributors up front what the plan is, how much I'm hoping to raise, and the backup plan if we don't get the full amount.
Tip #3: Specify a Contribution Amount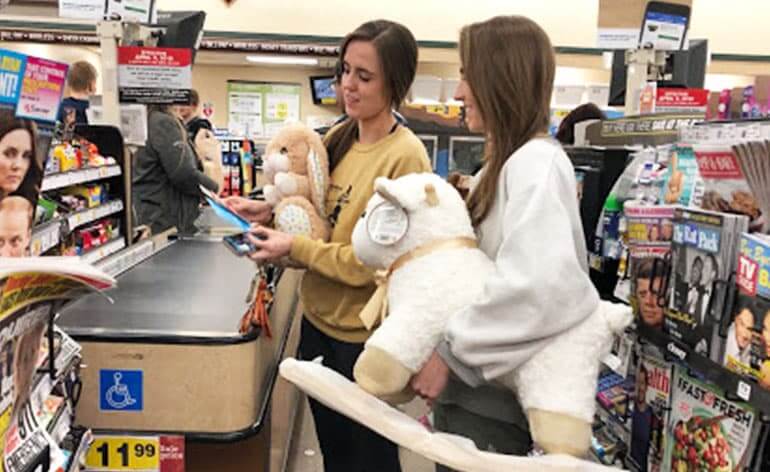 Although any amount is appreciated, I prefer to announce a suggested dollar amount, so I know how much money we have to work with and can select an appropriate item. For example, I might say, "If everyone pitches in $20, we'll have enough money to buy Jason some AirPods. If we get less than that, we can buy a Best Buy gift card instead." Though contributing the suggested amount is ideal, people are also free to contribute according to their own budgetary needs.
Tip #4: Set a Deadline for Contributions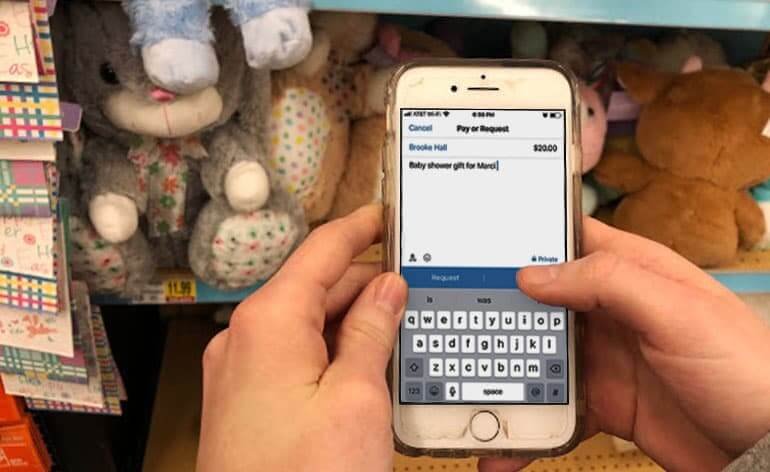 A hard-learned lesson is that I never buy the group gift until I have collected all of the money. It's not fun to bug people for payment, but I can't afford to pay more than my share if people drop out of the group gift at the last minute.
Thankfully, apps like Venmo make sending money fast and easy. All I have to do is give people my Venmo contact info and they can send their contributions immediately. If people don't pay as expected, I can request money via Venmo as well. So I really never have to front the money on a group gift if I don't want to.
Tip #5: Include Contributors on the Card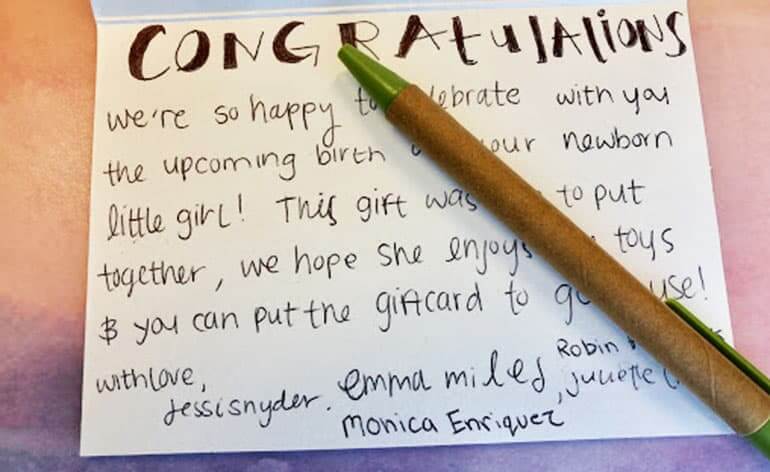 When delivering the group gift, make sure everyone who contributed is listed on the card so the recipient knows whom to thank. If possible, I like to give everyone the chance to sign the card as well, so they can each write a personal message and share their love for the person getting the gift.
Group gifting is a fun alternative to buying individual gifts and it allows for creativity and a wider range of options in selecting gifts. Thanks to technology and gift cards, I never have to pay more than my share and I can always find a gift within the group's budget. For me, organizing a group gift means I still get to creatively celebrate the people I care about and surprise recipients with gifts they don't expect to get.
~ Morgan
Final Thoughts from Gift Card Girlfriend
I could not agree more. I love group gifts as well. As a busy working mom, I appreciate when someone crafty and creative like Morgan does the organizing for me. And I love that Venmo makes it possible to quickly contribute and keep track of the contribution.
When I receive a baby shower invitation or bridal shower invitation that includes a group gift option, I almost always log into Venmo and send money immediately. This gives me peace of mind, knowing I took care of the gift, and I can attend the event stress-free knowing the group gift organizer handled the rest.
What about you? Are you a fan of the group gift? Do you need more gift card help or have other questions about gift cards? If so, let me know in the comments below or reach out to me on Twitter (@GCGirlfriend) or Instagram (@Gift.Card.Girlfriend).
Happy Gift Carding!
~Shelley Hunter, Gift Card Girlfriend