Tuesday 8.05.2014
How to Activate Prepaid Visa®, Mastercard® or Discover Gift Cards
What is gift card activation?
Bank-issued gift cards are associated with bank accounts. Gift card activation is the process of making the account number associated with the gift card ready to receive withdrawal and, in some cases, deposit transaction commands. An inactive gift card will be declined if used for payment because it is simply a piece of plastic linked to a bank account that is not ready to be used.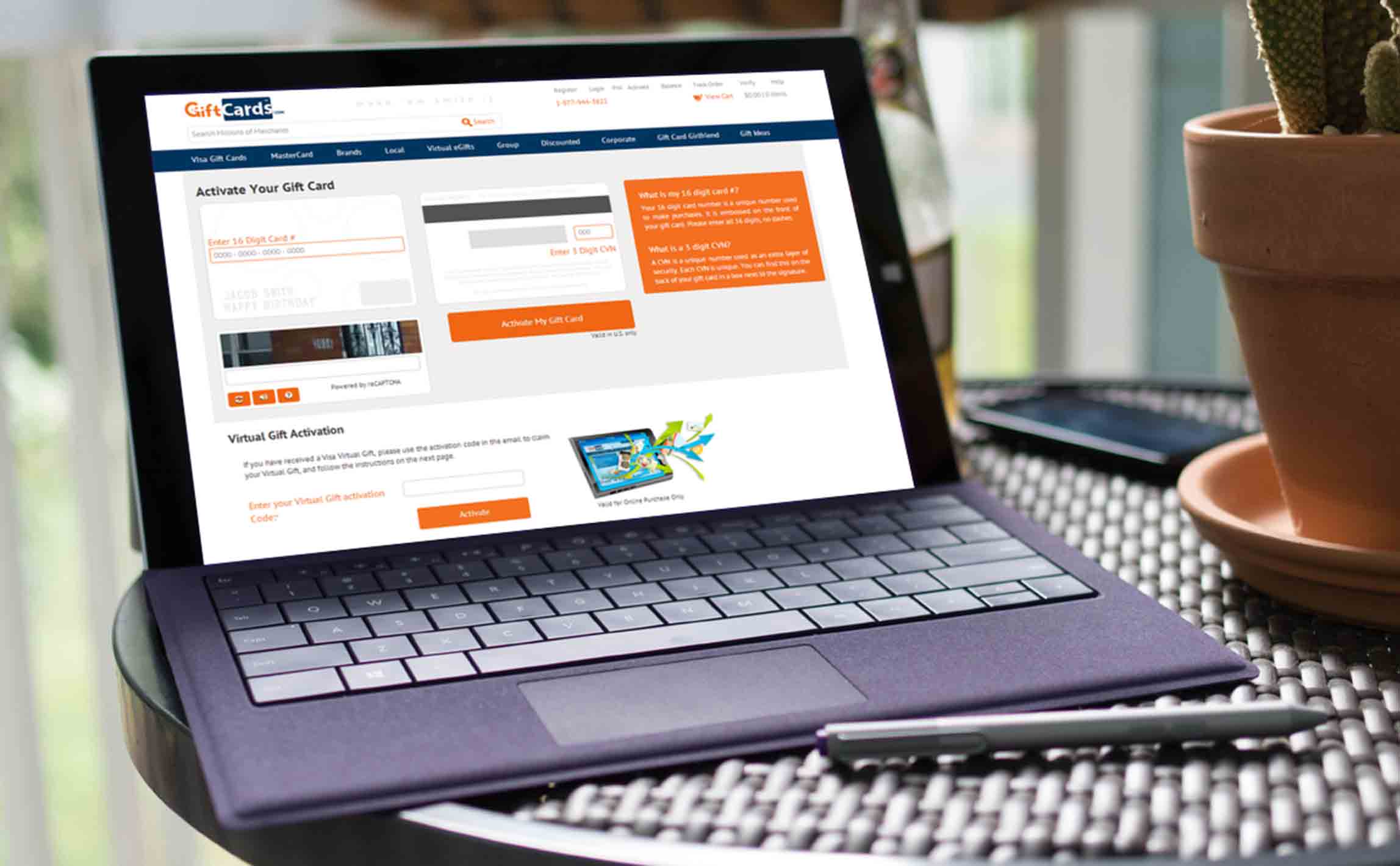 Why activate a gift card?
Many gift card suppliers require the account number linked to a card to be activated before making the card functional for purchases. Although activation requires an extra step on the part of the gift card receiver, the process allows the supplier to run fraud prevention checks,  such as making sure the card was actually sold (versus a thief activating stolen plastic) or providing a window of opportunity to cancel a gift card's account if a card was stolen after purchase (e.g. intercepting the mail.)
How to Activate a Gift Card
Visa gift card, Mastercard gift card and Discover® gift cards typically come with activation instructions for the recipient of the gift card. For us, the instructions will be on a sticker on the front of the gift card itself and also printed on the gift card carrier. In order to activate a card, you will need to have the gift card account number and the Card Verification Number (CVN) from the card itself. The gift card account number is typically 16-digits and embossed on the front of the gift card, while the CVN is typically printed on the back of the card, to the right of the signature.
Typically, there are two options for activating a gift card. The first option is simple, fast and easy–activate the card via the supplier's website. If you're not sure what page URL to enter, look in the header or footer of the company's home page where you will likely find a gift card activation link, prominently featured. From there, you will be required to type the gift card account number and the CVN in order to activate the card. The second option is arguably just as simple as the first, but may take longer–call the supplier's card activation service. Phone activation is usually accomplished via an automated Interactive Voice Response (IVR) phone system in which a computer will prompt you to enter the gift card account number followed by the CVN on your phone's keypad.
After You Activate
If you have a physical gift card, make sure you sign the activated gift card before using it so that the retailer can compare the signature on the gift card with the one on the receipt as a possible means of confirming your identity. This is an additional layer of security to help prevent the card from being used by another person. In many cases, the gift card activation process is identical to the gift card balance check process. Once you've activated the card, use the same method to track the balance. Also, use the card quickly to avoid gift card fees and expiration. If you need help remembering to use your gift card in a timely manner, follow these "5 Tricks to Help you Remember to Use Your Gift Cards."
~~ Greg Barker, UI Developer at GiftCards.com