Did you know that there are two ways to make your own gift cards? You can print custom gift cards on-demand or you can print egift cards are home.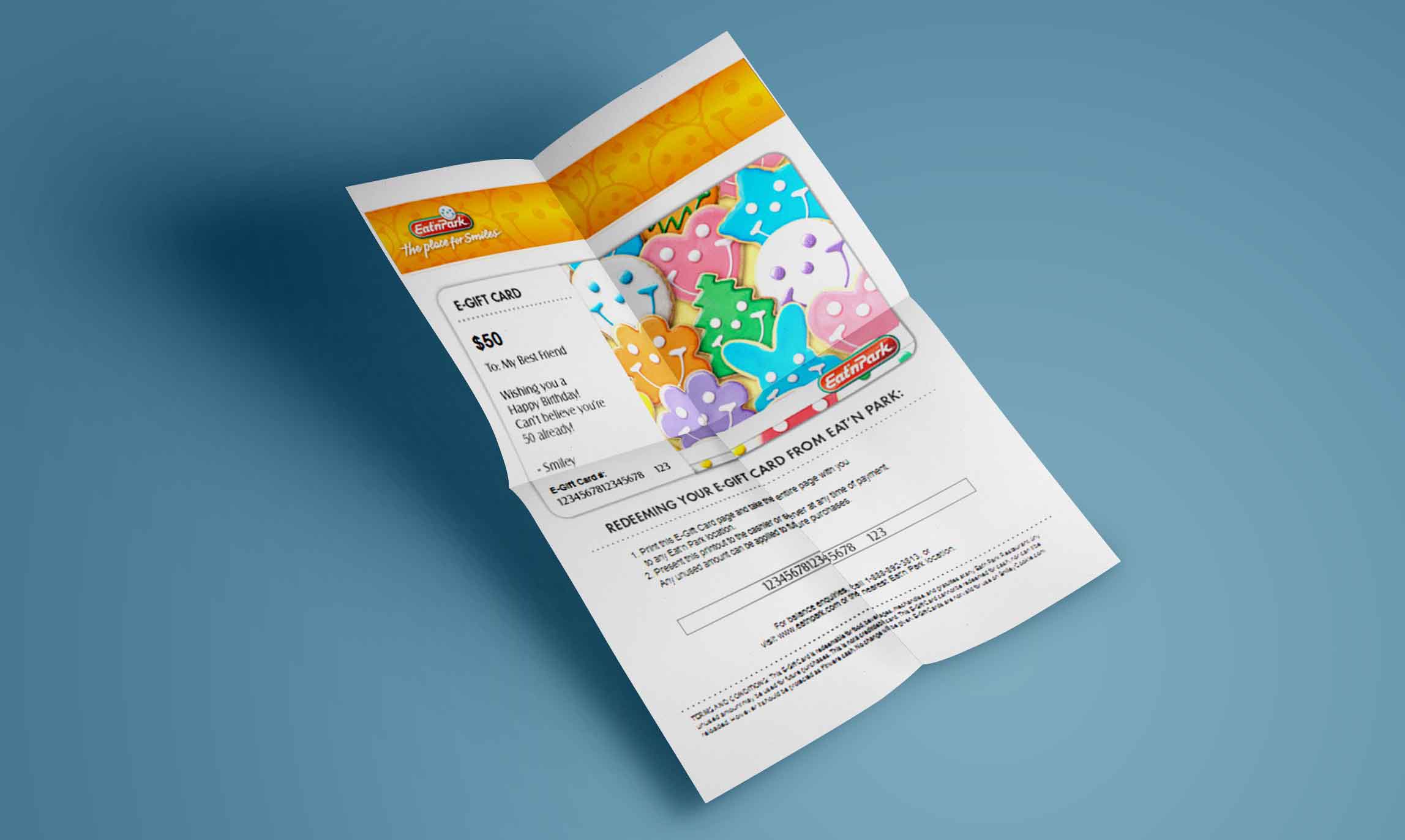 When gift cards first came out, you could only buy them from the issuing store or restaurant. Then we got the gift card kiosk which allowed us to buy gift cards for other stores while shopping at our preferred stores. Then online gift cards came into the picture, then personalized gift cards became an option and so forth.
As the popularity of gift cards continues to grow, so does the rolling snowball of ways in which we can buy them.
Now people want to know if they can print their own gift cards. The answer is yes, and sort of.
How to Print Your Own Gift Cards
There are two types of what you might call "printable" gift cards.
The first is a print-on-demand gift card that is a unique, custom-made plastic gift card printed professionally and shipped to the buyer or mailed directly to the recipient. The second type of printable gift card is an electronic gift card (egift card) that can be printed at home onto paper either by the giver or the receiver.
The first is a fully custom plastic gift card that looks great, but takes time to print and ship. The second is almost instant, but must be printed on paper and may need to be folded or crafted up to look a little more giftable. Below, I'll share more details about each.
Option 1: Create Your Own Custom Plastic Gift Cards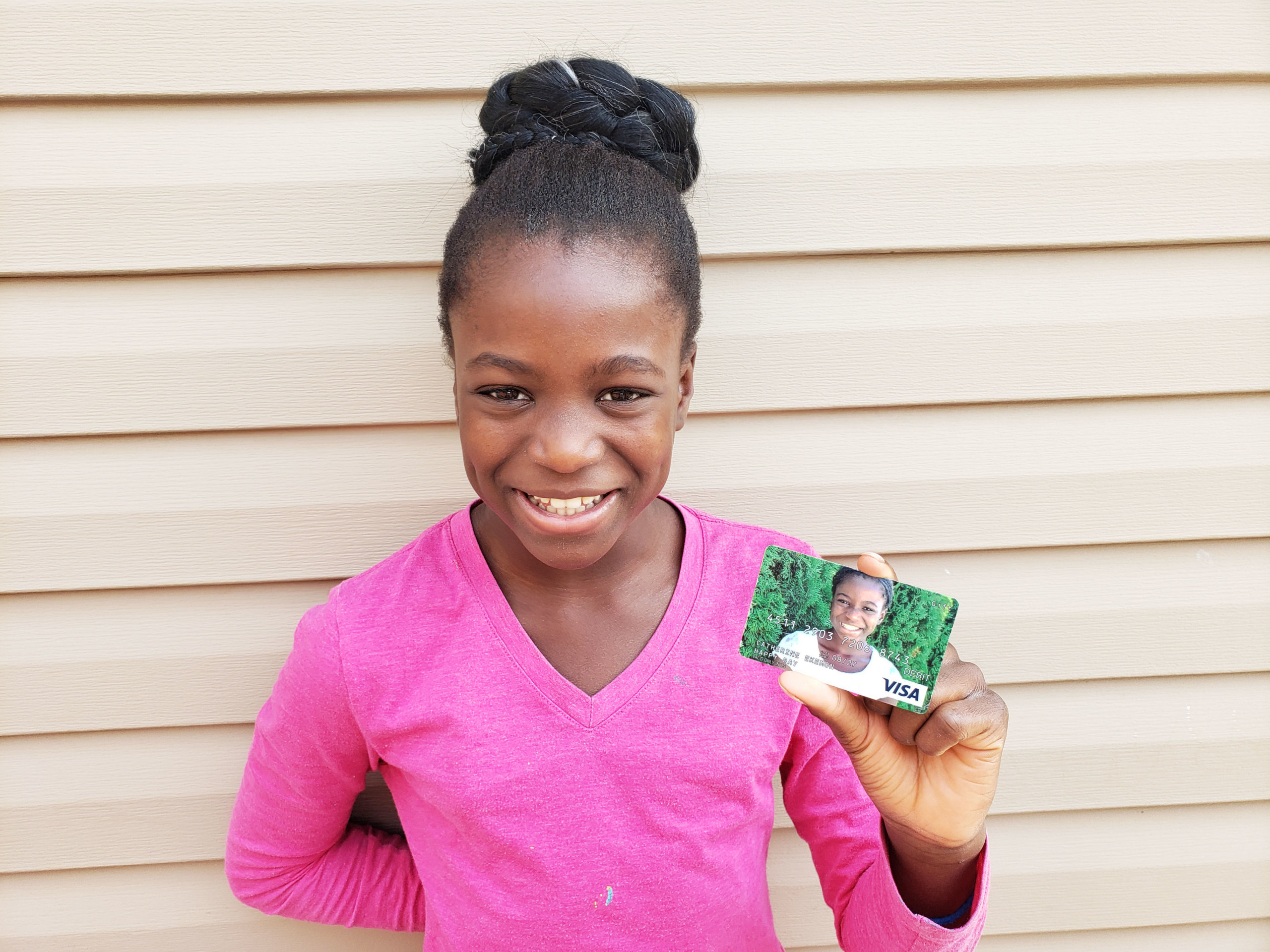 Custom gift cards are plastic gift cards that are personalized and printed on demand. Unlike the gift cards at your favorite merchant (think of the little rack next to the checkout line with a stack of gift cards in it), these gift cards aren't printed until a customer orders one.
With a print-on-demand gift card, you can select the image you want to use, add a custom-embossed message and choose the dollar amount as well. While there are an increasing number of personalized store brand gift cards available, printable Visa gift cards and Mastercard gift cards are the most popular.
BUY NOW: Custom Gift Card.
Option 2: Print an eGift Card at Home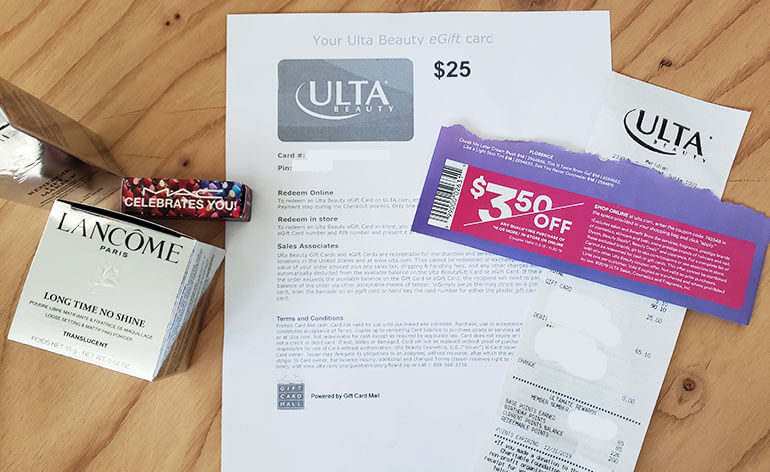 Although egift cards are typically delivered via email, text or social media, some companies give customers the option to print egift cards at home. I like this option because it provides a way for last-minute shoppers to buy the gift cards they want but still deliver them in person, if desired.
In all honesty, every egift card can be printed at home–they just don't all look like gifts. For example, you could order an egift card and have it delivered to yourself. From there, you would click the link inside the email or text to claim the gift code. You can print this code on your printer, but it might look more like a receipt than a present.
When I reviewed egift cards from top merchants, I found the following stores and restaurants will let you print gift cards at home with a "presentation" look:
I have printed egift cards at home, then taken a little care to dress them up with a cardstock backing or decorations such as washi tape. I also sometimes deliver these gift cards with coupons I find or other ways to save. This shows the recipient that I may have purchased the egift at the last minute, but I most certainly did it with intention.
You might also put a printed e-gift card in a nice envelope or deliver it with a homemade treat.
Another Option: At-Home Activation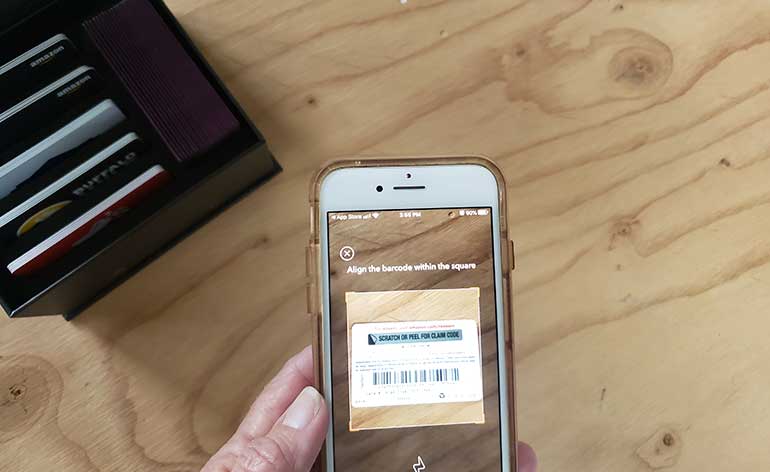 If you're searching for a way to print a gift card at home, you might also consider at-home activation. This is a new trend I'm seeing in the marketplace where gift card companies (and some stores and restaurants) are giving consumers blank gift cards that they can "buy" (load value onto) from a website or app. Stores like American Eagle have this function on their website, but you have to get the cards from the store. CardNow is an option if you want to have a variety of gift cards available to activate when and where you want.
In this blog post, I share some ways I've seen at-home gift card activation work. Check that out for more ideas.
More Ideas
The type of printable gift card you're looking for really depends on your needs.
If you want to print and ship a gift card directly to the recipient–without ever touching it yourself–then go for a customized, print-on-demand gift card. On the other hand, if you're looking for a gift card you can print at home because you don't have time to run to the store, then print an egift card instead. Either way, you'll get the opportunity to personalize the card with a message, a dollar amount of choice and possibly even a photo.
Do you have other gift card questions or need more gift card help? Ask me in the comments below or reach out to me at @GCGirlfriend on Twitter.
Happy Gift Carding!
~Shelley Hunter, Gift Card Girlfriend