Ever wanted to return a gift without a receipt? Read one shopper's experience to learn how to successfully return gifts without receipts.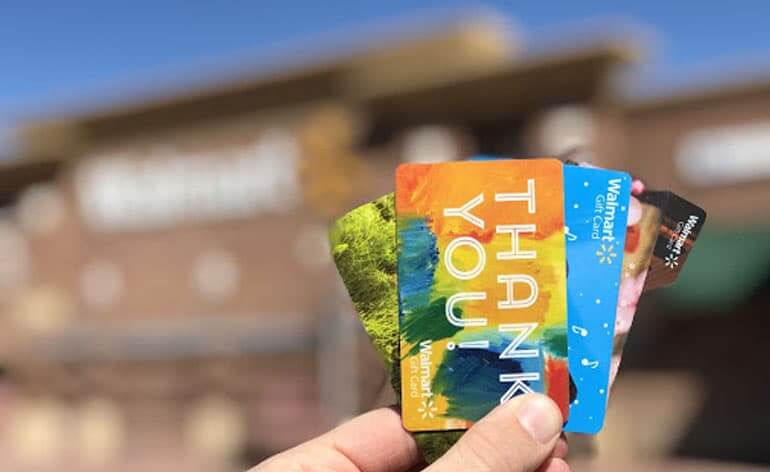 One of the things I love about Target is that returns are so easy. If you have the debit or credit card used to make a purchase, the cashier can look up the transaction, confirm the amount paid, and quickly give you a refund in the form of cash, a credit to your bank card, or a merchandise return gift card. Walmart returns are similarly easy if you have proof of purchase.
Returns are necessarily different if you cannot provide proof of purchase.
According to the National Retail Federation's 2018 Organized Retail Crime Survey, "the most prominent type of return fraud involves taking merchandise and returning it for a refund" costing retailers an all-time high of about $780K per $1B in sales. That's why returning gifts without a receipt can be a challenge.
In this guest post below, Cameron Fry shares how he successfully returned wedding gifts to two popular stores without receipts. Though we know store policies are in place for legitimate loss prevention, it is nice to know that stores will also work with people who need to return items they cannot use.
This is Cameron's experience.
How to Return Wedding Presents Without Receipts
Guest Blogger: Cameron Fry
I walked into Walmart with a cooler, a waffle iron, and an ice cream maker. I walked out with a cooler, a waffle iron, and a feeling of embarrassment.
Since writing my post on the questions to ask before registering for your wedding, I decided to elaborate on a second pain point my new bride and I experienced — returning gifts without receipts. Despite being incredibly grateful for the gifts received, we simply had no use for duplicate gifts plus a few rogue gifts (not from the wedding registry) that we knew we'd never use.
Below are my tips for returning gifts without a receipt.
Tip #1: Be Mentally Prepared
The most important thing to do before taking wedding gifts without receipts back to the store is to get mentally prepared for the process. Many stores are tightening their return policies to reduce merchandise return fraud, and cashiers are being trained accordingly. In the survey mentioned above, the NRF reports that 37.9% of the retailers who responded have made policy changes to reduce "returns, trespassing and point-of-sale" problems. That means you may have to do a little extra work to return merchandise that was not stolen.
Tip #2: Research Gifts and Return Policies Online Before Going to the Store
Have you ever taken a gift back to the store only to have the cashier tell you that the item isn't sold in their stores? That can be a little embarrassing.
Since returning multiple wedding gifts without a receipt is a bit of a challenge to begin with, it's best to find out if the items are carried at the store you're planning to visit before you walk up to the return counter. Below are the things I researched before taking an unwanted gift to the store:
Where is this item sold?
How much can I expect to get for the product?
What is the store's merchandise return policy?
I know these steps require a little extra work, but I guarantee you'll be less embarrassed than I was if you do this research beforehand.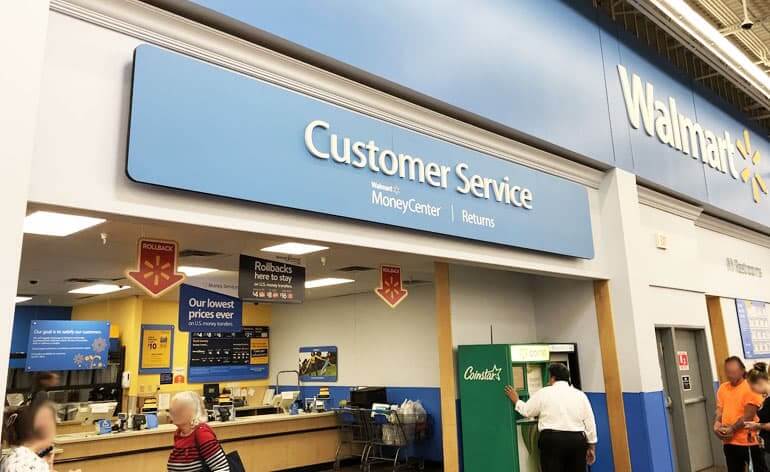 Tip #3: Walmart Returns Without Receipts
Due to Walmart's large selection of products, my wife and I believed that three of the products we needed to return most likely came from Walmart. After we confirmed the products were sold at this store (see Tip #2), we made our first attempt to return the gifts. As you already know, that didn't work out so well. But we went home, regrouped, and took the following steps to successfully return all three items to Walmart without receipts.
Walmart's Return Policy: My first trip to Walmart got shut down when the cashier told me I could only get up to $50 in store credit on a single transaction if I didn't have a receipt. So, I returned one item and walked out with the other two for a different day.
For Walmart, the process of making the actual returns was fairly easy: you bring the item in with a valid ID, they log your transaction in their system, and they give you a gift card for the value of the item. That seemed reasonable. However, there was a catch. The system flags you for potential fraud if you return more than three items in an unknown time period.
The Workaround: On my third return, I could feel my stress level rising when the cash register started to beep, and a warning sign flashed on the display screen to notify the clerk of the number of returns I had recently made. The cashier informed me that I was being flagged for excessive returns without receipts in a short amount of time. As I explained that I was simply returning wedding gifts, the cashier suggested my wife bring in any additional gifts we want to return. I appreciated the advice.
Tip #4: Target Returns Without a Receipt
Target's Return Policy: Like Walmart, Target also has a limit on the number of returns you can make without a receipt. Their policy, however, is a little stricter. Each person can only return $100 worth of merchandise per year without a receipt. Having learned from our Walmart return experience, we knew it would take more than one person to get our wedding gifts successfully returned to Target.
The Workaround: I returned some items, my wife returned some items and I asked my mother-in-law to return an item for us as well. This is not an ideal situation or the most efficient way to return wedding gifts, but at least we were able to get merchandise return credit in exchange for presents we appreciated but could not use.
Tip #5: Returns to Other Stores Without a Receipt
To save you a little time, I looked up the return policies for a few other popular stores for wedding gifts. Their "returns without a receipt" policies are as follows:
Crate & Barrel's Return Policy: According to their website, Crate & Barrel is "unable to accept any items for return or exchange without proof of purchase." Proof of purchase includes a receipt, packing slip, order number, or gift registry number. The store can also verify proof of purchase by looking up the receipt if you have the bank card used to make the purchase. In short, you will not be able to return an item from Crate & Barrel without a receipt.
Bed Bath & Beyond: According to the Bed Bath & Beyond website, "Items that are new and unopened may be accepted and will receive current selling price less 20%, in the form a Merchandise Credit. Returns of open or used items without a receipt will not be accepted." The site also notes that there may be exceptions and that some returns may be denied.
Amazon.com: According to the Amazon.com website, "The Online Returns Center allows gift recipients to return items marked as a gift at the time of purchase." To initiate a return, you'll have to use the packing slip that came with the product. The site additionally explains that you'll have to contact customer service if "the item was not marked as a gift at the time of purchase."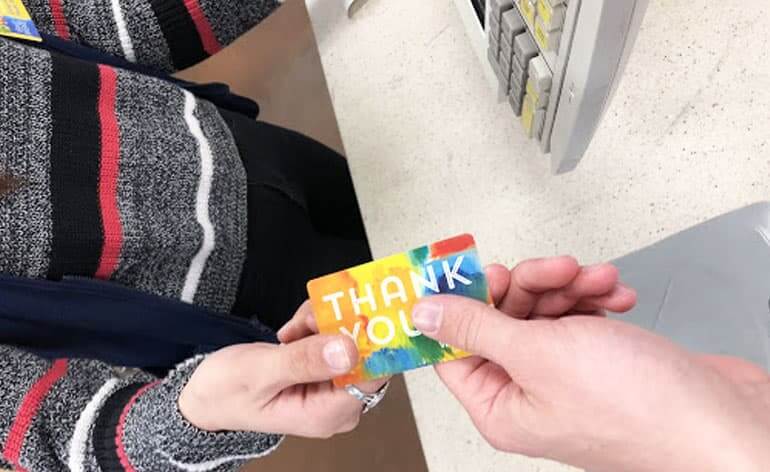 Tip #6: Returns are Easier If You're Registered
Are returns easier if you are registered at that store? Yes, and no…
The good news: If you are registered at a store and must return a duplicate or extra item, the exchange process can go very smoothly. The cashier will look up your registry and verify that you registered for the item. Once found, you'll get a refund.
The bad news: Even though it may be easy to process returns from your registry, you will get a merchandise return credit card or a gift card in exchange. If you are hoping to get cash for those extra registry items, you might be disappointed. Also, if you're returning an item that is not on your registry, then the "no receipt" rules above apply.
Some Advice for Gift Givers
If you are giving someone a wedding gift or a shower gift, I suggest the following:
Deliver the gift with a gift receipt. Most stores will provide a gift receipt if you ask for it at the time of purchase. Give this gift receipt to the couple so they can return the item as needed and receive the full purchase price in return. You can keep the full receipt if you need it for your records.
Buy a gift from the wedding registry. If you buy something from the registry, the couple can return the item hassle-free if they change their minds or receive duplicates. While it may be tempting to buy something that isn't on the registry, only do so if you also give a gift receipt along with your present. Without a receipt, the couple may have difficulty returning the item if it is something they don't want or can't use.
Buy a gift card. To avoid returns altogether, give the newlyweds a gift card to the store they registered at or select a gift card to a favorite restaurant, a gift card to any home goods store, or a gift card that can be used at multiple places like a Visa gift card. (Here's a list of the best gift cards for newlyweds.)
My wife and I are grateful for the generosity of our friends and family members. Barring these few gift exchanges, we received many items that we love. And we will most definitely use the merchandise return credit to buy other things we need to set up our first home together.
Though we suffered through some embarrassing moments, I am hopeful that sharing these experiences will help others have a smoother transition from duplicate/extra wedding gifts to in-store credit/gift cards.
Now go out there and make those returns like a boss, even without a receipt!
~ Cameron
Gift Card Girlfriend Thoughts
This is a tricky situation because stores are getting beaten up by shoplifters who steal merchandise and then return the stolen merchandise for cash or store credit. To combat this type of fraud, businesses spend millions of dollars on a variety of increased security measures. The cost of the increased security is often reflected in the prices the rest of us will pay for the very merchandise that is being stolen. It's an ugly cycle. So I totally get why stores make it hard for people to return products without proof of purchase.
This is just one of the many reasons I prefer to give people gift cards.
If I do buy a product instead of a gift card, I always deliver it with a receipt. The last thing I want my friends or family members to do is spend time in a return line, get less money than I paid for something or leave a shop feeling embarrassed like Cameron did. That's not a "gift" anyone needs.
If you have questions about gift cards to buy, where to register for wedding gift cards or need gift card help on any other topic, let me know in the comments below or reach out to me on Twitter (@GCGirlfriend) or Instagram (@Gift.Card.Girlfriend).
Happy Gift Carding!
~Shelley Hunter, Gift Card Girlfriend