Best gift cards for guys plus what makes a great holiday gift card for a man. The secret is to think about how he will use the gift card.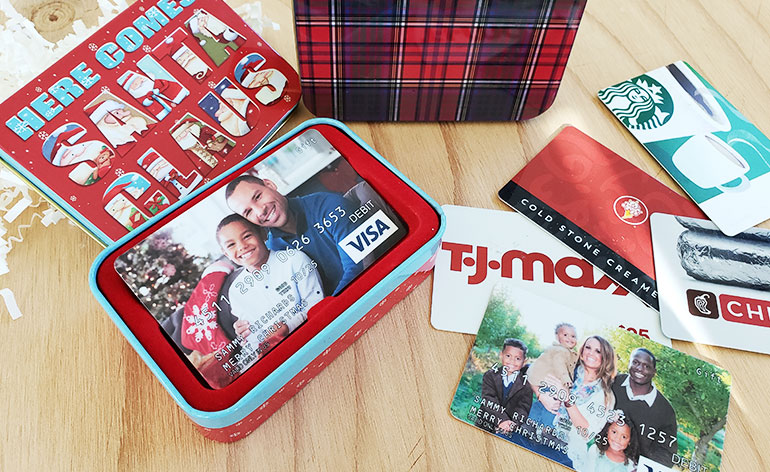 A male friend of mine once said, "If I have to return a gift, it's dead to me." From the long return lines to the uncomfortable moment of learning how much money the gift is worth, he loathes the process of returning merchandise. As a result, his closet is full of pants that don't fit, sweaters he won't wear, and gadgets he'll never use–all new with tags, some still in gift bags.
While I don't think any of us enjoy returning gifts, the men I know seem particularly reluctant. That's why gift cards for men are a popular choice. Recipients can get what they want without the hassle of first returning something they don't want. So, unless you're absolutely certain the present you intend to buy is what he wants and is in the right size, style, and color, buy a gift card instead.
Below are the best types of holiday gift cards for men:
1. Visa or Mastercard gift cards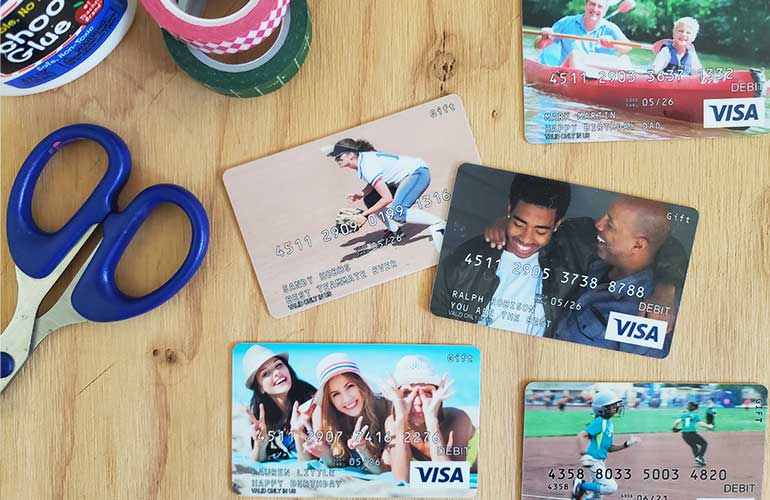 Because these gift cards can be used anywhere Visa® or Mastercard® are accepted, men should be able to buy just about anything they want. From high-end items such as windowpane sport jackets, gourmet dinners, and online concert tickets, to mundane things such as gas and groceries, these versatile gift cards can be used in person or online with almost unlimited creativity.
Buy Visa Gift Cards or Mastercard Gift Cards
2. Multi-Store gift cards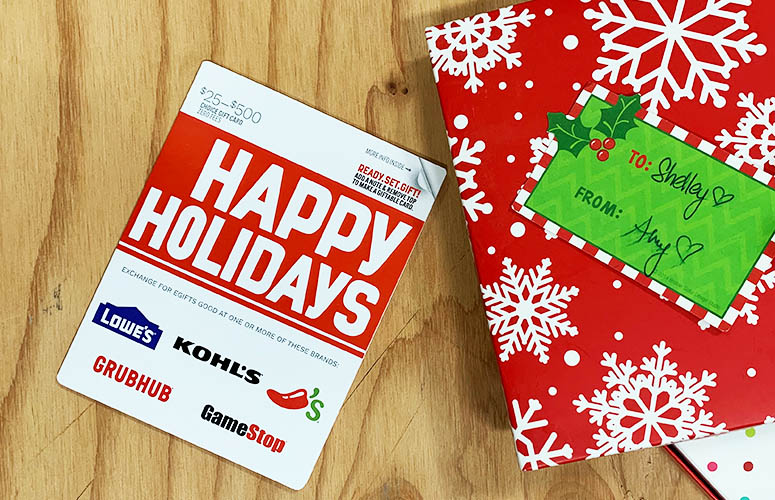 If you're not sure which gift card to get the man in your life but you want something more specific then a general use card, try a gift card from the Multi-Store Card family. Happy Holidays gift cards are usable in the stores and restaurants listed on the card and there are several to choose from.
3. Giving Good® gift cards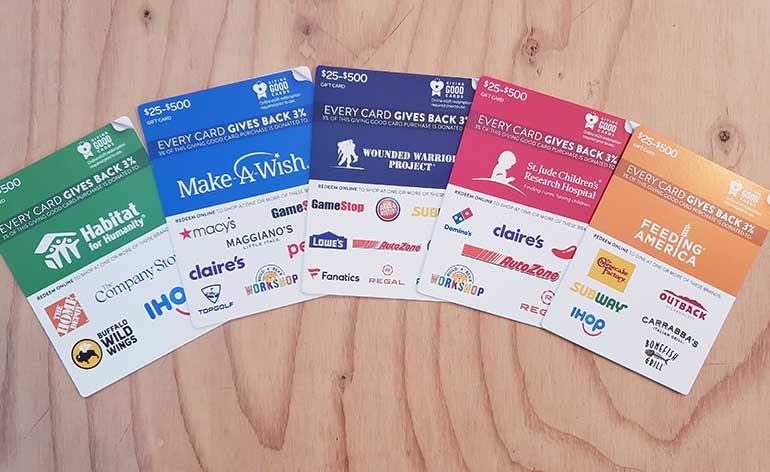 If you want a gift card that does a little more this holiday season, then try the new Giving Good® gift cards. Each is usable at the stores and restaurants listed on the card and 3% of the purchase price is donated to the charity listed on the card. You can get a gift card that benefits Wounded Warrior Project, Habitat for Humanity, Feeding America, Make-A-Wish or St. Jude Children's Research Hospital.
4. Favorite restaurant gift cards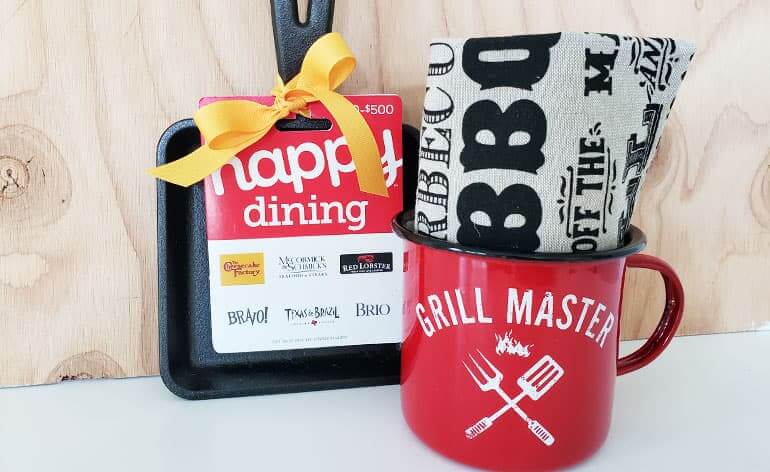 From his favorite bistro to the sandwich shop near his office, restaurant gift cards are favored among men. One less meal to "hunt and gather" must be part of the appeal. And again, if you're not sure which restaurants he will enjoy the most, try the Happy Dining or Happy Eats gift cards.
Buy Happy Dining gift cards, Happy Eats gift cards or top restaurant gift cards
5. Experience gift cards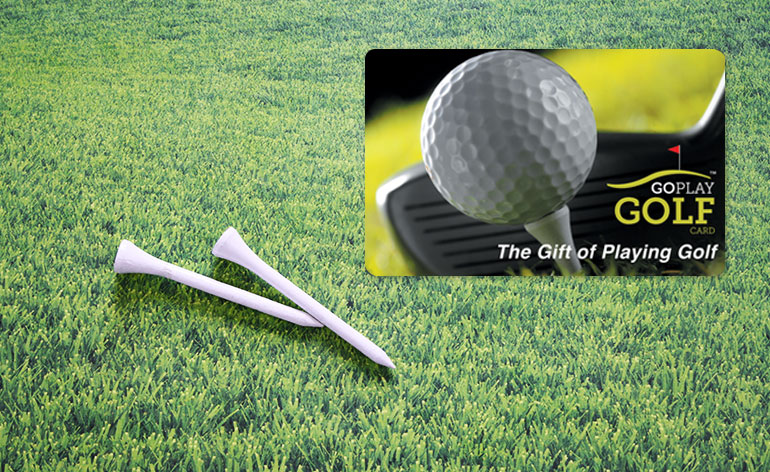 Whether it's a golf outing, a gourmet cooking class, or the chance to ride shotgun with a professional driving instructor, men are increasingly focused on "experiences." Adventure gift cards that facilitate checking items off the bucket lists are fun for men to redeem and to tell stories about afterwards. Try the new Go Play Golf, a Groupon gift card or one of the others in my list the best experience gift cards.
Buy a Go Play Golf gift card.
6. Online store gift cards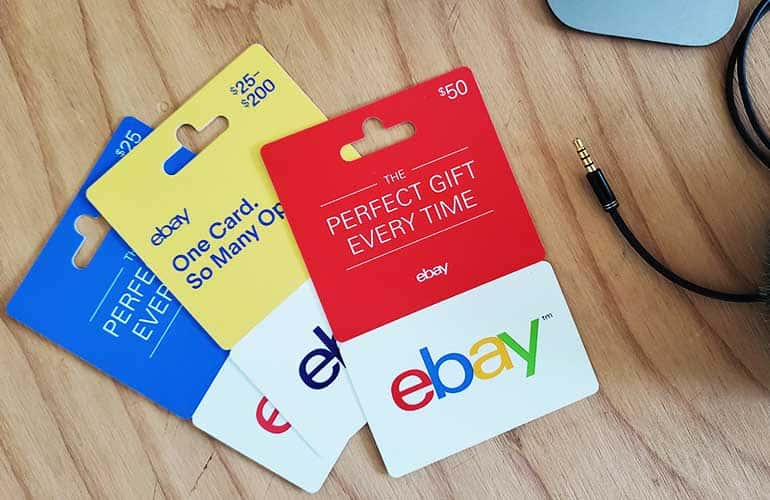 While some men dislike going to the store to return merchandise, others detest shopping altogether. For the mall-averse, get a gift card for an online store such as Amazon, eBay, or iTunes. Or branch out with a gift card for a unique online store such as Zappos.com. Since most physical stores have an online counterpart, it's fairly easy to get your man a gift card he can use without having to brave the shopping center.
Buy a Zappos gift card or Amazon gift card.
7. Electronics gift cards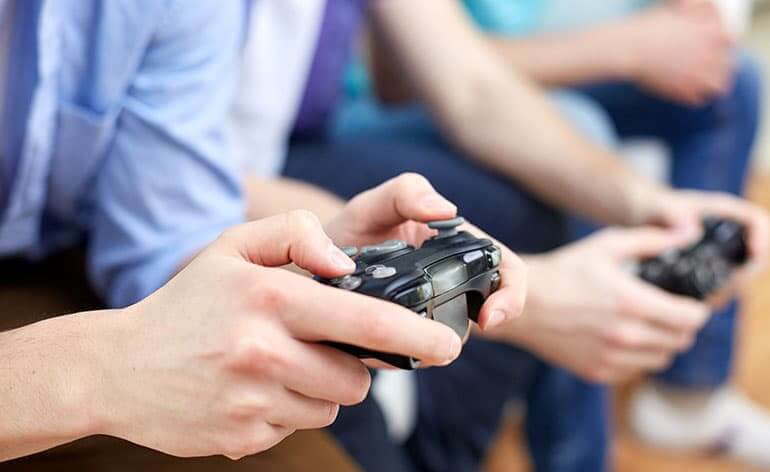 With smartphones and other connected technology being common place in our homes and offices, electronics gizmos and gadgets are no longer considered a fanciful gift. Men need ear buds, speakers, new laptops, connected devices and more. With an Apple Store gift card, he can upgrade a device or buy a new accessory. With a Crutchfield Electronics gift card, he can buy speakers, software, gaming equipment, a new TV and more. If the man in your life is digitally connected, then try one of these gift cards.
Buy a Crutchfield Electronics gift card
8. Department store gift cards.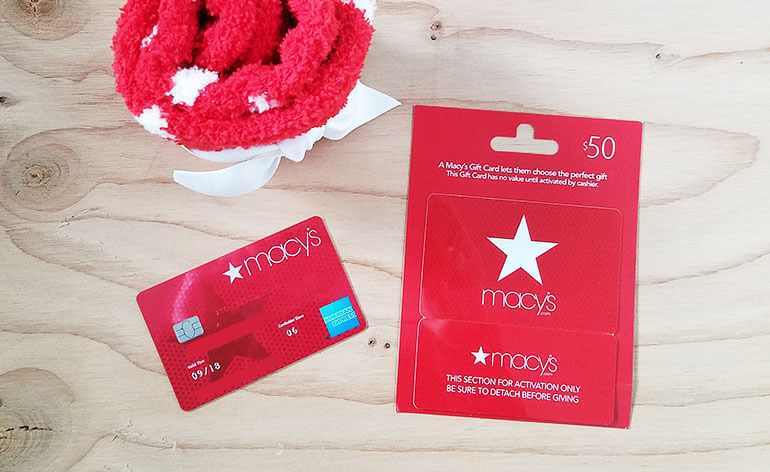 Does your guy have a favorite department store for business clothes, casual clothes or business-casual clothes? If so, then get a gift card to the place he most often shops for those items. Though he may have a closet full of pants, shirts and socks, it's nice to stock up at least once a year.
Buy a Macy's gift card or a Kohl's gift card
9. Outdoorsy gift cards.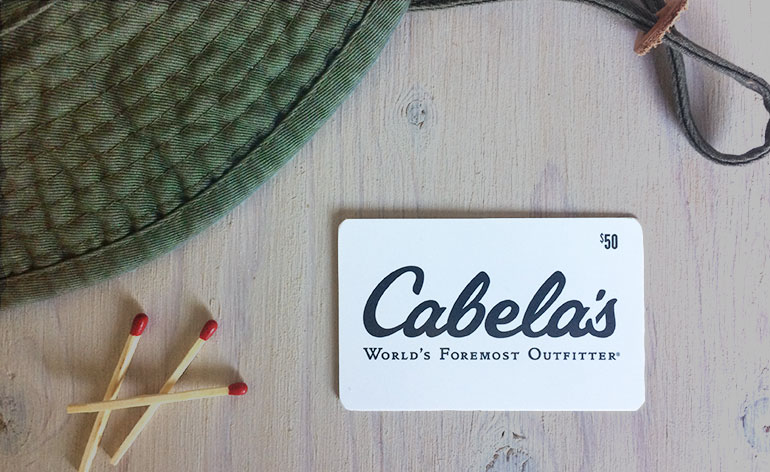 Is your husband, brother, son or boyfriend into hunting, hiking, camping, rafting, boating or other outdoor adventures? Then get a gift card he can use to load up on supplies for his next trip. He can use the gift card to buy equipment, clothing and more.
Buy a Bass Pro Shops gift card, Cabela's gift card or REI gift card
10. Sporting Goods gift cards.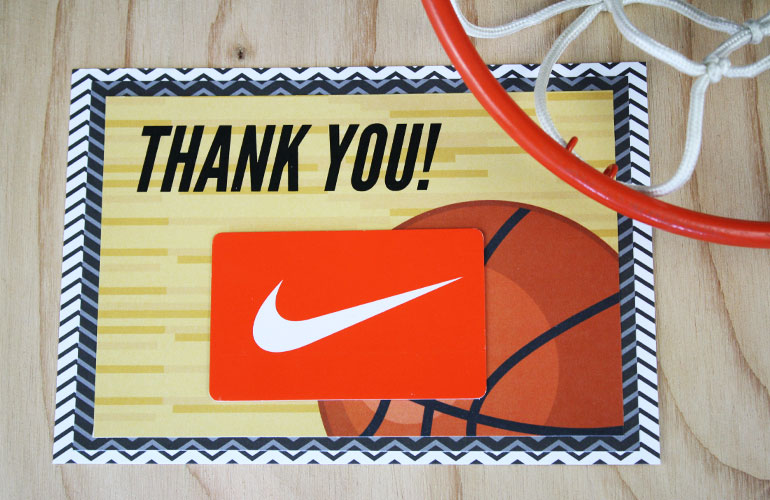 From the outdoors to the indoors, with a little bit of cross-over too. Look for gift cards to sporting goods stores like Dick's Sporting Goods to fulfill your man's holiday hopes.
Buy a Dick's Sporting Goods gift card, Under Armour gift card or Foot Locker gift card
11. Music or Streaming gift cards.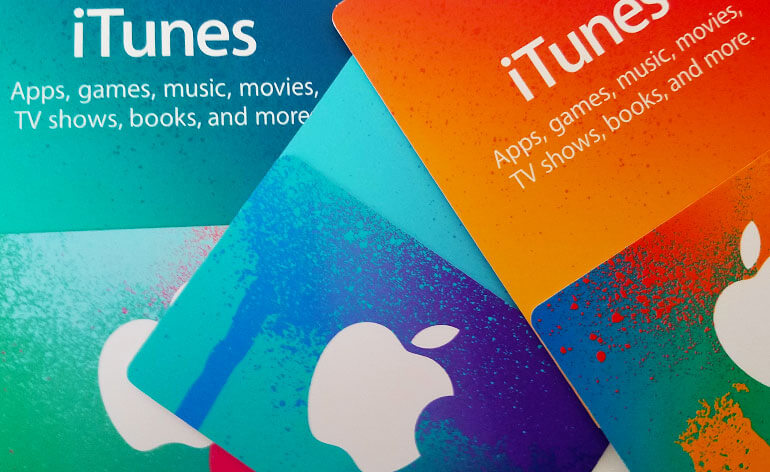 The men get a bonus because I can't let this list end without adding music. Whether they prefer to download their own tunes or check in on a subscription, gift cards to Spotify, iTunes, Xbox and other streaming services (yes, even games) are a good fit.
Buy a Spotify gift card, Xbox gift card, Gamestop gift card, Hulu gift card or Netflix gift card
What Other Gift Cards do Men Want?
Year after year, gift cards are named the most requested gift on holiday wish lists. So why do we persist in buying anything else? Despite well-meaning attempts, selecting the right size clothes for someone else is a challenge. Matching the recipient's taste is guesswork. And finding non-clothing items that fit the receiver's household or lifestyle is a gamble. Unless you guess perfectly, the product you lovingly select this holiday season could end up in the back of the closet before the end of the year. Nobody wants that. So save yourself the anguish of shopping and spare recipients the frustration of return lines. Get gift cards for men this holiday season.
Though you might be tempted to buy the guy in your life a gadget instead of a gift card, read this post on "Gift Cards or Gadgets" and this post on the "Worst Gadgets of 2017 before making a selection."
Happy Gift Carding!
~Shelley Hunter, Gift Card Girlfriend