The best gift cards to buy for kids on Easter–plus what makes each gift card so perfect!

10 Best Easter Gift Cards for Kids
When I think of Easter gifts for kids, I envision simple things like chocolate Easter bunnies, baskets full of jelly beans and small toys or trinkets. So when it comes to picking out the top Easter gift cards for kids, I tend to think along those same lines. However, I also buy my children new church clothes for Easter Sunday. When I hit the stores to do that, I am reminded that the holiday coincides with spring weather and often times spring break. So in this list of the best gift cards to buy kids for Easter, I have included a little of everything–simple gift cards the kids can use plus more extravagant gift cards to make the springtime more special.
If you're wondering what criteria makes a great gift card for kids, then read my holiday list for kids as well. In that post, I explain that the best gift cards for kids are ones that can be redeemed without (too much) parental involvement. It just makes it easier if kids can redeem gift cards on their own.
1. Gaming gift cards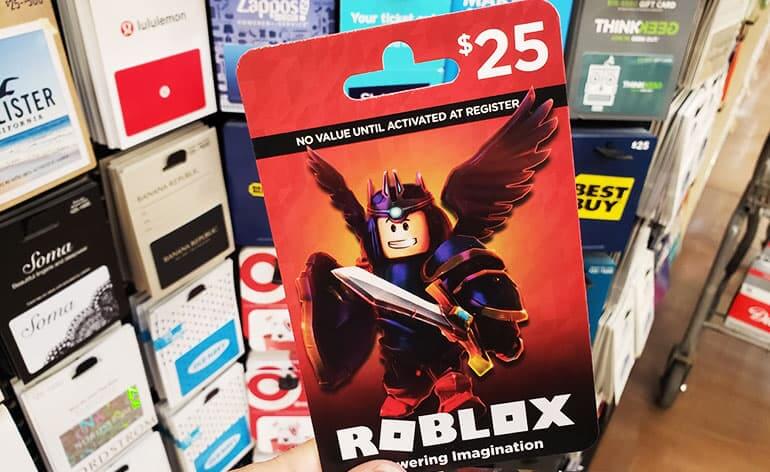 If your child has a smartphone or other mobile device, then get a gift card that can be used to download music, games and other apps. Although there are many downloads available for free, kids love to be able to upgrade to advertisement-free versions of their favorite digital activities. My nephews are big into Roblox and Nintendo, so I have to include those as top choices.
2. Target or Walmart
Target and Walmart gift cards are great for kids because each store sells a wide variety of merchandise. So whether children want to buy fun items such as toys and electronics or more practical goods such as new clothes and room accessories, these gift cards can be used for either.
3. Visa Gift Card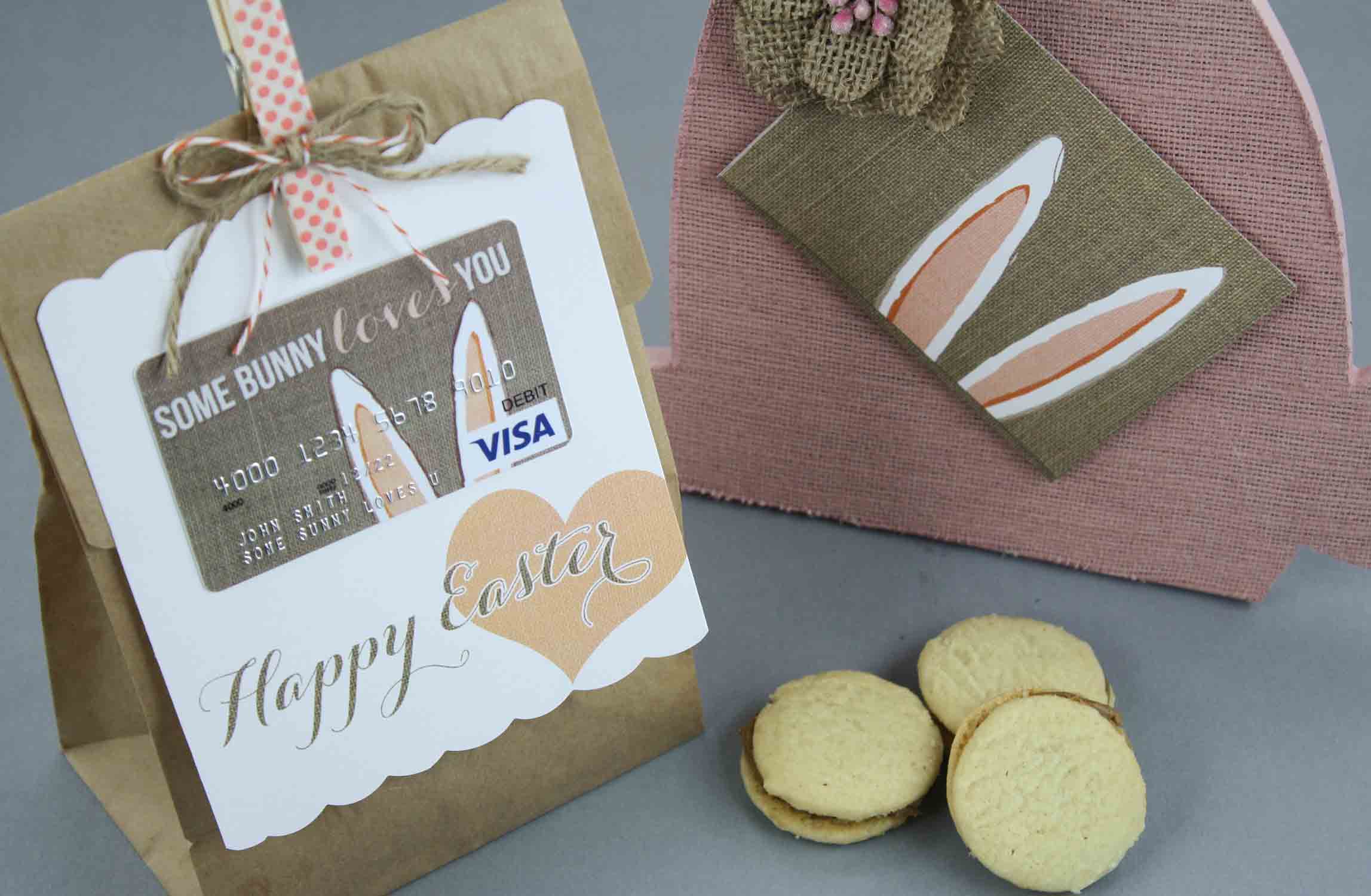 Speaking of versatility, Visa Gift Cards and Mastercard Gift Cards can be used nearly everywhere Visa debit cards and Mastercard debit cards are accepted. To make these gift cards more personal, you can turn either a Visa or Mastercard gift card into a personalized gift card with the child's image, name and a special message. (My kids have held onto the cards I've made for them even after the money has been spent. Trust me, this is a winning gift card, and I am not just saying that because we make them, I am saying that because personalized gift cards always draw a great reaction from the people I give them to.)
4. Amazon.com
The great thing about Amazon.com Gift Cards is that they can be sent just as easily as they can be spent. Plastic is a great option, of course, but you can also order an electronic Amazon.com Gift Card on Easter morning and still have it delivered alongside the baskets from the Easter Bunny. With so many products to choose from, kids can buy gear for spring training, organizers for spring cleaning or a new swimsuit for spring break.
5. Movie Gift Card or Other Entertainment
When my younger kids received movie gift cards for Christmas, they complained that the gift should have been given to me since I don't typically make them pay for their own movies. But now that my kids are a little older, they like having movie gift cards so they do not have to ask me for money when they want to see a movie with friends. So I'll let you be the judge. Since I like gift cards that create an experience for the recipient, buying one to treat the children or a family to an outing at the movie theater, bowling alley, ice skating rink, batting cages or arcade are all good ideas to me.
6. ColdStone, Baskin Robbins, or a Local Ice Cream Store
If you want to treat the kids, but don't want to load a great deal of money onto Easter gift cards, then kid-friendly restaurants are perfect. I'd add Jamba Juice, Dairy Queen and even Starbucks to this list. For as little as five dollars, each gift card could be redeemed for a yummy item or two from the menu.
7. Subway, In-n-Out Burger, Taco Bell, and other fast foods
Now that I have a child in middle school and one in high school, I'm finding that each wants the freedom to "dine" with friends like us big people do. Rather than handing over a ten dollar bill, give your tween or teenager a gift card to a favorite hangout. Like the ice cream gift card suggestion above, you do not have to spend a great deal of money to make these gift cards usable.
8. Favorite Clothing Store
Whether the kids in your life need new church clothes for Easter Sunday or have outgrown last year's shorts, spring is a great time to buy. The new colors of the season are on the racks, the weather is changing and thoughts of summer vacation are starting to bubble up. With an Easter gift card to a favorite clothing store such as Old Navy, Forever 21 or H&M, there is an opportunity to buy something your child needs and still have fun.
9. Multi-Store gift cards
If you aren't quite sure which gift card to get, try a multi-store gift card that gives the recipient a choice of experience. Each gift card is usable at any of the stores and restaurants featured on the card plus it can be divided if there's enough money on the card.
10.Toy Store or Craft Store
Finally, the toy store. Get your son or daughter a gift card to a local toy store, game center or craft store so he or she can pick out a new game or a new activity. If the kids have been cooped up all winter, then this may be the perfect way to get them up, outside and moving again.
What do you think?
Did I miss any of your favorite Easter gift cards for kids? The gift cards listed above are fairly universal and follow my criteria for the best types of gift cards for kids. You can always get more unique gift cards such as gift cards to local restaurants that the kids love, a downtown bookstore or the yogurt shop you visit on the weekends. Just make sure that the gift card is easy to redeem both for the kids and for the parents. Read this post on how to help kids redeem gift cards for more explanation.
If there's a kid-friendly gift card that you think should be on this list, let me know in the comments below or reach out to me on Twitter (@GCGirlfriend). I would love to see your additions.
Happy Gift Carding!
~Shelley Hunter, Gift Card Girlfriend