Learn about ULTA Gift Card benefits, creative ways to give ULTA Gift Cards, how to check ULTA Gift Card balances, and more.
First, a Beauty Confession
I grew up with drug store cosmetics and no idea what products to use or how to apply them. I bought makeup in colors that seemed to match my skin and hoped I looked okay. Only a couple of years ago did I finally sit down with a beauty consultant to get help. In taking the time to personalize my routine and to spend a little more money on the products that are right for me, I discovered three things. The first, is that I feel more confident in my look. Second, it is better to spend a little extra money on the right makeup than repeatedly buy less expensive beauty products that are not a match. (Seriously, how many times did I buy more than one bottle of foundation from the drug store simply because I guessed wrong and could not return the opened bottle?) And lastly, staying current requires repeating the process–talking to beauty consultants and making new choices on a regular basis rather than simply re-ordering the bottles that just ran out.
So where do you find a beauty consultant? Well, the first time, I hired someone to come to my house and help create a look for my TV appearances. Seeing the positive response that I received from her tips and tricks, I decided that I also needed a more casual everyday look as well. For this, I went to a beauty counter at the mall. Today, I am going to ULTA.
The ULTA Beauty Experience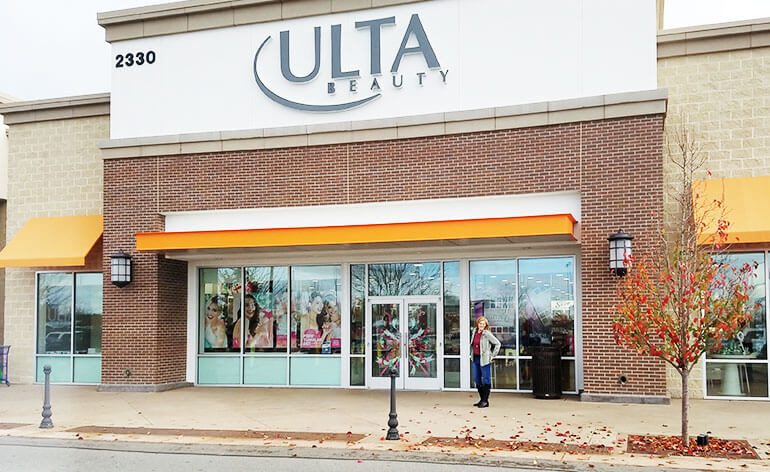 Gone are the days of just two choices for cosmetics. In addition to drug stores and department stores, we now have beauty retailers that sell cosmetics, fragrance, skin, hair care products and salon services–all in a range of price points. And the beauty advisors at ULTA know the products, have tried the products themselves and they are trained to give you personalized service.
The reason I prefer stores like ULTA for hair and makeup products is because the stylists and advisors are able to recommend a wide variety of brands. When you go to a drug store, there is seldom anyone available to help. At department stores, the stylists each work for the brand he or she will recommend. But at ULTA, there are stylists available to help you pick cosmetics and other products that are right for you and for your budget.
What ULTA Gift Cards are Good For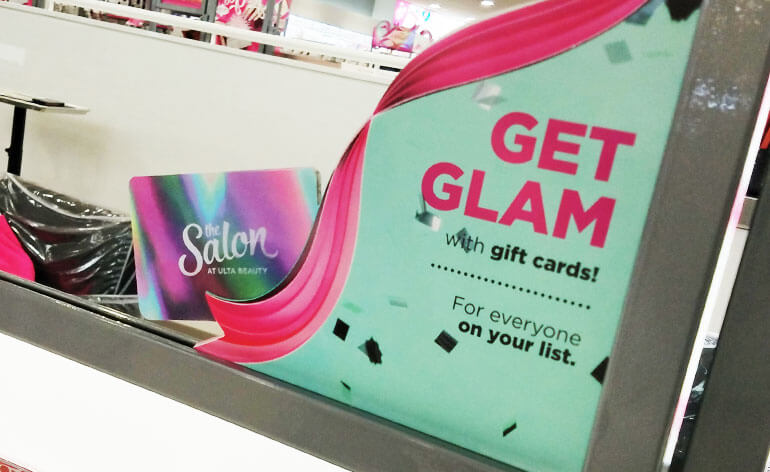 When you give someone an ULTA Gift Card, you are not just giving that person a gift card for cosmetics. You are giving the recipient a beauty experience. He or she can certainly walk into the store and use the gift card to buy the same products previously purchased, but if at all inclined, this gift card is a ticket to so much more.
ULTA Gift Cards and eGift Cards are redeemable for merchandise and services in all ULTA locations in the United States and at ULTA.com. Here are just a few of the things you can buy with an ULTA Gift Card:
Salon Services
ULTA Gift Cards can be redeemed for ULTA Beauty Services which includes a full-service salon, a brow bar and a skin bar. If you follow #UltaBeauty on social media, you will find tons of pictures of cuts and color that people have had done at ULTA Beauty salons. (TIP: Use these pictures to show your stylist exactly what you want.)
Makeup
ULTA Beauty carries top department store brands like Benefit Cosmetics, Clinique, MAC and L'Oréal as well as budget-friendly brands such as Revlon, CoverGirl and NYX. Additionally, ULTA has a carefully curated selection of makeup brands such as Urban Decay, BECCA, LORAC, Too Faced and many, many, more.
Skincare Products
In addition to a full line of cosmetics, ULTA also carries a full line of skin care products. So ULTA Gift Card recipients who do not want to buy cosmetics can always redeem their gift cards for moisturizers, lotions, serums and hundreds of other products to make skin look and feel great.
Fragrance
A quick look at the ULTA line-up of fragrances shows all of the top fragrance brands including Calvin Klein, Michael Kors and Marc Jacobs plus some lesser known brands as well. With so many choices, people who like to wear perfumes and colognes will certainly find something to buy.
Hair Products
Whether you take advantage of the salon services or not, ULTA Beauty also carries a full line of hair care products for all hair types. This is another great way for ULTA gift card users to get exactly what they want.
And really, there is more. The point is, ULTA gift cards are good for more than just cosmetics. Oh, and one other thing, ULTA Gift Cards are also appropriate for men. ULTA carries a full line of male grooming products as well.
Check your ULTA Gift Card Balance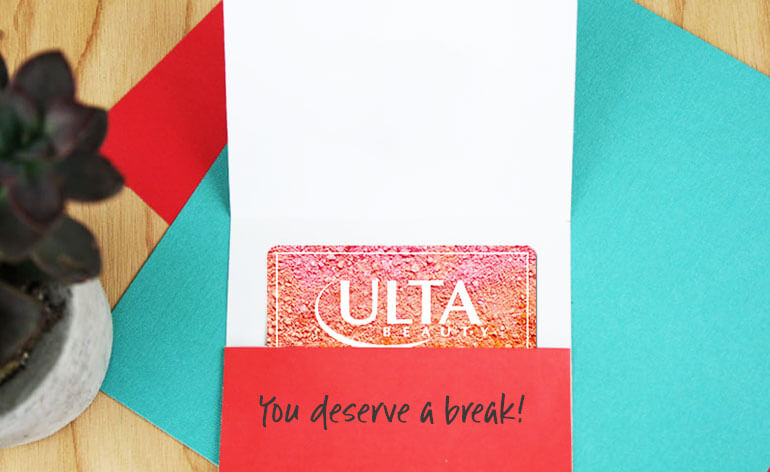 If you already have an ULTA Gift Card and want to check the balance, please click the link below. When you get to the page, scroll down below the gift card choices and you'll see a button that says, "Check Your Balance." Click the button to get a pop-up window that will ask you to enter the gift card number and PIN.
Where to Buy ULTA Gift Cards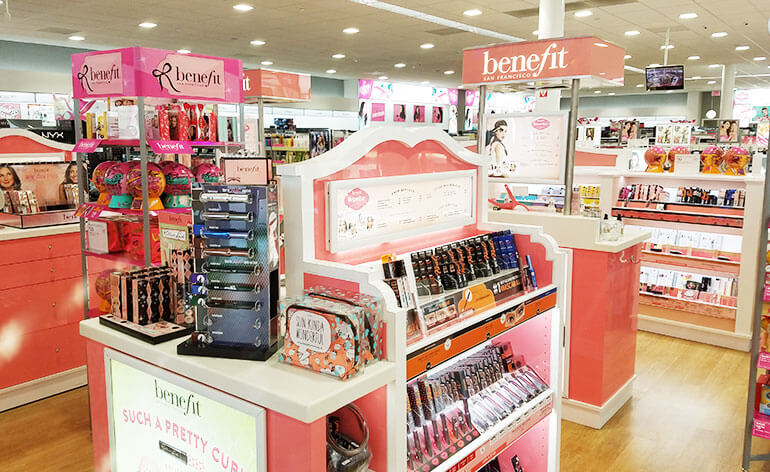 Plastic ULTA Gift Cards and Digital ULTA eGift Cards can be purchased directly from ULTA or you can buy ULTA Gift Cards at Giftcards.com.
ULTA Gift Cards can also be purchased at most major grocery stores such as Safeway, Vons, Albertsons and more.
Fun Ways to Present ULTA Gift Cards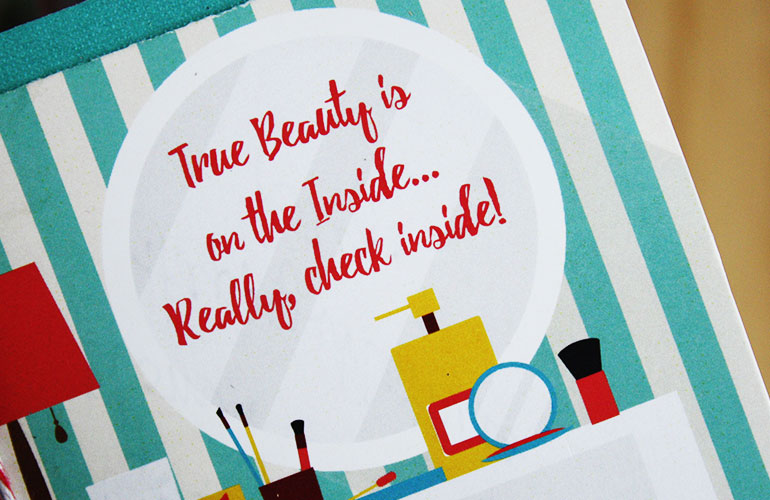 Lastly, if you want to give someone a beauty gift card, then I suggest taking a few extra minutes to put the gift card into a fun presentation. I created a free printable gift card holder for the ULTA Gift Card that says, "True beauty is on the inside…really, check inside!"
I also think that gift cards are more personal when you add a personal touch to the presentation. My favorite way of doing that is to deliver a gift card with a small item that either pairs well with the gift card or comes from the same store. Here are some examples:
Add a Personal Touch. Deliver a beauty gift card with something else beautiful such as a bouquet of flowers, a pot of succulents or a fragrant candle.
Pair the Gift Card with a Gift. Deliver an ULTA Gift Card with a small item also purchased from ULTA. For example, you can pick up a fun lip gloss, a pack of shower tablets or a small tube of lotion when you go to ULTA to buy the gift card. Put the items together with a bow.
Write a Cute Note. Write a note that reads "Hope you have the ULTA-mate birthday!" or "Your turn to shop. I'll watch the kids."
However you decide to give an ULTA gift card, you can deliver it knowing the recipient can use it for a wide range of products and services and that is the best kind of gift card–one that gives the recipient flexibility and a lot of choices.
What do you love about ULTA gift cards or other beauty gifts? How confident are you in giving someone cosmetics or fragrances as a gift? Do you like to wrap presents and put them under the tree or are you more inclined to get a gift card so the recipient can pick out his or her own present? I know what I choose, but I would like to hear from you. Let me know in the comments below or reach out to me on Twitter (@GCGirlfriend).
Happy Gift Carding!
~Shelley Hunter, Gift Card Girlfriend