The main reasons Visa and Mastercard gift cards don't work and what you can do to avoid having problems with your gift cards.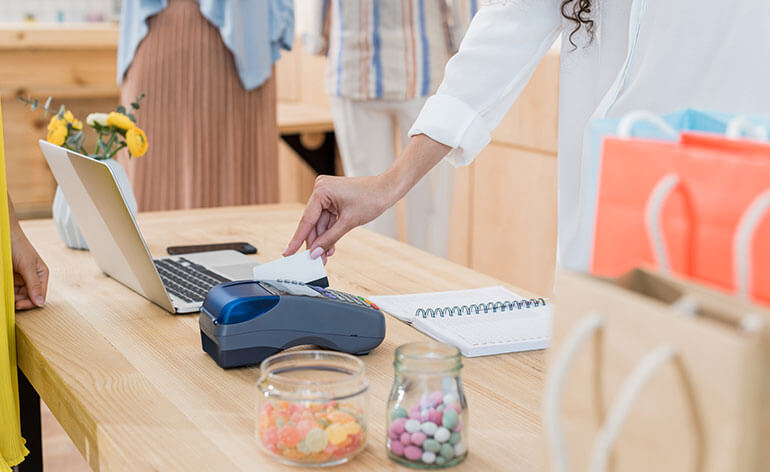 How it Feels when a Card Gets Declined
If you have ever been at a store or restaurant and had a credit or debit card declined, then you know it can be an embarrassing experience. I have had cards decline because the magnetic striped stopped working, the card had been compromised (the number stolen even though I still had the plastic), and yes, a few times, the purchase amount exceeded my credit limit.
Gracious cashiers or servers are understanding. Some will run the card a second time to see if the card still declines. Others will quietly ask you for another card or another form of payment so the people behind you in line don't hear. Some cashiers will even offer an excuse to save you public embarrassment by saying things like, "We've been having problems with our credit card machine all day" or "we just had a change to our system that might be causing the card to decline." No matter how well the cashier handles the situation, being asked for a different card can be embarrassing–or just plain frustrating.
The same thing can happen if you use a gift card to make a purchase.
Gift Cards THEN and NOW
THEN: When Giftcards.com first started selling Visa® Gift Cards more than a decade ago, few consumers knew how to use the cards and many cashiers were equally confused. Cashiers didn't know if they should run the cards as credit cards, debit cards or gift cards. Instructions on the cards didn't help. Many Visa gift cards say "debit" card on the front but have printed instructions on the back that say the card should be run as a "credit" transaction. (Credit transactions don't require personal identifcation numbers (PIN) to be entered.) And lastly, customers would often press "gift card" on the terminal because the card is, after all, a gift card. That was then.
NOW: Today, gift cards are the most-requested gift for the holidays, birthdays and other special occasions. Bank-issued gift cards such as Visa, Mastercard, American Express gift cards and Discover gift cards are among the most popular gifts to give because they can be used almost anywhere. These gift cards are redeemable in stores, online and over the phone wherever those brands are accepted as debit or credit cards.
Because gift cards are more popular and our technology has become more advanced, people experience fewer problems paying with gift cards. Though the gift card decline rate has gone down significantly, it does still happen on ocassion.
The Primary Reasons Gift Cards Decline
Though occassionally gift cards get damaged, in general, our gift cards are very reliable. So when a card does decline, it is most often a lack of understanding on the customer side or a problem with the point-of-sale (POS) terminal on the business side. Let me explain further:
Consumer Education. When people see the Visa or Mastercard logo on a prepaid card, some assume the card will work exactly like a credit card. There are two distinct differences, however. Gift cards generally have a low value on them with no credit line or overdraft protection. So a purchase attempt of even $0.01 over the card balance will decline. Secondly, you can get cash back from a credit card. That is not the case with a gift card. So if you attempt to get cash from the gift card either at an ATM or by asking a cashier to charge more than the purchase amount, the entire transaction will decline as well.
Technology Issues. A good portion of the existing credit card transaction systems and POS terminals that are used to process card transactions (credit, debit, gift and prepaid) were designed before network-branded prepaid cards existed. Though many stores and restaurants have now upgraded their systems, you may still find a cash register that is not equipped to handle a gift card transaction unless the cashier knows how to run the card precisely.
Four Times Gift Cards May Decline
In no particular order, here are the top four places that your Visa, Mastercard, Discover, or American Express Gift Card may be declined and how to avoid the problem:
1. At Gas Station
The next time you are pumping gas, look for a credit card authorization limit sign. When paying for fuel at the pump, nearly all gas stations pre-authorize cards for a payment of $75 to $125 in advance. They do this because the system does not know how much gas you will pump. So if your gift card does not have a balance higher than the pre-authorization amount, the card will decline–even if you only intend to pump a few dollars worth of gas.
To avoid this problem, take your card into the gas station and tell the attendant how much gas you would like to purchase. Run the transaction in the store for that exact amount. Then return to the fuel pump to pump your gas.
Here's more information on how to use a gift card to buy gas.
2. At Restaurants.
Many credit card systems at restaurants are designed to authorize 20% above the total amount of the bill. They do this to ensure the customer will be able to leave a standard tip in additon to paying the base cost of the meal.
So you have a $100 Mastercard gift card and the bill at your favorite local restaurant is $90.  This should not be a problem, but the restaurant terminal will run the card for $108 which is 20% over the $90 bill. Since your card has a $100 limit, the transaction will decline.
To avoid this, tell the server how much is on your card and that you would like to pay the tip separately. You could alternatively use the entire gift card for the purchase (in this case, giving a 11% tip) and then leaving a few extra dollars in cash. Either way, you must tell the cashier not to exceed the balance of the card.
Here's more information on how to use an egift card at a restaurant.
3. Without Activation.
When you receive a new gift card, you may be required to activate the card before it can be used. This is a security measure to prevent someone else from using the card if it gets lost or stolen before the intended recipient can claim it. Some people forget to activate their gift cards before attempting to use them. Here's more information on how to activate a gift card.
4. When Insufficient Funds.
The great thing about gift cards being so commonplace now is that most terminals are designed to accept both gift cards and another form of payment in a single transaction. But not all credit card terminals have been updated.
Recently, I received a Visa reward card. I used the card several times throughout the day. As I attempted to make a final purchase at the grocery store, however, the card declined because I did not have enough money on the card to cover the full transaction. I had hoped the system would take the remaining balance and then allow me to complete the purchase with my debit card–this is what usually happens when I shop major retailers. Since this grocery store had older technology, the card didn't work at all.
To avoid this issue, check the balance of your gift card before getting in line at the cash register. If I had know the balance of the card, I could have asked the cashier to run the payment again for a specific amount.
Here's more information on how to run a split tender transaction with a gift card.
Overall gift card decline questions drop every year as people become more comfortable using their gift cards and payment processing systems get more sophisticated. If you have read this post and your gift card still doesn't work, check this list of 12 Things to Try if Your Visa® Gift Card is Not Working.
Do you have other gift card questions or need more gift card help? Let me know in the comments below or reach out to me on Twitter (@GCGirlfriend).
Closing:
Happy Gift Carding!
~Shelley Hunter, Gift Card Girlfriend