Check Your Darden Restaurants Gift Card Balance
How can I check the balance remaining on my Darden Restaurants gift card?
Here's how to check the balance on your Darden Restaurants gift card:
Visit any Darden Restaurant location and ask someone to check the balance for you.
Check your balance online by entering your 16-digit gift card number here.
Call Darden at 800-642-7336.
Where can I find information about how to check my Darden Restaurants gift card balance?
To check your Darden Restaurants gift card balance, all you need is the 16-digit gift card number located on the back of the gift card. Once you have obtained that number, all you have to do is enter the information on their website here, call their customer service phone number, or visit any Darden Restaurant location.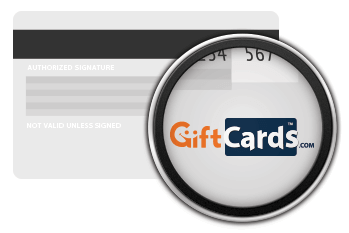 Can I reload my Darden Restaurants eGift Card after I've spent the full value?
Darden Restaurants GiftCards.com gift cards are not reloadable. Once the value of the card is depleted, the card is no longer valid. However, we recommend keeping the gift card until you are certain that items purchased with the card will not need to be returned. We offer reloadable cards to corporate customers at Blackhawk Network On Demand.
Hi, I'm Shelley Hunter, Gift Card Girlfriend. If you have a Darden Restaurant gift card and you want to know the balance, then check the links that are here on this page or the telephone number listed. Or, here's a tip, every gift card I ever I work with from a name brand account will put the website address that you can check or a telephone number you can call to find out how much is on the card. Check the back of your gift card to find out for sure. You will also want to check which restaurants it's usable at. In general, a Darden gift card is going to be used at Olive Garden, Capital Grille, LongHorn Steakhouse and a number of others. If you have an older gift card and it happens to have a Red Lobster brand logo on it, then you can still use that gift card at Red Lobster. If it's a newer gift card, however, and Red Lobster is no longer pictured on the card, then it will not be usable there. So there's a little bit of flexibility as restaurants transition through their accounts but, if you have a gift card to Darden Restaurants, I'm sure you'll be able to find a place to use it.