Check Your Target Gift Card Balance
How can I check the balance remaining on my Target gift card?
Here's how to check the balance on your Target gift card:
Visit any Target store and ask a cashier to check the balance for you.
Check your balance online here.
Call Target at 1-800-544-2943.
Where can I find information about how to check my Target gift card balance?
To check a Target gift card balance, the most important thing to know is what sets of numbers you need. When looking at the back side of your gift card, you will see four sets of numbers. All you need are two items: the gift card number and access number. If you have those, then you're all set to check your Target gift card balance.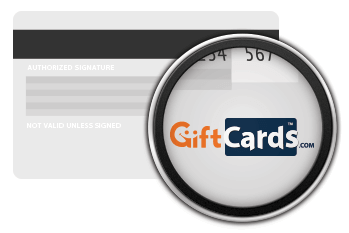 Can I reload my Target eGift Card after I've spent the full value?
Target GiftCards.com gift cards are not reloadable. Once the value of the card is depleted, the card is no longer valid. However, we recommend keeping the gift card until you are certain that items purchased with the card will not need to be returned. We offer reloadable cards to corporate customers at OmniCard.com.
I'm Shelley Hunter, Gift Card Girlfriend at GiftCards.com and if you have a Target gift card and you want to know the balance of your Target gift card, there's a couple ways you can find out. But the most important thing to know is which numbers you need to know.
So Target usually has about four different sets of numbers on their gift cards. There's the gift card number, which is important. And then there's something called an access number. Those are the two things that you need. The event ID or sequence ID or number, however, it's written on the back of your card, you don't need those. You just need the gift card number and the access number.
Also if you have the Cartwheel app, then you can actually scan your gift card right into the app and it's super easy. It'll show you what your gift card balance is there as well.