Check Your Uber Gift Card Balance
How can I check the balance remaining on my Uber gift card?
Here's how to check the balance on your Uber gift card:
Find more information about Uber gift cards here.  
Where can I find information about how to check my Uber gift card balance?
Easily check your Uber gift card balance using either the Uber iOS or Android app. Once the gift card has been added to your account, it will be used as the default payment for rides or Uber Eats orders until the value of the card has been spent. Once a gift card has been added, it cannot be transferred.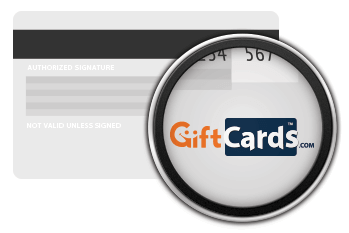 Can I reload my Uber eGift Card after I've spent the full value?
Uber GiftCards.com gift cards are not reloadable. Once the value of the card is depleted, the card is no longer valid. However, we recommend keeping the gift card until you are certain that items purchased with the card will not need to be returned. We offer reloadable cards to corporate customers at Blackhawk Network On Demand.
Hi, I'm Shelley Hunter, Gift Card Girlfriend. If you have an Uber gift card and you want to know how much money you have to spend on the card, then you first need to have an Uber account or an Uber Eats account. Then you're going to have to pull up the app. In order to redeem your Uber gift card, you're going to have to pull up your Uber app and you will add this as a payment method. When you go to redeem the gift card, if the trip that you're trying to take with that gift card, if the cost of it is greater than the balance of your gift card, then you're probably going to have to add a second form of payment. This is one of those gift cards that is just a little hard to get the balance of because you have to have an account and you have to add the card to your account in order to find out how much is on it. With your Uber gift card, there is a gift card number on the back as well as a gift code that you're going to have to scratch off in order to complete the transaction of adding an Uber gift card to your Uber account. Don't forget, Uber gift cards can only be used through the Uber app or the Uber Eats app within the United States.