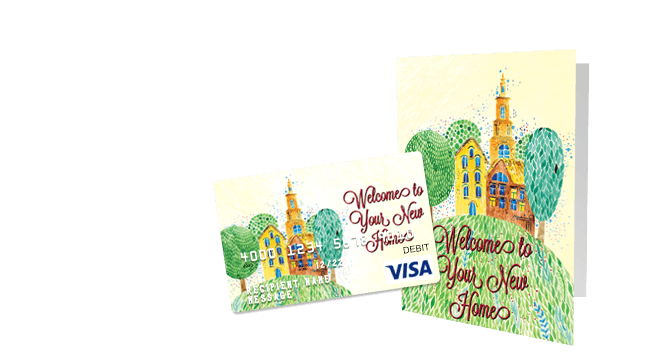 Housewarming Gift Ideas
Housewarming Gift Ideas
No matter how much you pack, plan, and strategize, you'll soon discover that the new home simply doesn't function exactly like the old one. You'll need new dishes because the ones you brought won't fit in the new cupboard. You'll need a shower because your old house had a shower door. And maybe you'll need new patio furniture because the new house has the deck you've always wanted. Though traditional housewarming gifts such as potted plants and candles will be much appreciated, gift cards allow the recipient to make the new house a home in a way that fits just right.
Here's how to give a housewarming gift card:
1. Welcome Home. The people inside the house are what make it a home. Find a photo of everyone hanging out together. Upload the image to make a personalized housewarming gift card and write, "Welcome home" on the card's embossed message line. Tie the gift card to a bouquet of garden flowers.
2. Picture Perfect. After the boxes are unpacked and the furniture is arranged, the pictures will need to be hung. Make a personalized gift card using a photo of you with the recipient. Write, "Let's hang out" on the card. Deliver the housewarming gift card with the actual photo in a decorative frame or with a picture hanging kit.
3. King of the Castle. Though not very glamorous, practical items such as toilet scrubbers, sink plungers, and feather dusters will be needed in the new home. Deliver a practical item with a royal housewarming gift card. For example, find a picture of the recipient and use photo editing software to add a crown to the image. Write, "King of the castle" on the card. Tie the gift card to a toilet scrubber scepter and bestow it upon the recipient.
If you don't have a housewarming photo of your own, select a housewarming gift card design from our predesigned gallery. The gallery is full of gift cards created by our designers.
Housewarming Savings
When moving into a new house, there is no end to the things you'll need. But you can save on the transition by using discount gift cards. Buy cleaning supplies, lighting, fixtures, and more with Lowe's gift cards. Buy furniture, pillows, and wall hangings at Crate and Barrel. Get containers, shelves, rugs, and shower curtains at Walmart. Moving can be expensive. Discount gift cards, however, can make the process a little less costly.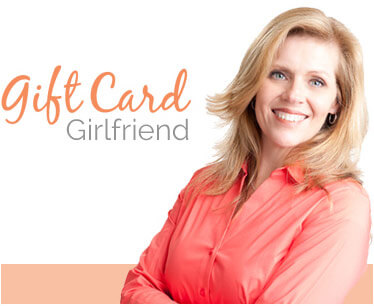 Housewarming Gift Tips
"Whether moving up in the world or just across town, he or she is likely to need a few things to adjust to the new accommodations. Get a home improvement store gift card and deliver it with a coat hook, picture hanging kit, or toilet brush. During transition, practical items will be much appreciated."
10 Great Housewarming Gift Cards
Housewarming gift cards are easy—think house, backyard, barbecue, decorations, cleaning supplies, and more.