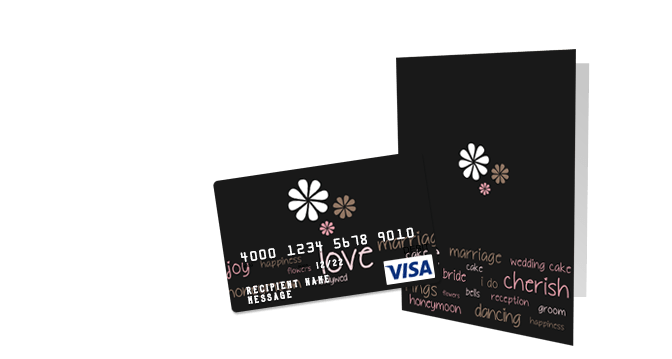 Wedding Gift Ideas
Wedding Gift Ideas
Gift cards are the perfect wedding gift ideas! Finding the perfect wedding gift can seem difficult, but can often be made simple. Brides and grooms are likely to register at their favorite home store, but what if that store is nowhere near you? Okay, so the store is close and convenient and you get there only to realize, nothing is left on the gift registry that fits your budget. Don't panic, the couple also asked for cash. But you don't want your gift of cash to seem impersonal and cold. As they begin their life together you want to give them something to remember, not just an envelope filled with money. On GiftCards.com you will find the perfect solution, a customizable Visa® Gift Card. Start by placing the best photo of them as a couple on the card. Then choose the message you would like embossed on the card. Not only does the couple get what they want, but your gift is something they can cherish forever. Set your gift apart. Use a photo of them on vacation and tell the couple to use the card while they are on their honeymoon. The possibilities are endless with personalized gift cards. A wedding gift card is safer than cash, and allows the happy couple to choose where they want to spend your gift. With GiftCards.com there is also the option to do a Group Gift. With Group Gift everyone can contribute funds on one card, over time. Then as the wedding day gets close, you can close the Group Gift and have the gift card printed and included with a greeting card that everyone who contributed has signed. Here at GiftCards.com we find that Visa gift cards are very popular with brides and grooms. Wedding gifts may not always be obvious, but choosing the best wedding gift idea will make a memory that lasts a lifetime. Choose from our wedding gift card designs or opt to upload a picture and create your own personalized gift card and be the gift that the couple never forgets.
Wedding Savings
Planning a wedding? Before you walk down the aisle, take a stroll through our list of popular discount gift cards to save on everything from bridal shower decorations to honeymoon travel. For example, you can order discount gift cards for Hobby Lobby or Michaels to make your own sale on party supplies for the engagement party, bridal shower, bachelorette party, and the actual wedding. Buy table settings or centerpieces with discount gift cards for Wayfair or Sur La Table. Save on honeymoon travel with discount gift cards for airlines and gasoline. You get the idea. With the rising cost of weddings, creative saving is a must. Though it takes a little extra effort to shop for discount gift cards ahead of making actual purchases, gift codes can be delivered quickly and used online immediately. So when someone asks if you know a great way to save on wedding expenses, just say, "I do."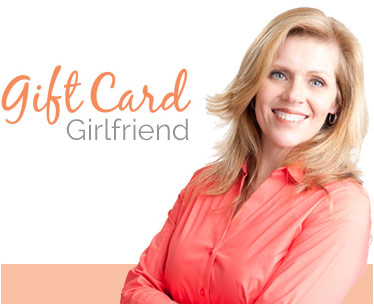 New Couple Gift Tips
"Deliver a wedding gift card and a few kitchen or bathroom essentials. Select a gift card from the bridal registry or choose one that can be used almost anywhere. With a personalized Visa gift card, for example, the couple can use the gift card to buy anything from souvenirs on their honeymoon to laundry detergent back at home."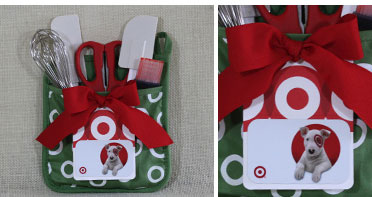 10 Great Wedding Gift Cards
With everything from housewares to honeymoon splurges, these great wedding gift cards will help the happy couple get off to a great start.