Ten of the best gift cards to buy for your mom on Mother's Day. Plus gift ideas to make each Mother's Day gift card more personal.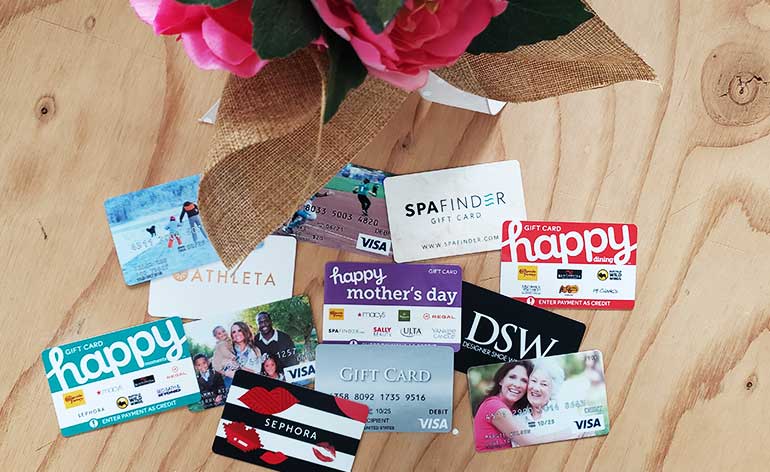 10 Best Mother's Day Gift Cards for Mom
Here's the beautiful thing about gift cards–you don't have to be right. You don't have to pick a sweater in the right size, a pillow in the right color or a new blouse in the right style. You simply buy mom a gift card and let her make all of those decisions for herself. If you're not sure which gift card to buy, then look at this list. I picked gift cards mostly from stores and restaurants that are available nationwide. That way, the gift cards should be easy to buy and easy for mom to redeem, no matter where you both live.
1. Happy Mother's Day Gift Card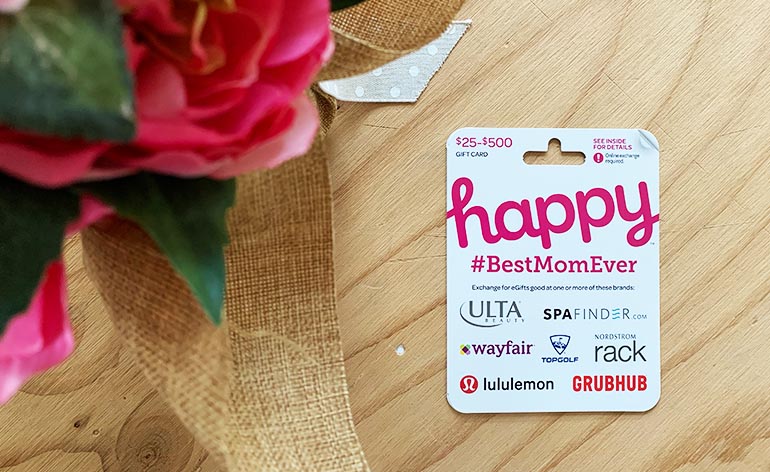 This gift card says it all. The Happy Mom gift card or the #BestMomEver gift card from the Happy Card collection is usable at any of the stores or restaurants listed on the card. Mom can use the card to go shopping, pick up lunch, enjoy a nice dinner, go the movies and more. Just keep in mind, these gift cards must be used in person–not online.
Check out more multi-store mothers day gift cards available.
2. Visa Gift Card or Mastercard Gift Card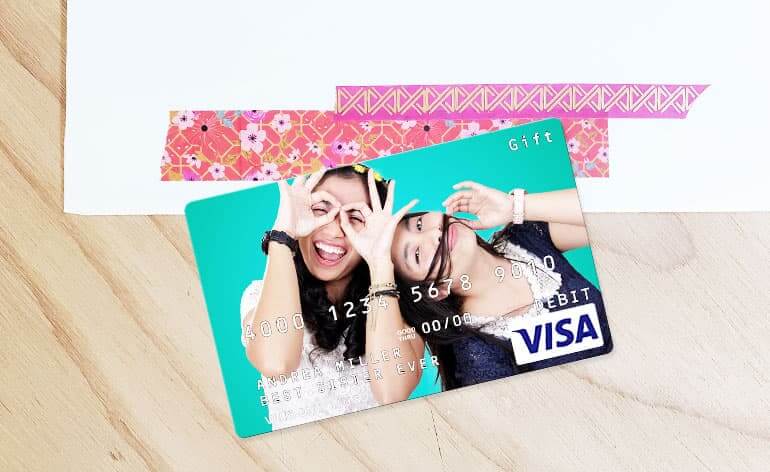 For the ultimate in flexibility, get mom a Visa gift card or a Mastercard gift card that can be used anywhere. Before running to the grocery store to buy a generic card, however, consider uploading an image to make a personalized gift card instead.
3. Amazon.com gift card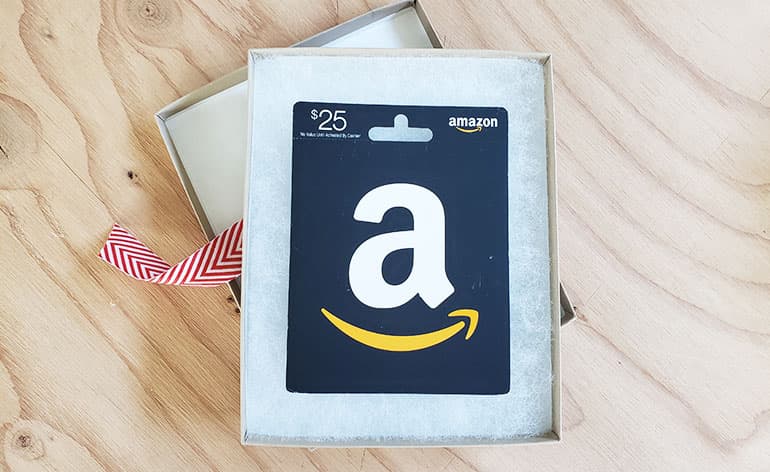 The demands of motherhood are great. Even when I originally plan to shop for items at local stores, I often end up buying what I need online because I can shop while waiting in the carpool line or late at night when the babies and traditional retailers are all asleep. When pressed for time, Amazon.com is my trusted friend.
If your mom buys stuff online as well, make it easier than ever for her to pick out something she wants or needs. Oh, and here's a tip–go ahead and send her a digital Amazon.com Gift Card. That way, she can access the egift card on her smartphone and shop whenever it's convenient for her.
4. Spa or Pedicure gift card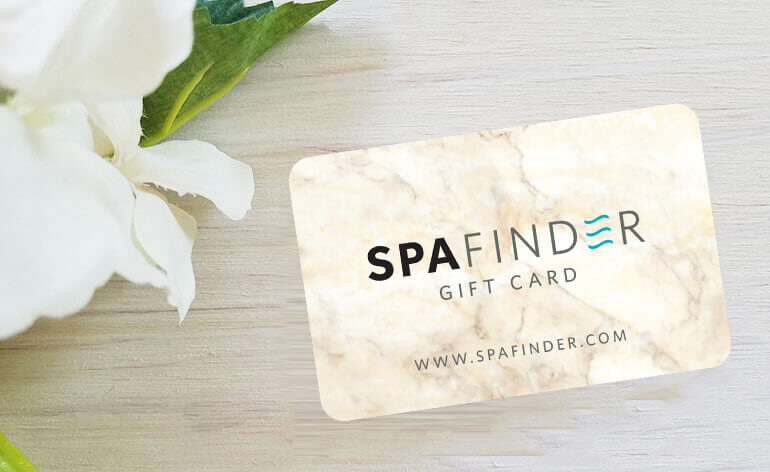 This gift card was voted the best gift card for single moms a couple of years ago.
I'll be honest, I feel a little guilty when I take money out of the family checking account to treat myself to a pedicure, and I almost never spend money on spa treatments. With three growing kids, paying for self-indulgences doesn't seem as important as spending money on the things they legitimately need. When someone buys me a gift card to the spa or salon, however, the experience is entirely different. I relish the opportunity to refuel and am grateful I don't have to chintz out on groceries to make it happen. Giving mom a spa or salon gift card isn't just a present, it's permission to have a guilt-free experience.
5. Discount Apparel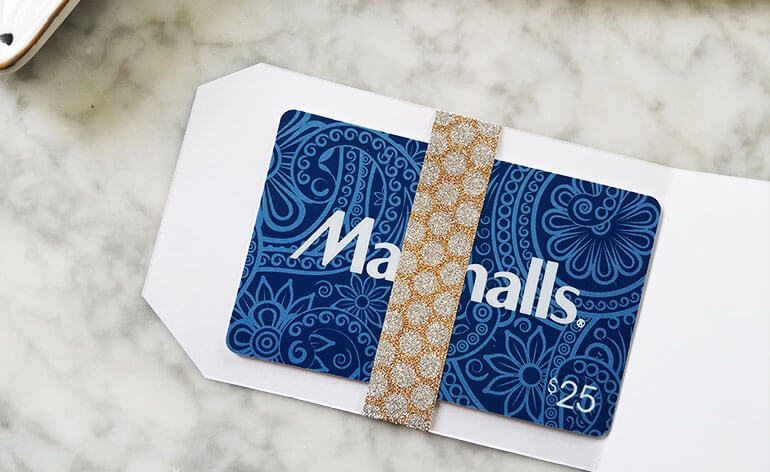 Gift cards to discount apparel stores might not be for everyone, but the savvy shoppers I know like to troll the aisles of Marshall's, T.J. Maxx and Ross Stores whenever they get a chance. Imagine mom being able to buy an entire designer outfit for the same gift card dollars that might only buy a blouse at a full-priced department store.
6. Starbucks or Jamba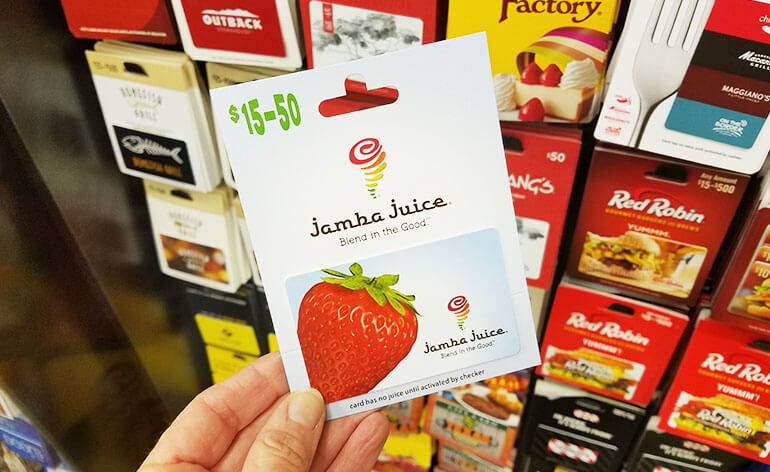 Whether she kick-starts her day with a little caffeine or prefers an energy boost in the afternoon, both Starbucks and Jamba have gift cards mom might like for Mother's Day. One nice thing about these cards is that a little bit of money can go a long way–even a $20 gift card to one or the other may be redeemable for a couple of future visits.
7. Apple Stores, iTunes, Google Play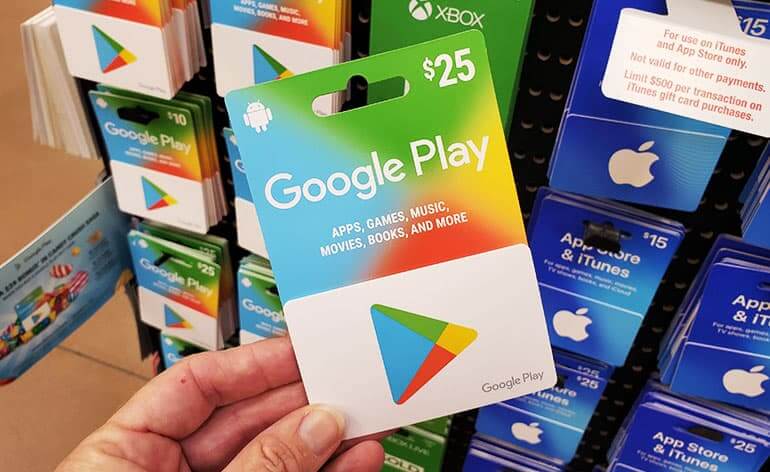 A decade ago, I wouldn't have put technology stores on a list of perfect gifts for Mother's Day but much has changed.
Some of us moms are almost as tech-savvy as our teenagers. We check email while waiting at the bus stop with our kids, post funnies on Instagram and suffer through Snapchat with our teenagers. (Sorry…the app isn't my favorite and my daughter says I'm too old to have a "story.") Even my mom who turns 75 this year has an iPhone, an iPad, and a laptop. Bottom line, the number of gadgets us ladies use to stay connected with family, friends and work is greater than ever, so don't second-guess buying a gift card for the technology your mom uses most often. Try a Google Play gift card.
8. HomeGoods or Bed Bath & Beyond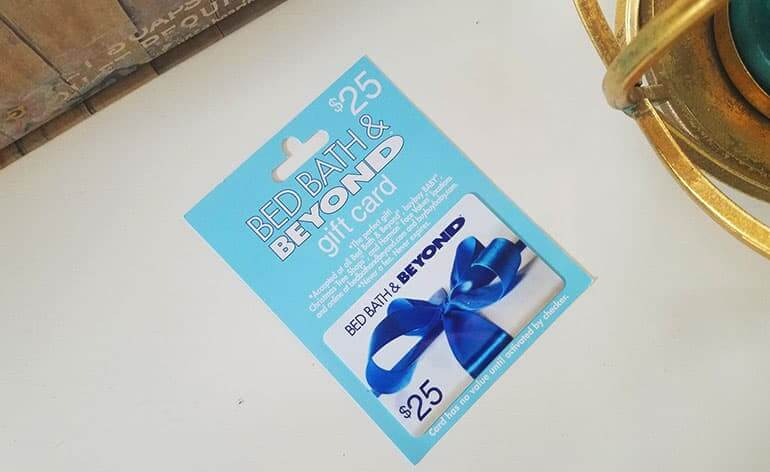 When I got a rice cooker for Christmas, I didn't really care that it was an appliance for the family, but receiving the gift didn't necessarily make me feel special either. If you want mom to know you appreciate her, consider a gift card instead of something she uses to make dinner for the family. Even though stores like HomeGoods and Bed Bath & Beyond sell kitchen appliances, mom could use a gift card to buy a luxurious bathrobe, the perfect travel mug for her morning commute, a foot bath or even something practical like a new cutting board.
What I'm trying to say is that YOU probably shouldn't buy mom an appliance for Mother's Day, but a gift card to one of these stores will allow her to pick one out for herself if that's what she really wants.
9. Favorite Department Store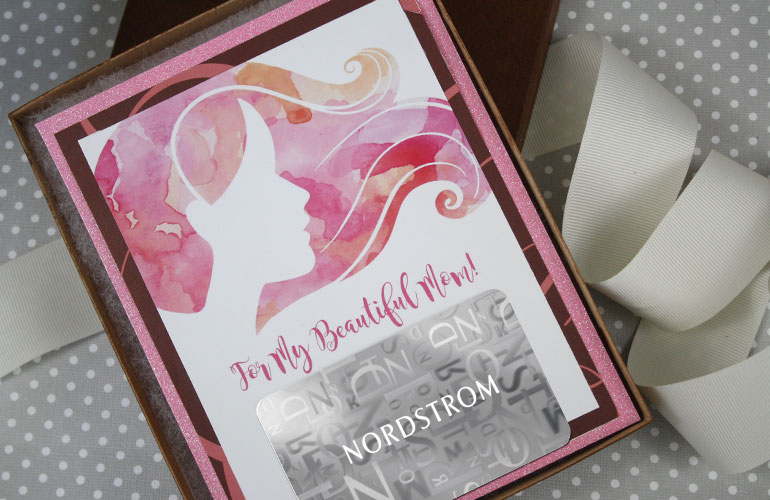 If your mom likes to shop the big malls, then get her a gift card to Nordstrom or Macy's. If you give the gift card to her early (before Mother's Day), she can use it to take advantage of the Mother's Day sales when she shops. Picture that. Hand mom a gift card, the latest sale circular and a bottle of water to stay hydrated on her shopping excursion.
10. Shoes, Shoes or Shoes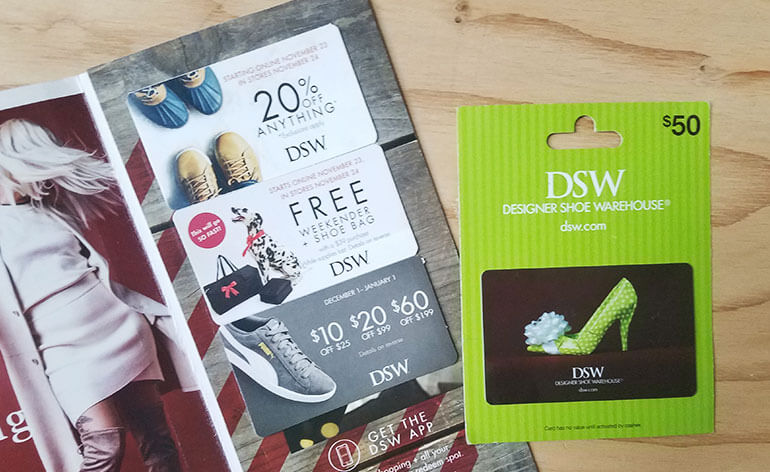 In my opinion, a ladies gift list wouldn't be complete without a shoe store in the mix. Maybe I'm being stereotypical for suggesting it, but the number of shoes in most men's closets simply doesn't compare to the variety I have in mine. A gal needs sandals (in several colors), heels (in several colors), flip-flops (in several colors), boots…well, you get the picture. I actually need a new pair of tennis shoes as we speak.
If I get a gift card for Mother's Day, then shoe shopping is where I'll start. DSW gift cards are a good choice.
Local Mother's Day Gift Cards for Mom
Did I miss any of your mom's favorite gift cards? Like I said above, I opted for nationwide stores so that the gift cards are easy for mom to use. But I certainly encourage shopping local as well. If there's a home store in your area, a downtown shoe store mom likes to shop or a special boutique she likes to visit, then get her a gift card to one of those places. By paying attention to the retailers mom regularly visits, picking out the best Mother's Day gift card for her shouldn't be a problem.
If you have another suggestion for this Top 10 Mother's Day gift cards, reach out to me in the comments below, on Twitter (@GCGirlfriend) or on Instagram (@Gift.Card.Girlfriend).
Happy Gift Carding!
~Shelley Hunter, Gift Card Girlfriend