Easy to send, easy to spend, and more personal than cash. That's what you'll find in this list of the best birthday gift cards for nearly everyone on your list.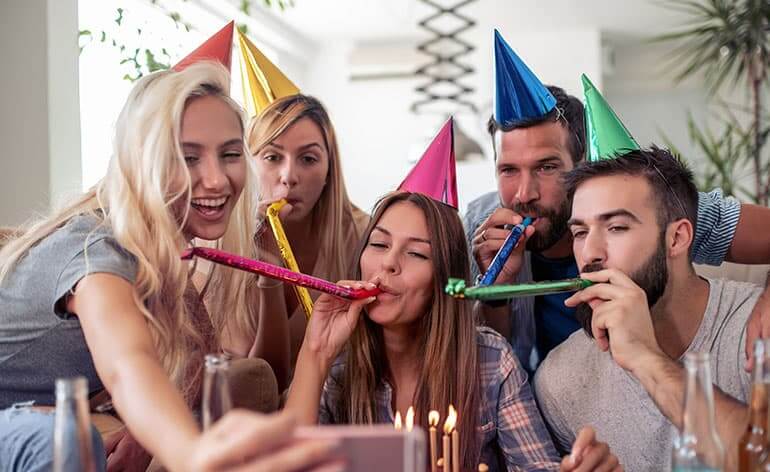 In picking out a birthday present, my goal is to buy a gift that the recipient will love and be able to use. If a traditional present fits that criteria, then I will buy it. But, more often than not, I really don't know what the birthday boy or girl wants, so I buy a gift card instead. This is not a backup plan. This is me recognizing that a gift card frequently does the job better than an item that doesn't "spark joy." (See the tidy up gift cards post if you don't get the reference.)
In the list below, I selected the best gift cards for birthdays. Since we give birthday gifts to people of all ages, shapes, and sizes, I'm hoping at least a couple of these birthday gift card ideas match your gifting needs. If you think of others, please let me know in the comments below.
Best Gift Cards for Birthdays
Gift cards really are the answer to almost everyone's birthday wishes. Don't wait for someone to ask! Giving gift cards to friends and family members for their birthday is more personal than cash, and it gives recipients the flexibility to buy exactly what they really want.
But which are the best birthday gift cards to buy? It all depends on who you're buying for, so check out the options below to find the best birthday gift card for anyone in your life.
1. Target Gift Cards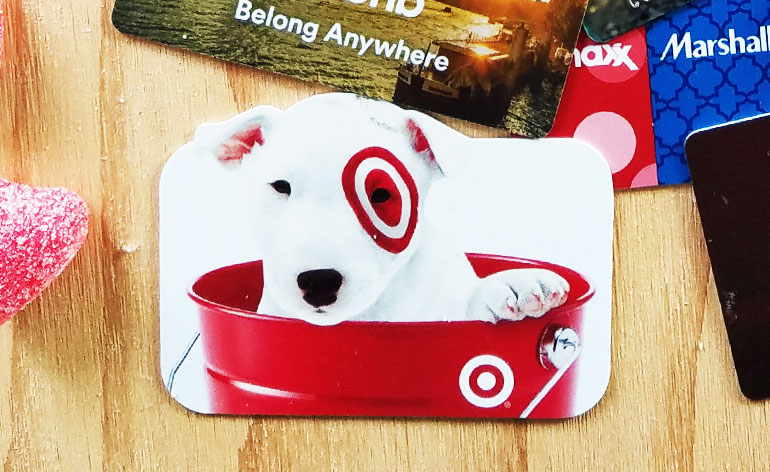 You've probably seen all the memes and jokes about Target that imply it's everyone's favorite place to shop. You enter the doors in search of milk and exit 45 minutes later with one Cloud Macchiato and $150 less in your bank account.
Give the gift of a guilt-free shopping spree with a Target gift card and let your favorite person splurge on anything from new clothes to home décor.
2. Home Depot or Lowe's Gift Cards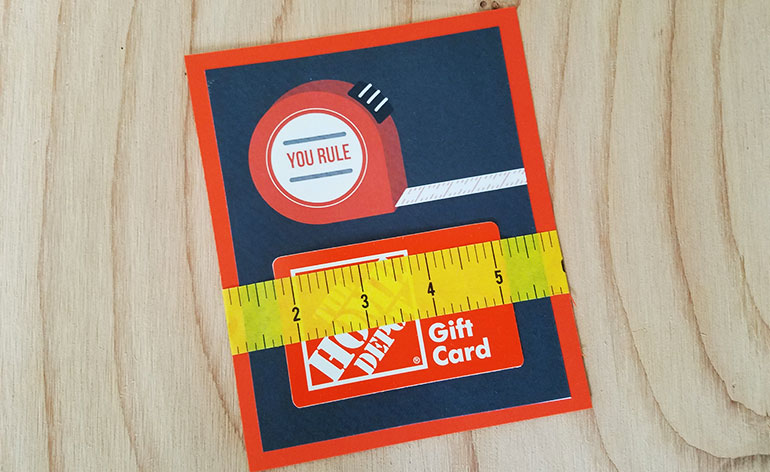 I tell all my relatives to get my husband a Home Depot gift card for every holiday. Whether we need a new appliance, have decided to finally start those home improvements, or he's treating himself to the latest from Milwaukee Tool, I know those cards won't collect dust in his wallet for long.
There's one caveat: Before you grab that trademark orange card, make sure the person you're buying it for wouldn't prefer a Lowe's gift card. The big blue home improvement store is also a great choice — you just want to make sure you get the best birthday gift card for your recipient.
3. DSW Gift Cards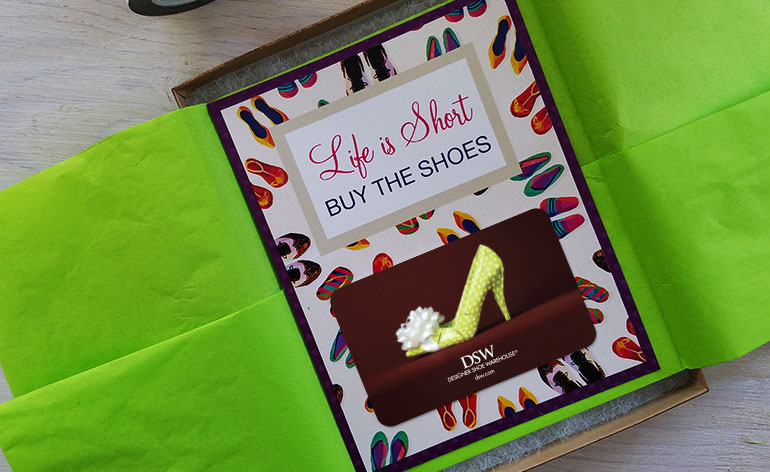 If you know your favorite person falls head over heels for all shoe departments, you know she or he will spend a DSW gift card faster than you can say "new styles, summer sandals." Plus, DSW accessories are also super-cute, giving your gift recipient plenty of options.
4. Sephora or Ulta Gift Cards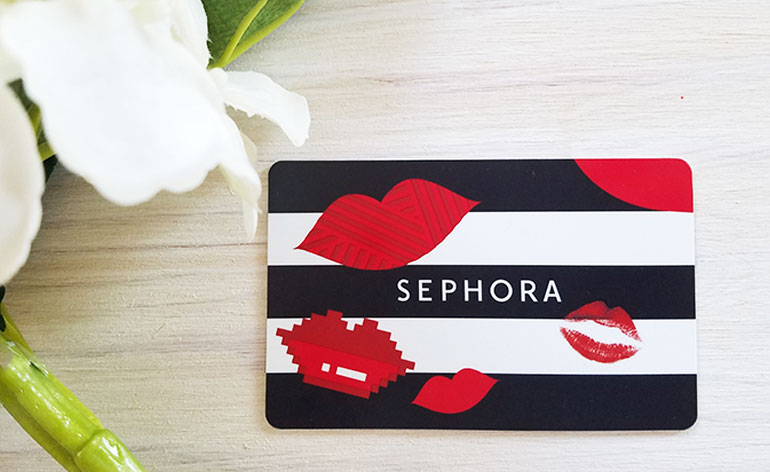 Members of our Parent Teacher Association (PTA) board picked up a Sephora gift card as a birthday gift for our president a few years ago. She loved it. Sephora or Ulta gift cards are great since a small denomination can go a long way. There's lip gloss, single eye shadows, and much more to buy.
Of course, a larger birthday gift card can keep the recipient in makeup for a year. Since it's practically impossible to pick out makeup for someone else and get the color, brand, and type just right, a gift card is a great way to go.
5. Bed, Bath & Beyond Gift Cards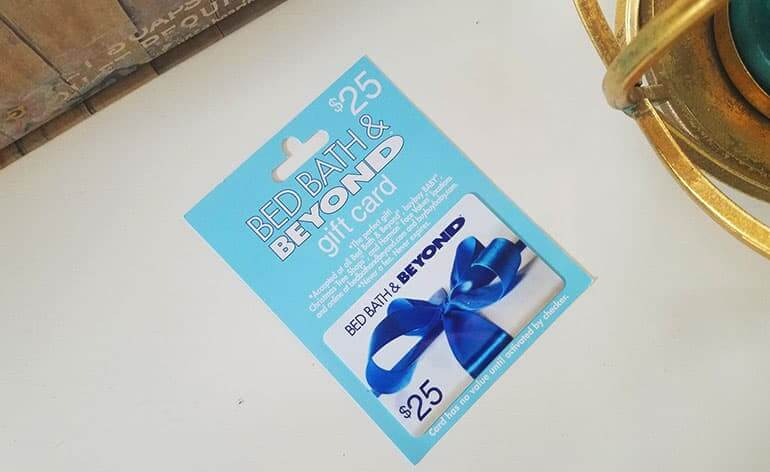 From college students to new homeowners, there are few people who won't appreciate a Bed, Bath & Beyond gift card for their birthday. Just make sure to include a few of those highly coveted 20%-off coupons with the card to help your gift stretch even further.
6. Best Buy Gift Cards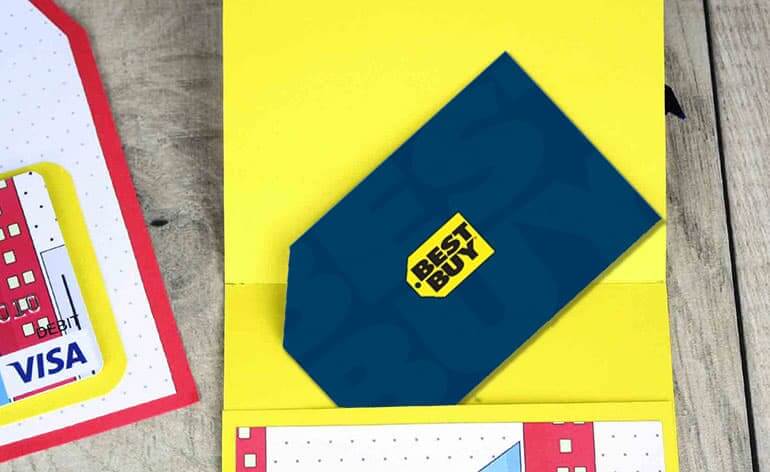 Best Buy is to electronics what Sephora is to makeup and Target is to — well, virtually anything you can imagine. Whether you're looking for a birthday gift for a geek or a gamer, Best Buy gift cards have your favorite people covered.
7. Spafinder.com Gift Cards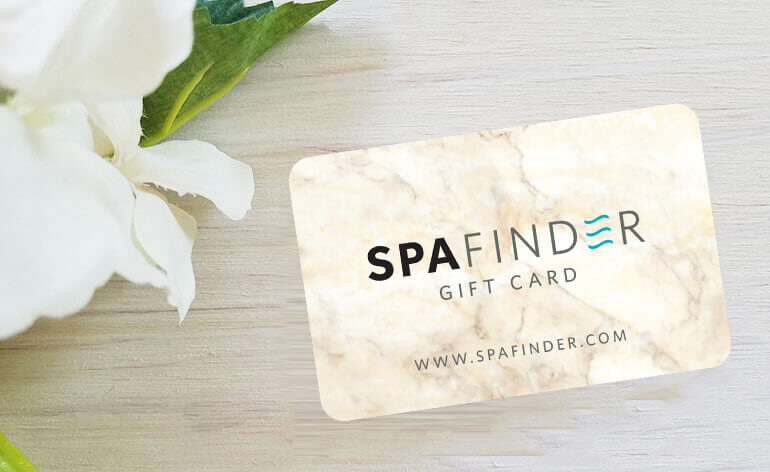 When you know someone who loves being pampered (don't we all?) but don't know her well enough to know her favorite salon, a Spafinder.com gift card can help. She can put your generous gift toward a weeklong retreat, a weight-loss camp, or a much-needed color-and-cut. Whatever she may spend it on, she'll feel loved.
8. Spotify, Netflix, or Hulu Gift Cards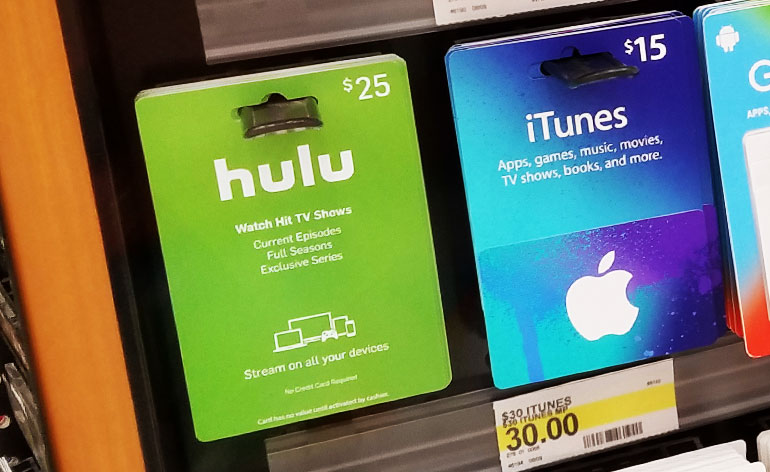 More and more people are cutting the cord on cable. Seven in ten households now have a Netflix, Amazon Prime, or Hulu subscription, according to a recent study by Leichtman Research Group. And 43% of homes have more than one streaming video service.
Help your friends or loved ones cut their entertainment costs for a month or splurge on special programming with a Netflix gift card or Hulu gift card. And for the music lovers in your life? Spotify gift cards all the way.
9. Happy Dining or Happy Eats Gift Cards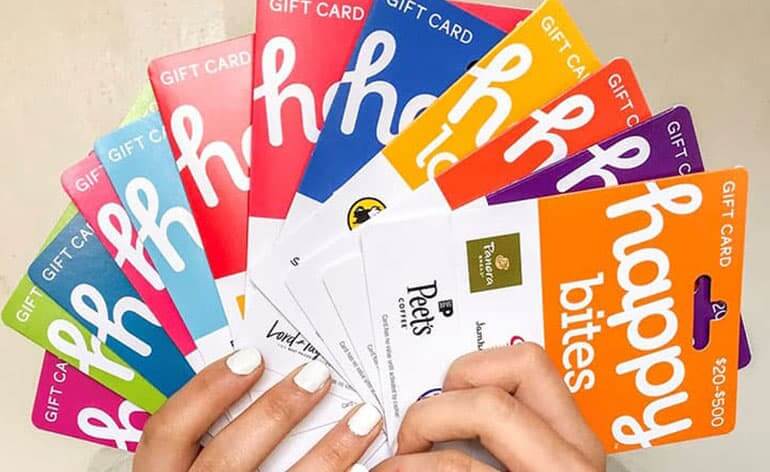 Treat someone special to lunch or dinner with a Happy Dining gift card or Happy Eats gift card. Delivering many different fun restaurant options all on one card, Happy Dining is best for those who want to splurge on a sit-down meal. A Happy Eats card is great for fast casual snacks, lunches, or a quick weeknight dinner at popular spots like Panera or Burger King when you're just too tired to cook.
Here's a bunch of other Happy Card gift cards to consider as well.
10. Custom Visa or Mastercard Gift Cards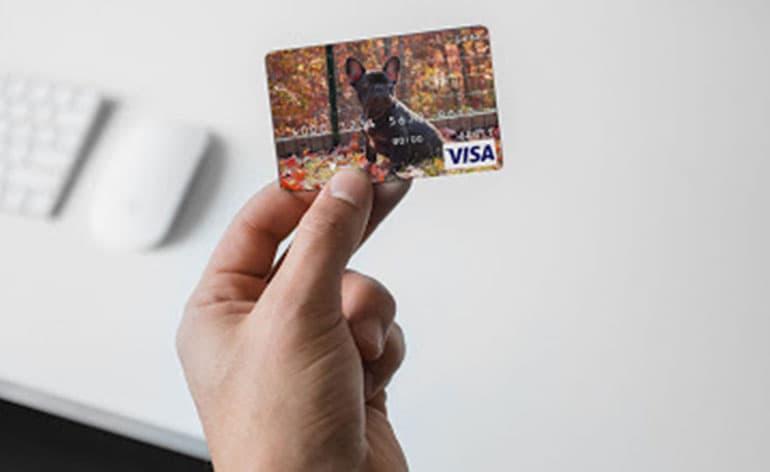 Still can't decide? A custom Visa gift card or custom Mastercard gift card can be used just like a credit card at most stores and online. This gives your coworker, friend, or loved one the ultimate freedom to buy whatever fits the bill.
Gift cards are as good as cash when you buy the best birthday gift cards for your friends' favorite stores and services. Choose from any of these popular choices before your friends and family members even have a chance to ask.
One More Gift Card Idea
I love these birthday gift cards because there really is at least one option for everyone on your list. Many of these gift cards can be ordered here on Giftcards.com or picked up on your next trip to the grocery store. If you're worried about a gift card being an impersonal gift, then just package it up with a cute bow, a little treat the recipient can enjoy in the moment, and a heartfelt birthday greeting. I promise the recipient will love the complete gift immediately and look forward to redeeming the gift card at a later time.
If you need more gift card help or have other questions about gift cards, let me know in the comments below or reach out to me on Twitter (@GCGirlfriend) or Instagram (@Gift.Card.Girlfriend).
Happy Gift Carding!
~Shelley Hunter, Gift Card Girlfriend