Looking for the perfect holiday gift for a diverse employee workforce and a tight budget? Here's a list of "one-size-fits-all" employee gifts that everyone will enjoy.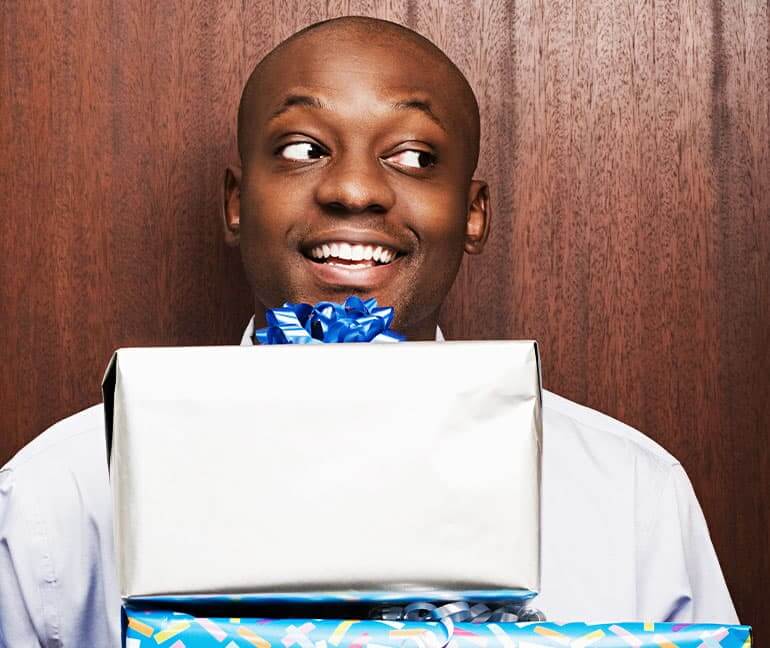 What Employees Want (and Get) has Changed
When I think about the best employee gifts for the holidays, I am reminded that we live in a different world from that of our parents and even from the one I remember just a few decades ago. Employers in my grandpa's era gave employees Thanksgiving Turkeys to ensure each family enjoyed a bounteous meal for the holidays. Employers in my dad's era gave out gold watches that employees wore to the office for years to come and clocks that people actually put on display in their homes. In the early days of my career, employers gave out fat year-end bonuses and threw "shut down the office" holiday parties.
Times have changed.
With our diverse American workforce, food gifts may not be suitable or culturally appreciated by every employee. Service gifts awarded for staying with a company for milestone years are less applicable today and leaner times call for tighter bonus budgets and fewer office parties.
So how are you going to thank employees for another great year while still being mindful of their diversity and your budget? Here is a list of 11 employee gifts for the holidays that will fit your entire team and your bottom line.
11 Employee Gifts for the Holidays that Fit the Entire Team
I scoured the Internet in search of gifts that everyone can enjoy. As you may have guessed, finding such treasures is a challenge. To me, the perfect employee gift is one that fits a variety of tastes, styles and interests without being a generic promotional product. Employee gifts should still be one-size-fits-all while being purposeful and meaningful. Here are some of my favorite employee gift ideas:
1. A New Take on the Holiday Turkey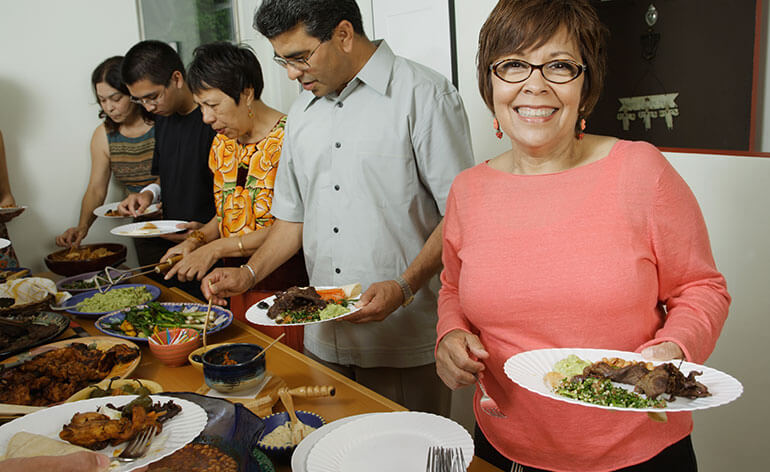 I love that idea behind the holiday turkey gift that employers gave out in yesteryear, but as I mentioned above, poultry is no longer an appropriate gift for the various cultures in our melting pot of employees. (And think of the logistics!) With grocery store gift cards, however, you can honor the spirit of putting food on your employees' tables while allowing each family to decide what will be on the menu.
Buy it here:  Bulk Grocery Store gift cards
2. More than Sunglasses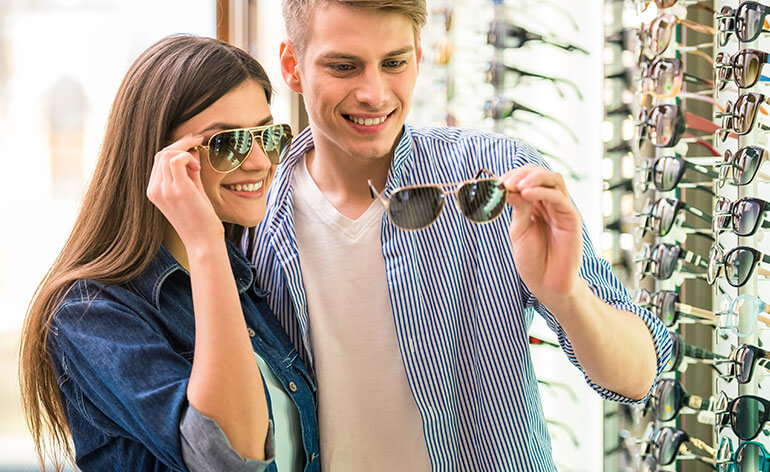 Get everyone in the office a new pair of sunglasses with a note that reads, "Our future is so bright, you better wear these" or "'Tis the Sea-SUN." Just do not make the mistake my friend's company made by giving everyone in the office the identical style of sunglasses. Twinners are only winners in elementary school. (Read my Rules for Picking out the Best Employee Gifts for other pitfalls.)
Many merchants allow group orders. Sunglass Hut will even send a concierge to your event for custom fittings or you can hand out Sunglass Hut gift cards that employees can redeem on their own time.
This is a fun idea that will get everyone in the office talking, asking each other for opinions, holding up mirrors and showing off their new shades. Done right, sunglasses for the office can be a festive holiday experience rather than just an employee gift.
Buy it here:  Bulk Sunglasses gift cards
3. The Detox Box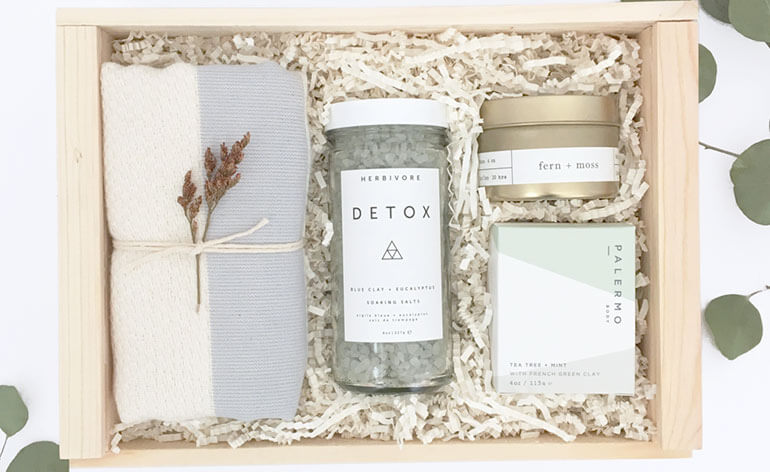 If your employees have been working around the clock to meet holiday demands, then check out these custom curated gift boxes from Loved and Found. I especially like the "Detox Box" because it was "designed to calm and de-stress the body and mind." You might prefer the 'Unwind Box," "Serenity Box" or "Refresh Box" instead. Of course, you can also contact the company to design a custom box to fit your employee's needs.
Buy it here:  Detox Gift Box
4. Extra Employee Reward Points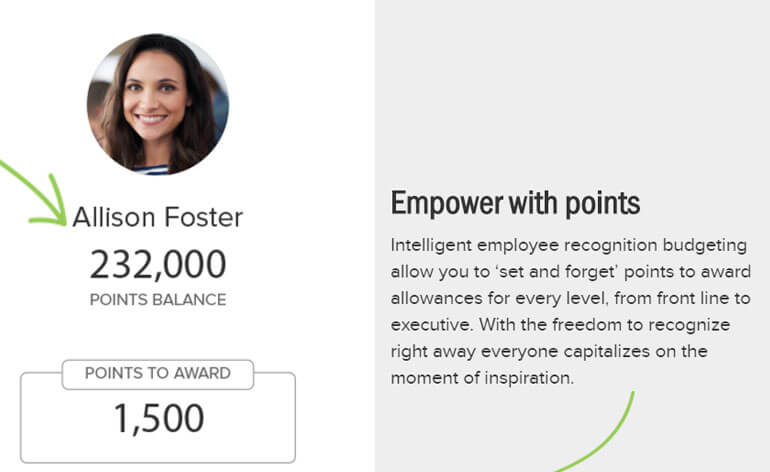 Does your office have an Employee Appreciation program in place? If so, rather than create a new gift for the holidays, simply double-down or triple-up the number of points employees would generally be awarded.
Our company participates in an employee reward program from Achievers. With points we earn from the company and from our peers, we can buy gift cards and other merchandise. An easy way to give everyone in the company a gift that meets their individual needs is to increase their appreciation points. Each person could then redeem the points for a holiday gift of their choice.
Learn more here:  Achievers employee recognition and rewards
5. Emergency Preparedness Kit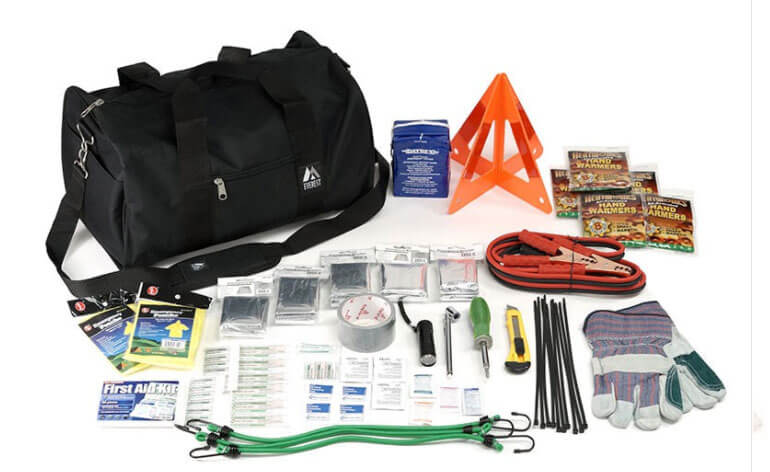 Long before the devastation of Hurricanes Harvey and Irma, various experts warned us to have emergency preparedness kits at home, in our cars and in our places of business. But how many of us really do? The office may be staffed for some emergencies, but my guess is that few families have basic survival gear on hand at home.
Show your employees how much you care for their safety and well-being by giving every employee a "best in class" emergency preparedness kit. I am not talking about the logo flashlights, adhesive bandages and wind-up radios that may or may not work when you need them to. I am suggesting you provide your employees with the basic tools needed to potentially save lives during a disaster.
Buy it here:  Emergency Preparedness Kits
6. Gift of Time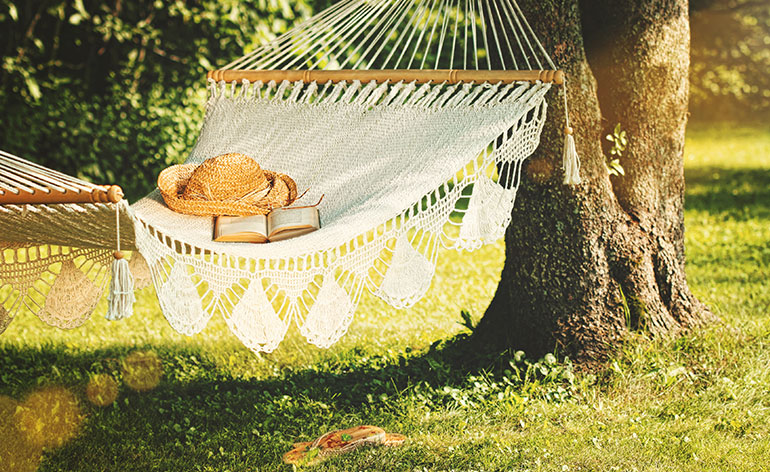 During a particularly challenging project at one of my former companies, many of us worked long nights and weekends for months. As salaried employees, we did not expect to receive bonuses or notable merit increases. We were pleasantly surprised, however, when management agreed to give us several extra days of personal time off (PTO) to be used at the completion of the project. Another time and at another company, employees all received a bonus PTO day in recognition of a great year.
If you cannot give employees extra pay or lavish merchandise, then consider giving them the gift of time. For fun, you could also give everyone a gift card for a great experience: to the movies, to the spa or a Groupon gift card to be enjoyed outside of the office.
Buy it here:  Bulk Spafinder Gift Cards
7. Personalized Employee Reward Cards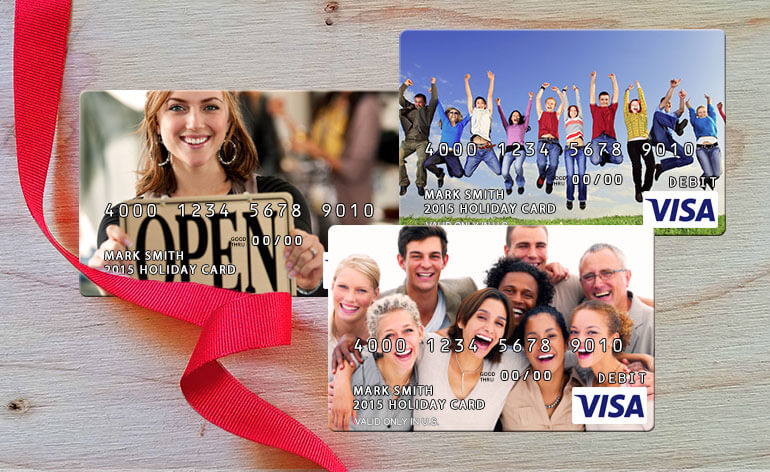 According to a Hawk Incentives Rewards Preference survey, people prefer prepaid reward cards over all other reward options, at all dollar values.
Visa reward cards and MasterCard reward cards are popular employee gifts because employees can redeem the cards wherever Visa and MasterCard brand cards are accepted including physical stores, online websites, mobile apps and more. Companies like rewards cards too because administering a reward card program costs less than the overhead required to issue checks. So employees get flexibility and employers get savings.
Make it a Collector's Item! Start a holiday tradition of giving out the Annual Employee Reward Card with a commemorative design featuring something symbolic from the year such as a picture of the team, a new product launched, the CEO's favorite buzzword or a company milestone reached. I bet employees would keep the cards even after redemption to show how long they have been with the company.
Buy it here:
Small employee reward card orders can be placed self-serve at GiftCards.com for Business
Large employee reward card purchases enjoy one-on-one personal service at OmniCard.com
There's also a new way for small business owners to thank employees. It's called CardNow.
8. Electronics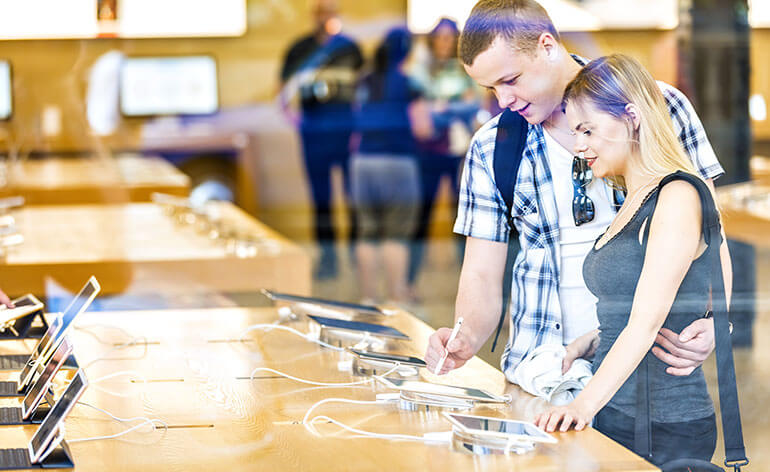 Because people have brand preferences when it comes to technology, I hesitate to recommend any one particular electronic such as the popular iPad, Fitbit or PlayStation. But I do think it would be fun to give an electronics store gift card to every member of the team. Some will use the holiday gift card to supplement Santa's bag full of goodies for the kids while others will use it to buy items they have been wanting for themselves. And let's be honest…some will even sell their holiday gift cards for cash. Since electronics gift cards often sell for 90 percent of face value or more, this is an employee gift that can truly be a perfect fit for everyone.
Before you consider buying an actual gadget, read our informal poll on "Gift Cards or Gadgets" and the "Worst Gadgets of 2017".
Buy it here:  Best Buy gift cards
9. Clothing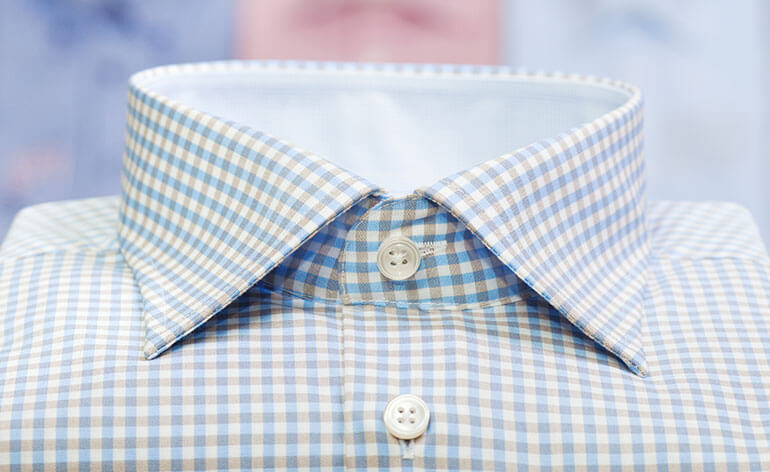 Clothing is quite possibly the hardest item to buy if you have a "one-size-fits-all" goal in mind. But there is one way to do it right. Rather than limit clothing to any one particular brand, try the "Style Everywhere" gift card or create your own custom gift card that is usable at clothing stores of your choice. If employees are allowed to wear everything from workout clothes to business suits, for example, then make the gift card usable at Nike and Adidas as well as high-end department stores like Nordstrom and Bloomingdale's. If your employees are more likely to shop budget-friendly merchants, then get a gift card that is usable at all of the Gap-brand families may be an easier choice.
I once attended an employee appreciation shopping night at Nordstrom. Employees were treated to exclusive hours, passed appetizers, live music and a 20% discount on everything they bought. We had a great time. If you own a small business and cannot afford to buy out a store, give your employees gift cards instead and time off to go shopping.
Buy it here:  Style Everywhere Gift Cards
10. Custom Shoes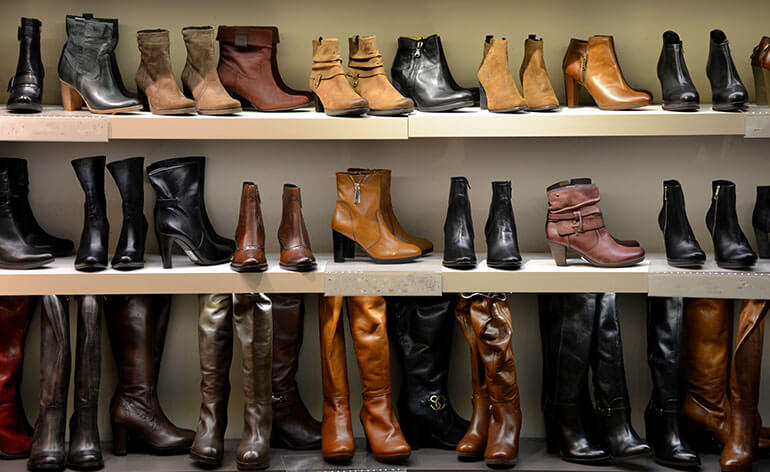 I lied. Shoes would be the hardest item to find in a size and style that fits everybody, but I still tried. I found an unexpected number of sites that allow you to custom order shoes (including Nike, Vans, Adidas, Undandy and Alive Shoes), however, I would still suggest a gift card. I love Nike, my friend likes Vans and someone else may prefer the Italian one-of-a-kind shoe sold at Undandy. If creating custom shoes seems like too much work, get a DSW gift card for everyone in the office instead.
To make the shoe gift card seem purposeful, set up a private shoe fitting event at a local shoe store and add a note to the invitation that reads, "The first step to getting anywhere is deciding you're no longer willing to stay where you are." Or "Every small step in the right direction counts."
Buy it here: DSW Gift Cards
11. Snack Breaks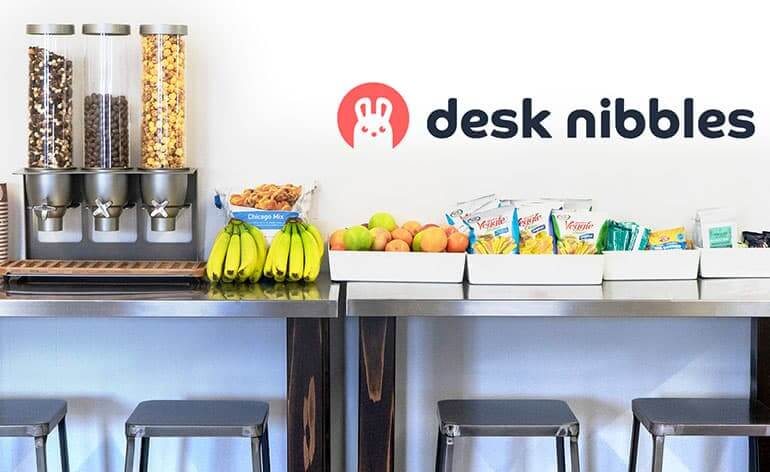 No one likes a hungry office. If you want to reward your employees for a job well done – and keep them working hard – investing in an office snacking program at your workplace is the way to go! While it can be a hassle to make sure every employee gets the snacks they want, you can save a lot of time by using a proven office snack delivery service.
Hoppier (formerly Desk Nibbles) allows for full plan customization and access to a variety of items that go beyond snacks with wholesale pricing. In addition, the company offers a range of services that go beyond the ordering process, including employee feedback management, optional kitchen stocking and consumption monitoring.
Find your plan here: Desk Nibbles Smart Kitchen Plans
More of the Best Employee Gifts for the Holidays
Normally when I find articles that tout a list of gifts that fit everyone's needs, I get thrown into a gallery of products that not many people would actually want. Many of the suggestions are gizmos or random desk accessories. I assume the authors of these articles mean that no one item will fit everybody's needs, but he or she is hoping that at least one item on the list will resonate with someone. That is not a practical approach when it comes to giving every employee the same holiday gift.
I am hoping that the items above would actually appeal to a high percentage of employees in your company. Naturally, many of the suggested gifts are gift cards because it really is hard to find products that are perfect for everyone. However, I do not want you to simply pick a gift card and hand it out in an envelope. I am encouraging you to incorporate the gift card into the message you most want your employees to receive during the holiday season.
Are there other employee gifts you think I should add to this list? Do you know of other products that will fit an entire team? If so, let me know in the comments below or reach out to me on Twitter (@GCGirlfriend).
Happy Gift Carding!
~Shelley Hunter, Gift Card Girlfriend