Follow these tips to pick the perfect present for a gift exchange at work. From corporate office to local shop, you need to get this right.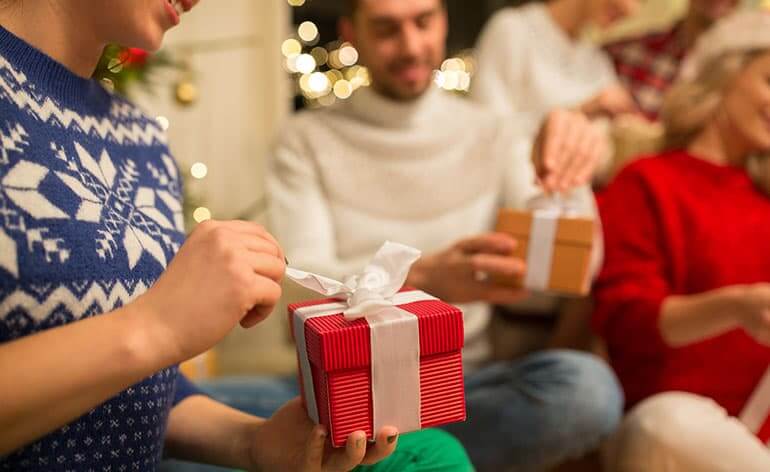 What You Need to Know About Gift Exchanges at Work
This isn't "The Office" and, in most cases, Michael Scott-type gifts are not acceptable for the workplace. So what should you bring to the office gift exchange? A gift card works, of course! But which one and for how much? That's what we're talking about here on the blog.
In the blog post below, I'll provide some advice on the best gifts to buy for holiday gift exchanges in the work place.
And we know…what works in one office may not be the best gift for another environment. So please share some suggestions for our audience in the comments below.
Office Gift Exchange Etiquette for Any Occasion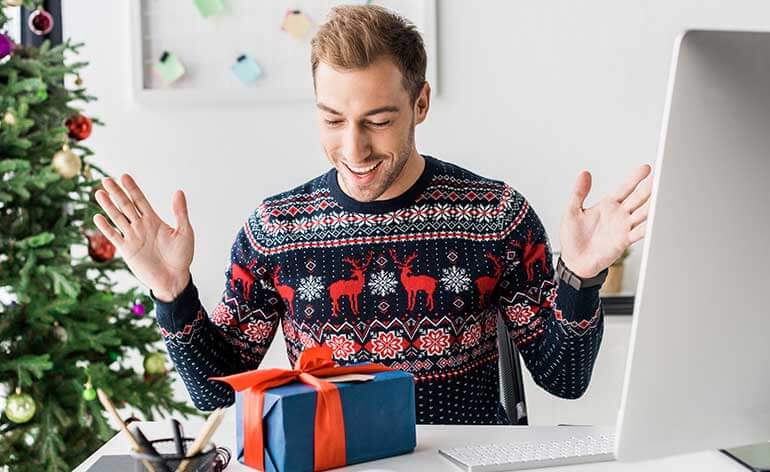 Is your office doing a holiday gift exchange? While Christmas and Hanukkah are the most common times of the year for holiday parties and gift-giving between coworkers, your company might create other traditions. Perhaps you have a summer celebration complete with gifts.
Whatever time of year, you can be certain of choosing an appropriate office gift if you follow these handy guidelines.
Stay Within Budget
Does your office put a cap of $10, $15 or $25 per gift? Make sure to stick to it. Do you count sales tax as part of the gift cost? Do you determine the limit based on the retail price or what you paid? And do you count gift wrap?
In most cases, you'd go with the actual cost you paid. But if you got a lovely, $25 sweater for $10 on clearance and you're comfortable with the present, no one has to know. If you used Kohl's Cash or other rewards to pay for the gift, that definitely counts as part of the cost. If you go a dollar or two over due to gift wrap and sales tax, that's fine.
The point of setting a limit is to ensure no one gets a gift that is too cheap or too extravagant.
Avoid Religious and Political Gifts
The office gift exchange is not the time to make a political or religious statement. So skip the MAGA hat or "Resist" t-shirt. And while it may be tempting to gift a Bible, cross or other religious statements around Christmas, avoid this option as well.
According to this article on the 6 Topics to Avoid Discussing at Work, "There is no need to be secretive about your religion–by all means, it's perfectly fine to mention things you do to celebrate it–but realize that not everyone worships the same way."
So it's okay to talk about your beliefs when appropriate, but best to avoid a gift that represents how you alone may feel. The same is true for politics.
Keep It G-Rated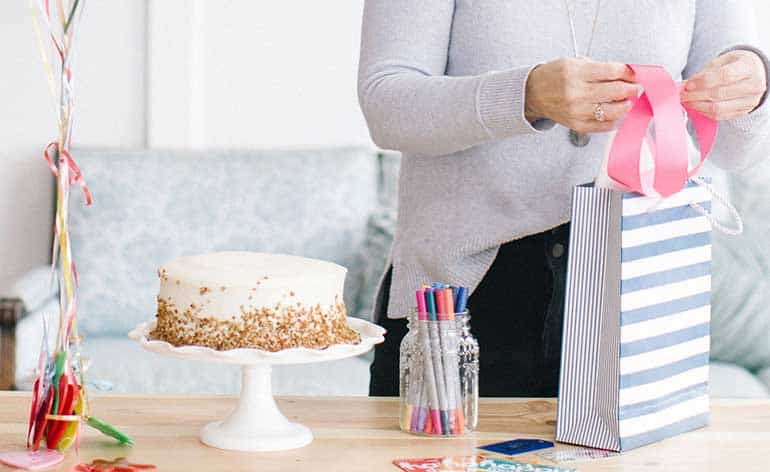 Don't choose a gift that is inappropriate in any way, from t-shirts or mugs with swear words to gag gifts of questionable taste. When in doubt, select another gift.
Choose Gag Gifts Carefully
Speaking of gag gifts, should you skip them altogether? If they are in good taste and will elicit laughs all around, go for it. For instance, who couldn't use a Pizza Pouch as a lunch holder, or a chia pet in his or her likeness? Just follow these guidelines: No gifts that are offensive, edgy or sexual in nature.
Give a Gift You Know Your Coworker Will Love to Get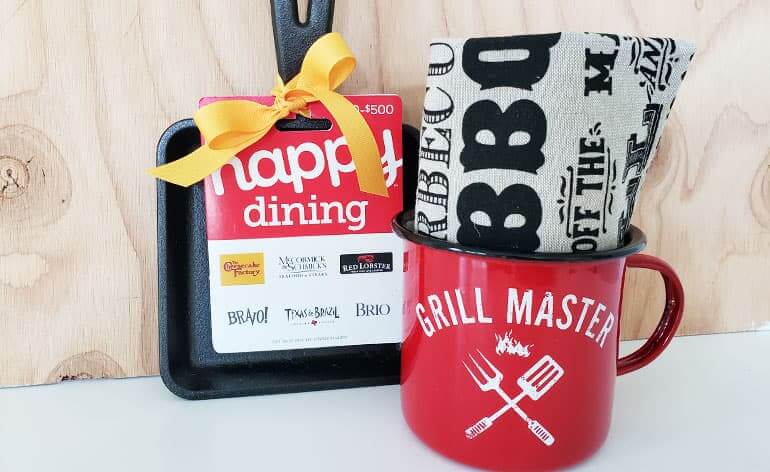 The best gifts for an office gift exchange are not just appropriate, but thoughtful and useful. As grown-ups, most people don't get showered with presents during the holidays. A gift from a coworker may have special meaning if it is one of only a few that will be received for the holiday season; so choose something the recipient will appreciate.
With these guidelines in mind, what are some of the best presents for an office gift exchange?
Commuter pass. Do most people use the same subway, train or bus to get to the office? A commuter pass is a useful gift that will keep you on the mind of the recipient while commuting every day. You might also consider an Uber gift card the recipient can use to get around town at any time.
Umbrella. Speaking of commuting, there's nothing worse than trying to get to work in the rain. A handy umbrella will be appreciated year-round.
Snacks. If you're certain the recipient has no food allergies, consider a snack pack, food basket or fruit bouquet. From nuts and cheeses to fresh fruit, food gifts are fun to bring home to the family or to keep in the office and share with coworkers.
Coffee mug or reusable cup. Falling squarely into the space between gag gift and practical present, a coffee mug or travel cup can deliver a laugh along with a much-needed jolt of caffeine. In this case, you may follow in the steps of Michael Scott from The Office with a "World's Best Boss" mug or choose one with an inspirational saying or personalized with the recipient's name.
Restaurant gift card. Is there a spot where your coworkers love to grab lunch? Giving a nearby restaurant gift card is a great way to ensure the gift card will get used. A Happy Eats gift card or Happy Dining gift card might also fit the bill, available in denominations from $20 and up.
Custom Visa gift card. Personalize a Visa gift card with a picture of your company mascot, office dog or a fun group photo of everyone in the department. Customized Visa gift cards show thought and planning in a present that is guaranteed to be a perfect fit.
What other ideas do you have? Do they follow the guidelines above? If so, then add it in the comments below and we'll add it to the list when we update this post.
In Summary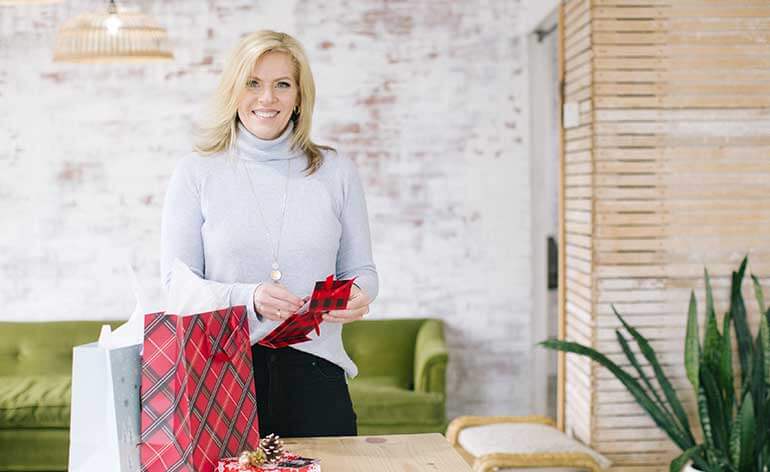 It should come as no surprise to you that I almost always bring a gift card to a gift exchange–whether it's in the workplace or with a group of friends. Why? Because all too often, gag gifts and "good efforts" fall short. And it can be a little disheartening to arrive at the gift exchange with a pretty terrific gift only to leave with a gag gift that won't really be used.
I recently attended a gift exchange with a group of women I was excited to get to know. Since rainy season had just started, I brought a stylish umbrella that several people coveted. However, the gift I opened was filled with inappropriate content. I was too embarrassed to pull it from the bag and show it to the rest of the group. If this had happened in the workplace, it's possible Human Resources would have had to get involved because I was definitely uncomfortable and others were as well.
So again, let's go with the overriding advice to play it safe. If you want to do something fun and frisky, save it for the people you know will appreciate that type of humor or just simply resist to avoid an awkward situation like the one described above.
Got any other ideas? Let me know in the comments below or reach out to me on Twitter (@GCGirlfriend) or Instagram (@Gift.Card.Girlfriend).
Happy Gift Carding!
~Shelley Hunter, Gift Card Girlfriend