Need a present for a pug lover? Here are 10 fun gift ideas for people who love their pugs.
What is it about this short, wrinkly breed of pup that has people falling in love with pugs all over the place? Is it just their smooshy, good looks? Is it their family-friendly temperament? Is it the perpetual "woe is me" look on their little, furry faces? Whatever it is, pugs hold a permanent soft spot in the hearts of many. If you need to give a gift to someone who loves this breed of dog, look no further. Below are ten unique gift ideas for pug lovers that you can order and send today!

Pug Poster Print – $54
This limited-edition "Roller Pug" by A Grape Design is whimsy on wheels; perfect for the pug-lover who has a sense of humor. Frame it and hang it where fellow puggers can share a hearty chuckle.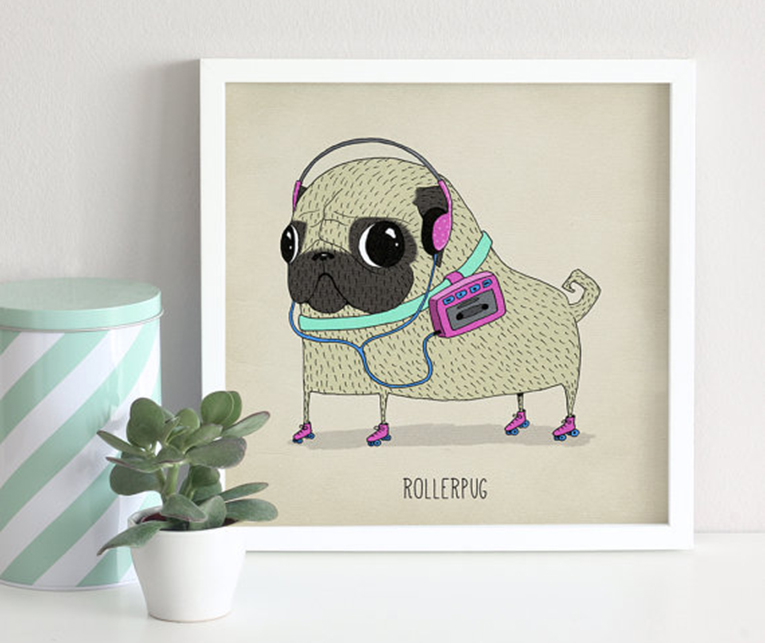 Buy it at A Grape Design on Etsy.

Cookie Cutter – $17
The recipient can use this gift to spread pug love all over the place. Whether used to make people cookies or doggy treats, this personalized cookie cutter is even cuter with your pet's name on it. Deliver the cutter as-is or mix up a batch of dog biscuits and put this cute gift in the middle.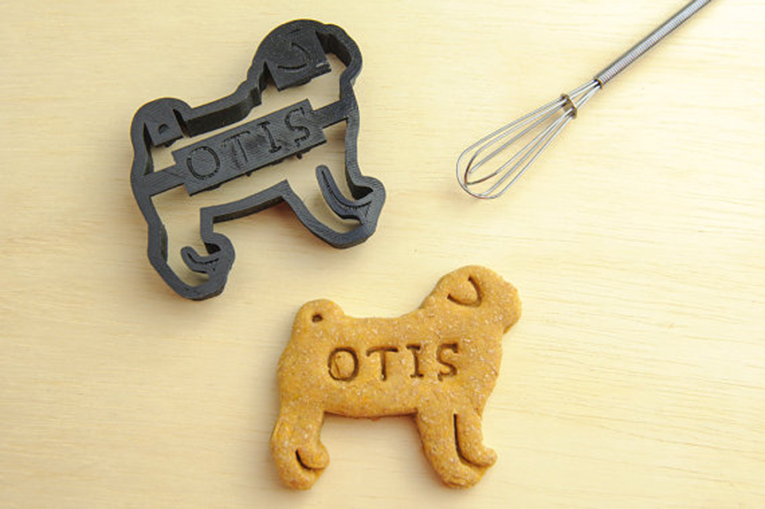 Buy it at Name That Cookie on Etsy.

Pug Pillow – $45
As one reviewer said, this little guy is "squishy and adorable." Who doesn't need some of that? Measuring 17 inches tall and a little bit more in diameter, this pug pillow can be snuggled with all day long. Be careful, though. Your furry friends might get jealous.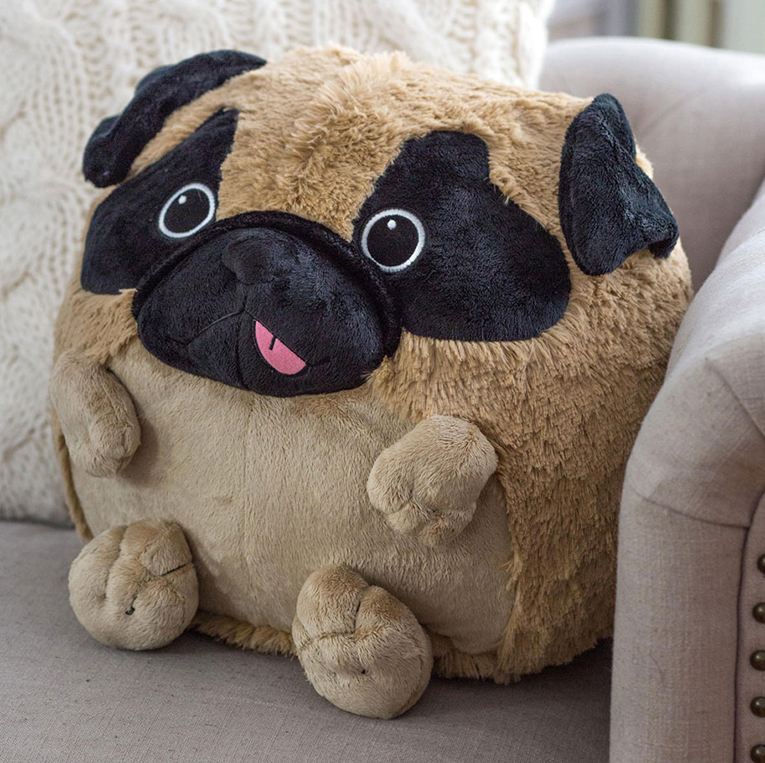 Buy it at ModCloth.

Pugalicious Sweatshirt – $42
This super-soft hoodie on Etsy looks so comfy, I dare you to give it to someone else instead of keeping it for yourself. With a kangaroo pocket and your favorite pooch silkscreened on front, this gem is the perfect gift for fans of furry friends.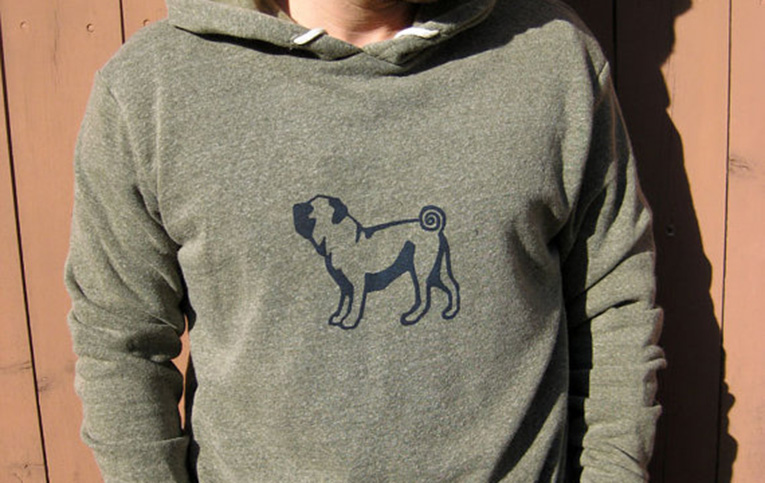 Buy it at Nicola and the Newfoundlander on Etsy.

Ring Bling – $95
Made of sterling silver and sized to fit nearly any size finger, this gift will have you wrapped around its finger! Wait, it goes the other way around. You'll wrap this adorable little pug ring around your finger and be the envy of all.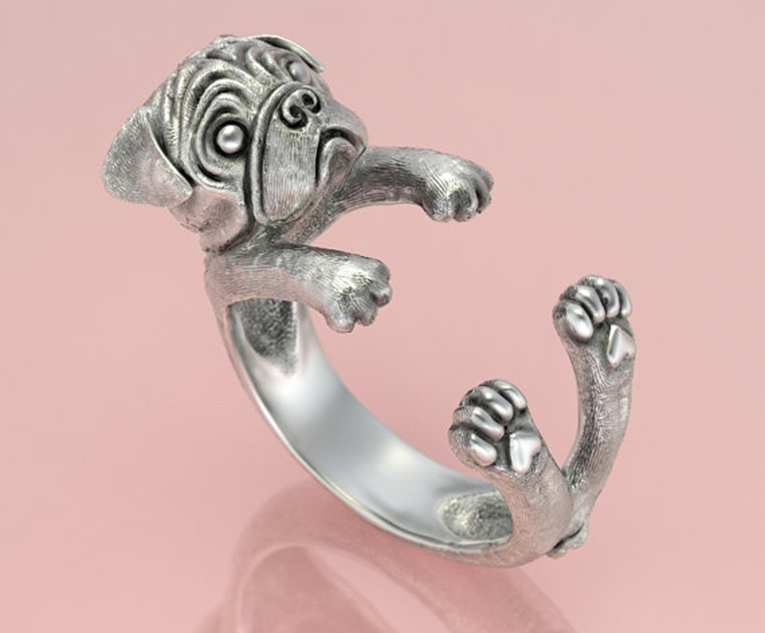 Buy it at Tiny Bling on Etsy.

Etched Doggy Pints – $18
Why so sad? Your glass is empty? Fill this doggy pint with your beverage of choice and put a smile on the little guy's face. (No, the etching doesn't change on the dog, but your face will be glowing.) Dishwasher safe and built to last, this gift is as hearty as the breed on front.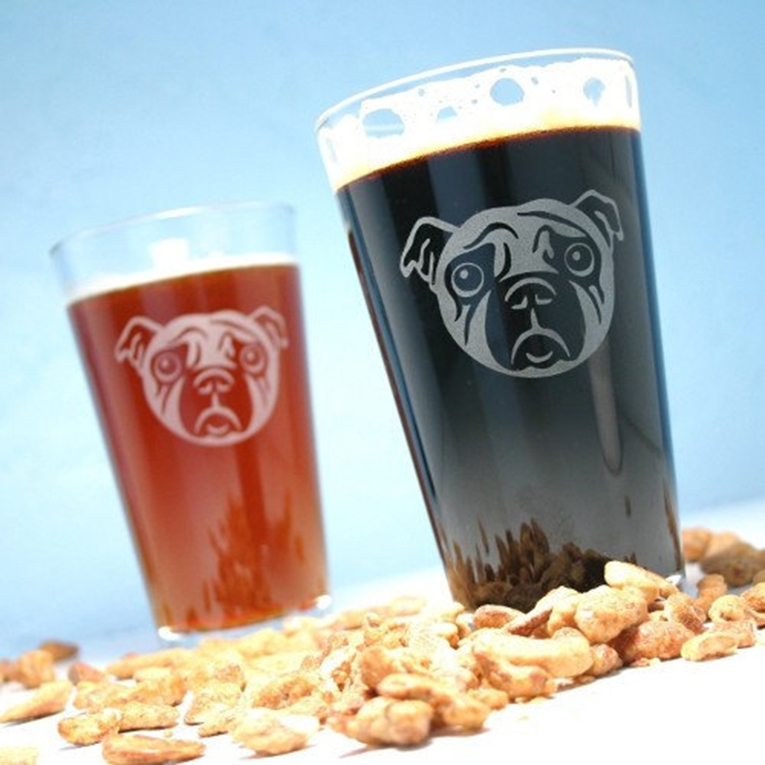 Buy it at Bread and Badger on Etsy.

A Story to "Tail" – $15
A portion of the proceeds from this eco-friendly, dog-inspired journal is donated to animal welfare groups. So, when you give this gift, at least two recipients will be smiling. You can even write a personal note inside the notebook to get it started.

Buy it at Animal Town USA.

iPhone Case – $25
If you don't need the iPhone case, but love the pattern, visit Society6 for an array of stylin' pug gifts that are sure to please the birthday boy or girl in your life. This hardshell case snaps on and defends your prized-phone with man's best friend.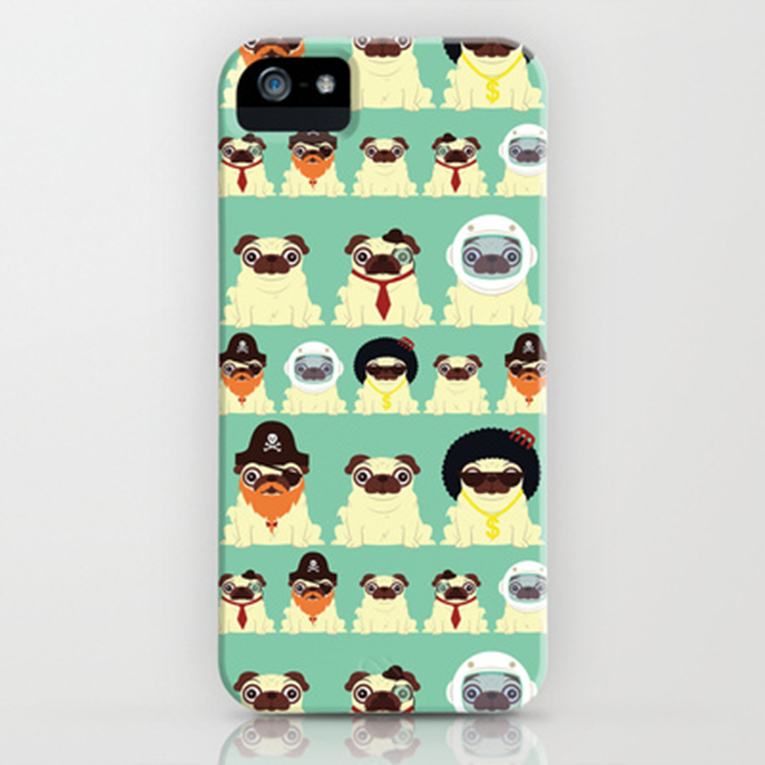 Buy it at Society6.

Sleeping Mask – $20
Let sleeping dogs lie? I can only imagine walking in on someone wearing this mask. It's hysterical. The pug is hand-drawn and printed on canvas fabric with a soft-jersey lining underneath. If you buy this for someone, please send me a selfie so I can see what it looks like in action.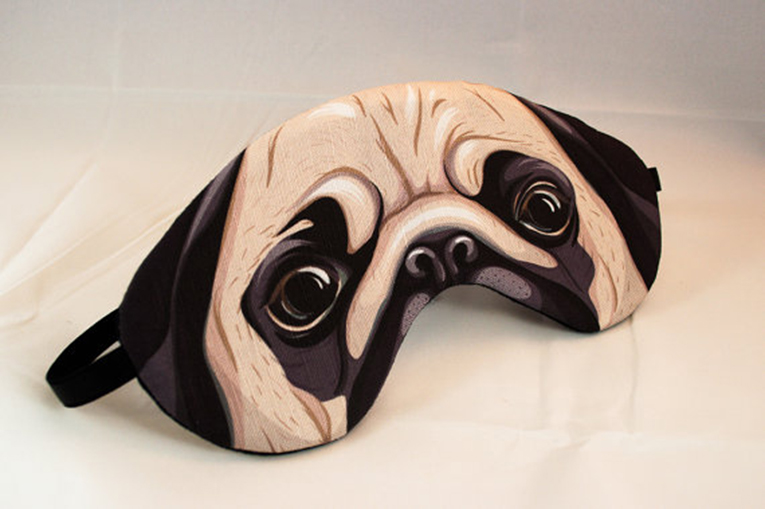 Buy it at Appendage on Etsy.

Pug Gift Cards – From $10
Of course, the gift I like most is the one that shows you know your friend's fondness for his little pugger, but still allows him to pick out a gift he would really like. A personalized pug gift card is the way to go. Add a picture of the recipient's dog (you can probably find one on Facebook) or choose from one of our predesign doggie gift cards. You can't go wrong with this gift.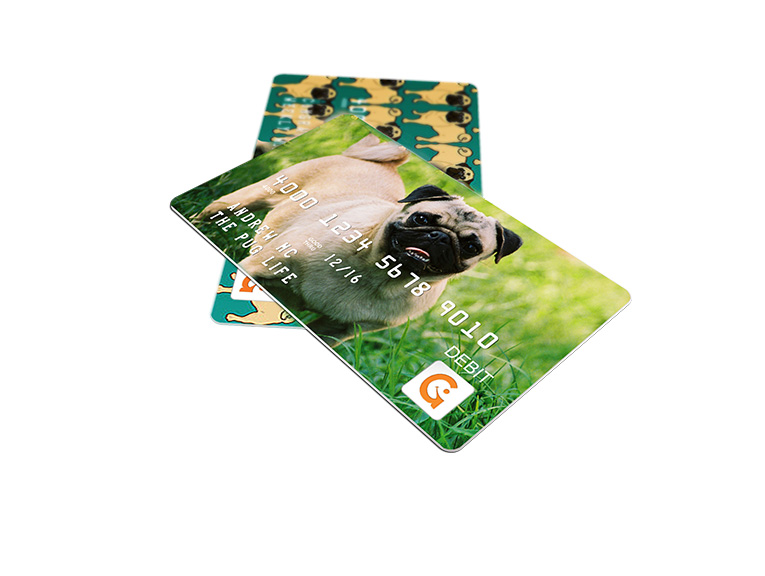 Buy it at GiftCards.com.
If you need more gift ideas, follow Gift Card Girlfriend on Pinterest and check out my Gifts Ideas for Pet Lovers board. I especially like when a gift card is delivered with a little something extra. So, if I were giving a pet-related gift card to someone (whether it's our awesome customized gift card or one from a third party such as PetSmart or PetCo), I would deliver the gift card with a bag of doggie treats, a copy of the latest Dog Fancy magazine or a new throwing toy. This gives the recipient (and possibly his or her pet) something to enjoy immediately as well as a gift card to spend later. That's just how Gift Card Girlfriend rolls.
Got other pet gift ideas? Share them with me in the comments or hit me up on Twitter.
Happy Gift Carding!
~Shelley Hunter, Gift Card Girlfriend