Graduation Gift Ideas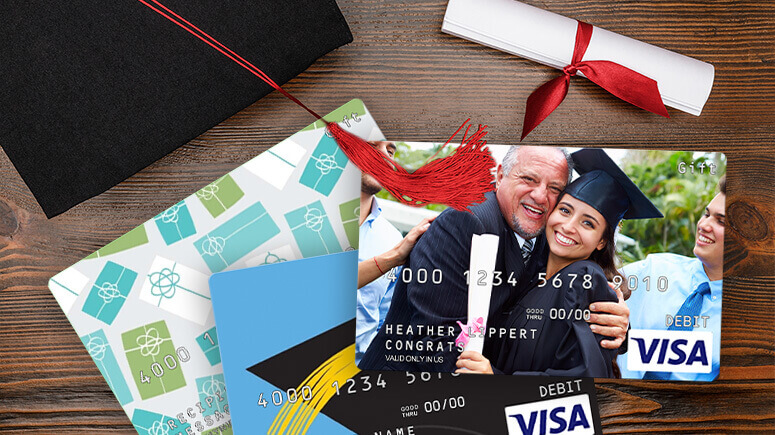 Whether graduating from elementary school, high school, college, or trade school, educational milestones deserve recognition. Since often times completing one chapter in life means another is about to begin, a graduation gift card is the perfect way to acknowledge the accomplishment while helping the graduate prepare for the next stage of life.
Personalized Graduation Gift Cards
To make the perfect graduation gift card, upload a picture of your graduate. Whether you use a picture from the past or something current it is easy to make a one-of-a-kind Visa® or Mastercard® gift card. Not feeling creative, choose from one of our popular graduation gift card designs.
Top Graduation Gift Card Designs
Top Brand Gift Cards for the Graduate
Free Graduation Gift Card Holders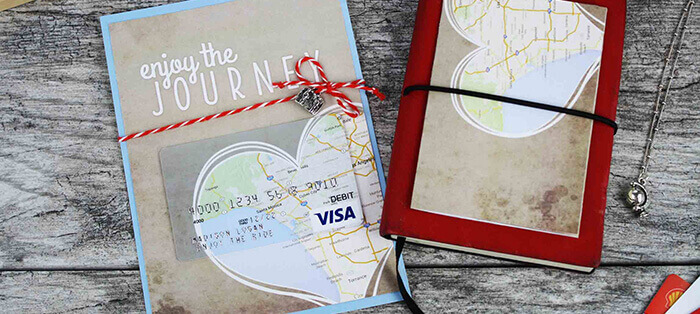 If you want the convenience of gift cards, but still want to be able to add a personal touch your graduation gifts, then try our free printable graduation gift card holders. Some are designed for brand gift cards like Southwest or Delta Airlines while others work best with predesigned Visa or Mastercard gift cards. Just select the gift card holder you want, download it, print it and follow the directions on the blog.
More Graduation Gift Ideas
Need a little help deciding what to put on your graduate's gift card? Here's are some ideas how to give a graduation gift card:
Senior Pose. Turn that graduation picture into a personalized graduation gift card. Upload the photo and add the words, "Congrats Grad" to the card. Tuck the gift card into the top of a graduation cupcake or deliver it with a treat bag filled with smart candies.
Hats Off to You. Take a photo of the graduating class and upload it to make a graduation gift card. Write "Hats off to you!" on the gift card's embossed message line. Craft up the presentation with a mason jar filled with tissue paper in the school's colors. Paint the mason jar lid black. Put the gift card inside, put the lid on, and cover it with a black mortarboard made out of black cardstock.
Smart Cookie. Do you have a picture of graduate studying, reading, or heading off to school with a backpack? Use that photo to make your own gift card. Have the words, "One smart cookie" embossed on the card. For little graduates, give the gift card with a giant cookie, a bag of cookies, or a plate of homemade cookies. For older graduates, get a new cookie jar. Fill the cookie jar with cookies and punch a hole in the corner of the graduation gift card (being careful not to punch the card's magnetic stripe.) Tie the gift card to the cookie jar with a graduation-themed ribbon.
If you don't have a graduation photo of your own, select a graduation gift card design from our predesigned gallery. The gallery is full of great gift cards created by our designers.
In addition to all these gift cards you can get for your graduate, Gift Card Girlfriend has several more ideas on her blog. Check out the Graduation gift card hub, where you will find links to all of her posts for and about graduation. Have questions? Enter them in the comments below and Gift Card Girlfriend will give you the answers.
Ask Your Graduation Gift Card Questions Here: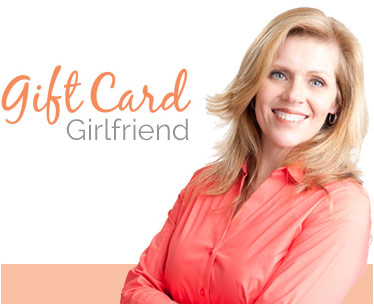 Graduation Gift Idea
Whether your graduate is going off to college or entering the workforce, he or she is likely to need new clothes. Tuck a clothing store gift card into a package of candies and write a note that reads, "Congrats Smarty Pants!"