Need a Father's Day greeting card with no time to run to the store? Here are 10 cards you can print at home for free.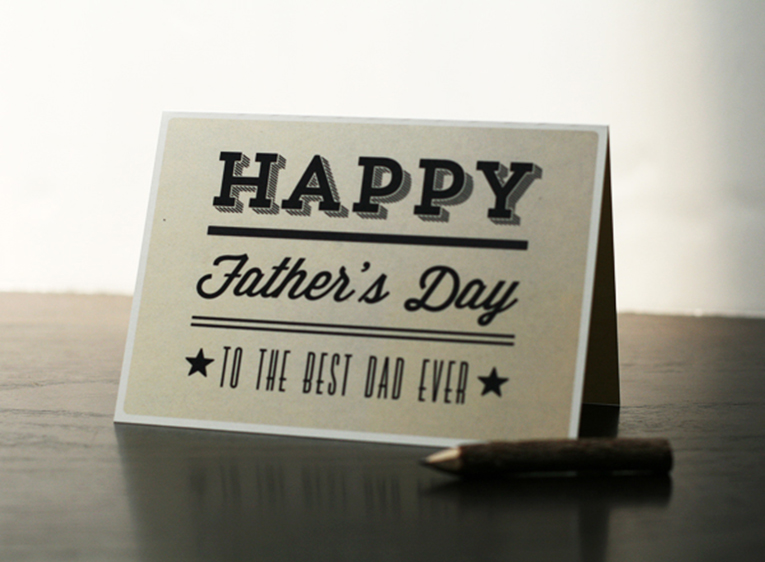 Image credit:
Just Add Ginger
.

From shirts and ties to hats and 'staches, there's no shortage of free printable Father's Day cards bearing the classic symbols we use to represent dads. If you have a printer, a little card stock paper and a pair of scissors, then you are minutes away from downloading and printing a card from the comfort of your home. (Honestly, do you have to go to the store for anything these days?)
Below is a round-up of free printable Father's Day greeting cards that you can click, download, print and present. It doesn't get much easier than that. If we missed any, let us know in the comments below or connect with me on Twitter (
@GCGirlfriend
). I love to discover more ways to make gifting easy.

Go 3-D for Dad
You don't have to be an expert paper doll maker to master this 3-D printable card for Dad. All you need is a printer, paper and those foamy stick 'em things that raise the paper up. If you have those three things, then you're good to go. That's the basic card. You can always fancy it up by adding stripes to the shirt, a company logo to the pocket or a jeweled tie tack.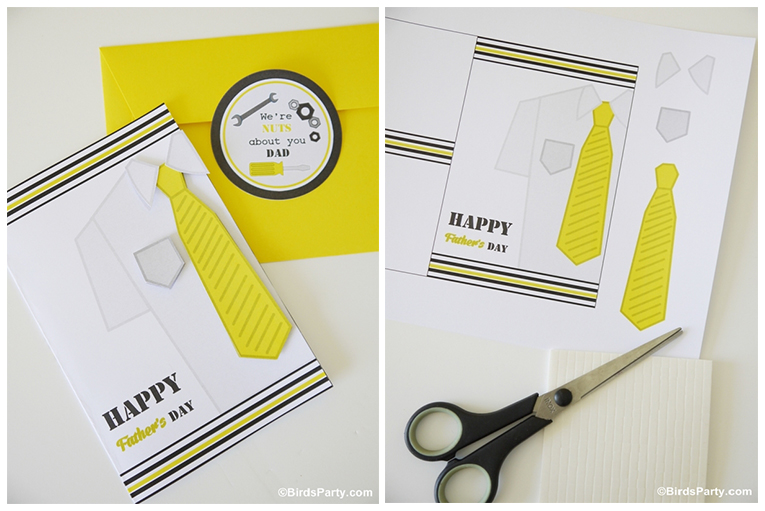 Get this card at:
Bird's Party Blog
.

Hats Off to Dad!
This cute card for dad is begging to be embellished, but not with glitter and glue. Rather than a simple closing inside the card, add reasons why you're tipping your hat to the man in your life. Thank him for all he's done, inspired you to do, endured and so forth. You're getting the card for free and not even driving to the store to get it, after all, so take a few moments to elaborate.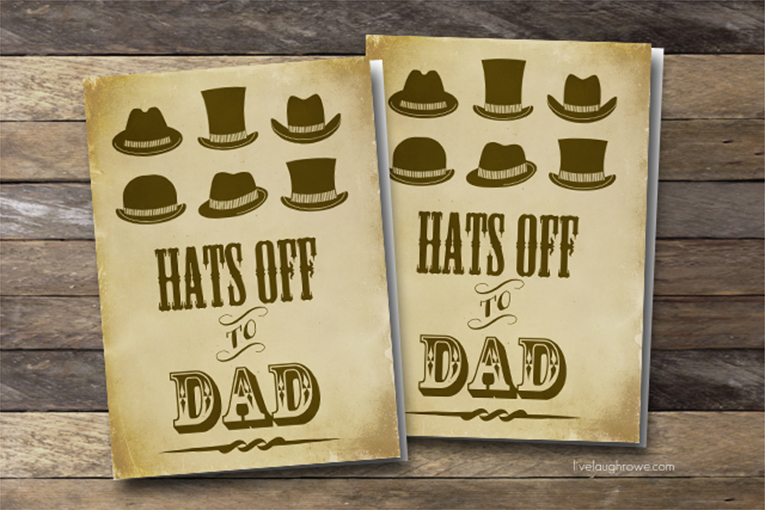 Get this card at:
Live Laugh Rowe
.

Spin the Wheel
I find this card quite funny and love that dad has ample room to land on meat, a nap and the remote control. A new car would be nice, but he's more likely to land on family time than a new set of wheels. Very clever and all you need is a little brad doo-dad to put the greeting card together.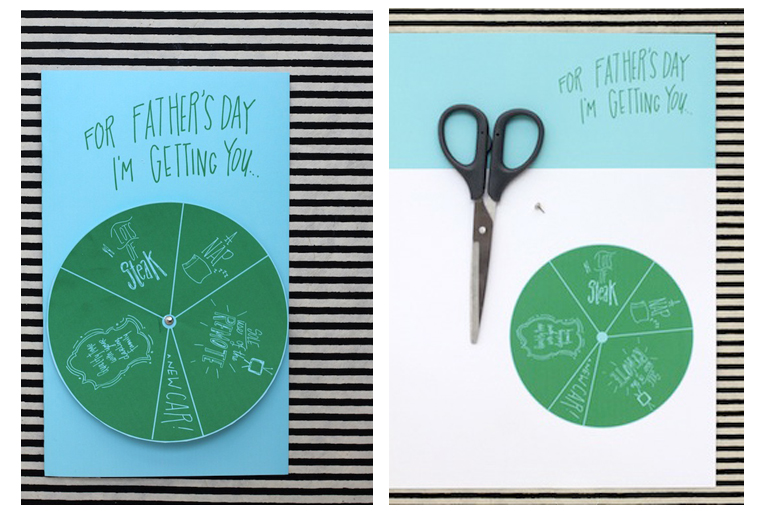 Get this card at:
Julep
.


Make a Play for Pops
Give Dad his Father's Day card with a pen, 'cause he has some work to do. This word search printable card made me do a double-take. Dad really has to find the words to read the hidden message. I love it.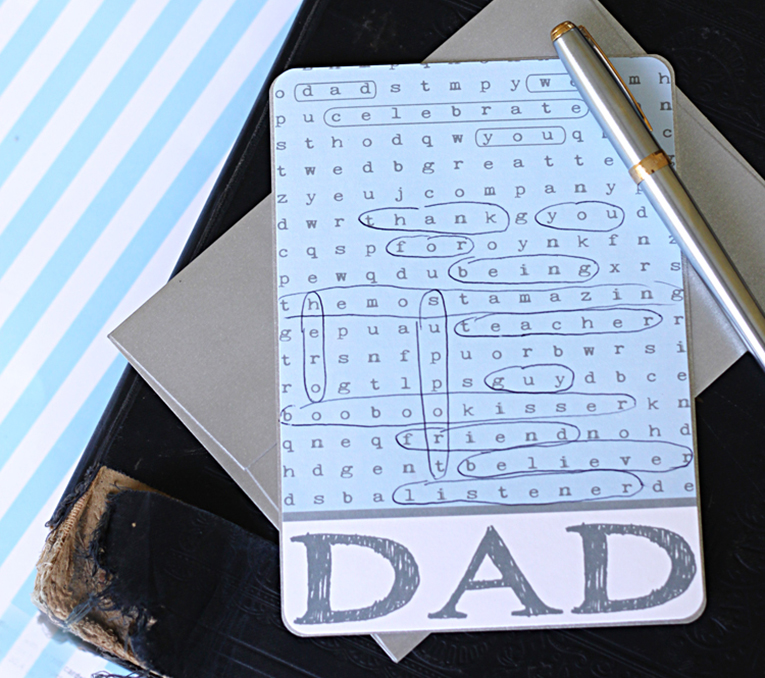 Get this card at: Kori Clark.

Matching Card and Tags
If you're looking for a cute way to coordinate your entire gift, then print this card plus the matching gift tags. Use Divine Twine to attach the tags to other gifts, if you have them. Otherwise, just sign your card and deliver. (For simpler gestures, tag the morning newspaper with the tie and wrap the bow tie around the remote control. Done.)
Get this card at:
Love vs Design
.

Foldable Tie
This folding bow tie has the element of surprise as Dad has to open it up to see what's inside. I wonder if there's room to add a gift card in there? I'd love for him to find a gift card to Men's Wearhouse, Nordstrom or his favorite clothing store tucked inside the tie.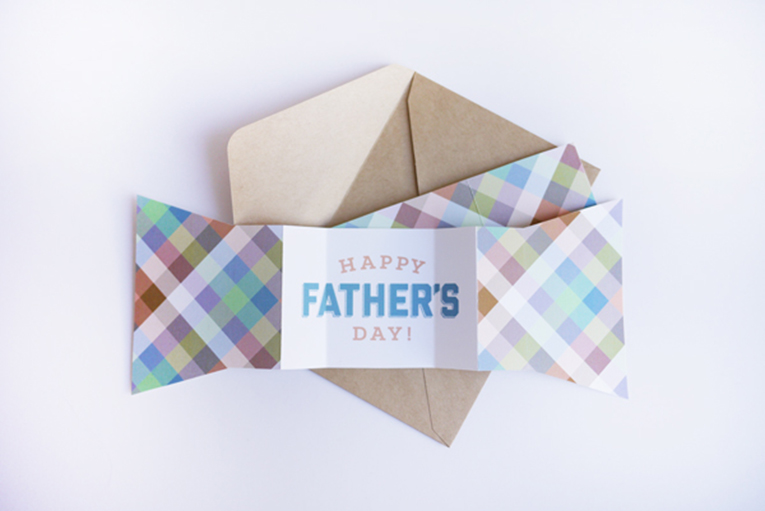 Get this card at:
Oh Happy Day
.

Alpha-bet He'll Love It
This printable card looks adorable on brown kraft paper (or another brownish-toned paper), but you can use any color you'd like. The rounded edges are a nice touch as well. The playful "Daddy" at the bottom makes this the perfect card for the kids to give to Dad on his special day.
Get this card at:
Sweet Scarlet Designs
.

I Mustache You
The mustache has been a little overplayed, but the kids still seem to love it. Since Father's Day is a day that kids possibly get more excited about than the parents, might as well make it fun for them. Have the kids wear fake mustaches of their own and deliver this card to dad while he's shaving.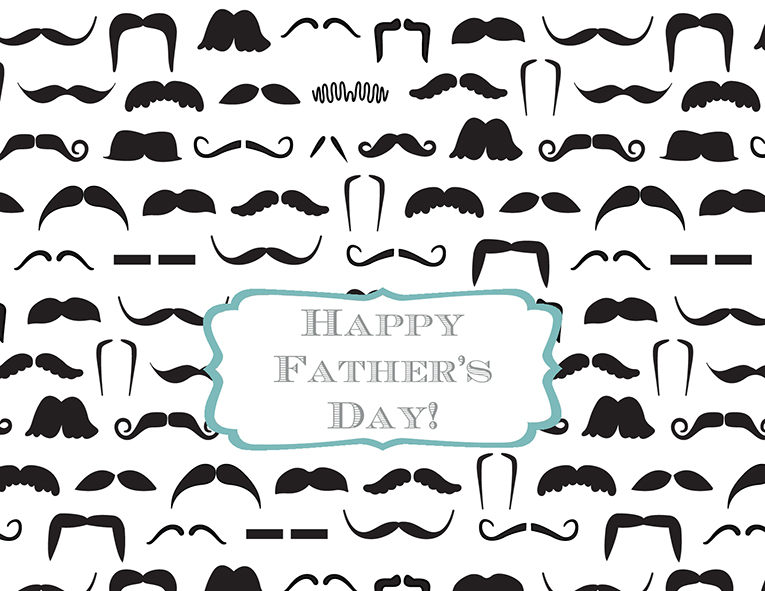 Get this card at:
One Lucky Pickle
.

One Cool Cat
If your pop is one cool cat, then print out this greeting card that comes with a matching set of glasses. Use the cut-out as a gift tag or put them on yourself for a goofy snapshot. Maybe tuck a gift card inside that Dad can use to buy a new pair of shades.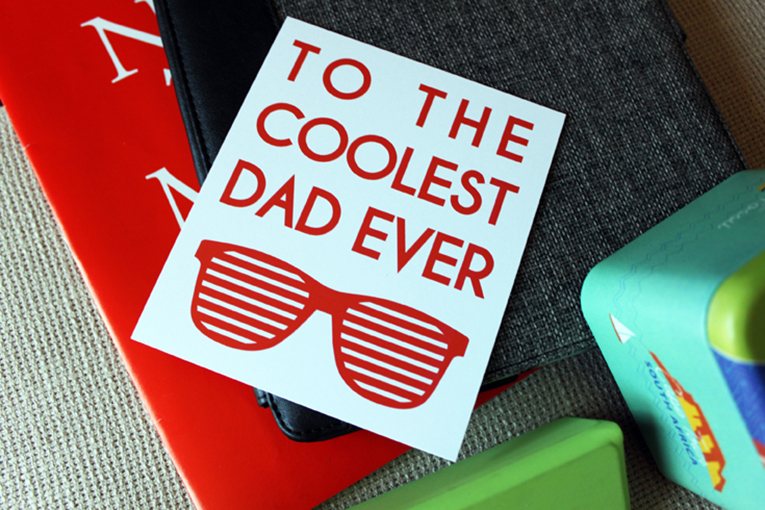 Get this card at: Just Add Ginger.

Classic Dad
We'll end with a classic Father's Day greeting card that is made for the manly-man in your home. Print it out, cut it with a paper trimmer, fold and go. All that's left to do is fire up the grill for the barbeque.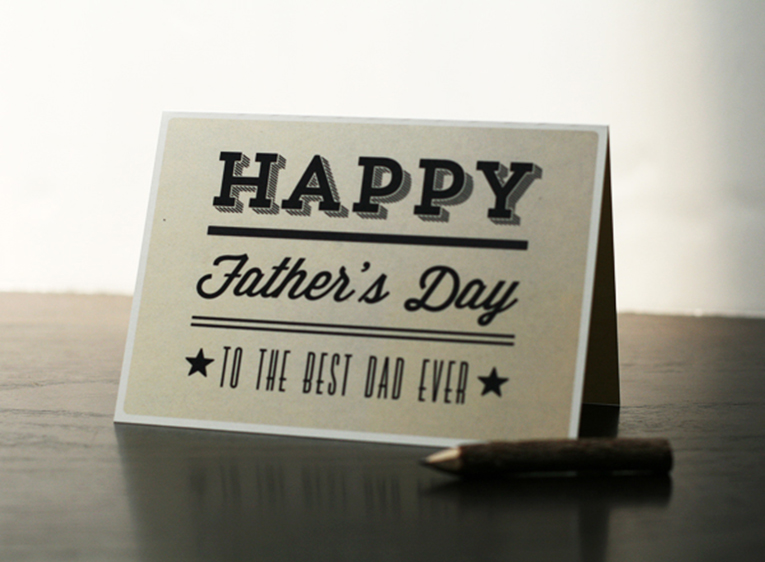 Get this card at:
Crafty Pie
.
For more gift ideas for dad, try the personalized gift card suggestions on our Father's Day gift ideas page or follow Gift Card Girlfriend on Pinterest and through the printables on the gifts for dad board. With Father's day a few days away, there's no time to wait!
Happy Gift Carding!
~Shelley Hunter, Gift Card Girlfriend