Gift Card Girlfriend Blog
Tuesday 8.30.2016
From Discounts to "Buy One, Get Ones," Gift Card Girlfriend has the gift card deals that can save you money.
Read More »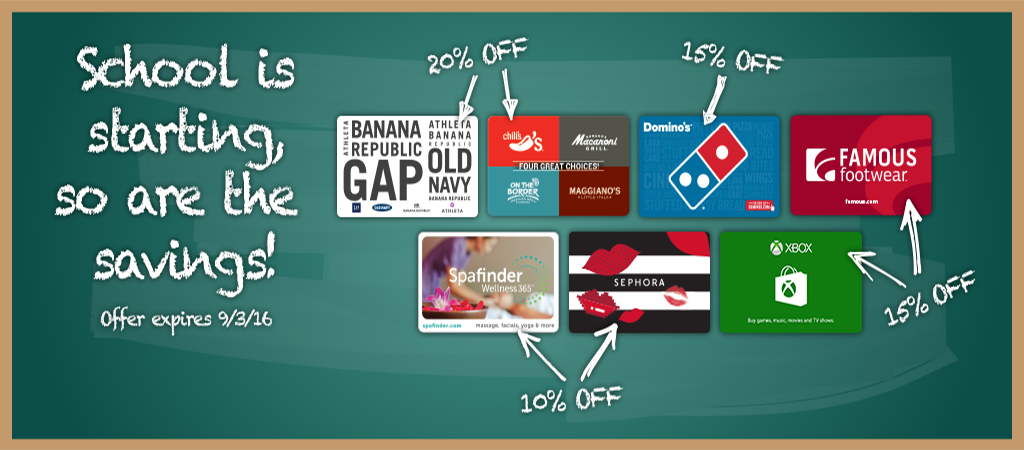 Monday 8.15.2016
How I pay less for shoes at Famous Footwear by stacking coupons, promo codes and discount gift cards.
Read More »
Friday 8.12.2016
Clever tricks to save you time, money and hassle when it comes to buying, using and recycling gift cards.
Read More »
View Archives >>
Subscribe