Gift Card Girlfriend Blog
Wednesday 1.20.2016
Get an A+ from Teacher on Valentine's Day when you deliver one of these popular gift cards to teacher.
Read More »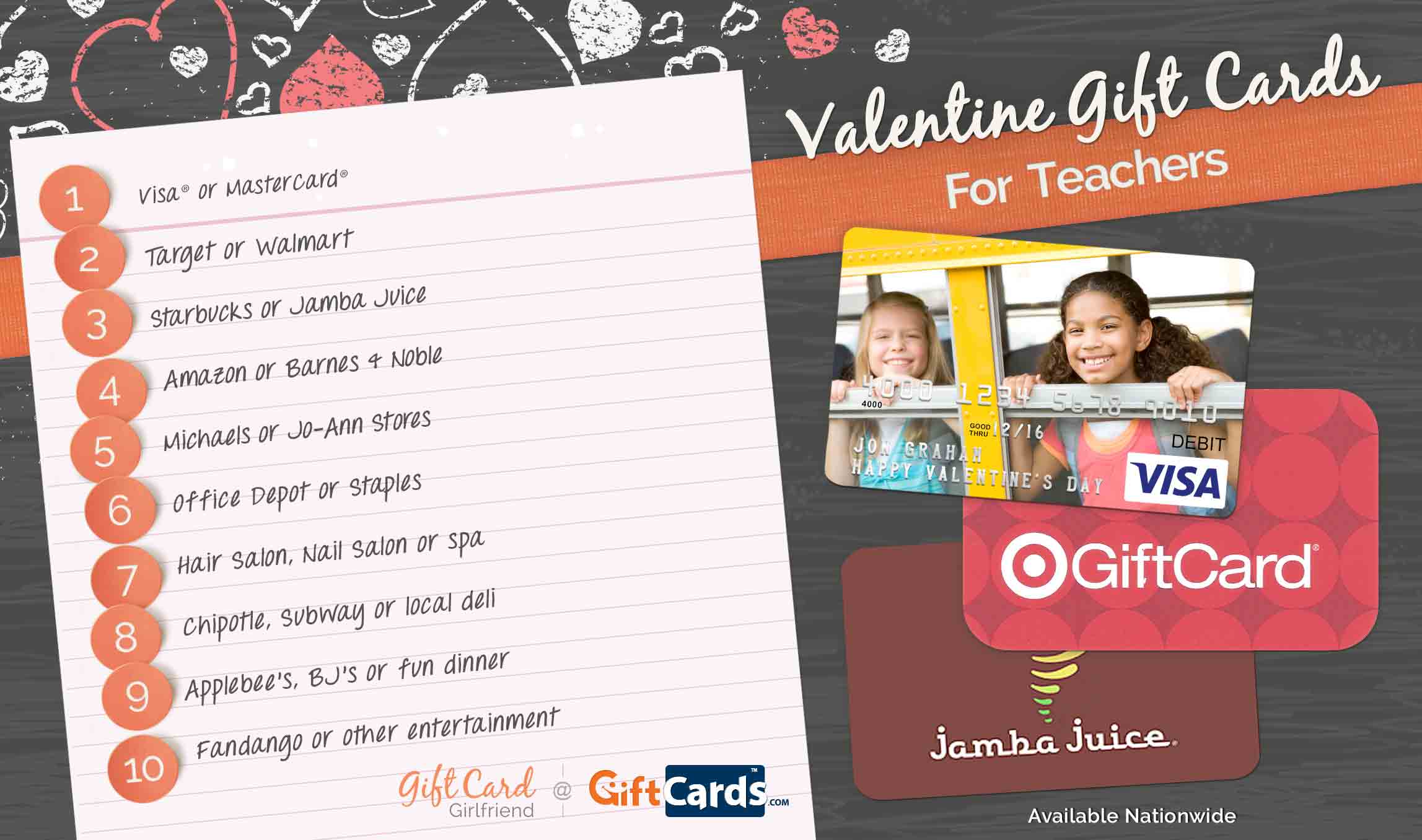 Wednesday 1.20.2016
Free Valentine's Day printables based on deck of playing cards--you're the king of my heart and the queen of my heart. Two for each!
Read More »
Tuesday 1.19.2016
The 10 best gift cards you can give your boyfriend for Valentine's Day, plus creative suggestions for making more personal.
Read More »
View Archives >>
Subscribe