By:  Jason Wolfe | Friday, May 18, 2013 | Google+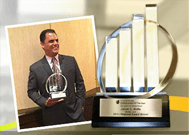 Jason Wolfe is an online visionary, entrepreneur, and businessman. Jason created MyCoupons.com in 1995, the first online coupon site. In 1997, he started DirectLeads.com, one of the first online lead generation networks. In 1999, he developed DirectCertificates.com, now called GiftCards.com, as a leading online gift card service. In 2002, Jason launched DirectTrack.com which became the world's #1 affiliate tracking and ad serving system. In 2003, he introduced KeywordMax.com, which became one of the world leaders in keyword bid management. In 2004, his company created and patented the Cross Publication and Network model.
Jason was able to raise venture capital from Jupiter Media (NASDAQ: JUPM) in 1999, and an expansion investment from the State of North Dakota in 2002. He successfully sold MyCoupons.com to Valassis (NASDAQ: VCI) in 2000 and sold Direct Response Technologies to Digital River (NASDAQ: DRIV) in 2006.
Jason owns Wolfe.com, LLC as his holding firm that owns in whole, or in part, 7 ventures at various stages. MyCoupons.com (estb 1995), GiftCards.com (estb 1999), Swapagift.com (estb 2003), Jambo Media (estb 2006), OmniPrepaid (estb 2007), GiftCodes.com (estb 2009), and WRL.com (estb 2010). All businesses are profitable and growing. Jason attends and supports Orchard Hill Church of Wexford, PA. Jason has a son, Morris James Wolfe, and they live in Sewickley, PA.