Four free printable Father's Day gift card holders to give dad on his special day. Print, cut, fold and go!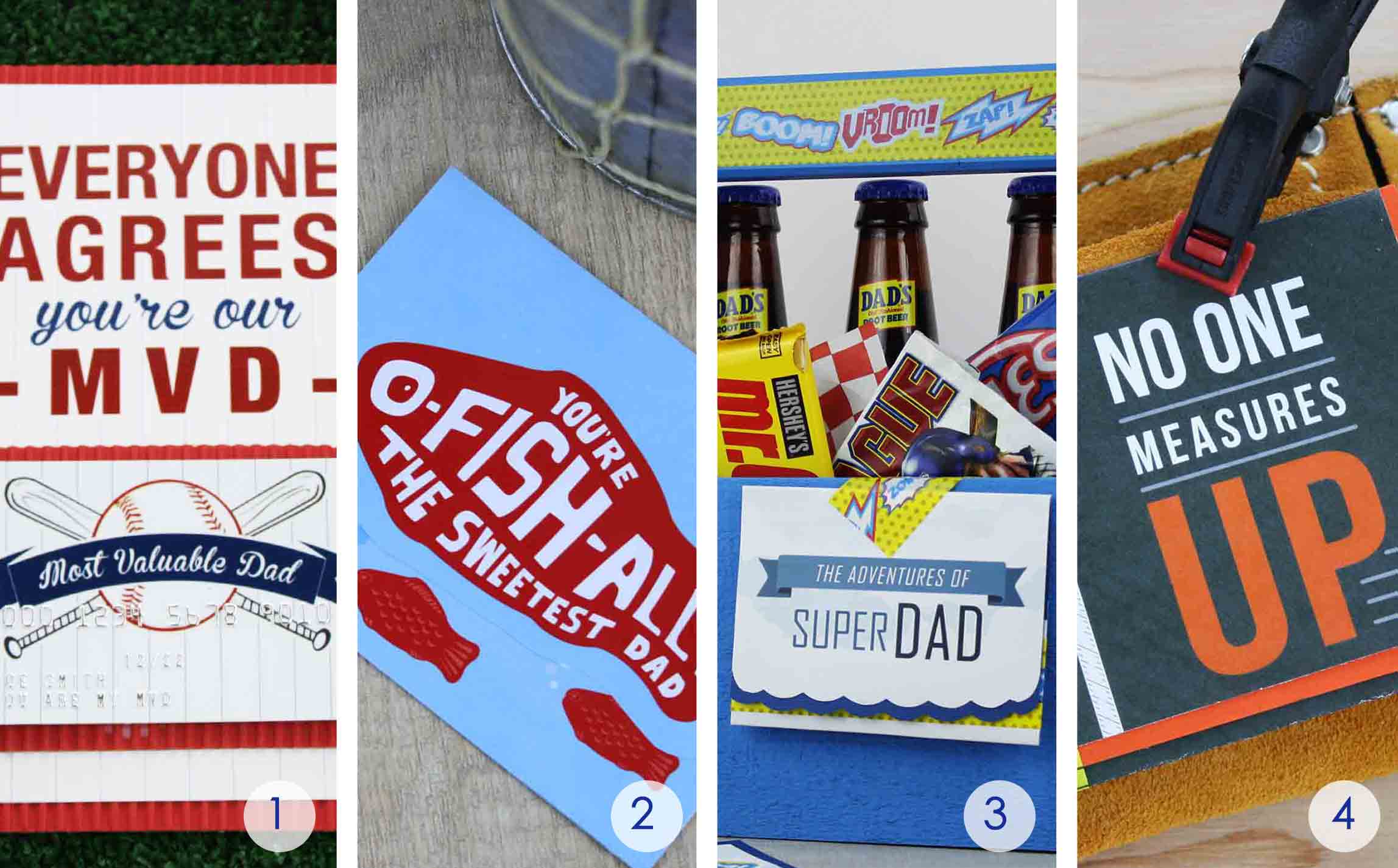 When picking out the perfect gift for Father's Day, gift cards may be one of your considerations. Although you may prefer to pick out a traditional present, the men I know who receive something they don't want (or won't wear or can't use) will simply throw said item in the back of a closet versus take the time to return it. So do both you and dad a favor and shop for convenience this Father's Day and get a gift card. Then check out the four printable Father's Day gift card holders below. Print at home, insert a gift card, and you're done! (Maybe you can use all the time you saved to make dad a homemade pie or help with a fixer-upper project around the house.)

You're Our MVD: Most Valuable Dad
Take dad out to the ballgame with this Most Valuable Dad gift card holder. Add a sporting goods gift card or order the matching Visa® gift card from us. That way he can use it to buy new game day gear, food for the tailgater or tickets for the game. Deliver with peanuts or Cracker Jacks and he won't care if he ever comes back. (You know the song, right?) Download free printable here.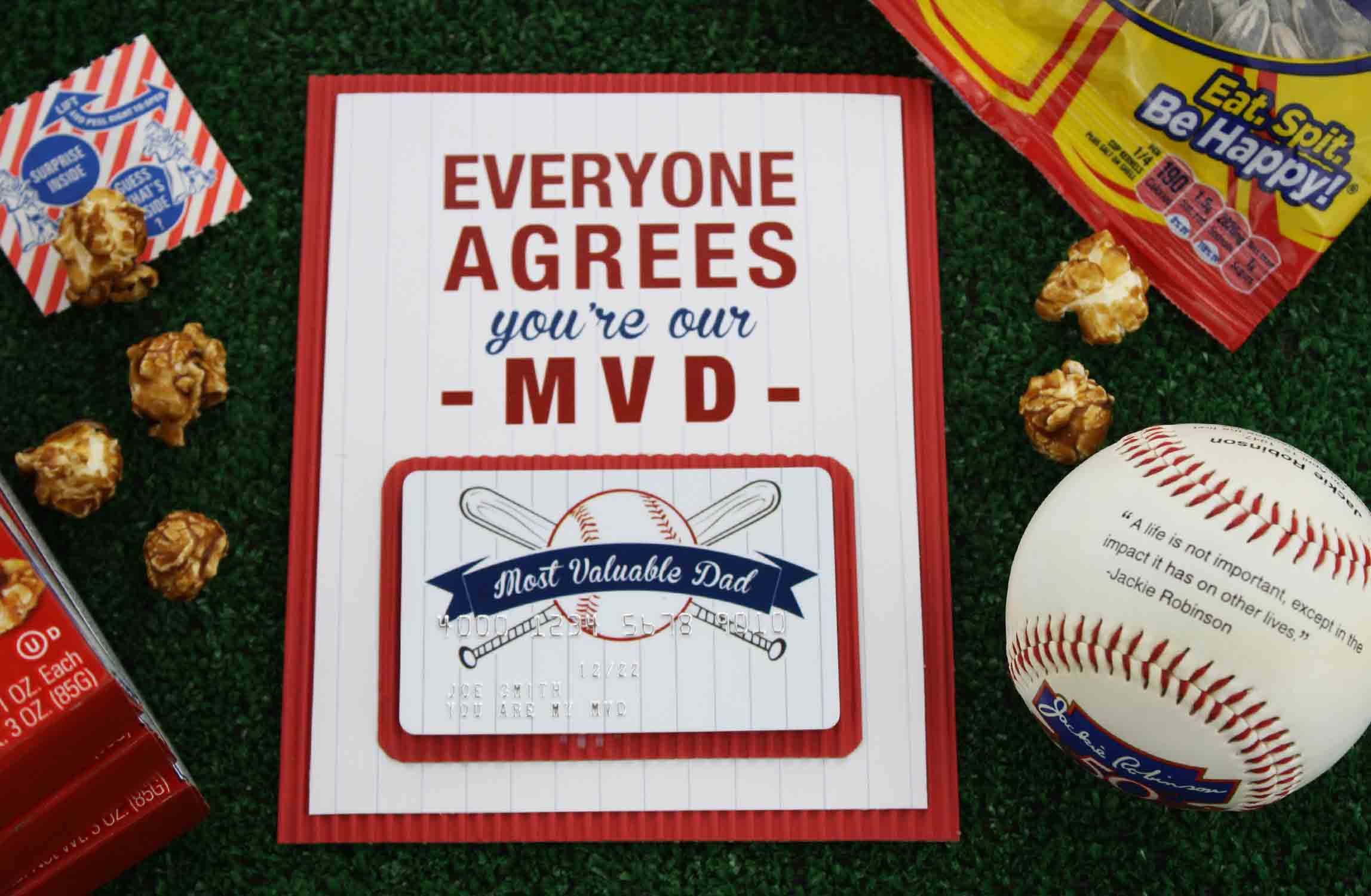 You're O-FISH-ALLY the Sweetest Dad
Hook dad up with this Father's Day printable gift card holder that says, "You're O-FISH-ALLY the Sweetest Dad." Deliver it with the matching "sweetish fish" gift card or insert another sweet card (e.g. ice cream shop, yogurt shop, juice store, candy store, etc.) or a fish related gift card instead (e.g. Bass Pro Shops, Joe's Crab Shack, etc.). Download free printable here.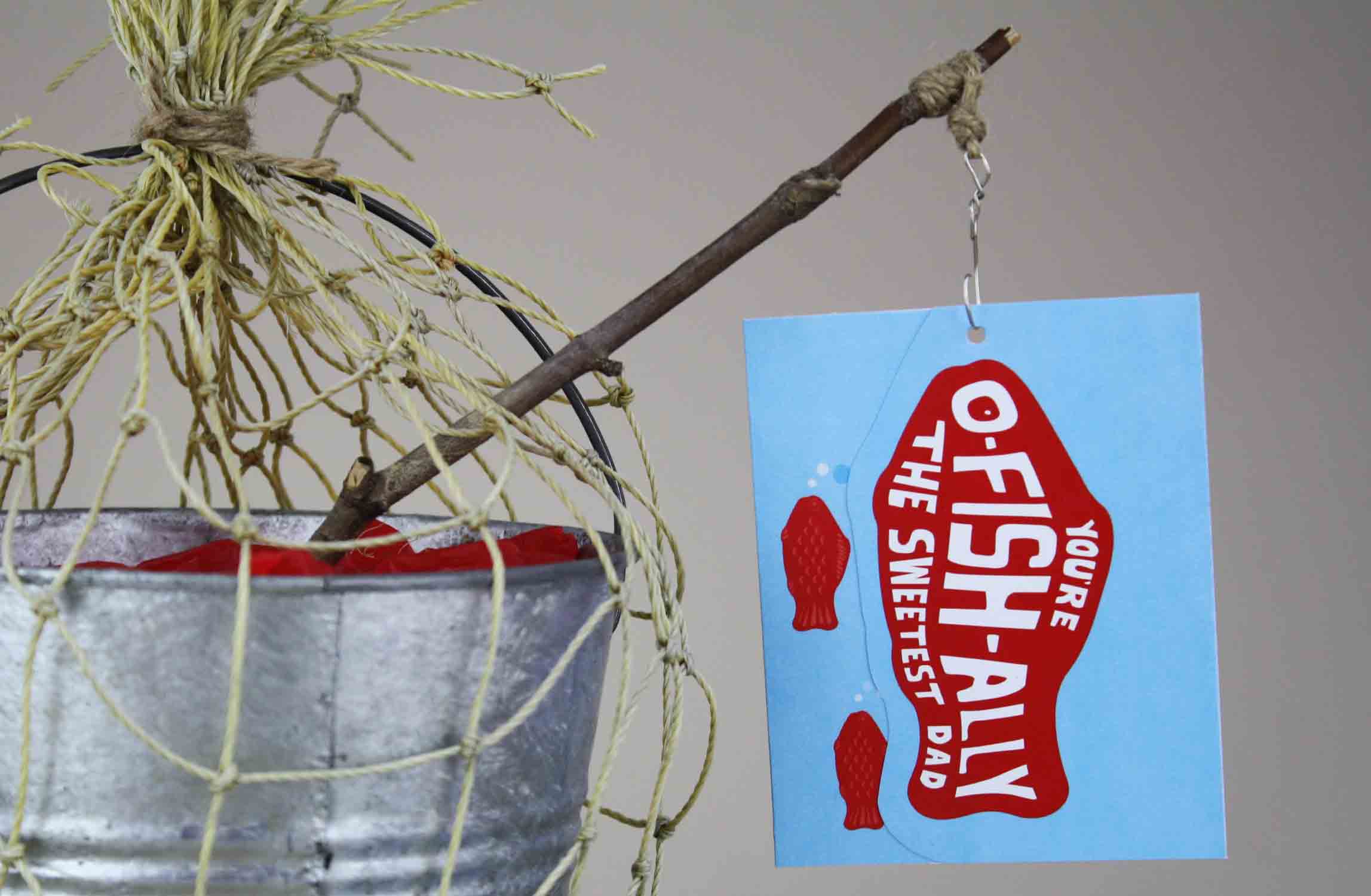 Super Dad!
No matter how fun us moms try to be, more dads seem to have a lock on being fun and adventuresome. Honor the Super Dad in your family with a gift card combo that includes a Super Dad gift card plus other "dad" labeled products such as Dad's rootbeer, Mr. Goodbar, and other masculine-named snacks. Put it all together and deliver to your dad on Father's Day. Download free printable here.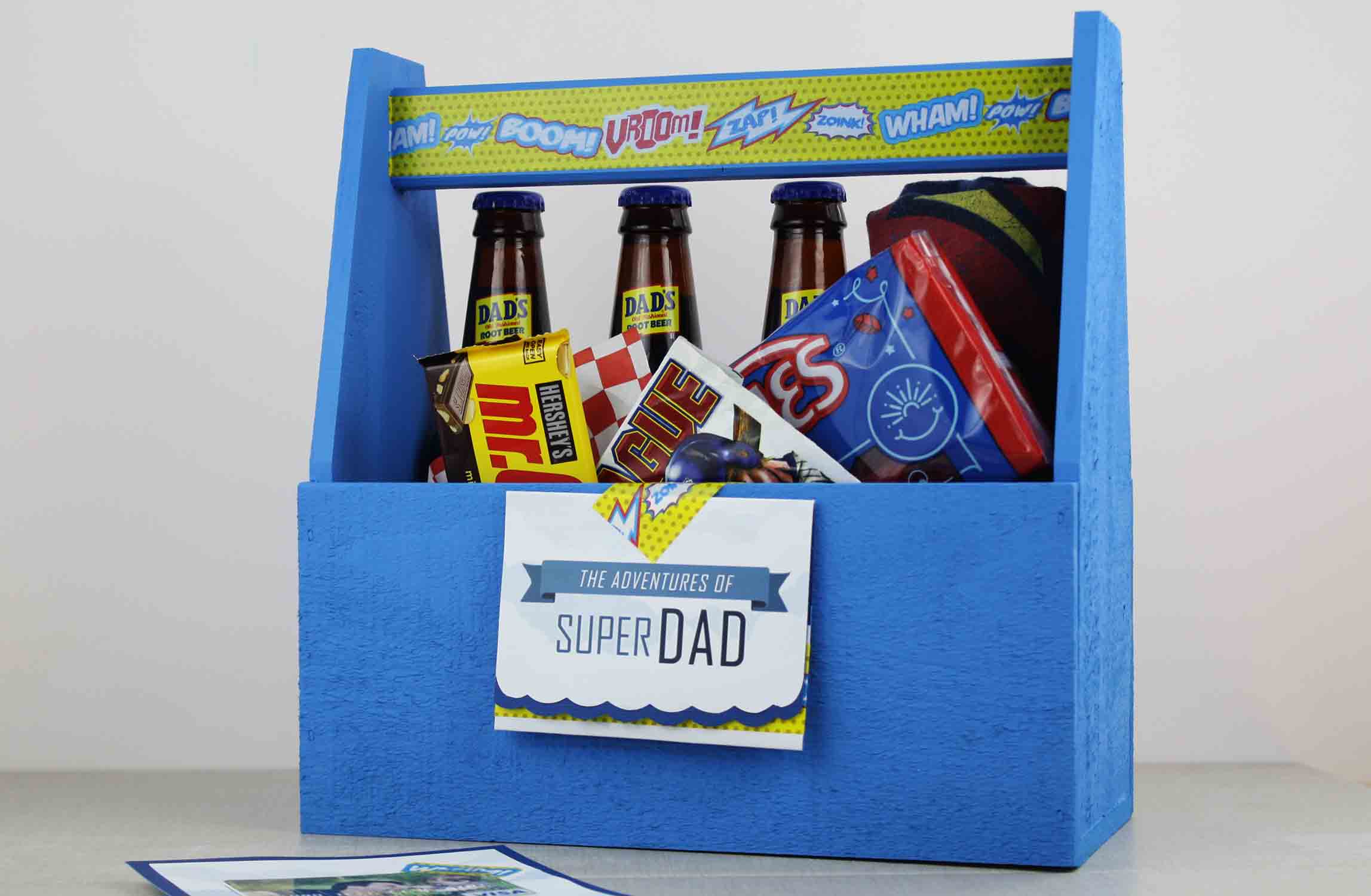 Nobody Measures Up to Dad
Whether dad is the tool belt wearing kind of guy or the one who sports a pocket protector instead, nobody measures up to him this Father's Day. Tuck a home improvement gift card into this adorable gift card holder or choose the matching gift card that says "You Rule!" Tuck into the gift card holder and clamp it onto a small gift for a special delivery. Download free printable here.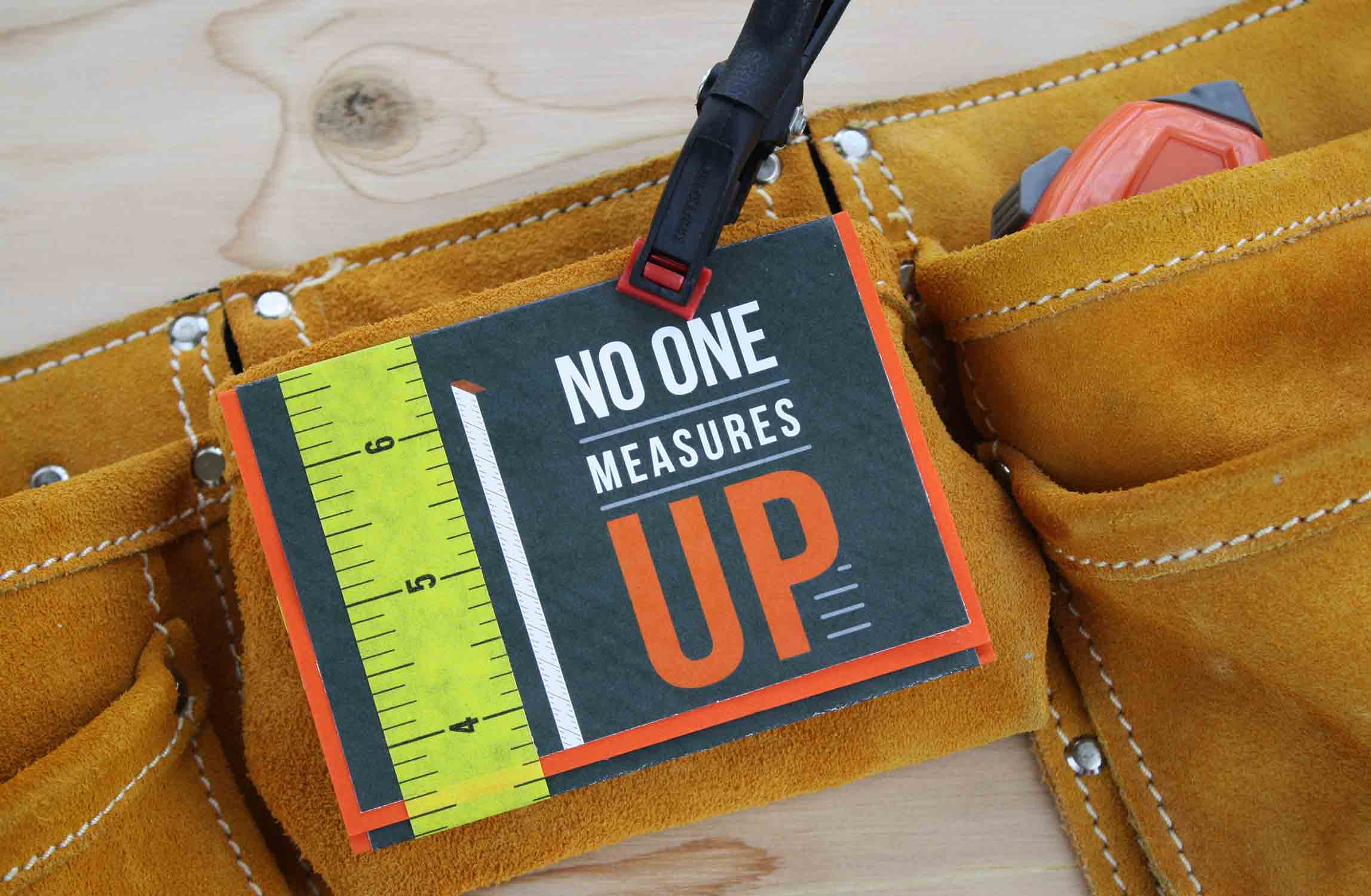 If you don't find a printable Father's Day gift card holder that you want in this list, follow Gift Card Girlfriend on Pinterest. and comb through the hundreds of free prints on the "Free Printables" Pinterest board. There are tons of Father's Day printables, crafts, greeting cards and more. Let me know what you find or tag me in a post at @GCGirlfriend on Twitter.
Happy Gift Carding!
~Shelley Hunter, Gift Card Girlfriend